software
How to enable or disable optional features in windows 10? Step by step guide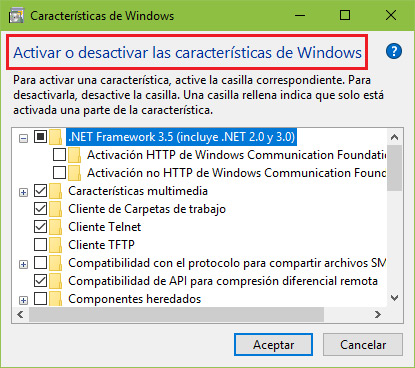 The optional features of Windows 10 are a series of processes and services that the computer performs in the background to enable the operation of different programs. As with Windows 7, Windows 8, and even earlier versions of the operating system, it is something that can be tailored so that resources are used for really useful tasks.
Through these features, the equipment can make it possible, for example, to export text documents to pdf files when pressing the print option, the Internet Explorer browser to work or other additional services to be activated or not. These functions are responsible for making our computer more complete, but also for consuming more free space on both the hard disk and RAM.
To be able to adjust all these options easily, we are going to explain how to activate or deactivate Windows 10 features . Our guide explains step by step what you have to do to get to the corresponding section and how you should act to enable or disable . In addition, we explain more than one method to do it, so that you can choose the one you prefer and it is faster or more comfortable.
Steps to enable or disable Windows 10 optional features
As in other versions, there is a procedure with which you can directly manipulate this entire section and activate or deactivate aspects to your liking. Here are the steps to enable or disable Windows 10 optional features . Follow them and in a few minutes you will be able to adjust all the ones you want.
1 – Login to W10 as administrator
Turn on and boot the computer . Let the operating system load and choose a user profile that is enabled as administrator . If you do not have these permissions, it is impossible to modify the characteristics of the system, so if you have not done so, you will have to log out and choose an account that has them.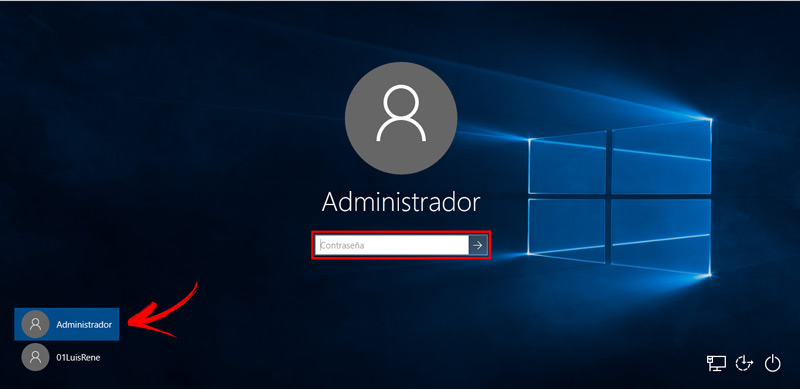 2 – Go to the Control Panel
Once you have initialized the system and you are inside, go to the Start bar . You have to click on the icon with the Windows symbol in the bottom bar to open the configuration and programs drop-down.
Now, write in the blank field the following (without quotes): "Control Panel". Several results will appear immediately, you must choose the one that is called in the same way as what you have written. Click on it to continue.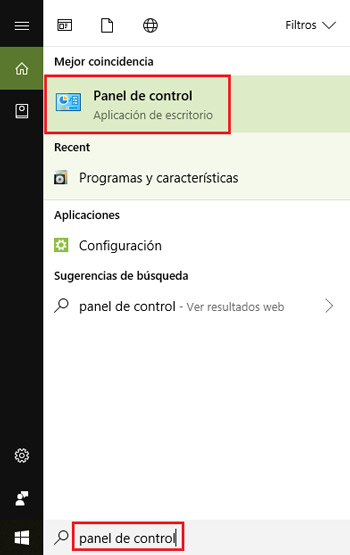 3 – Enter the Windows features menu
When you are inside the panel, look for the section called "Programs and features" . Once you find it (it is accompanied by a symbol with a CD case), click on its name to enter the corresponding panel.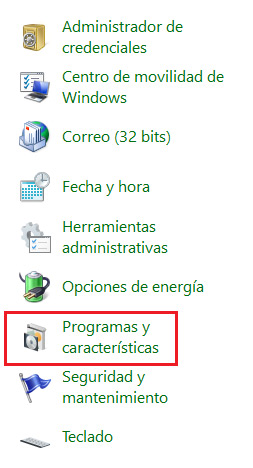 Within this, all you have to do now is go directly to the section called "Enable or disable Windows features . " Click on it and wait a few seconds for it to load.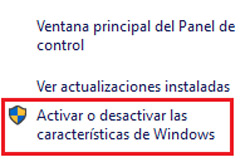 4 – Activate or deactivate as you like
You are now in the "Windows Features" menu . Now, you can choose all those options you want and those you don't, mark or unmark to your liking so that these services are enabled or disabled.
All you have to do is click on the corresponding boxes or, if you prefer, open the folders to make much more specific adjustments. Take time to review everything properly to leave only what you really need . Everything else spends resources that can be essential for the good performance of your team.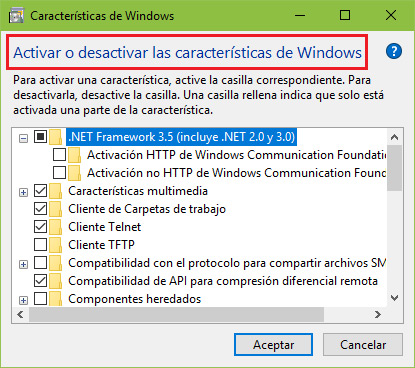 When you are done, all you have to do is press the "OK" button and you are done. It is possible that, if you modify many parameters and several of them are really important, the system will ask you to restart to apply the changes . In that case, accept and let the automatic reboot take place.
There is another much shorter method to enter. You just have to click on the "Start" menu button and, within this, write the following in the search bar: "Activate or deactivate Windows features" . In this way, after clicking on the result that appears, you will directly access point 4 of the instructions we have given.
However, if you follow all the above instructions, you will also be able to access other important sections for the maintenance of the computer.
What are the main optional features that Windows 10 has?
Below is a list of some of the most important features available in the Windows 10 Professional version, since many of the more interesting features such as Hyper-V virtualization require Windows 10 in its Professional version.
For those users who have Windows 10 Home, you will only have part of these functions. On the other hand, if you are using Windows 10 Enterprise or Education, you will have many more functions at your disposal.
Microsoft Message Queue (MSMO) Server: This old service improves communications on unreliable networks by queuing messages instead of sending them immediately. This is only useful if you have a business application that requires and uses this particular feature.
NET Framework 3.5 (includes .NET 2.0 and 3.0): You will need it installed to run applications written for these versions of .NET. Windows will install it automatically if an application requires it. .NET Framework 4.6
Advanced Services: These features are also installed automatically if necessary. They are only necessary to run applications that require it. Active
Directory Lightweight Directory Services: This provides a Lightweight Directory Access Protocol (LDAP) server. It runs as a Windows service and provides a directory for user authentication on a network. It is a lightweight alternative to a full Active Directory server and will only be useful on certain corporate networks.
Hyper-V: This is a virtualization tool from Microsoft. It includes the underlying platform and services and a graphical Hyper-V Administrator tool for creating, managing, and using virtual machines.
Media Features (Windows Media Player): You can disable access to Windows Media Player from here, if you think it's convenient.
Internet Information Services: Provides Microsoft IIS web and FTP servers along with tools for managing the servers.
Legacy Components (DirectPlay): DirectPlay was part of DirectX, and was used for networking and multiplayer games by some games. Windows 10 will install it automatically when an old game that requires DirectPlay is installed.
Internet Information Server Core Hostable Web : Allows you to host a web server using IIS within its own process. You only need to install this if you need to run an application that requires it.
Isolated User Mode: A new feature in Windows 10 that allows applications to run in a safe, isolated space if they are programmed to do so.
Microsoft Print to PDF: Windows 10 includes a PDF printer that can be disabled if required.