software
How to delete to user account from windows 10? Step by step guide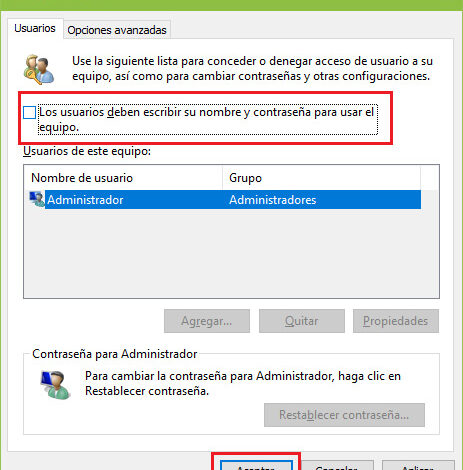 The Windows 10 user account system is a good way to protect your computer from outside access, as well as to avoid loss of information or confusion when more than one person uses the same computer. The operating system allows opening different user profiles so that each one enters his version of the computer and manages the information that corresponds to him, installing or uninstalling with relative ease and never hindering the others.
Of course, knowing how to delete a user account from Windows 10 is of the utmost importance. Basically, in order to delete unnecessary ones or those that were simply created by mistake, you need to know where to go and what to do. And that is why guides like this are very useful, since they fully explain what you should do if you want to delete any profile on your computer or make other adjustments related to the accounts.
Here, we explain all the steps you must follow to achieve it; but not only that. We also give you a series of guidelines to carry out if what you want is to get rid of the current administrator account or if, on the contrary, what you want is that you do not have to enter any type of access code when turning on the computer and enter the operating system. All these methods are fully explained and detailed step by step so that you do not have any problems and can proceed with total ease.
Steps to close the user account in Windows 10
If you want to cancel the user account in Windows 10, you should know that it is a very simple task. You just have to go to the configuration panel enabled for it and proceed as we are going to explain in these brief steps:
On the main screen, press the "Start " menu iconon the bottom left. When it unfolds, click on the gear on the left to enter "Settings" .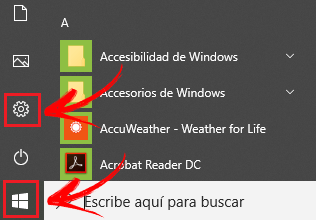 Once here, go to the "Accounts" section to access the control panel for this section.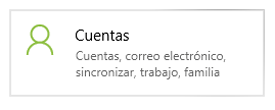 Here, you can go to the "Family and people" section in the left column and then start marking those profiles you want to delete. You just have to click on the account of each one and then on the "Remove " button .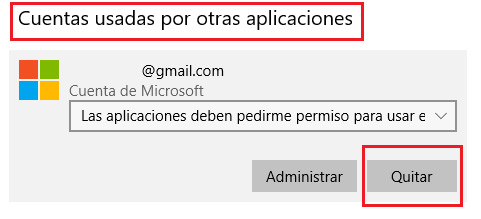 Then, in the pop-up window, click on "Delete account and data" (if you have a password, it will be requested) and you will finish.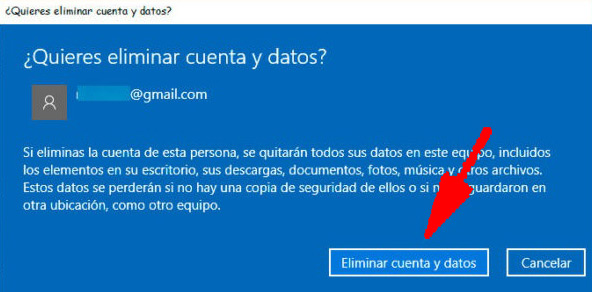 If you want to remove your account, you first need to have another one to access and enter from it. When you do, just proceed as we just explained in the previous point.
* Another alternative is to go, within the accounts menu, to "Your information", log in with a local account and then click on "Manage my Microsoft account " to close it completely.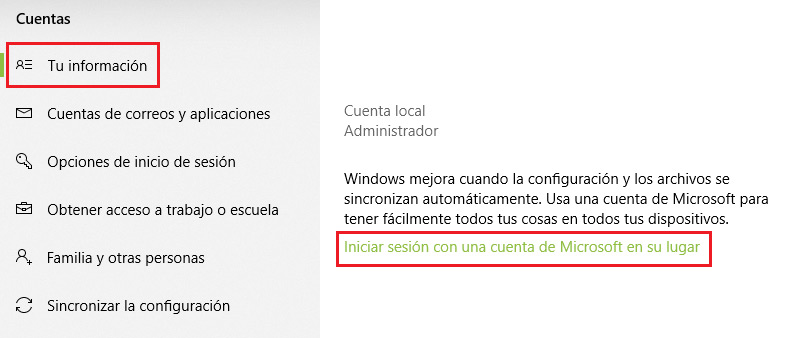 If you do not have another account with which to connect to the operating system, you will not be able to perform this procedure . Therefore, we recommend opening it previously to proceed, then with this profile deletion.
How to remove the administrator account in Windows 10?
The administrator account is not fully visible in Windows 10 . To eliminate it, you have to access a different menu, proceeding as indicated below:
In the main screen of the operating system, press the combination "Win + X" on the keyboard to open a drop-down.

In this menu that just appeared, choose "Computer Management."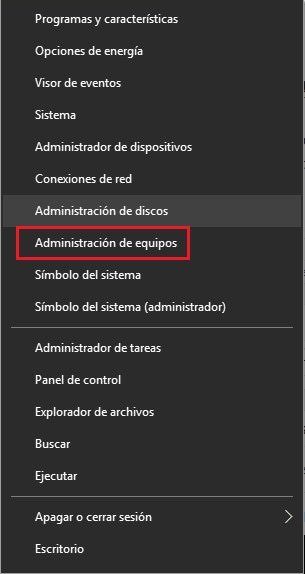 Once inside this window that has just appeared, on the left side you will have several options, among them, you must click on "Local Users and Groups".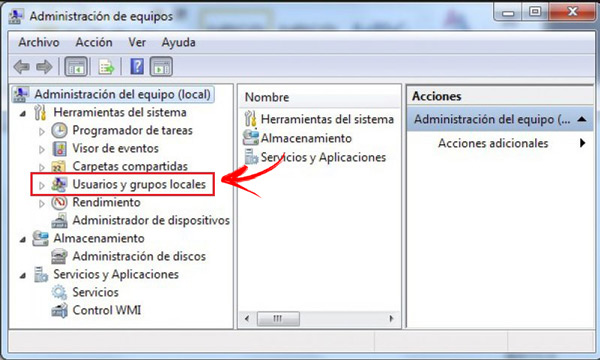 Then, choose the option "Users" that appears a little further to the right.
You will see below all the profiles that are integrated into the system to be able to modify or eliminate them.
Now, just mark the "Administrator" and click on it with the right mouse button and, among the options that appear, choose "Delete ".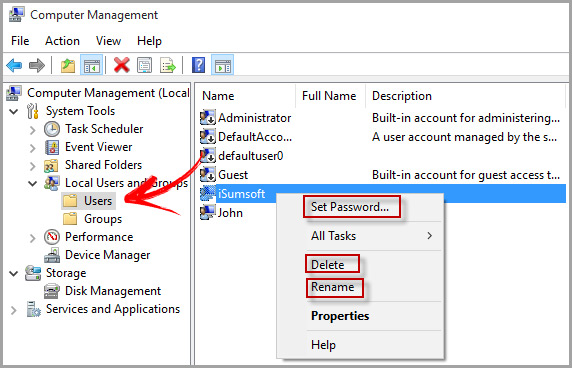 Another window will now appear informing you of the information lost with this account closure. When asked if you are sure to go ahead, press the "Yes " button .
Again, you will be asked if you have another administrator account so that you can switch to it after closing this one. Click on "OK" and you will have finished the deletion process.
* We do not recommend deleting the Administrator account .
It is the only profile that has total control over all the processes on the computer and, therefore, does not encounter any type of limitation when installing or uninstalling anything. Do it only if it is strictly necessary.
How to remove Windows 10 startup password?
If you want Windows 10 not to ask for a password every time you go to enter it, you have to make a series of modifications. Deleting the key is an easy process, but it is not within reach through conventional menus.
On the Windows screen, inside the desktop, perform the combination "Win + R"  on the keyboard.
Inside the small window that appears, enter the following command without quotes: "control userpasswords2" .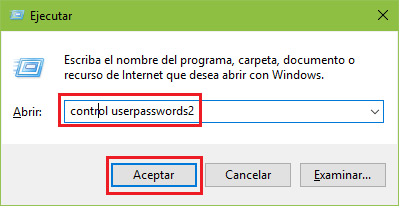 In this window, dedicated to managing user accounts, you will see a box with the text "Users must enter their name and password to use the equipment . " You just have to uncheck it and click on "Apply ".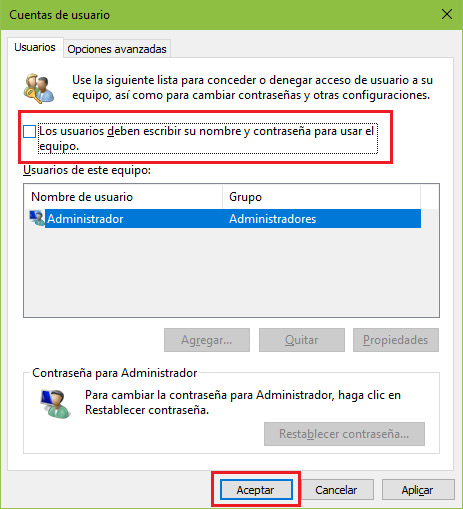 Now choose the user with whom you want to log in as standard in this new window, and then enter their access password twice . When you click "OK ", you will no longer have to re-enter passwords to connect to Windows 10.
This option is quite useful if you have the equipment in a place where only trusted people will access it. In the case of being a laptop or something that is in an office where there are usually a lot more people, we do not recommend carrying it out, since it leaves the system completely open to anyone just by turning it on.