software
How to customize the lock screen of your windows 7 computer? Step by step guide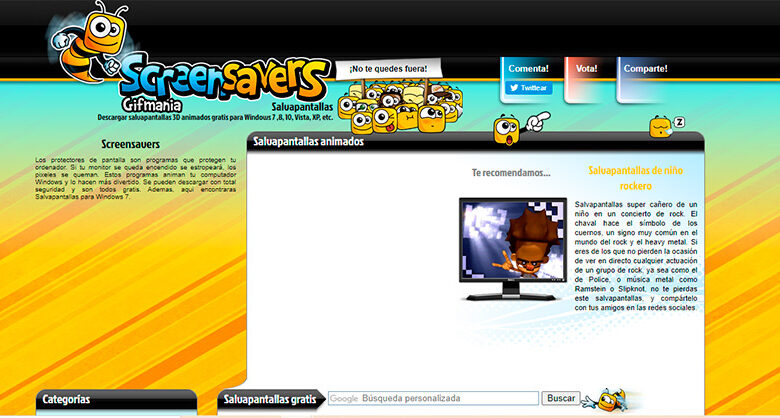 You will be able to personalize your lock screen in Windows 7 in a fast and safe way . In this way you can choose a screensaver with customizable images that you want to include in it. To do this, you will have to follow a guide that we will show you below .
But this is not all you will see in this article, we will also teach you how to incorporate a 3D text to the screen saver and choose the waiting time for it to activate .
Finally, you will find a list of the best portals for you to download screen savers for your Windows 7 computer . Check out.
Learn step by step how to customize your lock screen in Windows 7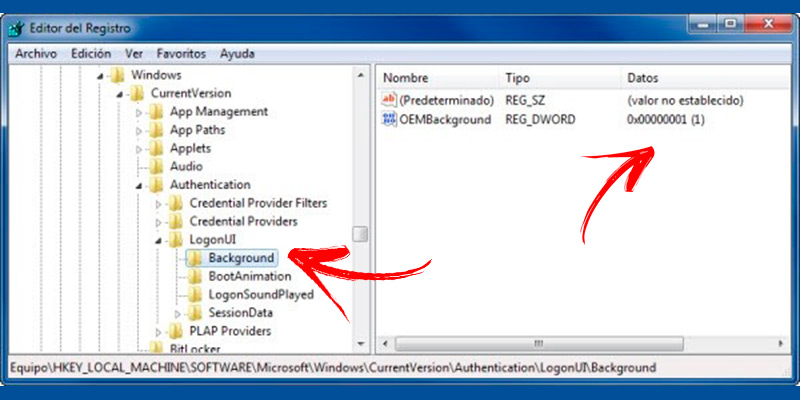 The steps you will need to do to customize your Windows 7 screen when it is locked are:
Change lock screen wallpaper
To change the lock screen background, you must do this step by step:
Go to the start menu and type Regedit . This will take you to the Windows Registry Editor application .
Find the folder HKEY_LOCAL_MACHINE Software Microsoft Windows CurrentVersion Authentication LogonUI Background and right-click on it.
Select the New tool .
Click on DWORD Value and name it OEMBackground .
Press the right mouse button and choose the Modify option .
Changes from 0 to 1 setup option.
When you've done these steps, close the Regedit tool .
Open the file explorer and go to the Windows folder .
Click on System32 .
Then choose the oobe option and select inf
When you are in this folder, you will have to choose Backgrounds .
Save the image you want to apply as a screen lock . You must bear in mind that the format must be JPG and include the word backgrounds and the resolution of your screen in the name . For example, you must choose jpg .
When you are finished you can check by pressing Windows + L .
Activate screen saver
Take this guide when you want to activate the screen saver:
On the desktop find an empty space and right click.
Select the Custom option .
Click on the Screen Saver tool .
Go to the Screen Saver Settings option .
Click on the drop-down menu and choose the image that you like the most.
Next, click on the Settings button .
On this screen you can modify the waiting time for the protector to activate.
When you finish you must click OK .
Add 3D text to the screen saver
For the option that we mentioned you will have to do this process:
Right-click on an empty space on the desktop and click Personalize .
Then choose Screen Saver and select Settings .
Pull down the menu and choose the 3D Text option .
Enter the words you want to appear on the screen, and then choose how long to wait for the protector to activate.
Click on OK to complete the task.
List of the best portals to download screen savers for Windows 7
If you want to choose the best screen protectors for your Windows 7, you can do it from the following list of portals:
Screensaver.com.es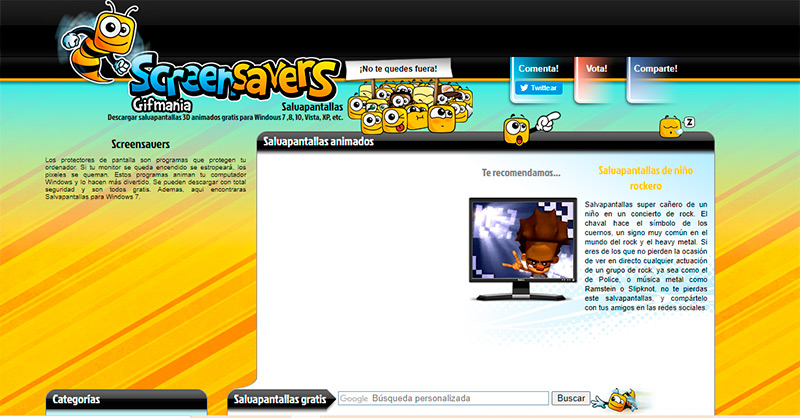 This page in Spanish will allow you to download animated screensavers of different themes . You can quickly find the one that best suits you because it has a search engine and, if you don't know what you want to search for, you can choose by the categories the portal is divided into. Its use is free, which you can download for your Windows 7 all kinds of screensavers without restrictions or limits .
Pinterest.com
This image and video portal could not be missing from this list. You will have the possibility to choose high quality screen protectors so that you can save and activate it on your computer in a simple way. There are images for which you will have to pay copyright, but this does not mean that you cannot find free images that you can use legally.
Best-Wallpaper.net
In this portal you can choose between different themes to download for free and use them as a screen saver on your Windows 7 computer . You will have several categories that you can choose according to your interest. Best of all, you will not have limits to download the amount you want.