software
How to create to free xbox live account fast and easy? Step by step guide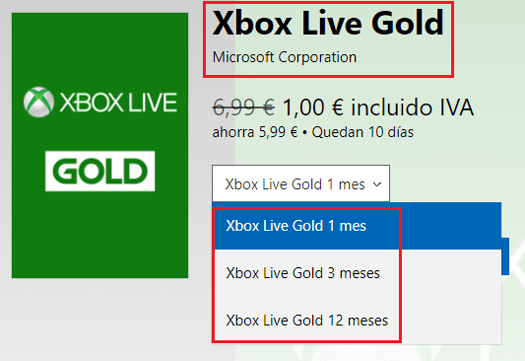 Game console users are becoming more and more interested in connecting to the internet . Video games have evolved tremendously during the last ten years, but they have not done so only through better graphics or different proposals, but also by taking advantage of the possibility of connecting communities through the network of networks to enjoy even more playing in company with people from anywhere on the planet .
Based on this, the main gaming companies have established payment systems to guarantee the best quality of their online services for gamers. Sony established the PlayStation Network and Microsoft did the same with Xbox Live, while Nintendo has played its card with Nintendo Switch Online . Each one offers a proposal in its own way, aimed at its audience and with a series of different advantages.
Here, we are going to focus on the case of Xbox and its Live system . Microsoft's was one of the first to take the step of establishing a payment system, although it also has a free, albeit limited, side. In this guide that we bring you, we are going to explain everything you need to know how to create a free Xbox Live account step by step and thus get the most out of both your Xbox One console and games in Windows 10 .
How to register an account on Xbox Live in Spanish?
Also, we will help you to know how the payment side works, Xbox Live Gold . All the information about the advantages it offers compared to other users, the plans it offers and, of course, the method to follow to register for it once you have created your Live profile . They are all easy and quick processes to carry out, but that we are going to reel in great detail so that there is not the slightest confusion.
Registering an account in Xbox Live in Spanish does not require more than having an email , an internet connection and a program to navigate. The process is not complicated at all, but it does require meeting certain requirements and performing certain steps that we will fully detail below.
1 – Enter the web and start
In order to start registering your Xbox Live account, you must first enter its home page and access the form to create your profile. To do this, open the web browser you prefer to use and enter this URL that we leave you: www.xbox.com . Once inside, in the central banner you will see a short message with two options. Choose the second one by clicking on it: "Create an account".

2 – Register your user profile
The data entry process begins . Since Xbox belongs to the Microsoft company and has recently unified accounts in many of its services, we will proceed to create a Microsoft account that will help us to log into Xbox Live.
First, write an email that you have available in the field that appears enabled for it or click on "Get a new email address " to create a new email to use for Xbox Live. Once this space is completed, click on "Next ".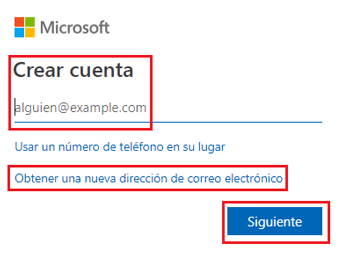 After this, do the same with the access password . You must write one that meets certain criteria and that, we recommend, should meet both letters and numbers to be as secure as possible. Click on "Next " when finished.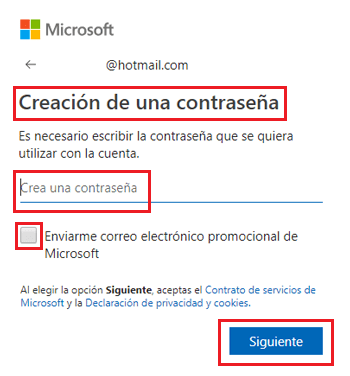 It continues with some personal information . First, you will have to write your name and surname to start creating your profile. Do it through the two fields that are available and press "Next " to advance.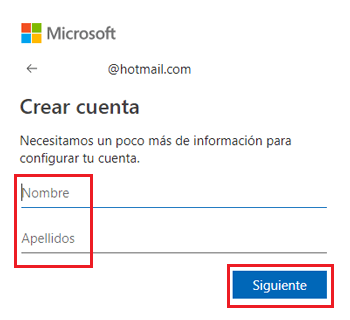 Now, do the same with your country and your date of birth. Click on the dropdowns to choose the corresponding options and continue with the "Next " button .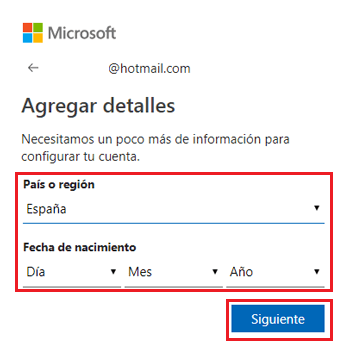 3 – Verify your email and your identity
After the previous steps, the Microsoft account system will send an email to the email you indicated to check if it is yours . In case you choose to create a new address, this step will not be carried out.
Open your inbox and look for the message from the Microsoft team. In it, you will find a 4-digit code that you must enter in the account registration window to be able to advance.
After doing so, an image will appear with a sequence of letters and numbers that you must write in the field available under it, it is a kind of checker that you are "human" to avoid spam. When you have it written, press "Next" to advance.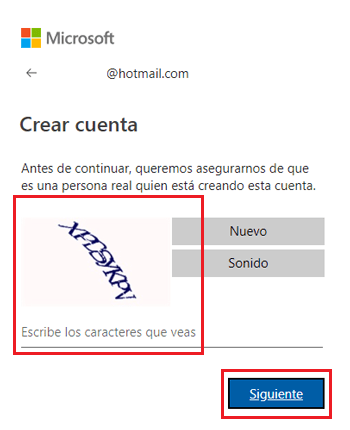 4 – Top off your Xbox profile
Now, it 's time to finish creating your Xbox user account . The next screen that appears offers you information about your profile and will let you check certain boxes on receiving information and sharing data from your user experience. Mark or unmark the ones you want and click on "I accept".
You now have your Xbox Live account fully operational . Now is the time to take a look at the Microsoft catalog to see what games interest you or start connecting with your friends to play games online. Go! .
How can I open an Xbox Live Gold version account?
Xbox Live Gold is Microsoft's paid membership system in the online gaming realm . Its purpose is to allow you to enjoy multiplayer titles with friends, as well as to find completely free games through the "Games with Gold " initiative and others with discounts of up to 75% with the "Deals with Gold " program.
This is what you have to do to open an account in the Xbox Live Gold version:
It begins by entering the Live website on Xbox . As we have already explained in the previous section, open your web browser and enter this URL: https://www.xbox.com/es-ES/live .
Now, click on "Sign in", an option that is available at the top right. Before you can subscribe to the paid program, you will have to log in, so it is better to do it now.

Write the email, phone number or Skype profile that you have linked to your Xbox Live account in the field that appears on the screen and click "Next".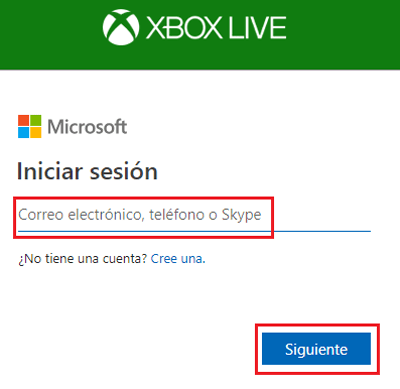 Afterwards, you must do the same with the password you set. It is important to remember that, in case of capital letters, they must be written to be able to access without problems.
After this, you will return to the Live home page . Now, you have to click on the green button with the text "Join Xbox Live Gold." You will be sent to the section of this membership program.

Within it, you just have to click on the "Subscribe now" button, available under the brief description of Gold.
At that very moment, you will be redirected to the Microsoft store and to the payment tab of the Xbox Gold subscription . You can click on the white drop-down to choose the plan you prefer:

1 month for € 6.99
3 months for € 19.99
12 months for € 59.99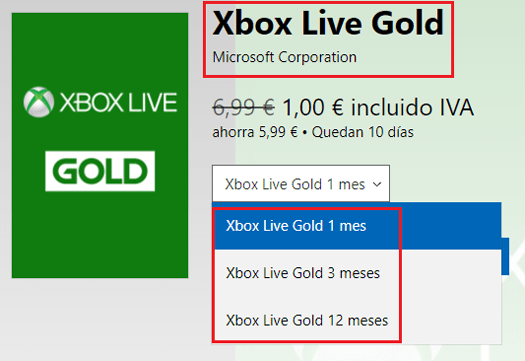 Then do the same with the buttons "Join now " to subscribe or "Buy as a gift " to give it to someone. We choose the first option.
Now, you just have to establish a payment method by following the prompts that you are asked and, in a matter of seconds, you will have your Xbox Gold membership ready to take advantage of all the advantages it offers you. Done! .
* Note: If in the process of creating your Gold account you did not log in at the beginning, in the last step where we click "Join now" instead of referring to the payment methods, it will force us to log into the account to finish with the process.