software
How to convert to powerpoint presentation into video fast and easy? Step by step guide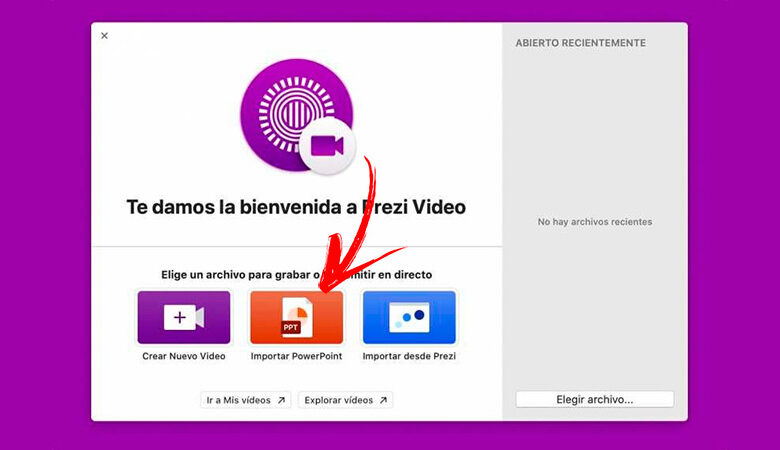 Converting a presentation to a video will allow you to record a voice narration and see the movements of a pointer with great ease. In addition, you will choose the type of image quality you want for the content .
But these are not the only advantages of converting your slides into video, you can also include transitions and animations that will give your work a professional style.
If you want to share your presentations with other people without them having PowerPoint installed on their devices, you will have to know how to do it quickly and easily . We will explain this to you in the following paragraphs.
Learn step by step how to turn your PowerPoint presentation into a video
The step by step you must do to convert your PowerPoint presentation into a video will depend on the tool you want to use, since you can convert it from the program itself or using a third-party tool.
If you want to know how to do it, keep reading:
Export as video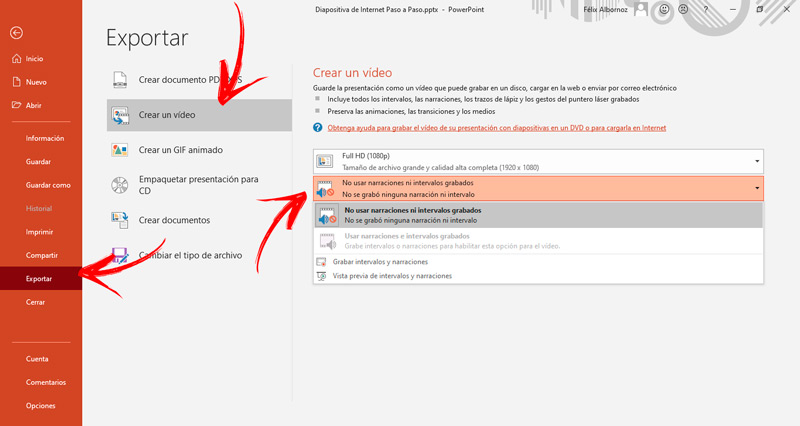 To export your PowerPoint slides to video you must follow this guide: 
Head to the File tab and then select the Export option .
Next, you will have to click on Create a video .
Then choose the video quality you need. You can choose between 4K, Full HD, HD and Standard (480p).
Indicates whether the content includes timings and narration on the slides. In each case you will have to choose to Do not use narrations or recorded intervals or to Use narrations and recorded intervals .
Choose if you want to increase the duration of each slide to exceed 5 seconds. For this you will have to select the option Seconds of duration of each slide .
Click Create video .
Enter the name of the file in the field with the same name, then click Save .
When you are in the Save as type box, you will have to select whether you want to use MPEG-4 Video or Windows Media Video as a creation tool.
With a converter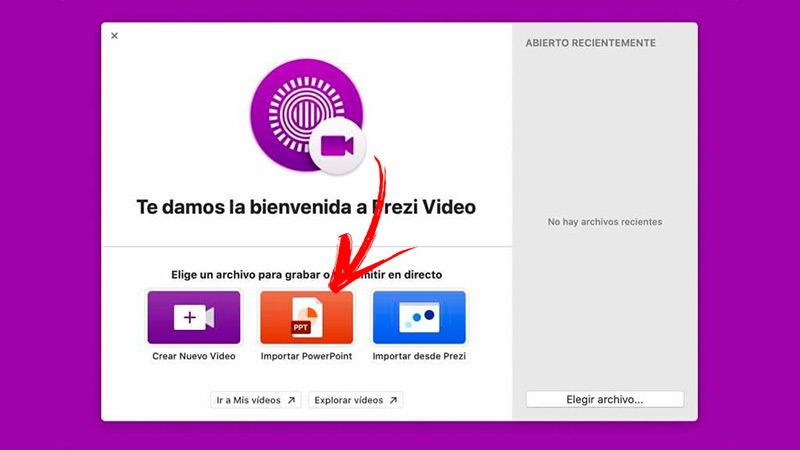 When you want to convert your presentation using an external PowerPoint tool, you should do this step by step:
Go with your browser to the site "https://prezi.com/video".
Click Get Started .
Next, enter your email, password and create a user ID .
Go to the Videos tab .
Select Import PowerPoint .
This will open the file explorer, so you will have to find the presentation that you want to transform into video from the location you have assigned to it.
If you wish, you can choose a template that you will find on the right side of the screen.
You can also add texts from the ADD TEXT field , remember that these cannot exceed 100 characters.
Once you have finished you will have to click on Record .
And then you can download it, copy the link to share, transmit it or share it through Facebook, YouTube, LinkedIn or Twitter .
List of the best tools to convert your PowerPoint presentations to video
We will show you a list of the best tools to convert your PowerPoint presentations into video .
Choose the one that best suits your needs:
RZ PowerPoint Converter
This platform will allow you to convert a PowerPoint presentation into a file so that you can play it as a video. In addition, you can include audio, annotations and images that will reinforce each of the slides. You will also be able to download the video or directly copy a link to share it with your contacts.
PowerPoint Slide Show Converter
With this tool you will be able to modify your slides into video files that you can use as a screen saver or as content to upload to YouTube. This can be done in a few steps and in a simple way. You will have tools that will help you to improve exposure and editing by adding images. You can share it in an executable format of type .EXE .
Leawo PowerPoint to Video Free
If you have no problems with English to read the functions and tools that you will have at your disposal, then you can download this platform with confidence. This is due to the ease of converting slides into professional videos. The only thing you will have to choose is the name and what the output path of the file will be so that you can share it with your contacts.