software
How to convert to powerpoint file to pdf from any operating system? Step by step guide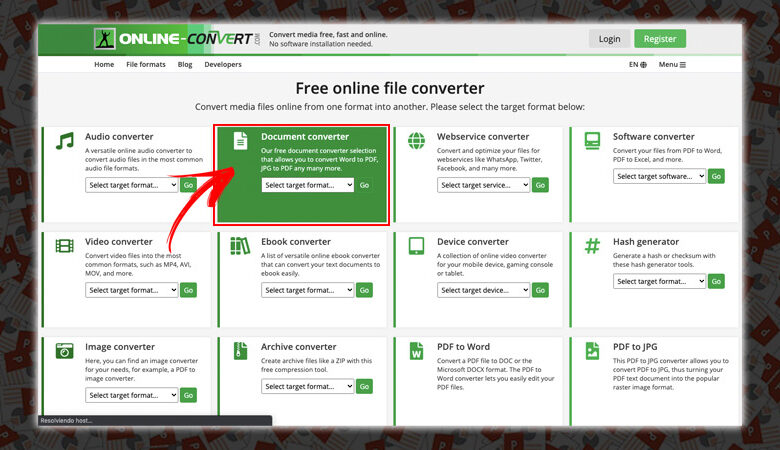 There are many types of formats with which you can save your different documents or works . But, one of the most popular is PDF . The main reason why saving a file as PDF is an excellent option is its compatibility .
It does not matter what program you use or the operating system from which you access the document, because it will always look the same. This means that the content of the job will be preserved exactly as you saved it.
Did you know that it is possible to save a PowerPoint presentation in this format? During this post, we will teach you how to convert a PowerPoint file to PDF easily from any operating system . In addition, we will share the best tools available on the Internet with which you can also convert your work from PPTX to PDF .
Learn step by step how to convert a PPTX file to PDF easily and quickly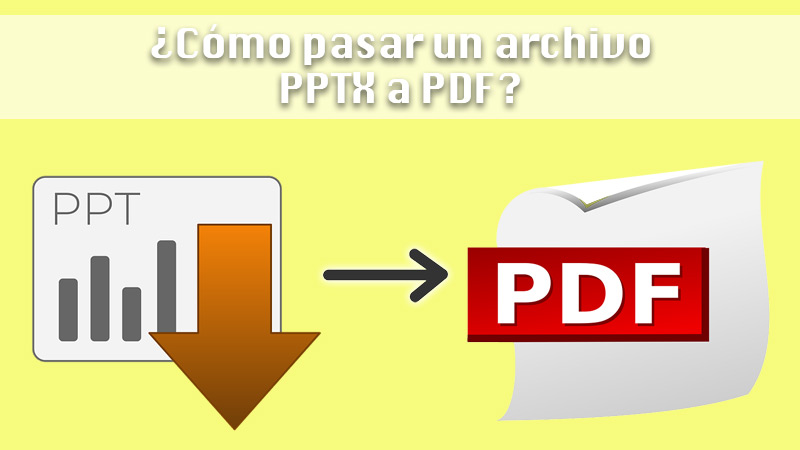 Saving a PowerPoint presentation as a PDF file is very effective in blocking both the format and the design, so that any user who does not have the program will be able to see the content but without being able to make any kind of changes.
The procedure depends on the operating system from which you are logging in. Therefore, we will explain the step by step in each case:
Windows
Go to File / Export within PowerPoint .
Select Create PDF / XPS document . Next, tap on Create PDF or XPS.
Within the Publish as PDF or XPS dialog box , choose the location where you want to save the file. If you want to change the name, you can also do it in the File name box .
If you want to change how the final PDF file will look, do the following:
Under Optimize for, click Standard for high quality. Choose Minimum size if you want to reduce the file size.
In Options, you can set how the presentation will be displayed as a PDF file . Some of the available ones are: save only the current slide, specific slides, save the comments instead of the slides, etc.
Click OK .
MacOS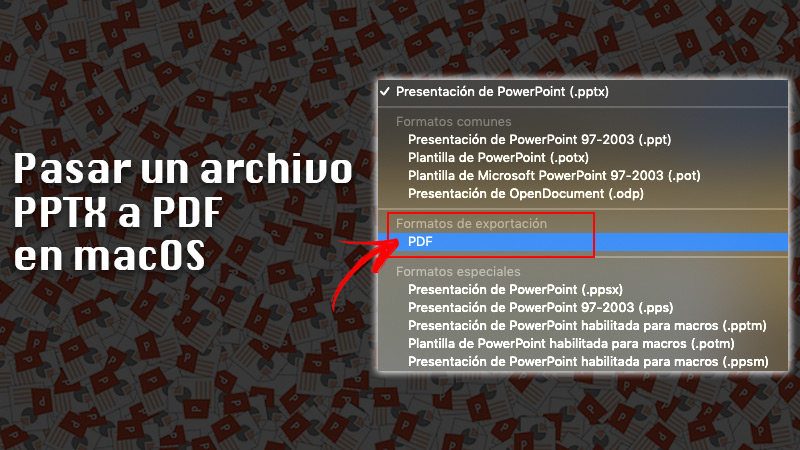 In the case that you use a computer with macOS, you should know that there are two methods to be able to save a PowerPoint presentation as PDF . Both are very simple and do the same thing, so you can choose the one you prefer.
Save presentation as PDF:
Go to File / Save As .
Select the location where you are going to save the PDF .
Later, in the File Format menu , tap PDF .
Export presentation as PDF:
Select File / Export .
Under File format, click PDF .
Web
Regarding how to save a PowerPoint presentation in its web version as PDF, the procedure is very similar to the previous cases.
In this way, what you should do is the following:
Tap on the File tab .
Go to Download as and then Download as PDF .
Click on Download . You will be able to appreciate that a message bar is displayed to indicate that the downloaded PDF file is ready to be saved on the computer.
Click Save As and enter whatever name you want for your file.
List of Best Tools to Convert PPTX Files to PDF
Another very fast solution to convert your files from PPTX to PDF, is through the use of online tools dedicated to it.
If you want to know which are the most popular, take a look at the following list with the three best in the field:
Adobe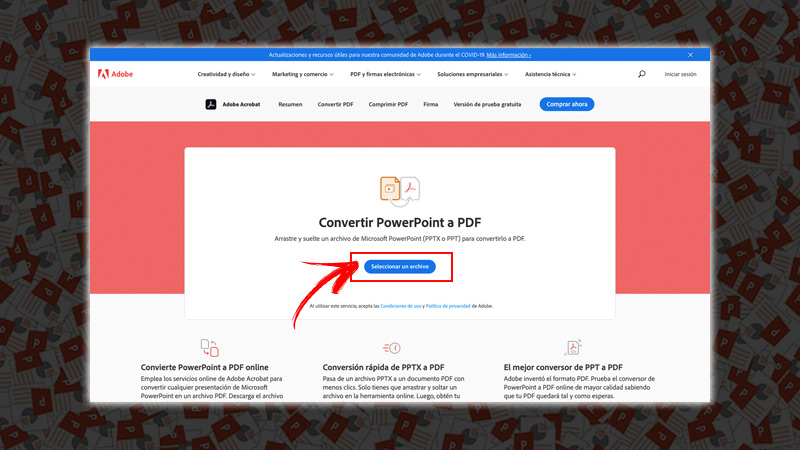 Directly from the Adobe website, you can convert any PowerPoint presentation to PDF quickly and easily . In addition, it is one of the safest alternatives for it. You just have to go to the web, select the file to convert and the process will take place in a few seconds. To access this tool you can do so at the following address: " https://www.adobe.com/la/acrobat/online/ppt-to-pdf.html" .
FreePDFConvert.com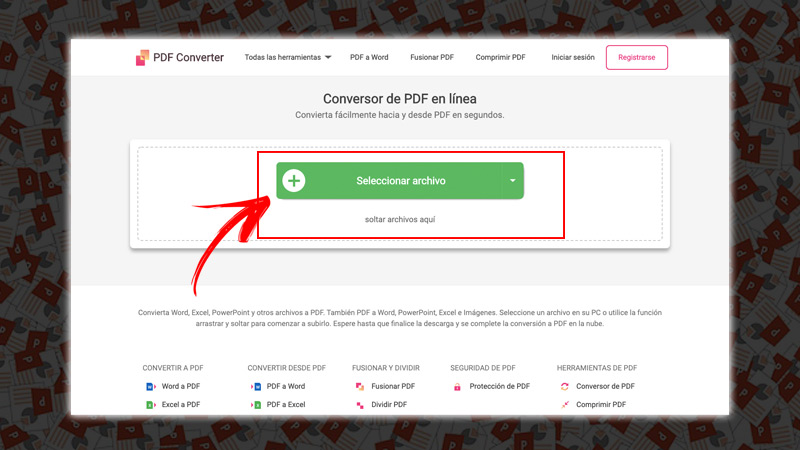 This is another popular totally free web converter option . When you enter their website, you will get a large box where you must drag the document you want to convert to PDF . It will be ready in a few seconds. Added to that, it is compatible with other output formats such as Word, Excel, HTML, Publisher, etc.
Online-Convert.com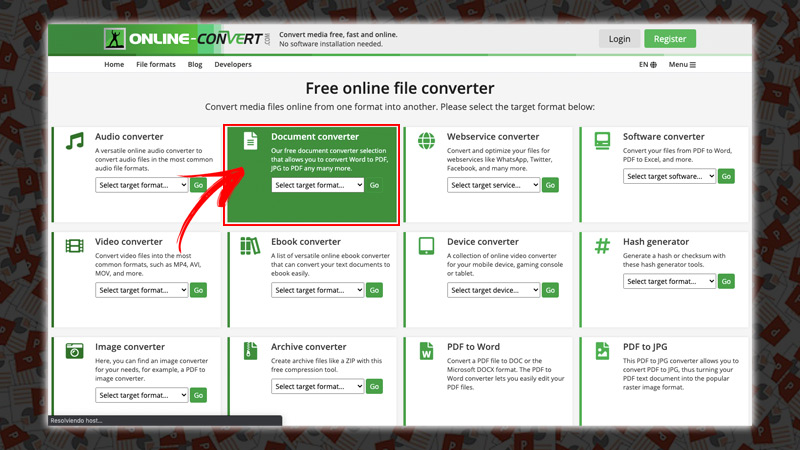 Finally, we recommend Online Convert . This is a very popular website but perhaps a bit more confusing to use. However, you just have to familiarize yourself with its interface. In this sense, with its help you can convert all kinds of documents without any problem. Another point in its favor is that it supports different import sources such as your local folder, Drive, Dropbox, etc. It is undoubtedly very versatile and will help you not only convert documents, but also audios, images, videos and much more.