software
How to block phone numbers and contacts on iphone and not receive calls? Step by step guide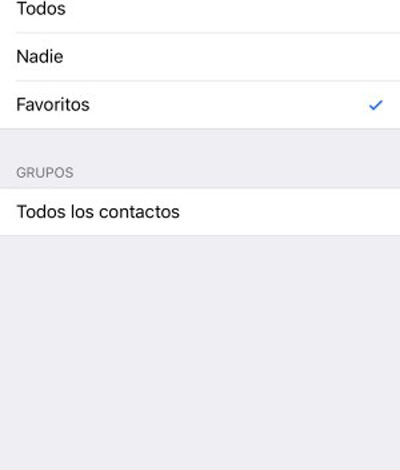 It is very likely that you have ever received an annoying call from one of your contacts or an unknown number announcing some products or services that do not interest you, or for some reason you ended up badly with a friend or your partner and you do not want to have any type again communication with that person, either by message, phone call or video call.
On many occasions it happens that you have given your phone number to someone and later on you regret this and the only way to repair everything is to get rid of them and this can be done by blocking the phone number.
The objective of all this is to be able to organize your contact agenda only with a list of numbers which will be authorized to make calls or send SMS texts . However, you must bear in mind that if you are constantly receiving calls from unknown phone numbers, we recommend that you do not do any of the methods that we will explain below so that you can get rid of those contacts that you do not want to have.
Steps to block a contact on iPhone or iPad and not receive calls or messages
If you have already made the decision to block someone from your Smartphone, this means that that person will no longer be able to contact you through your iPhone or iPad . The mobile operating system is responsible for restricting the entry of any message, call or video call belonging to that number automatically.
On the other hand, if that person tries to contact you, it will always appear that your number is busy. Thanks to today's technology and if you are an iPhone user you will have the opportunity to carry out this process, for this there are different methods which we will teach you step by step.
From the phone book
If you have made the decision not to allow someone that you already have added to your Smartphone and thus cut any type of relationship with that person, you can do so through your phone book . If you already have the registered number, you just have to follow the following steps:
To begin we must open the "Settings" application  of your mobile and we are going to click on the "Telephone" option .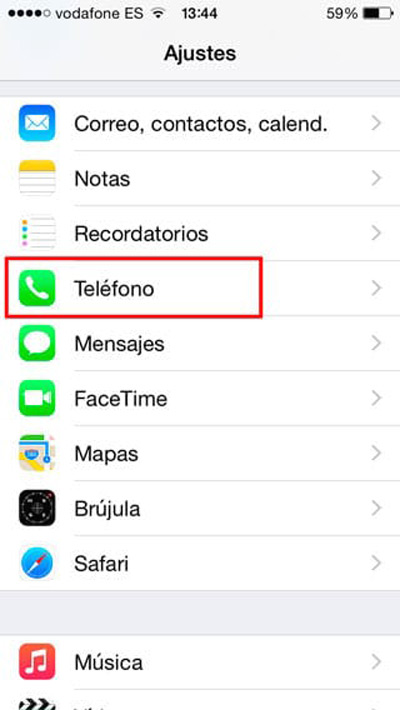 Then a series of options will appear where we are going to choose the "Blocked Contacts" option .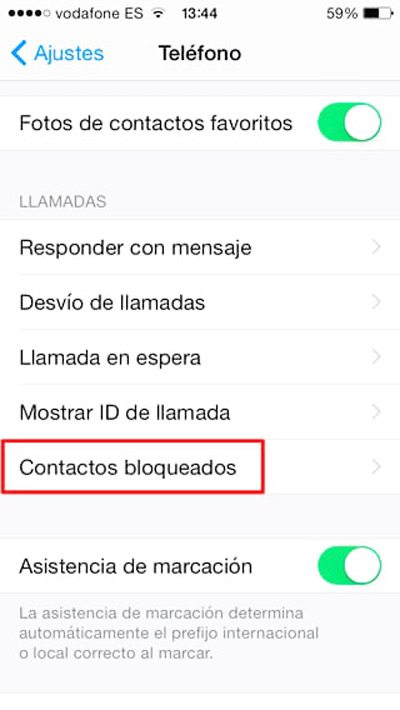 Now we are going to click on the "Add new …" tab .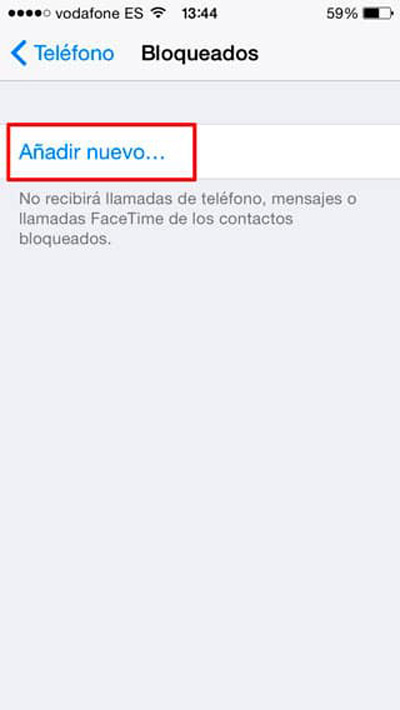 Now the list of our contacts will appear, you must find the person you want to block and select it, keep in mind that you can select several contacts at the same time.
In this way you can block that person that you do not want to have on your device, the contact will automatically go to the list of those blocked and when you receive a message or call from that number, your phone will only automatically ignore it.
From an incoming call
In the event that you do not have the number registered in your phonebook and you do not want to save it, but you are constantly receiving calls and messages that annoy, you can block it directly from one of the incoming calls. This option may be more effective and easier than the previous one, the only difference is that now that contact number is not registered in the device.
To carry out this method you just have to follow these steps:
To begin we must start the "Telephone" application and we are going to click on "Recent or Recent Calls " found at the bottom of the screen.
Next we are going to look for the phone number that we are going to ignore from our iPhone. To do this, we are going to click on the icon with the letter i in blue to the right of the number.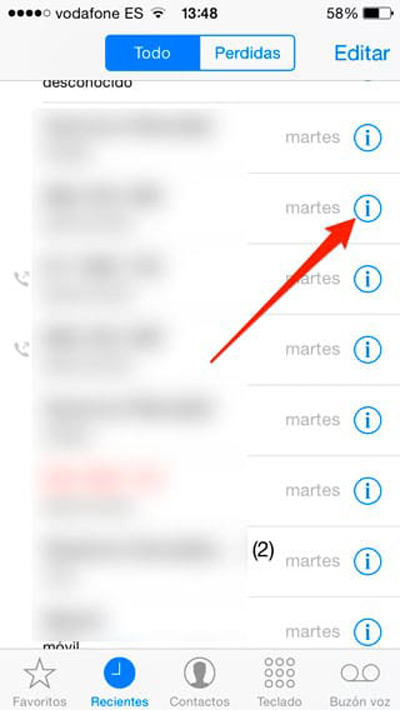 Now a new menu will appear, there we will select the one that says "Block this contact".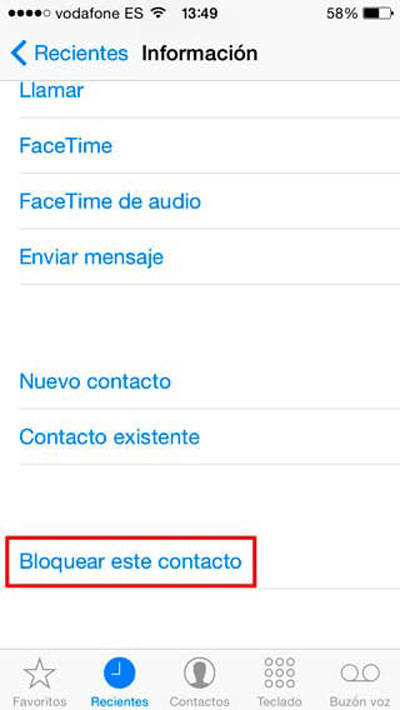 Then a confirmation notice will appear in which we will press again on the "Block contact" button, this time it will appear in a red color.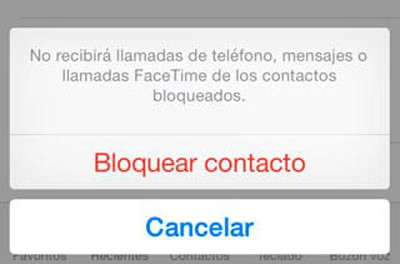 Once all this has been confirmed, that person's number will already be blocked and they will not be able to contact you again.
With call blocking apps
Keep in mind that not everyone has the possibility of updating your iPhone to iOS 7 , due to the fact that there are some hardware limitations that these devices may present, in this way they will not be able to update their Smartphone and they will not be able to enjoy these methods mentioned above. , which will appear for iOS versions 7,8,9,10 and later .
However, for them there is an application called  iBlacklist which does a very good job in terms of rejecting calls and texts to specific contacts. If you want to block someone of your contacts through this application, here we show you how, keep in mind that it is a somewhat long process and can be difficult.
To begin you must navigate through the iBlacklist application, this must be done when you have already jailbroken your mobile.
Next you must access the Cydia application, the third-party app software available on the iOS platform, that is, the alternative to the Apple Store.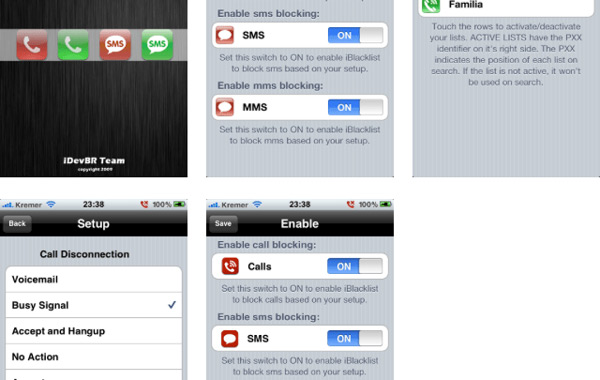 You have to  download and install it, carefully follow all the instructions and when it is already operational on your Smartphone, click on the close window . You may need to restart your device for the changes to save and take effect.
Once you have restarted your phone, you will open the application, there you can add a new contact using the Add New Blacklist option and then select " Import From Address Book" in case we want to block the entire list. To do it with a specific contact, we are going to select "General BL" and another list of contacts, messages and recent calls will appear in the menu where you can search for the phone number we want.
Once this is done you can make sure that everything has been fine, for this the call icon must appear in red. This application also offers you the alternative to not allow MMS, enable and disable Facetime with digital switches and SMS.
You can set some options to block calls, this application gives you the possibility to decide what you can do when a call comes to your phone. You can accept, answer, hang up, send a signal of the busy line or block before the call enters, when you decide you can close the contact and all changes will be saved automatically.
How to block hidden calls from strangers on my iPhone?
This method is not very frequent when you want to block a contact, but it is also an alternative to carry it out. It is also known as the "Do Not Disturb" method this way you can avoid any incoming calls from an unknown number.
If you want to carry out this other alternative and that in this way no unknown number bothers you, you just have to follow the following instructions:
To start you must enter "Settings " and click on "Do not disturb ".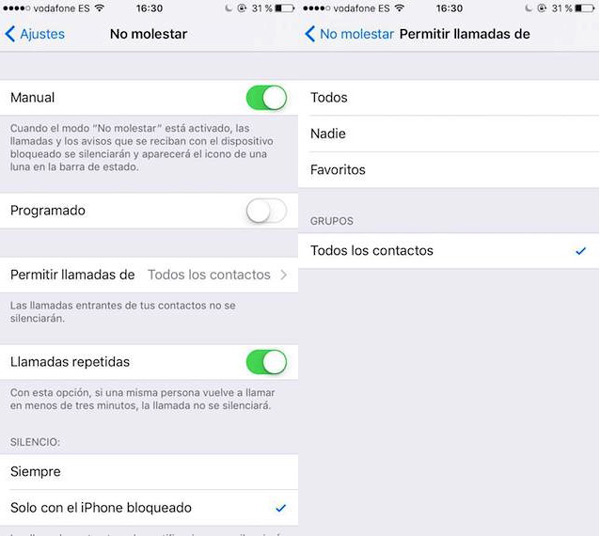 Then you must mark "Manual ", it will activate the  "Do not disturb"  mode, thus silencing your Smartphone and this being will be reflected through a moon that will appear at the top of the screen.
Now to customize it you must press activate "Allow calls from" and select the contacts that you want to communicate with you, if you want to select them all you just have to press the option "All contacts", which would be your entire list of the agenda. This way, only your contacts could call or text you, thus blocking incoming calls from any unknown number.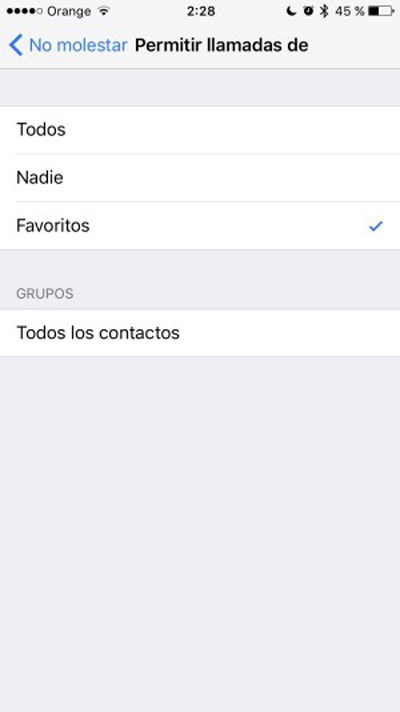 Keep in mind that this method completely silences your iPhone, so you must configure it so that it is only silent when the device is locked, that is, when you are not using it.