software
How to backup my windows 8 pc to back up my important files? Step by step guide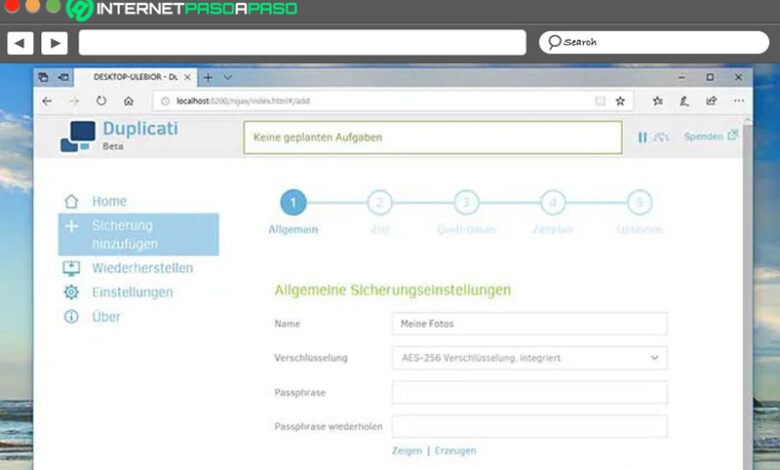 Although it is true, today, W10 is the most used version of Microsoft Windows in the world and for that reason, it is considered one of the most recognized operating systems. However, there are still many users who choose to use Windows 8, due to the advantages that this version provides.
In this sense, currently, many people enjoy the great efficiency of the W8 regardless of the performance of its hardware and, in addition, obtain benefits such as high compatibility with external devices, its high level of customization and the remarkable security that offers its users . Therefore, it allows you to make backup copies easily .
But even though it is one of its best utilities, many users don't know how to backup their Windows 8 PC to backup any kind of files. Reason why, through this post, we will inform you of the steps to follow to carry out this process correctly .
Why is it important to always have a backup backup?
At the computer level, a backup or backup copy is defined as a copy of the original data that is made with the aim of having a means to recover it, easily, in case of loss. Therefore, on any computer and for any user, these elements are of great importance .
Thus, with respect to its relevance, we highlight that a backup backup manages to guarantee that data is kept safe and that critical information is not lost, under any circumstances.
In other words, they are useful for different events and uses, such as:
Recover computer systems.
Restore a certain number of files that may have been accidentally deleted.
Avoid total loss in the event of theft.
Protect data from a computer or natural catastrophe.
Therefore, the importance of data or file backups is unquestionable . Considering that, its loss can generate security problems, misinformation, reintroduction, loss of money and can even cause problems at a personal or private level . So, they are very important elements in the computing environment.
Learn step by step how to create a backup in Windows 8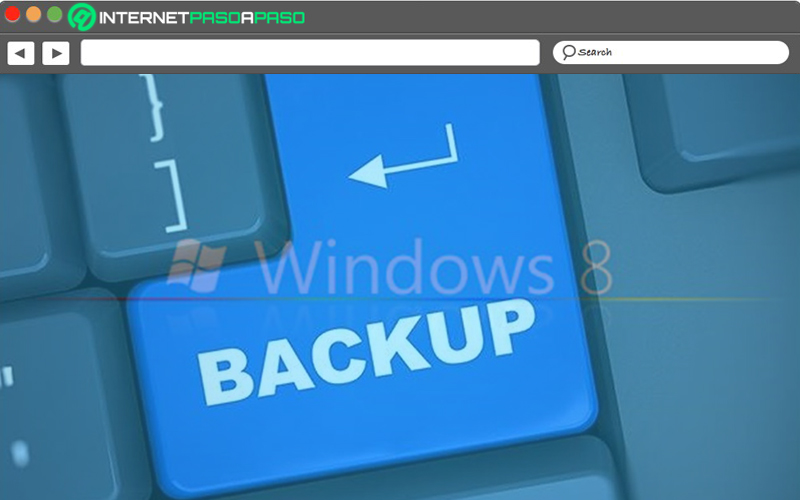 Now, although there are numerous external tools with which you can make backup copies on a PC, it is also possible to carry out this type of backup directly from your Windows 8 computer .
Therefore, you will wonder how they can be carried out and, below, we will explain this procedure step by step:
To start, click the Start button and select "Control Panel . "
Next , click on "System and Maintenance" to there, click on "Backup and Restore" .
In case you have never used this W8 utility before, choose the option "Configure backup" and proceed to follow all the steps of the wizard correctly.
If you have previously made a backup and want to manually create a new one, just select "Make a backup now" .
Yes, you prefer to create a new full backup instead of updating your old backup, you have to click on "Create new backup" and, finally, complete the steps of the wizard.
List of the best programs to make backup copies in Windows 8
As we mentioned in the previous part, currently, there is the possibility of making backup copies or backup using software designed for it .
Therefore, here we will introduce you to three of the best solutions to which you can resort, in case of opting for this alternative outside the Microsoft operating system:
Aomei Backupper Standard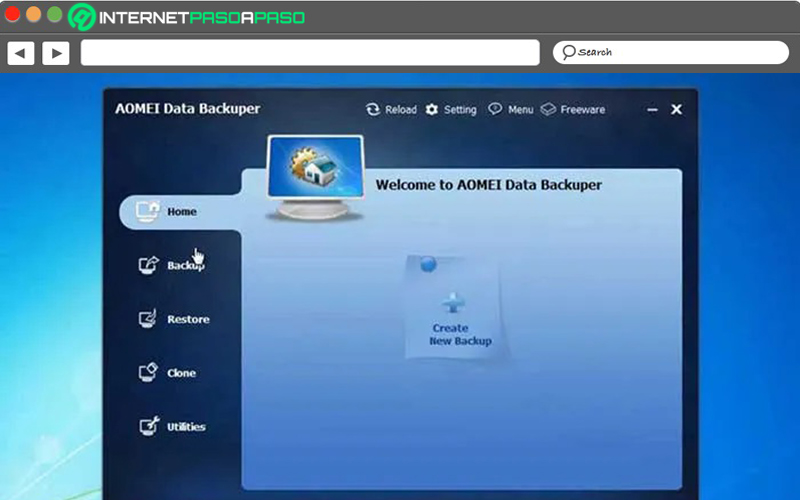 It is considered one of the best programs to create backups in Windows, since it is compatible with all versions from XP to W10 . In that sense, it is a utility that has the ability to make backup copies of hard drives in their entirety and, in addition, it is also possible to do it in single files or encrypted disk partitions .
Among other features, we highlight that it incorporates a series of utilities that are used to analyze, manage and control the status of your PC's hard drive . Added to that, it is completely free software that, fortunately, is free of advertising. It should be noted that there is also a paid version that has a cost of 44.99 euros .
Paragon Backup & Recovery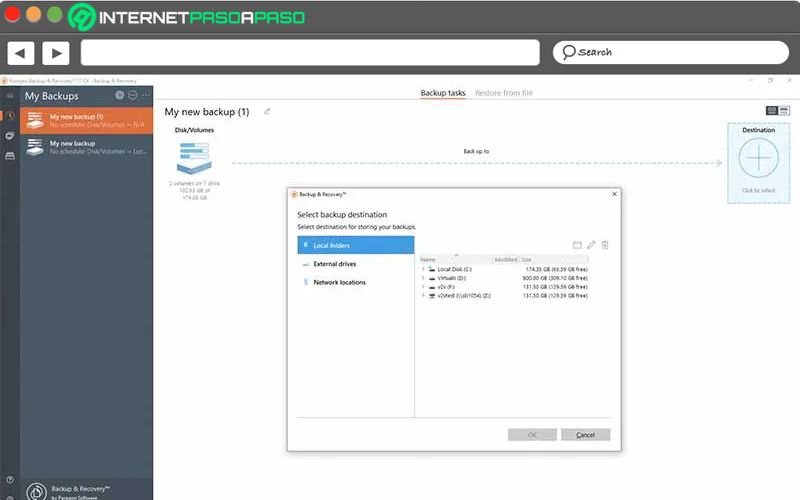 It consists of a free program designed to make full, differential and incremental backups that is compatible with Windows computers and also with Linux and Mac. Which offers a complete package so that the user feels satisfied around their needs based in the backup of your files.
In this way, it also allows you to make backup copies of virtual disks and has a simple and intuitive interface that is ideal for any kind of user. In addition to this, the program supports the fact of selecting the folder, the disk or the entire computer that you want to save and backup . There is even the possibility of creating restore points, for greater precision.
Duplicate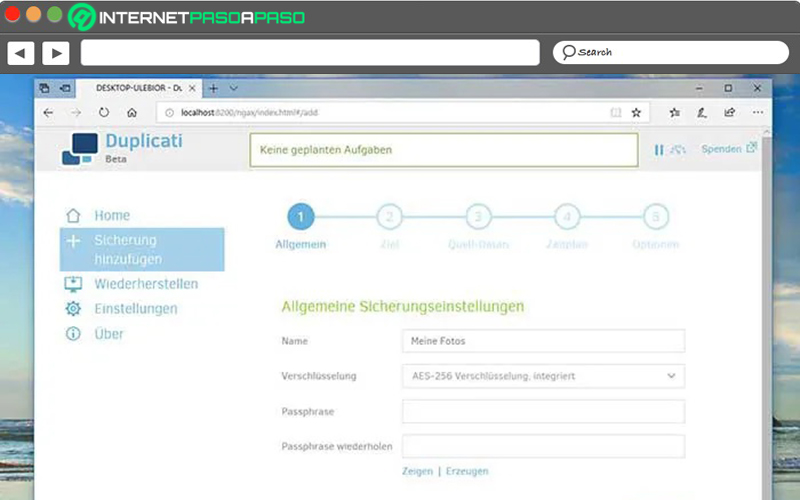 It is also a recommended solution for Windows computers on which users want to make a backup. Since, it is a program that deals with storing fully encrypted backup copies in a safe way . Which are incremental and compressed based on all kinds of files, remote servers or cloud storage services.
For its part, it is free and open source software that also has compatibility with Mac and Linux computers. In addition to this, it is characterized by exhibiting a design based on web applications so that the user feels familiar and obtains great simplicity when handling the program, so its interface is intuitive and easy to use .