software
How to activate imessage on all apple devices? Step by step guide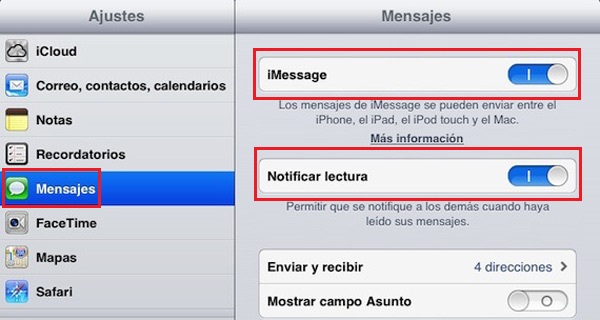 The iMessage program is the instant messaging interface that Apple devices have . Compatible with iPhone, iPad and other devices that use the iOS operating system, it is the main way of communicating that users of these platforms have, since it allows the sending of short messages without having to pay for them.
The substitute for SMS proposed by Apple and very similar to what WhatsApp offers . iMessage is used not only to send text messages, but also to facilitate video calls through FaceTime, as well as to share files, photos, videos and all kinds of multimedia material between terminals using internet connections. In addition, it has the advantage of being fully integrated with iOS platforms, guaranteeing much higher performance than other third-party solutions.
If you don't know how to activate iMessage or you have problems using it, this step-by-step guide explains everything you have to do in each case. We teach you the whole process to enable this service on your phone and, in addition, we help you to configure it completely so that it works perfectly. In a matter of minutes you can take advantage of the messaging service that Apple offers you.
Steps to activate iMessage on iPhone and free
In case of incidents, we will first explain the steps to activate iMessage on iPhone for free . Usually this function is activated at the factory, but if it does not work or if it is a second-hand terminal, it may be deactivated.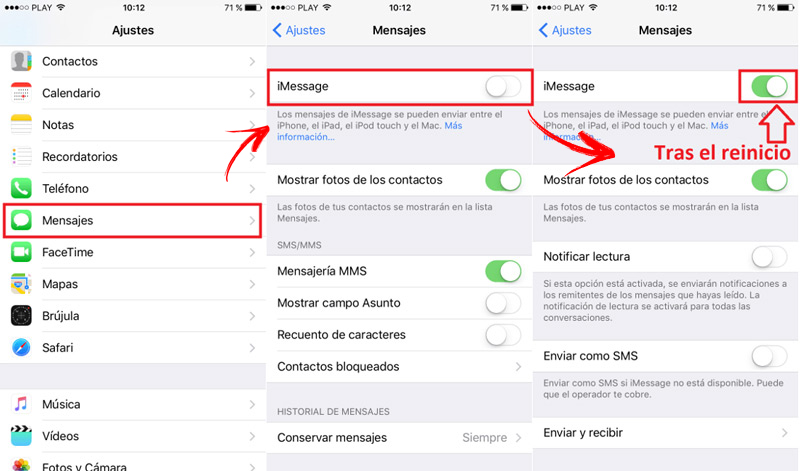 This is the process to follow to enable it:
With your iPhone phone turned on, go to the "Settings" or "Settings" section by clicking on the symbol with gears. It is located within the applications menu.
Now, among all the options that appear, you just have to click on "Messages".
When taking you to the new menu, you will see that the "iMessage" section is the first to appear. Make sure it is activated and, if it is not, just click on the button to its right.
Now, if asked, you will have to enter the security key linked to your Apple account in the field that appears.
You will be notified that the service is going to be activated. At that time, instead of accepting or canceling, remove the SIM card from your phone by leaving it on.
Now click on "Cancel" to reject the sending of the SMS that would have to be paid.
Wait about 10 seconds and re-insert the SIM into the terminal.
If you've waited long enough and followed all the steps, iMessage will have been activated without paying.
* To make sure it works 100%, it is recommended to also check the " FaceTime " status . Therefore, repeat the previous steps, replacing points 2 and 3 with those that we explain now:
Look for the option "FaceTime" and click on it to access its configuration parameters.
Just click on the button next to it to enable this function if it was disabled. This way, the iMessage system will work at its best.
How to properly configure the iMessage app on Apple devices?
It is common that, when manipulating iMessage, the user is satisfied with sliding the indicator and leaving it as it is. However, to properly configure the iMessage app on Apple devices you have to do more than that . It is necessary to follow certain steps so that everything is fully operational, or otherwise there may be conflicts that result in not receiving messages or even problems when sending.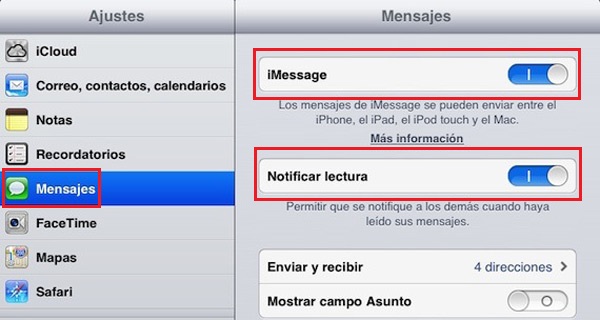 Here we explain what to do:
With your device turned on, go to the "Settings" section (icon with gears in the apps menu).
Once inside, look for the "Messages" section and click on it to access its entire configuration section.
Now, you have to click on the option "Receive in", since it is the one that usually generates the conflicts that cause problems with messages and iMessage.
The next thing to do is enter the Apple ID in the field for it. You will also have to add the access code if requested.
Below, make sure that the "Telephone" and "Email" fields are well indicated.
Finally, enter the "Caller ID" section to configure it, also indicating the name that it must show to users. It should be the same as the messages.
In the "Messages" menu you can also configure other values ​​such as the reading notification "Notify reading " or sending SMS in case there is a problem with iMessage. Both are tools that help to complement the functions of the device, although the latter may incur an expense due to the operator prices imposed for short messages.
If you have followed all these steps and instructions, your terminal or Apple device will be able to take full advantage of iMessage.