software
How to activate and customize the overlay in discord? Step by step guide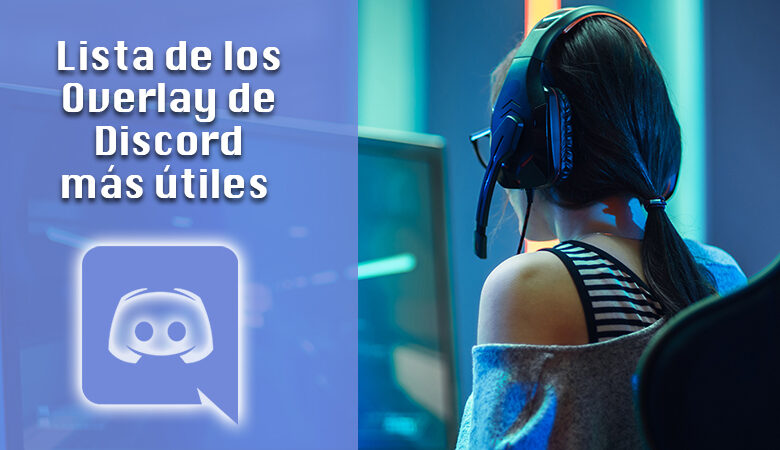 Among the most popular gaming applications, Discord undoubtedly ranks in the top positions due to the vast amount of functionality it offers. One of the most interesting things about the platform is that it is not only useful for gamers, but it can also be used in the workplace or to contact friends.
It has a simple interface to work with, however, not everyone takes the time to investigate the slightly more advanced functions that it has. Such is the case of the Overlays, a rather curious feature.
In this post, we will talk to you about How to activate and customize the Overlay in Discord? , so you can get the most out of them. In addition, you will know its benefits and the most useful types of overlays.
What are Overlays and what are they for on Discord?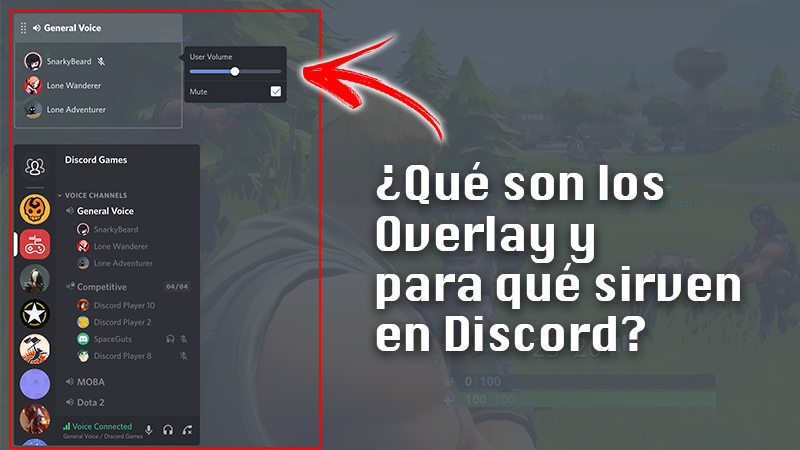 The Overlay is an interesting feature that has included Discord for multiple devices. It consists of showing some of the elements of the application on the main screen, superimposed.
Among the examples of them are: the avatars of the other users of the server with whom you speak, their user names, notifications, etc. Each of these aspects can be modified to decide what can and cannot be displayed. Besides, you can choose where on the screen they will be displayed. Consequently, while you play you will know who is available within a voice chat, access the shortcuts for mute, speaker, etc.
What are the benefits of using Discord Overlay overlay widgets?
The use of the overlay widgets of Discord Overlay are used especially by gamers, because it considerably facilitates communication while they are in a game. Through options such as viewing notifications, setting a text or voice channel, etc., it is possible to be attentive to updates and conversations from people within the platform.
Consequently, while playing you can exchange tactics or just have a fluent conversation . Consequently, you do not have to exit any app or game to be able to answer. Directly from the game you can answer messages and keep up to date with the information of a text or voice channel. Also, the opacity of the Overlays can be adjusted so that they do not interfere with the graphics.
Learn step by step how to enable and configure Discord Overlays like an expert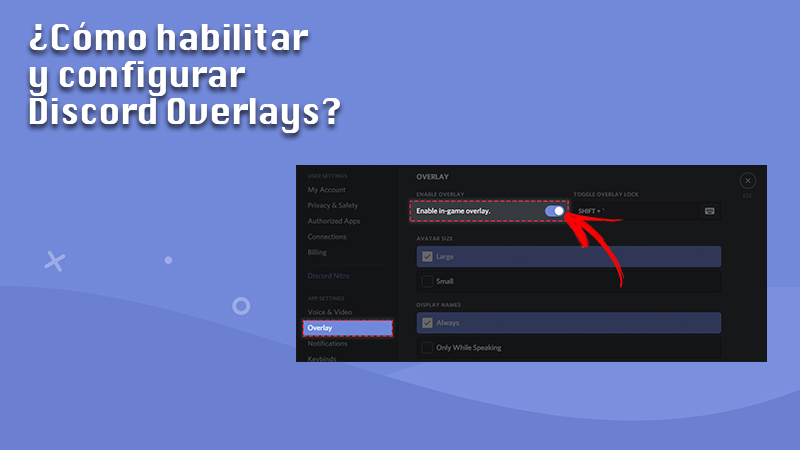 Activating this functionality is easier than it sounds . The configuration varies slightly if it is done from computers or from Android devices .
Therefore, we show you what to do in each case:
Computers
Below we will explain what you must do to enable and configure this functionality on computers.
Open the Discord app .
Enter the User Settings .
Go to the Overlay tab and activate the function .
Click on the Activity section of the game .
Enable the Overlay for the game you want.
Android mobile
On the other hand, it is possible to activate Overlay on your mobile device. The procedure for Android mobiles is:
Go to Discord .
Click in the lower right corner, specifically on your profile image.
Go to the Application Settings section .
Click on Voice & Video .
Select to Enable Mobile Voice Overlay .
Now you have to grant the permissions so that the app can work while using the other apps.
Finally, you will be able to see the Overlay button on the screen while browsing an application. In this way, you can use it at any time.
List of the Most Useful Discord Overlay You Can Activate While Playing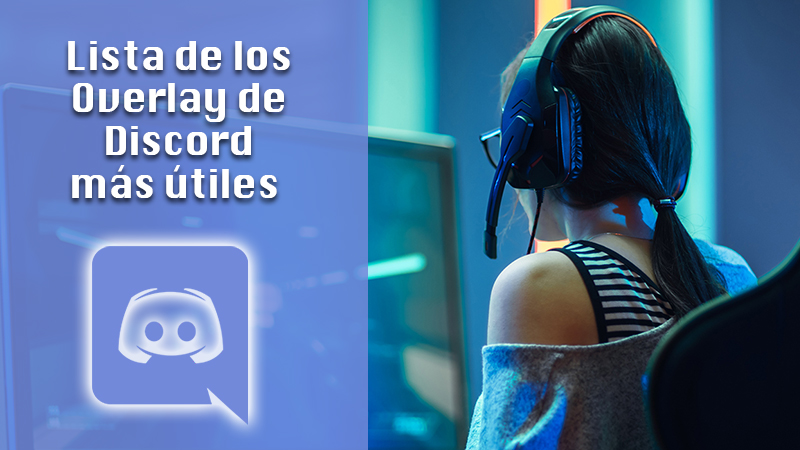 Within Discord, you have access to different types of Overlay that will be very useful while you play.
Therefore, we want to share a list with the main ones so that you can configure them and start using them as soon as possible:
Text chat
With this option, you can interact with a text channel as you are usually used to. It allows you to exchange between channels, generate invitation links, reactions and emojis .
Fixation
You can set the pinning of a voice widget and a text channel while playing the game. Through this function, you will make the box corresponding to the Overlay remain visible during a game. When you pin a channel, you can keep an eye on live updates while you are in a game. However, the platform specifies that you cannot respond or interact until you enable the Overlay with the key binding.
To enable it, head over to User Settings / Keyboard Shortcuts . In there, click on Activate Overlay Chat and you can configure the key binding. Added to that, a preview mode was enabled within the game, so you can do it correctly. When you adjust the widget, it automatically puts you in preview mode. Thanks to this, you will have an idea of ​​how it will look while playing. By clicking and holding those two areas you will be able to mobilize or resize the widget .
Notifications
Another interesting element is the notification options in Overlay . You can configure this section without problems by going to User Settings / Overlay / Overlay Notifications. If you want to deactivate them, you have to select in the X.
Regarding the types of notifications that you will be able to appreciate, there are some such as incoming calls, text notifications, notifications of game invitations . In addition, it is worth mentioning that these types of notification boxes can be customized in terms of size and location.
Important information about Overlays
It can be said that Overlays represent a very powerful function that makes life easier for users, since it offers them access to Discord content from any other application. However, enabling the Overlay may cause your antivirus software to prohibit the use of the application .
You should not worry about that notice, since it is a small problem that the platform is presenting. Using Overlay on Discord is 100% safe! They are currently working to get different companies to approve its use. In addition to that, there is a list of games that can cause you problems when enabling the Overlays.
It does not always happen, but to be forewarned, we show you a list of the main ones:
Destiny 2.
RuneScape.
Dolphin.
Age of Empires II HD.
Call of Duty: WWII.
Warface.
DayZ.
Minecraft Windows 10 Edition.
Ragnarok Online.
Lastly, the Overlays feature is currently not available for Mac computers , older games , or games with Vulkan support .