software
Get much more out of the windows clipboard with qlip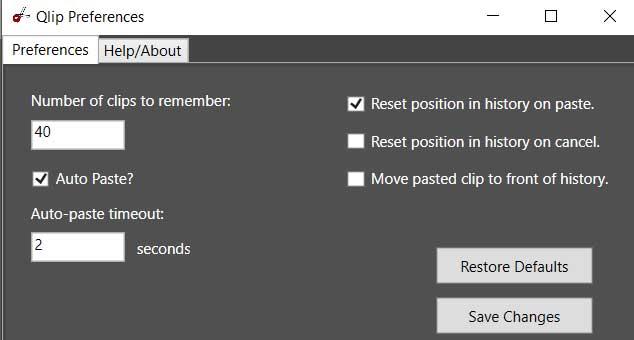 There are more and more Windows functions that we can use in our day to day with the computer. This is something that is achieved largely thanks to the updates that Microsoft sends us in one way or another . But some of these functions can be improved, for example by using third-party solutions such as Qlip.
As the years go by, we are finding new functions that come to the Redmond operating system. These help us get the most out of the equipment, while increasing our productivity . Some of these novelties are more used or are more successful than others, while others end up disappearing. But with everything and with it, there are other characteristics of the same system that remain intact for decades.
In fact, many of these we don't even realize how useful they are, until they disappear or don't work. This is precisely the case that we are going to talk about in these same lines, specifically we refer to the clipboard . In fact, this could be considered as one of those functions that we do not miss until, for whatever reason, it fails. Thus, this is a very useful Windows element that, although sometimes we are not aware of it, is almost essential in daily work with the PC.
As you already know, this is the one in charge of temporarily storing all kinds of content. For this we only have to use the combination of keys Ctrl + C or the Copy command that most programs have. Therefore in this integrated feature we have the possibility of storing texts, a URL, or even thousands of files. All this with the aim of copying or moving them to another location or program. In addition, we can do all this quickly, for example with the Ctrl + V key combination.
How Qlip helps in your daily use in Windows
But of course, as many of you have possibly verified over time, this is a tool whose possibilities are somewhat limited. That is why there are users who prefer to take this clipboard one step further. For this we can always use third-party solutions that improve it greatly. For example, this is the case that we will talk about next with the Qlip program .
Actually with Qlip we talk about a simple as well as an effective clipboard manager for Windows. For all this, what it does is save the content that we are storing in said clipboard. However, instead of stepping on the old one as we add new content, it doesn't. Thus, the program offers us quick access to its own content history of this element in the order in which we originally copied it. As soon as you install and run it, Qlip starts up in the background. We know that it is there thanks to an icon that is located in the system taskbar.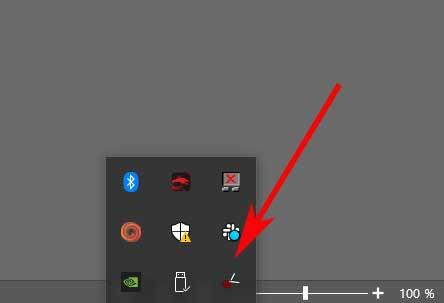 How Qlip improves the Windows clipboard
First of all, it is important to know that to get the most out of this application to which we refer, you do not need to do anything additional. With this, what we want to tell you is that once it is up and running. The use of the Windows clipboard remains the same. All this so that the content of this element of the system, what we are adding, reaches Qlip.
In this way, while the program itself is working, every time we copy a new text, it will be added to the history that is being stored in Qlip. In this way, if in the future we need to access it, we can do it quickly and easily. Keep in mind that the native Windows function removes the old content every time we copy something new here. It is also worth knowing that we can pause or close it at any time by simply clicking on the aforementioned icon with the right button.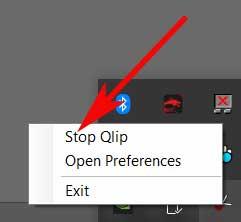 How to use Qlip in the most efficient and fast way
For example, in order to access that content history that we have stored in Qlip over time, it is easy. For this, it is enough that we use the keyboard shortcut Ctrl + Shift + V. Then a new window will appear on the screen in which the contents saved over time are displayed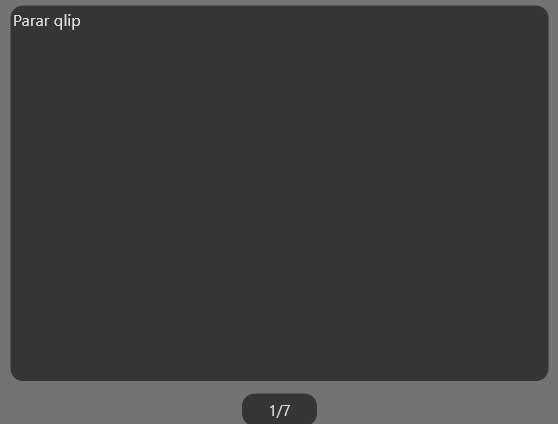 We can also move through them with the up and down arrows, and thus be able to independently view the entries that have been saved. This is how we access all these texts in the fastest way so that we can retrieve them if necessary.
At the same time, the program itself does not offer some customization functions for its behavior. We can access this through the Qlip preferences menu by right-clicking on the icon mentioned above. Thus, we select the Open Preferences option to specify the number of entries to save, or how they will be displayed on the screen.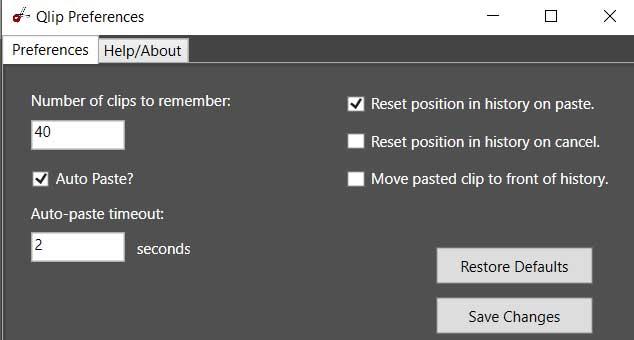 Other alternatives to Qlip
ClipClip: in this sense we can also use this other software and it also allows us to manage the clipboard . It is a program that you can download from here in order to improve the Windows clipboard. Thus, with it we will be able to manage the inputs that we are making to this system functionality independently. In turn, we can search the stored history, edit the added content, etc.
CopyQ: we also find another interesting alternative with this very simple to use application. It also helps us to improve the use of the Windows clipboard and it is worth mentioning that it can copy and save rich text . We can also manage the storage of images in this section, all from here .
How to download Qlip for free
In this way, in order to ostensibly improve this Windows utility, the clipboard, we can download and run Qlip. For this, it is enough that we access its page on the GitHub development platform, specifically from this link .