software
Forget about installing and updating windows drivers with iobit driver booster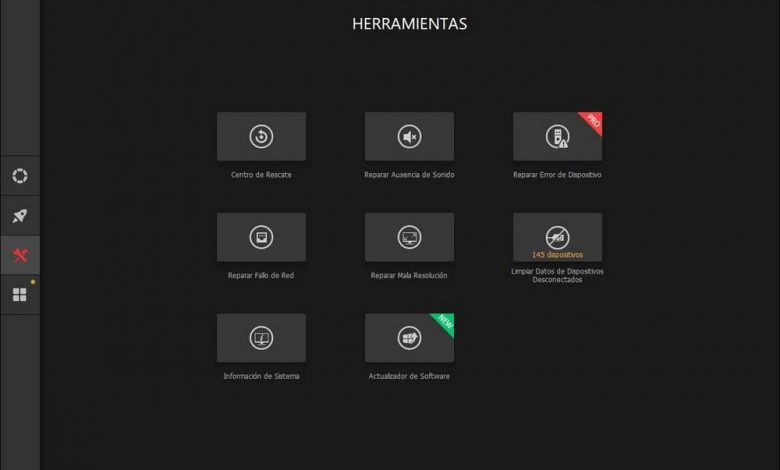 Windows drivers are one of the most important parts of the operating system. These small programs are responsible for Windows being able to recognize and use the PC hardware. Without them, the mouse, keyboard, and even the CPU wouldn't be able to function. In order to get the most out of the PC, it is necessary to have the drivers installed and updated to their most recent versions. And this is undoubtedly one of the heaviest maintenance tasks we can perform. Luckily, IObit Driver Booster helps us make it more bearable and simple.
When we install Windows, the operating system installs a series of generic drivers so that the components can work. And when the operating system is installed, download new drivers from Windows Update so that most of the components can work. However, these drivers are not the best, nor are they the most up-to-date. Therefore, in the long run we will have problems.
At this point we have two options. The first one (and that would be recommended), is to manually search and download the latest versions of the drivers to install them. And the second is to rely on software like IObit Driver Booster to do all this work.
IObit Driver Booster: the best way to update drivers
IObit Driver Booster is a very simple program whose main purpose is to keep our computer's drivers updated. This program is responsible for analyzing our entire PC and checking all the connected components and their corresponding drivers to show us all those that have new versions.
To avoid conflicts, Driver Booster only provides drivers that have passed Microsoft's WHQL test and have also been reviewed by their own engineers. And the downloads are always made from the official websites of the manufacturers. Thus, it is capable of offering more than 3.5 million reliable and updated drivers for our PC.
Driver updates are also done quickly and safely. Everything is downloaded from the Internet, compressed to take up less space, and installed after creating a restore point. If something goes wrong, we can always reverse the changes so that the system works as before.
In addition, this program includes a troubleshooter that allows us to analyze the system to detect and solve possible errors related to drivers or operating system configurations.
Finally, Driver Booster allows you to optimize your computer when playing games thanks to its "game mode". Thus, in addition to not seeing warnings in the middle of the game, we can win the odd FPS by stopping unnecessary processes.
Differences between Free and Pro
IObit Driver Booster has two versions. The free version , which we can use without having to pay anything, and which offers all the previous features, and a paid version that improves the program.
The paid version of Driver Booster offers the same as the free version, but with some additions and some improved functions:
Largest database for very old and rare drivers.
It allows to lower drivers without speed limit.
Allows you to make a backup copy of all installed drivers.
Automatic driver download, installation and update to keep the system always up to date.
Bug fix function to improve performance.
Priority for Game Ready drivers.
Improve the gaming experience by downloading other components (such as DirectX or .NET Framework).
Automatic Updates.
Technical support.
This PRO version has a subscription model of about 75 euros per year, and is valid for 3 different computers. Really expensive.
Which one to use? Free or Pro version?
If what we are looking for is a program with which to keep the drivers updated, the Free version is the one we must choose from the first moment. In the event that over time we see that we use it very intensively and the additional options offered by the Pro version convince us that is when we must consider its payment, despite the fact that the amount to be paid annually is quite high. Therefore, we must be very sure that we are going to take advantage of all its extra functions.
How to update Windows drivers
When we run the program for the first time, it will analyze our entire PC to find new versions of drivers and game components that can be updated.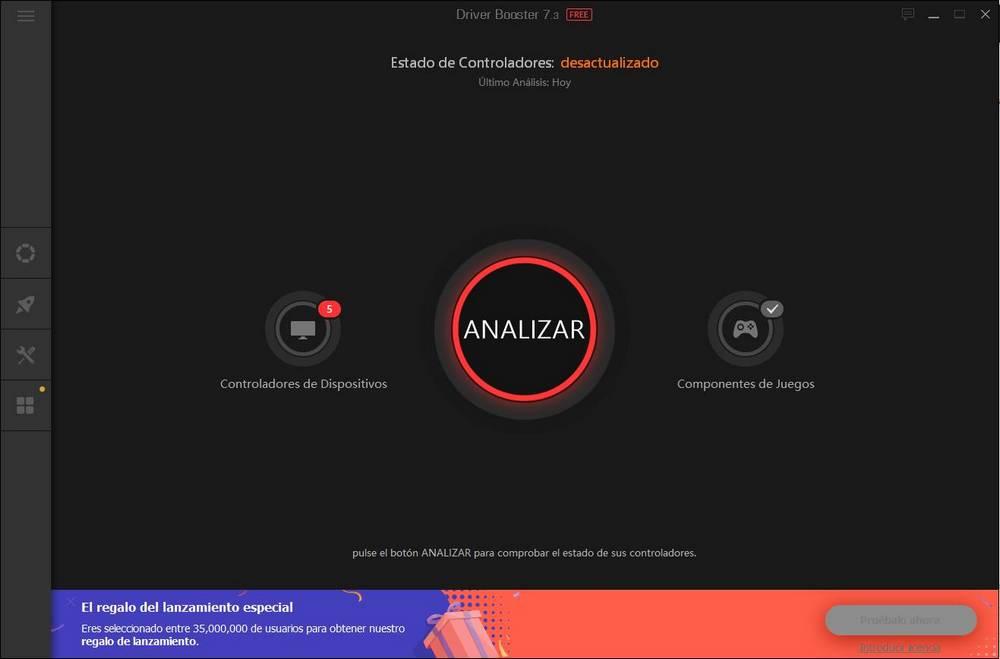 In a few seconds, we will be able to see a list with a summary of everything that has been found. We can see all the drivers that have been detected in the computer, and in the upper part those that have a new version. We can also see the drivers and components that we could update if we had the Pro version of the program. Very useful to get an idea of ​​whether it is worth it or not.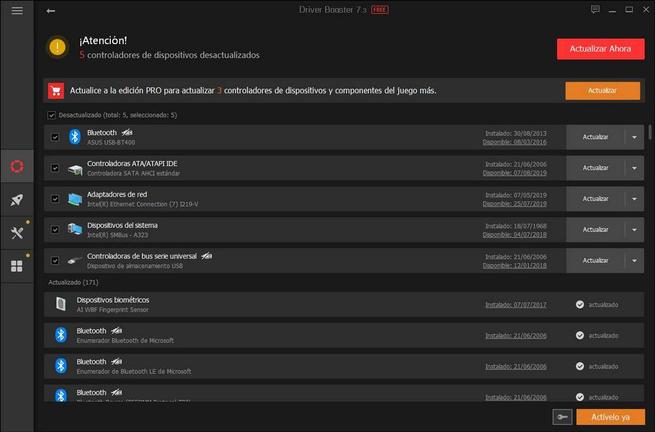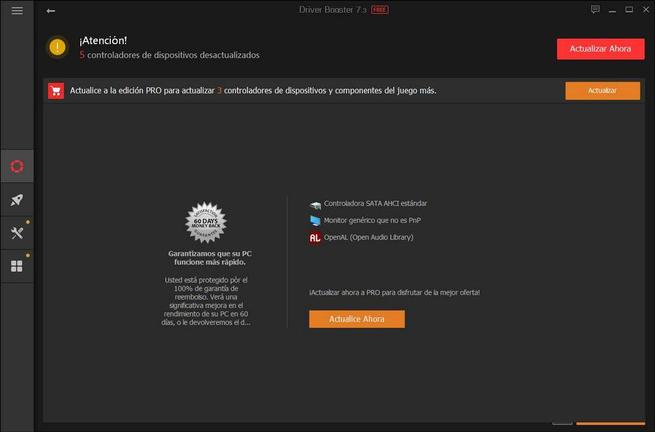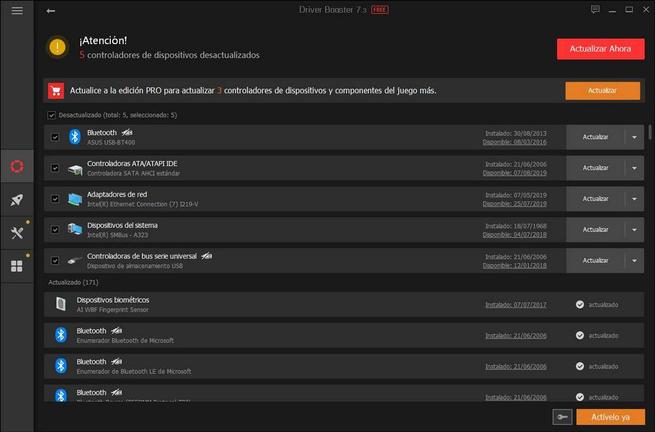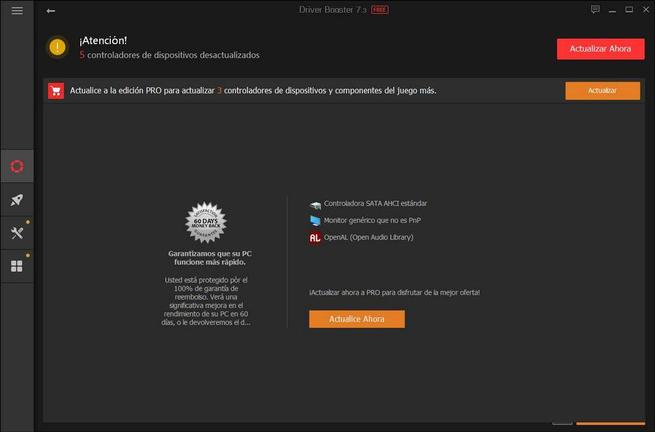 If we want to update the drivers, we can do it one by one or updating all at the same time using the "Update now" button. The program will take care of everything itself, we will not have to do anything else.
When finished, we will simply restart the computer to make sure that all the drivers are updated to their latest versions.
Driver Booster Extras
In addition to updating all the drivers on our computer, this program also allows us to update and optimize other elements of the equipment to achieve the best possible performance.
We can find several options to improve computer games and optimize Windows.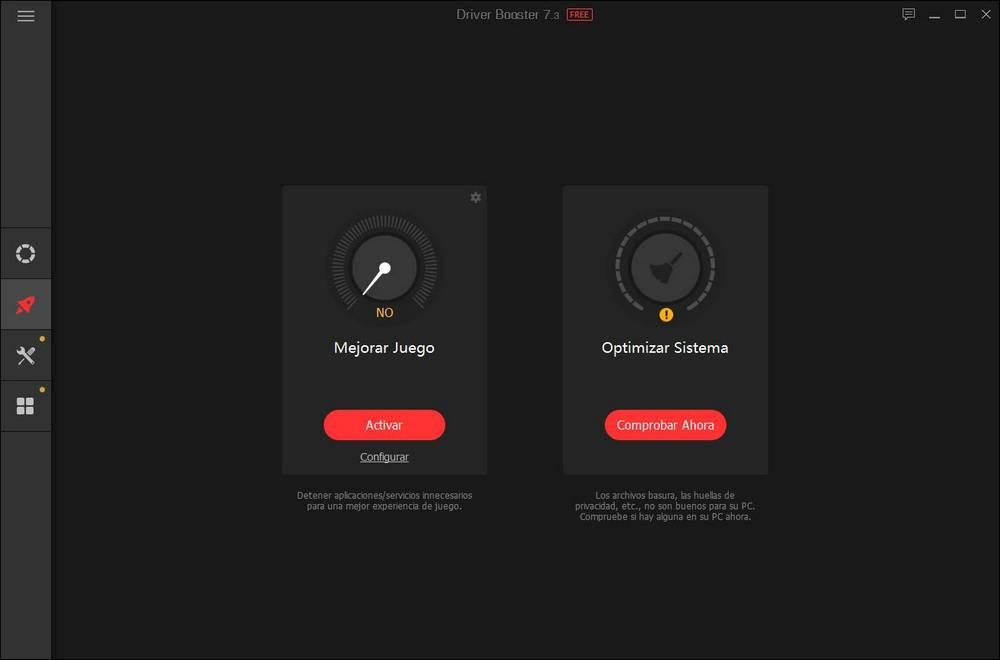 It also offers us a complete collection of tools to adjust the operation of the computer and, in addition, to solve a series of common errors that we can run into. As we can see in the image, we have functions such as a Rescue Center, Repair Network Failure, Repair Bad Resolution, Repair No Sound, Repair Device Error or Clean Data from Disconnected Devices.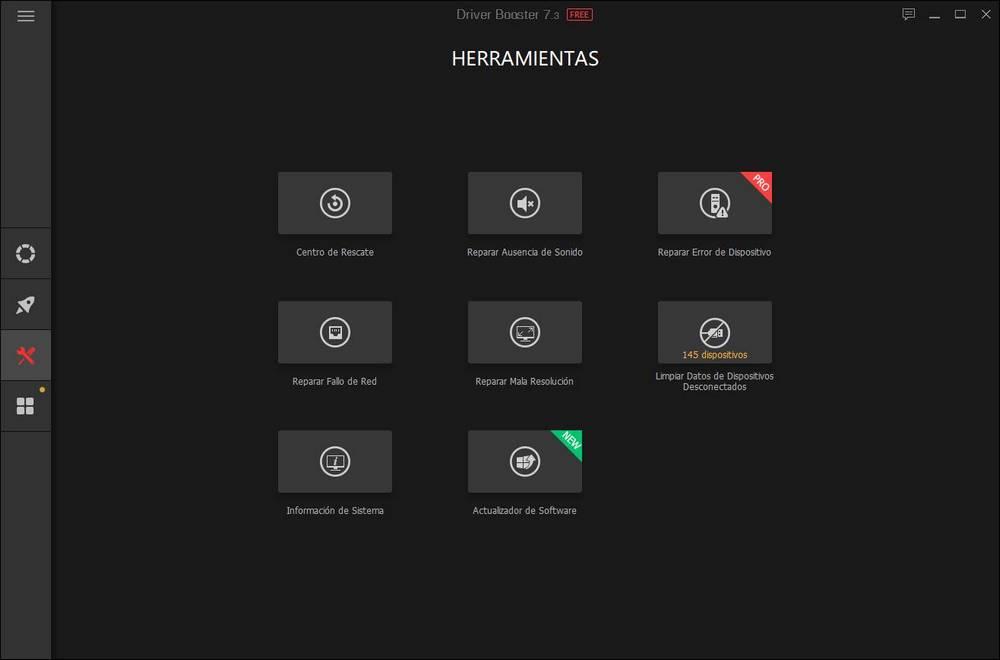 Download IObit Driver Booster for free
We can download this program for free from the following link . The free version is fully functional and, except for some functions, it will allow us both to update the PC's drivers and to optimize Windows.
We must be careful during the installation, as Driver Booster may try to sneak promotional software along with the program. And we also have to be careful about the ads (of other IObit products) that it shows us.
If we like this program and want to take full advantage of it, we can buy the Pro version. This way we can unlock the full potential of the IObit software and access the largest database of drivers so that not a single component is left without working.
Alternatives to IObit Driver Booster
If we are looking for a program that allows us to keep all our drivers updated, we propose a couple of alternatives to IObit Driver Booster to take into account:
Driver Talent
It is a software that will allow us to always have all our drivers updated. For this, it will take care of searching for all our drivers that are outdated and replacing them with their most recent version. In addition, it also allows us to make backup copies of them. We can download a free trial version of Driver Talent from this link .
Driver Genius Professional
With this program we can keep all the drivers on our equipment up to date, always obtaining the latest version available. For this, it is capable of recognizing 80,000 different controllers, so that we can always find the one that is part of our system. It also allows you to make backup copies, to have a backup against any inconvenience. We can download a free trial version of Driver Genius Professional from here.