software
File extension pdf what are and how to open this type of file?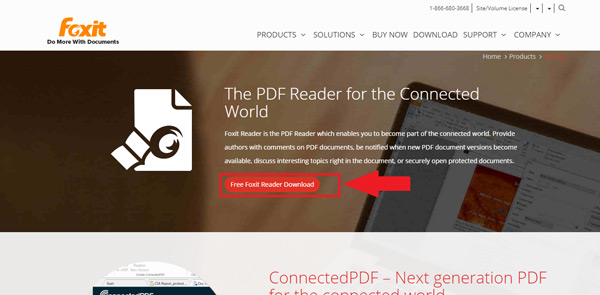 PDF files have become one of the most used formats today, this is due to its excellent tools when wanting to edit or configure said document.
Due to its great popularity in recent years, most browsers today have PDF readers included. In order that users can open this type of file without any problem.
Keep in mind that if your browsers do not have these readers, it will be necessary that you have to install a special program to be able to open this type of file. In this way, here we will teach you several ways to be able to open this type of document either from your computer or mobile.
What is .PDF files and what are they used for?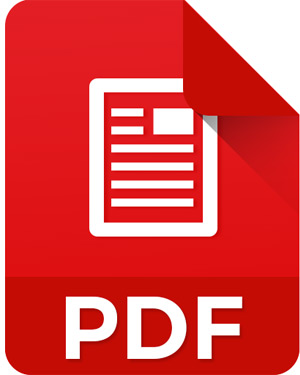 These files are used to present documents within a computer or Smartphone, in such a way, this type of representation for files is totally independent of any operating system, software program and computer equipment.
A PDF file can contain text, graphics, style, video, multimedia presentations, audios, bookmarks, links and any other information that the user wishes to incorporate into the document. In addition, it has security elements and restrictions that help its privacy, so that it cannot be modified or eliminated by third parties.
Keep in mind that all these variants that can be included in these files are what determines the different types of PDF format, where we get the following:
PDF / X: This is used mainly for those files that are handled with images, therefore, it presents special characteristics.
PDF / A: This type of PDF is used mainly for those documents that are going to be stored digitally for a long time. Therefore, it prevents them from being at risk, either by preventing external factors from making use of them or simply by disappearing.
PDF / E: A format that is used mainly for those engineering documents where geometry, manufacturing and construction flows are handled, since it allows a very precise medium for printing this type of document.
PDF / VT: Helps improve the printing of modern documents in terms of word and image processing. This format allows you to create custom pages, which provides the ability to customize a document for each of your recipients.
PDF / UA: Allows reading to people who have disabilities and who often use assistive technologies.
PDFx-1: Used for when handling grayscale, spot ink, and CMYK paper.
PDFx-3: It is used for hybrid formats, that is, for those documents that can be viewed digitally or online.
PDFx-4: Allows for hybrid formats and grayscales, as well as transparency and information layers.
How to open and read .PDF files on smartphones or computers?
Perhaps one of the biggest drawbacks that users can find when editing PDF files is when they can open or read them either on the computer or on the mobile phone, taking into account that the system must have a PDF program or reader to be able to work with this type of document. In this way, here we explain how you can do this either from a Windows or Mac computer, mobile device, among others.
To do this, just follow each of the methods that we will teach you below:
On Windows PC
In the case that you are using a Windows computer, it will be necessary to carry out the following steps so that you can start opening those PDF documents in a very simple and fast way.
To begin this process, you need to install the " Adobe Reader " program on your computer , a free program that will allow you to open PDF files without any problem.
Once you have installed the "Adobe Reader" software, a box will automatically be ticked to add "McAfee" to your computer, you must uncheck the box if you do not want to install said program.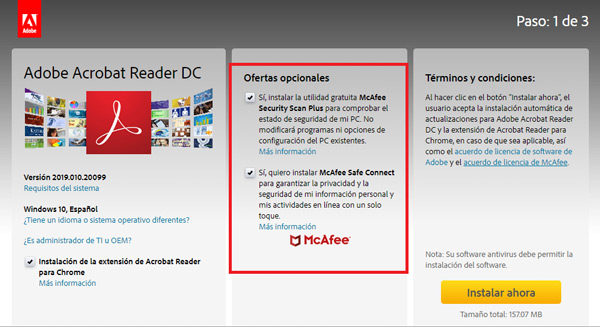 Having already installed the program on your computer, you should look for the .PDF file in your documents or desktop and double-click on it. In general, the program opens automatically and shows you your document so that you can read and view it.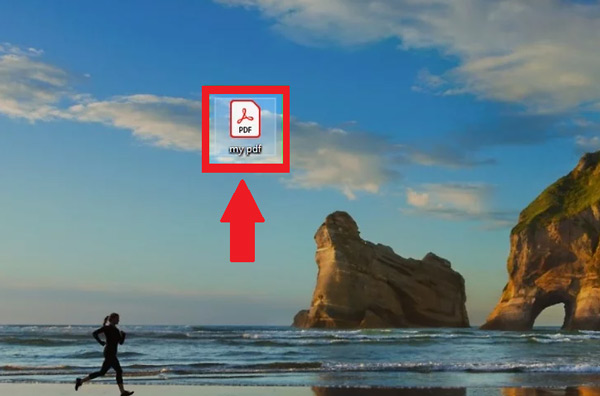 Otherwise, a new window will appear where you will be asked for a password . This occurs if the creator has protected the file with a password. In this case, it will be necessary to know this password to be able to access the file or unlock the PDF .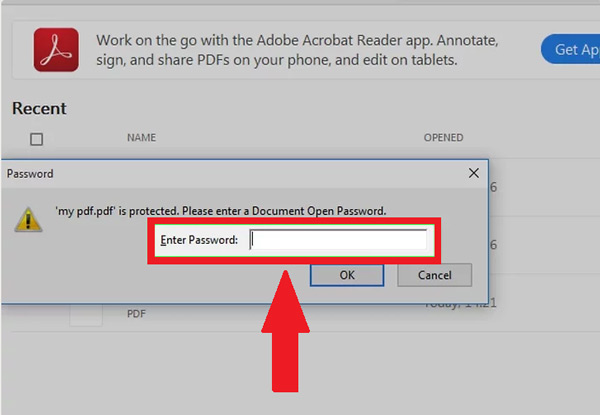 On Mac computers
In the case of Mac computers, opening this type of file is a somewhat simple and fast task, which you can do through a few simple steps that we will explain below:
The first thing will be to double click on the PDF OS X that comes in "Preview ". This tool gives you the ability to open a large number of files in different formats, including PDF. Please note that the preview will not allow you to edit the files.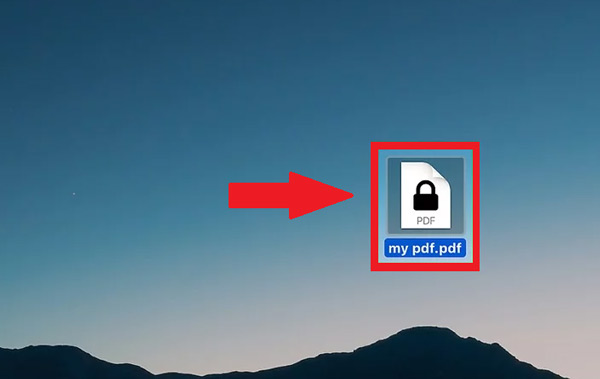 In the case that you do not want to continue using the OS preview program to open the .PDF files, but instead want to try new software, you can start changing the settings so that these documents begin to open with the new program that you have installed on the computer.
To be able to modify this you simply have to select the PDF file in Finder without opening it . Then click on the "File" menu and select "Get information", there you must expand the "Open with" section, now select the program you want to use and finally click on "Change all".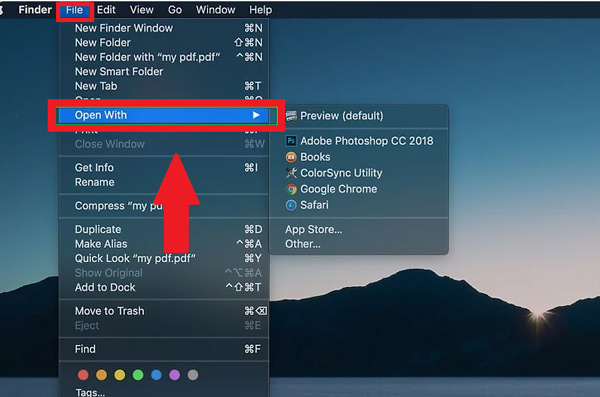 Note that as in the case of Windows, the file may open automatically and show you the content stored in it. But, it can also ask you for a password in case the document is found. In this case you should look for this key or as a last option use a program to decrypt the password .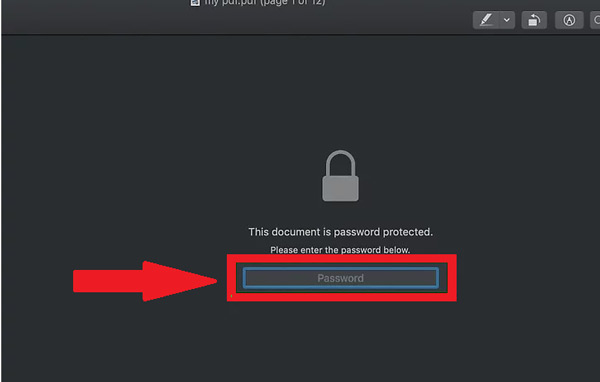 On Android mobile phones
It is very common to have our emails synchronized on our mobile device, therefore, we can constantly view the files that you send us from the Smartphone . However, as we do when we have a PDF document and we want to open it in the terminal, but we do not have a software for it.
So, here we show you how you can do this:
In the event that your mobile device does not have an integrated tool to read these types of files, there are a large number of free applications that we can get from Google Play to be able to do this. The most recommended for this are: "Google Drive", "Google PDF Viewer", "Adobe Acrobat Reader" and "Quickoffice".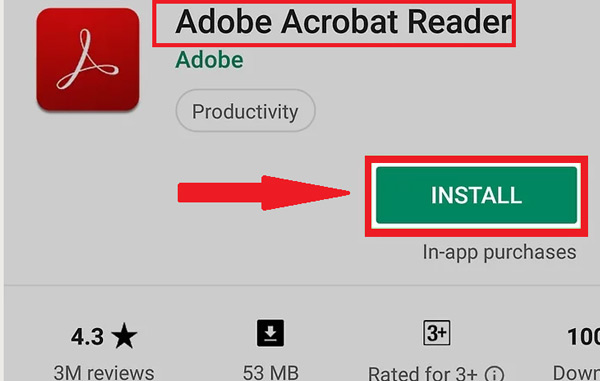 Now you must look for the PDF document you want to open, usually these are stored in the "Downloads" folder of your menu.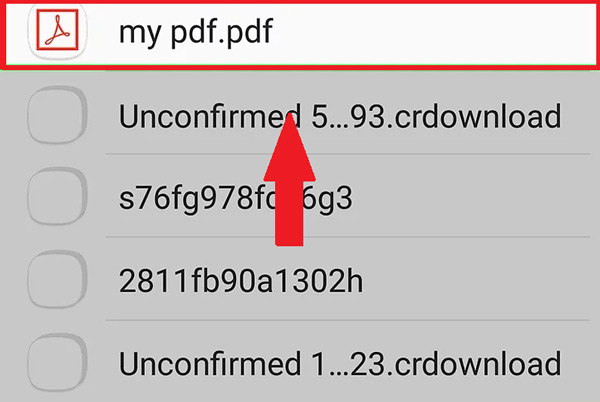 The next thing to do is open the "File Manager" or "My Files" application. If you don't have it, you can download it from Google Play.
Open the "Downloads" folder where your PDF is stored .
Click on the PDF file to open it, if you have already chosen a default application it will open automatically, otherwise, you will be asked to choose the application you want to open it with.
On iPhone devices with iOS
IOS devices come with a PDF reader included in their system which will allow its users to open these documents in a very simple way without the need to require third-party applications .
However, here we explain step by step how to achieve this:
The first thing to do is to click on the PDF document you want to open. Keep in mind that iOS devices have a PDF reader that is attached to emails or is online.
Now touch the already open file to be able to access its menu. In this way you can select another application to open these files if you wish.
In the case that you want to see the document using the application from the email you must click on the "Share" option . If you want to see it from Safari, you must select the option "Open with", there you will see a list with the available apps to open the PDF.
In this case, select the application you want to use, and the document will automatically open for you so that you can read and edit it if necessary.
On Amazon Kindle
Another way to view these types of document is by transferring to Amazon Kindle, for this there are different ways to do them and which we present below:
The first way you can do this is by connecting your Kindle to your computer and adding the file to your Kindle storage.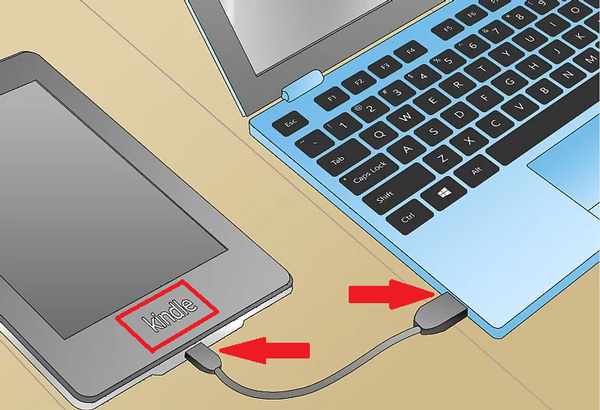 The second way we can accomplish this is by wirelessly transferring the PDF file via Kindle transfer email.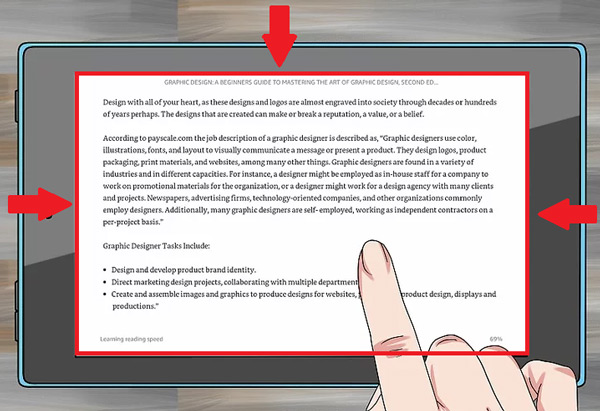 Once you have managed to transfer that document to your Kindle, you can open it from the library . In the case of Kindle there are not many ways to interact with your PDF file since it does not have the added functionalities of other apps.
Online without using programs
Another way to open these PDF files is online through web browsers . Keep in mind that, when you want to open these documents on Windows or Mac, you will be asked to install a program in order to start the files. However, in this case you do not have to worry about using some type of software, since the same browser will be in charge of displaying the document in a tab.
In the case that you want to open all your PDF files with a special browser, be it Google Chrome, Microsoft Edge or Mozilla Firefox, you will simply have to activate some options through the settings to choose the default tool for this type of format.
Find a PDF file on your computer and right-click on it. There you will have to select the option "Open with".
Now you will see a new drop-down menu where you must select the option "Choose another application."
There you must choose the browser you want to open your PDF documents by default . The one you choose will appear in the icon of your file as it appears in the image. In this case "Microsoft Edge" has been selected .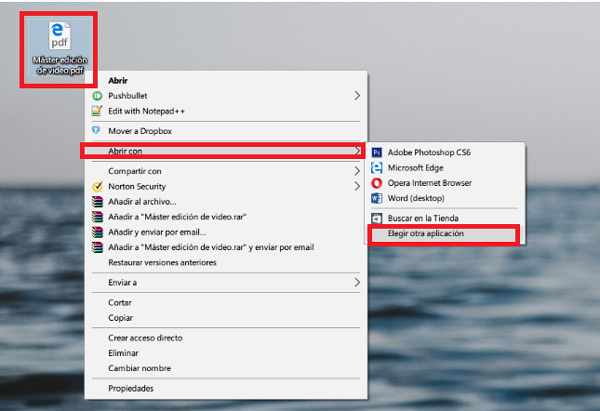 Keep in mind that if the application you want to use does not appear, simply click on "More applications".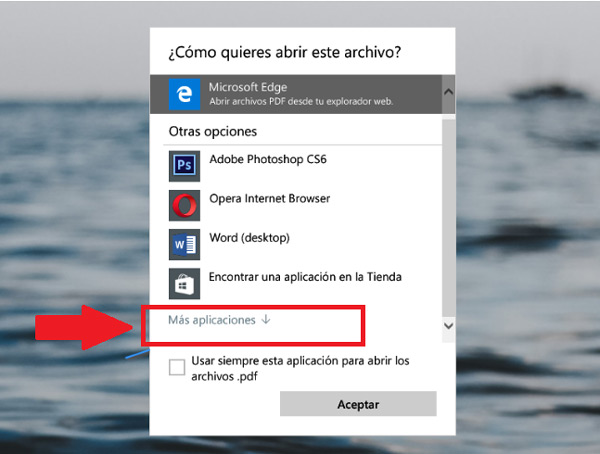 If you want to use the Chrome browser, and it does not appear, you must slide the window down until you select "Search for another application on your computer".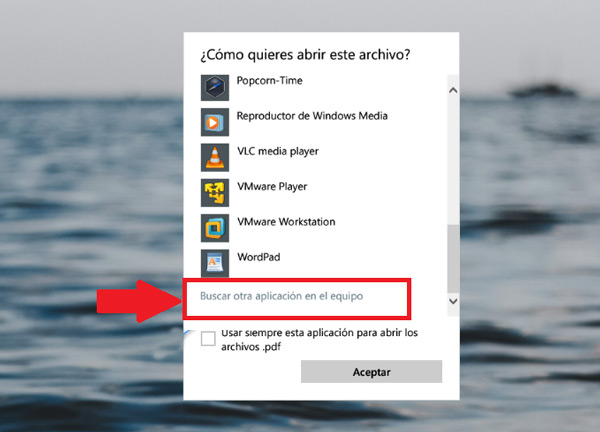 Now you must go to the path of your computer where the browser you want to use is installed, in which case it is Chrome, which should appear as follows on your computer: C: \ Program Files (x86) \ Google \ Chrome \ Application and click "Open".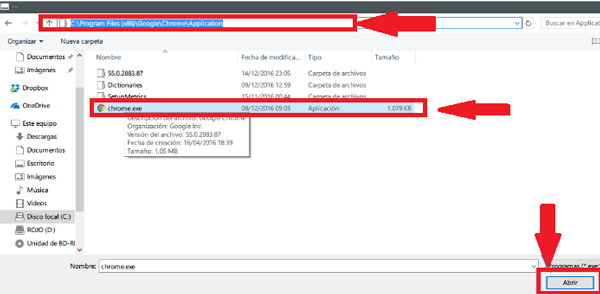 Finally, you must check the "Always use this application to open .pdf files" box, keep in mind that this is essential so that the browser remains by default. In this way, every time you double-click your document, it will automatically open with the browser.
List of the best alternative applications and programs to open a document with a .PDF extension without using Adobe Acrobat Reader
As we have already mentioned previously, there are many programs available on the market to open image files , data, etc. on your computer or mobile device, that is why here we present a small list of the best programs that you can use to carry out this type of procedure.
Google drive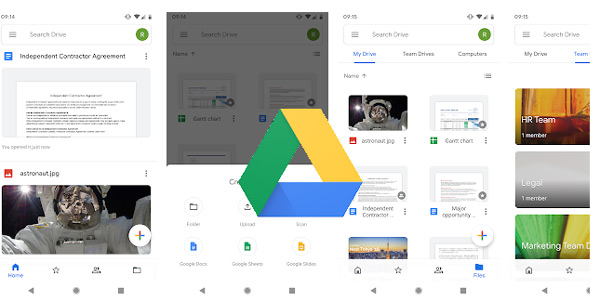 Many users are still unaware that Google Drive is an application with which these types of documents with PDF extensions can be opened . However, you should bear in mind that it is only available for Android mobile devices and is currently one of the most recommended programs to carry out this type of process. Therefore, if you are constantly working with your mobile or tablet, you can start using this free app to start opening and viewing your PDF files quickly and easily.
Nitro PDF Reader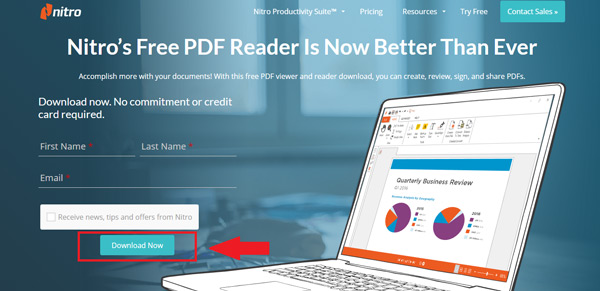 This program has become one of the most recommended for all users when they want to open PDF from a Windows computer . In addition, you can download it for free and it has a large number of functions available that will allow you to carry out edits in each of your files.
Keep in mind that there is also a paid version of Nitro PDF, but the main difference between the two is that the free version does not allow you to search for words within the text in documents that have been previously scanned, and it clearly has fewer functions than the version of payment.
Foxit Reader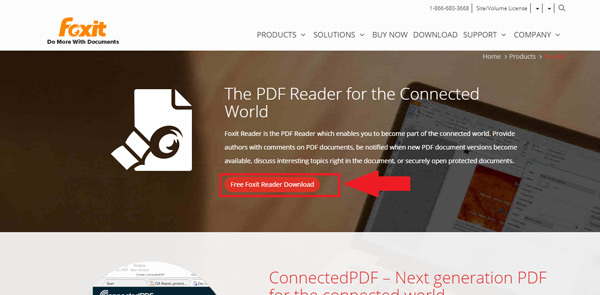 Adobe
Definitions