software
Do you want to have ios on your computer? Try ipadian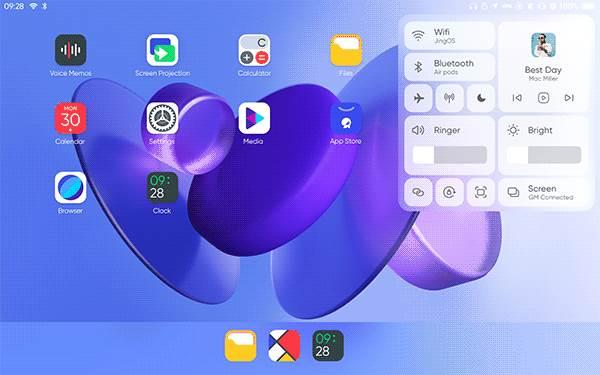 iOS is Apple's operating system used exclusively on iPhones and iPads. Unlike what happens with Android, Apple does not want its operating system to run outside its ecosystem, which means that it is not possible to emulate it in virtual machines or emulators to test it. If you don't have an iPhone or an iPad, you can't use iOS, of course. Luckily, there are projects that allow us to test iOS from the computer, as is the case with iPadian.
iPadian is an iOS simulator developed to run directly on Windows. This program will allow us to test how to work with the Apple operating system, and to know its differences with respect to its rival, Android.
Simulator vs emulator
The first thing that should be clear to us is that iPadian is not an emulator, but a simulator. This means that at no time are we running any line of iOS code, but rather a totally independent program designed to mimic the look and feel of iOS.
Therefore, we will not be able to run iOS apps, or access the App Store or anything. It will simply allow us to know how iOS works on an iPad, its appearance, its menus, icons, effects … if we have never used it before, it is a great option to begin to know in depth the Apple operating system that has managed to stand up to Google with Android.
Of course, we must bear in mind that in performance, even in appearance, it is far from being a real iOS . If you really want to know a little more about this operating system, you should try it on a real iPhone or iPad.
What iPadian offers
The first thing that will come to mind is the possibility of using iOS apps on the computer. And, unfortunately, this is not possible. iPadian has its own application store where we will find a series of apps that we can use. However, these apps are not from iOS, but have been programmed to run on this independent system, web applications.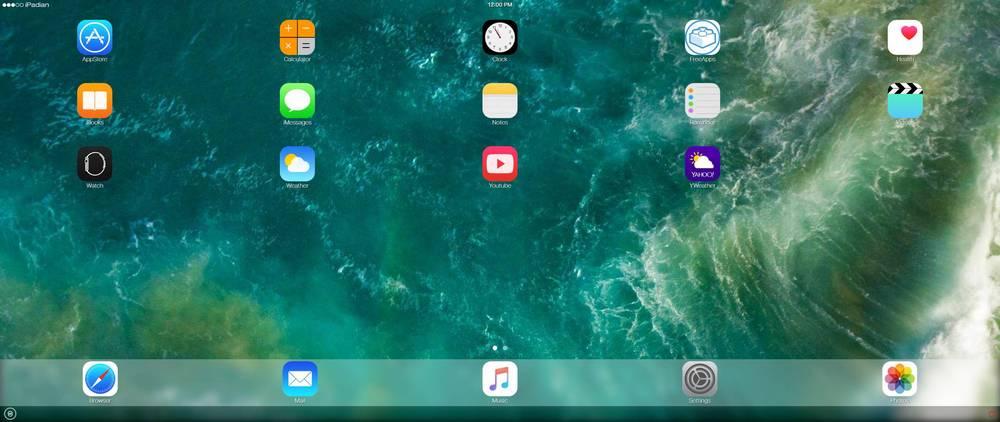 What iPadian offers us, as we have explained, is the possibility of testing the appearance of iOS directly in Windows. When we run it we can see an interface very similar to the SpringBoard of the iPhone and iPad. The icons are very similar to the originals, and the truth is that the effects have also been very elaborated.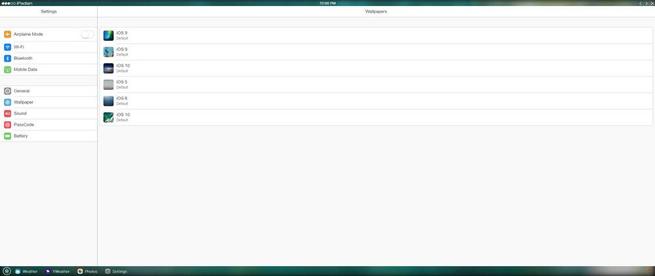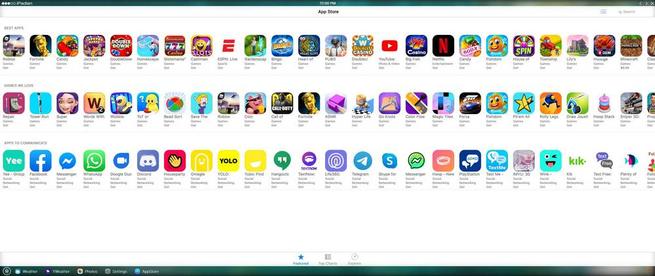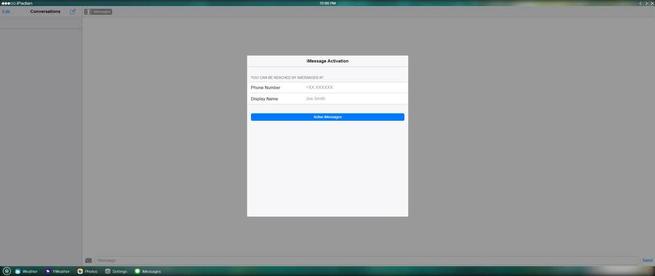 But it offers us little else from there. It is a very poor program, half of the apps do not work and, by far, it offers us the performance or stability of iOS. Aesthetically it may be worth it, but in practice it is very poor.
Download iPadian (Beware!)
iPadian was long ago a free program that allowed us to test the iOS experience. However, today, to simulate the iOS 13 experience, it is a paid program. And not exactly cheap, since to download it we will have to pay 25 dollars, without trial version or any other guarantee.
Furthermore, there are records on the Internet that the iPadian installer hid dangerous malware by downloading it from its official website. Downloading it from other unofficial websites appears to be safe.
If you are still interested, the latest version can be downloaded from the following link .
Minimum requirements to use iPadian
Being a simulator, and not an emulator, the requirements to be able to use this program are not high at all. All we will need is a Windows XP SP3 operating system, or higher, along with a 90 MHz processor and 16 MB of RAM. Or at least that is the information that appears in its official installer.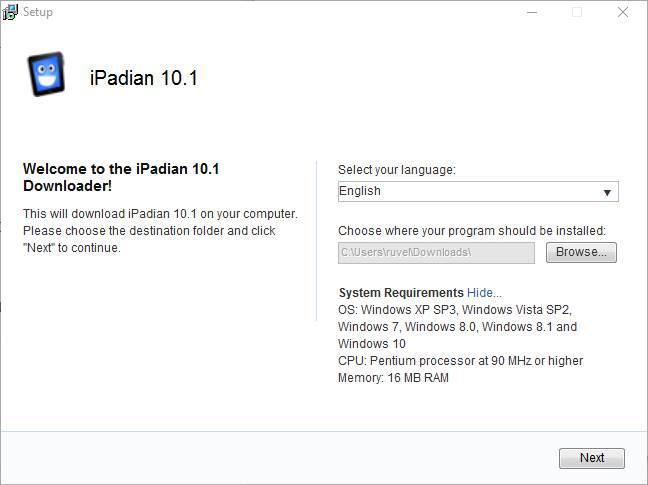 Anyway, any computer running Windows 7 or Windows 10 will be able to run iPadian without any problem. Another thing is that, as we have explained, it is worth paying for software that is literally useless.
The only iOS emulator that works
Unfortunately, Apple does not have an iOS emulator as Google offers with Android. Therefore, it is very difficult to test this operating system outside of an iPhone or an iPad. However, all is not lost.
There is a project, called Heilei, that allows us to emulate iOS in a virtual machine on our computer. It is an experimental project, unstable and very complicated to start up, but it offers the possibility of testing a real iOS, and of running any Apple app, directly on our PC.
If you need to try iOS, Heilei can be your lifesaver. In addition, this program is completely free, so, unlike what happens with iPadian, we will not have to pay to have a contact with Apple's operating system.
JingOS, the iOS for PC
As we have said, iPadian leaves a lot to be desired. However, there is a very new alternative that will allow us to obtain an experience very similar to the one we can obtain on an iPad on our PC: JingOS.
JingOS is a Linux distribution, based on Ubuntu, designed to almost perfectly mimic the appearance of iOS. It currently has a KDE desktop modified with Plasma Mobile, although in the future it will have its own desktop, JDE ( Jing Desktop Environment ).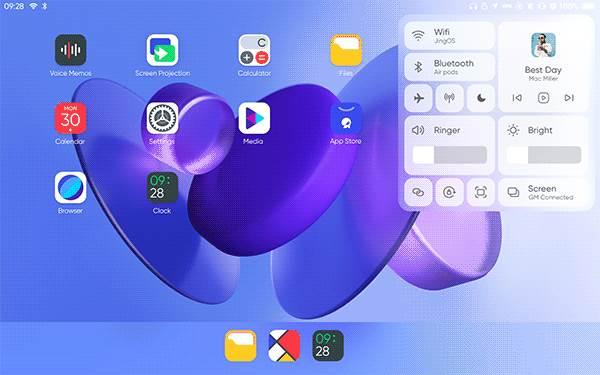 An option, much better in every way, to iPadian. Of course, the programs that we can load in this distro are Linux programs, not iOS or iPadOS apps.