software
Do you want to change file explorer? Try these alternatives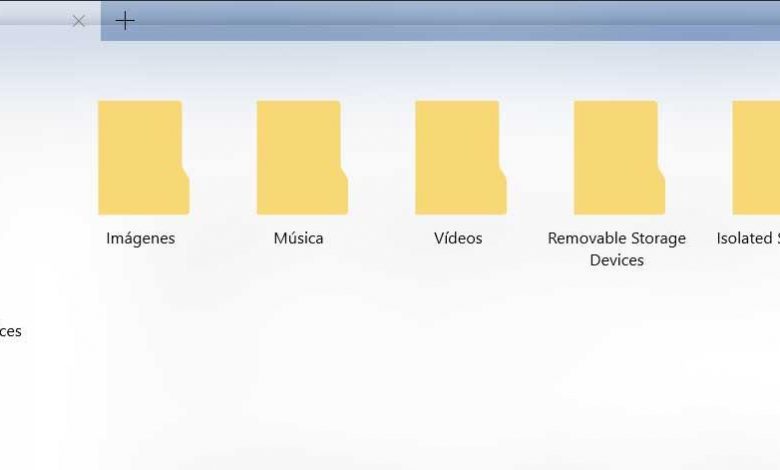 Microsoft's software, Windows 10, is an operating system that is packed with functions, features, and out-of-the-box implemented applications. How could it be otherwise, these help us to work in the best way with this complete system, in addition to increasing its functionality, as with the File Explorer.
In fact, there are several elements that have managed to withstand the passage of time and Windows versions, while many others have fallen by the wayside. But as we say, some of these functions that almost started with the first versions of Windows, continue today. This is precisely the case in which we are going to focus on these lines, which is none other than the File Explorer .
Windows File Explorer, the rival to beat
As I'm sure all of you know, this is a useful application that we have found on Windows systems for years and that has stood the test of time. It is true that to a large extent it has evolved and improved, but not too much. In fact in recent times and with a software of the power of Windows 10, many consider that this element should undergo a major change. We know that Microsoft is actually working on it, in a new File Explorer, but in the meantime, we either use the integrated one, or we opt for a third-party solution.
This is an application that we use, among other things, to navigate between our disk drives, as well as to copy, delete or move folders and files . There are several additional functions that the Explorer brings with it, but there are users who ask for much more. That is why over time, many of them choose to use third-party solutions in this regard, since we have many to choose from.
Alternative desktop solutions to File Explorer
As we tell you, there are several alternative proposals to Windows 10 Explorer that we can use, so below we will show you some. These can be downloaded and installed in the operating system to act as Explorer, but with other additional functions.
Explorer ++, the most used of all alternatives to Windows Explorer
This is the case of Explorer ++, one of the best known proposals of this type for a long time. This is one of the most popular alternative to Explorer apps that has improved over the years. This is a free application that you can download from here and that draws attention due to the enormous functionality that it presents. Similarly, we must emphasize that it is a portable application, so we can run it on any computer or carry it on a USB memory .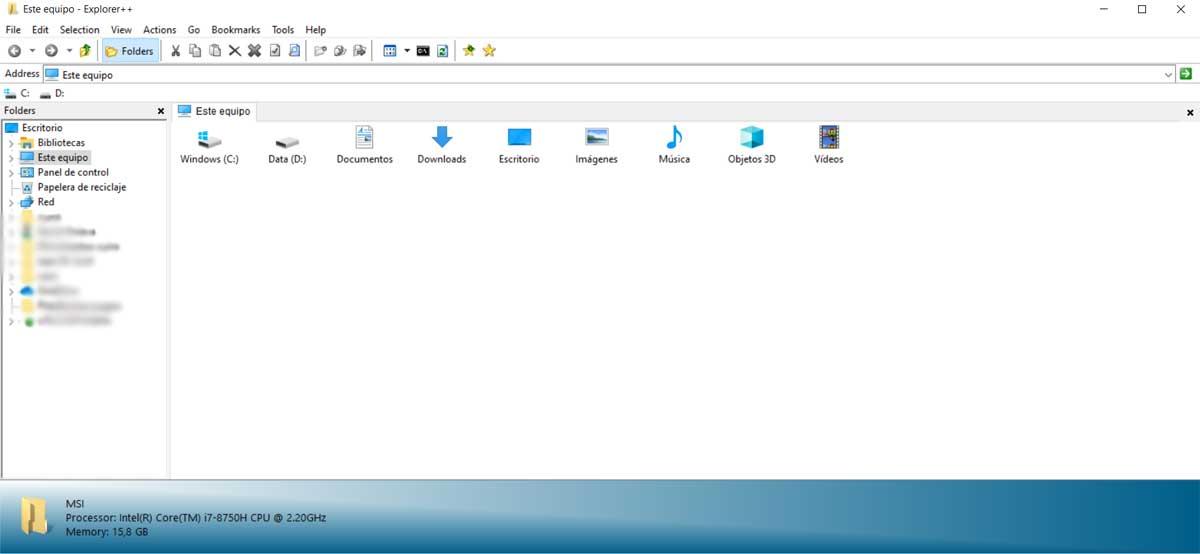 It is worth emphasizing that one of its most striking features is that it allows us to work with tabs, in addition to showing a fairly clean and intuitive interface. Thus, we can move or copy folders and files between the open tabs, combine files, or delete them safely.
WizFile, brings more functionality than the original Explorer
This is another alternative to the Windows 10 File Explorer, which we can download from this link, either in an installable or portable version. To say that here we will find a good amount of additional functions that we do not see in the original Explorer. In addition to moving and copying files and folders, it has its own content search function . Thus, for all this it has several filters to make it even more effective. It offers us a fairly simple user interface and can deal with all the disk drives that we have on the PC .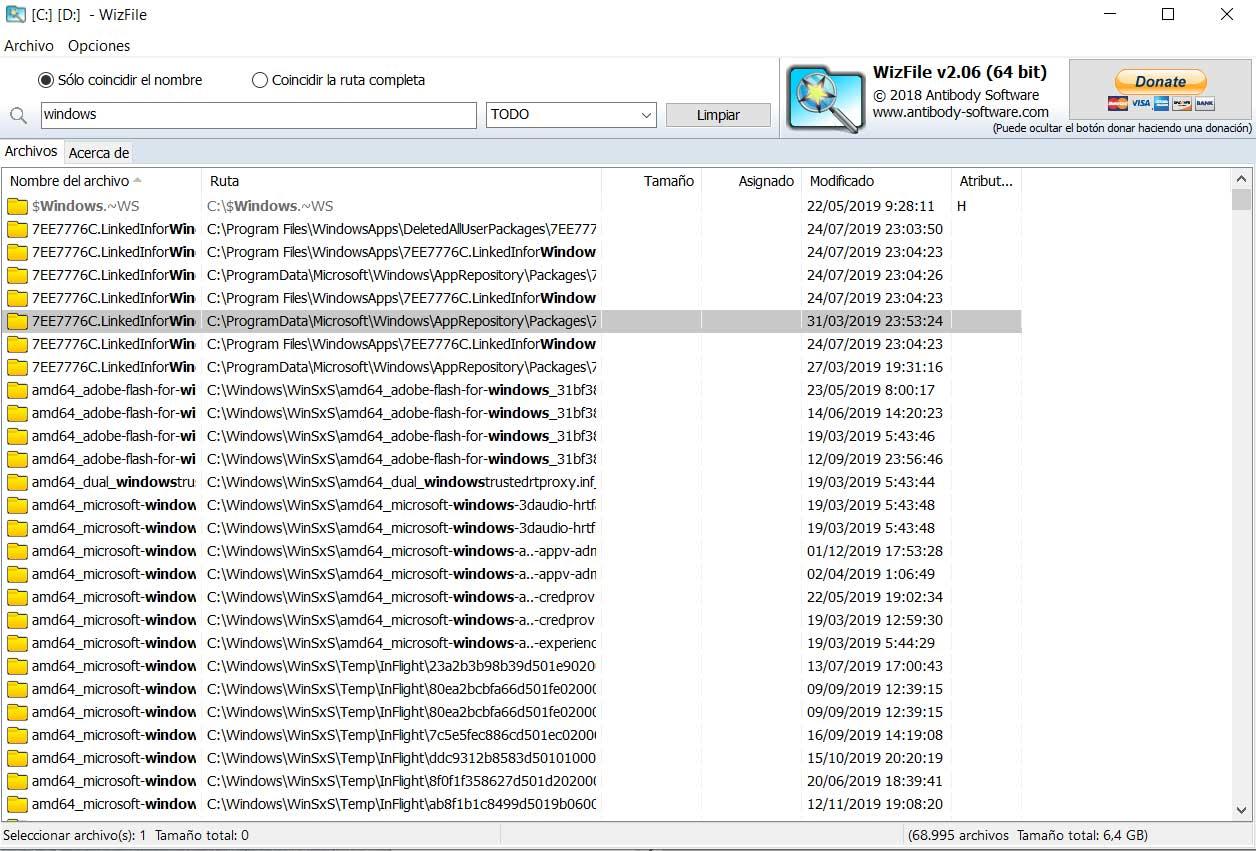 MultiCommander, stands out for its friendly user interface
This is another application similar to those mentioned above that also offers us an installable version, as well as a portable one, all from here .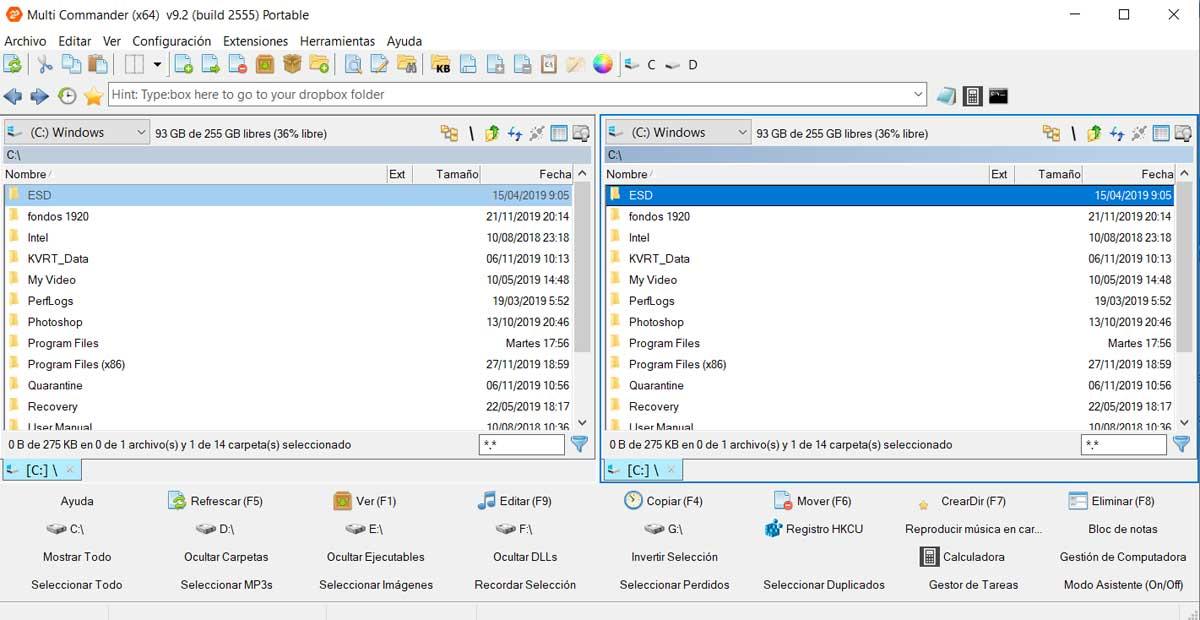 It is important to note that here we will have a user interface based on tabs, elements that are highly requested in these environments. To say that at the same time we find a good number of direct access buttons to other functions. At the same time, the program offers us various functionalities such as being able to rename several files simultaneously. We can also access the Windows registry directly from here, among other things.
Cubic Explorer, portable file explorer
As usual in this type of proposal, mainly for its ease of use, Cubic Explorer also has a portable version . This, in addition to the installable, can be downloaded from this link . Say that it offers us a very intuitive user interface divided into several adjustable sections. In this way we can take advantage of its functions for working with files and folders.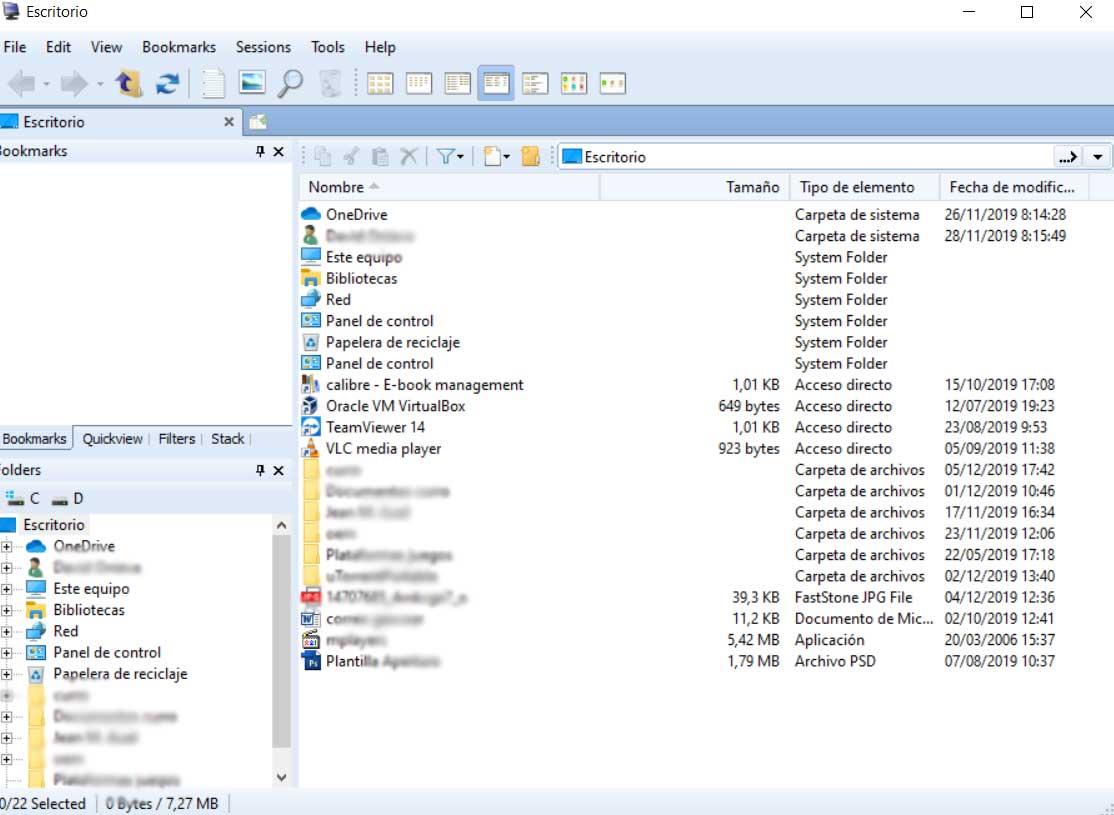 Total Commander, one of the most popular options
Another such alternative that has also been with us for a long time is Total Commander . This is a proposal that was previously known as Windows Commander since in addition to Windows, it also includes support for Linux partitions . Saying that it presents us with an intuitive user interface and additionally it proposes a function to rename files in bulk, in addition to the usual ones in these programs.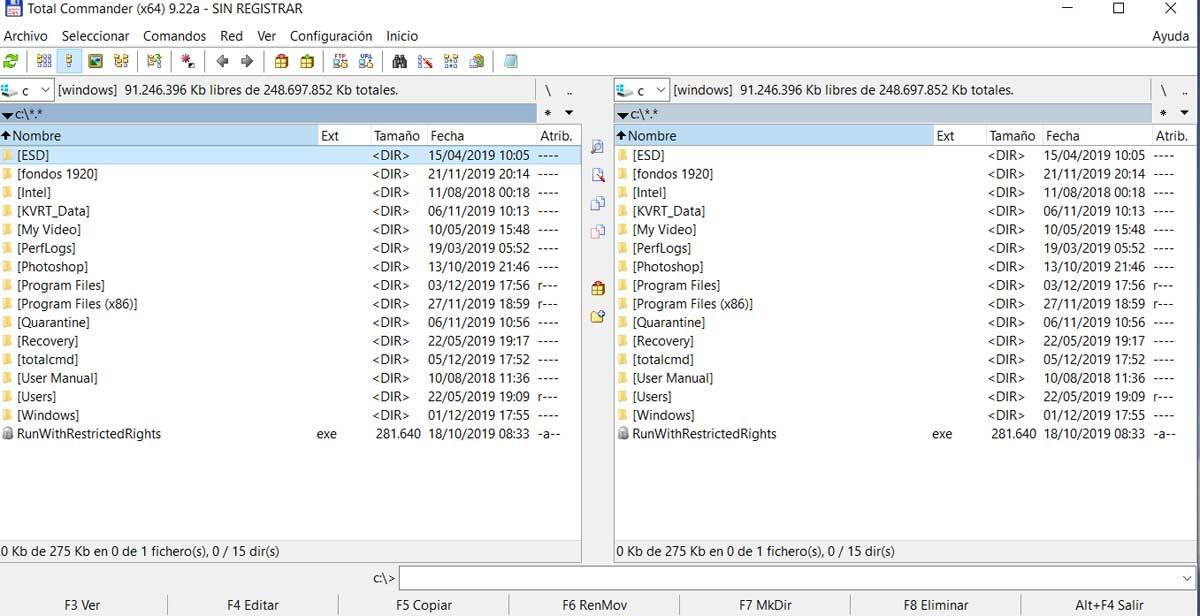 You can download it from this link and finally we will tell you that you can also use its version for Android devices.
Double Commander, wide variety of functions and features
Double Commander is a completely free and open source file explorer inspired by the popular Total Commander. This software has a large number of functions and features that make it difficult for users who try it to switch to another program again.
Among its main features we can highlight, for example, its tab-based interface, column view, internal file viewer, text editor, support for compressed files and many more functions.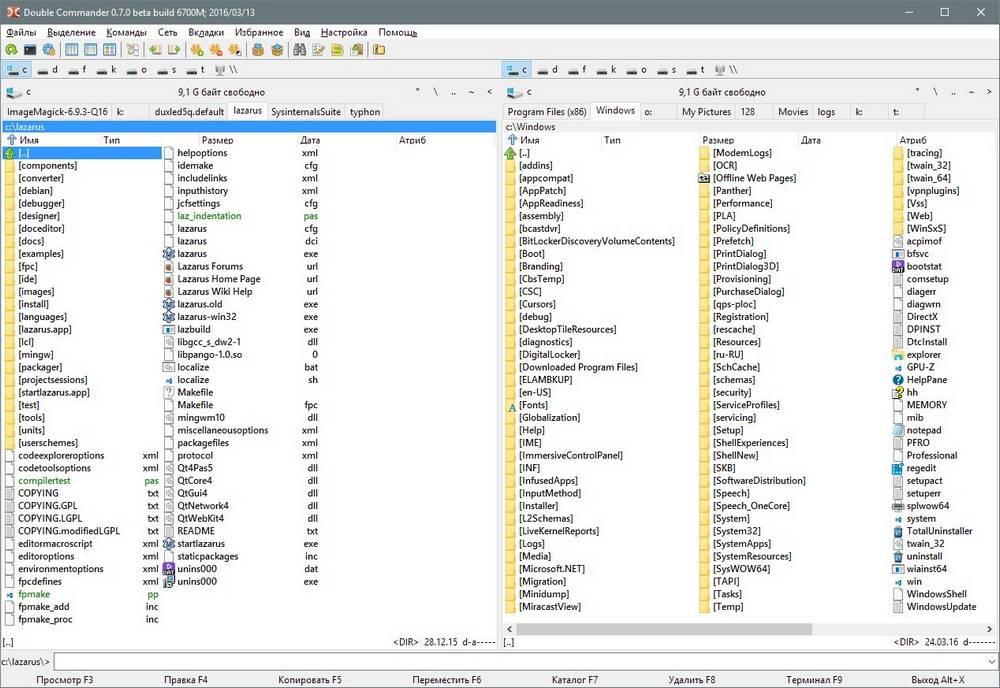 We can download this software for free from their website .
FreeCommander, simple and packed with features
For those users who are looking for a very simple to use alternative, as well as being packed with functions, there is FreeCommander. This is a very professional alternative to the Windows file explorer that has a dual panel view, tabs and full access to all the elements that we have saved throughout the hard drive. It has a large number of plugins that allow us to activate or deactivate additional functions, supports Drag & drop and hides a large number of functions and features that will conquer any user who bets on it.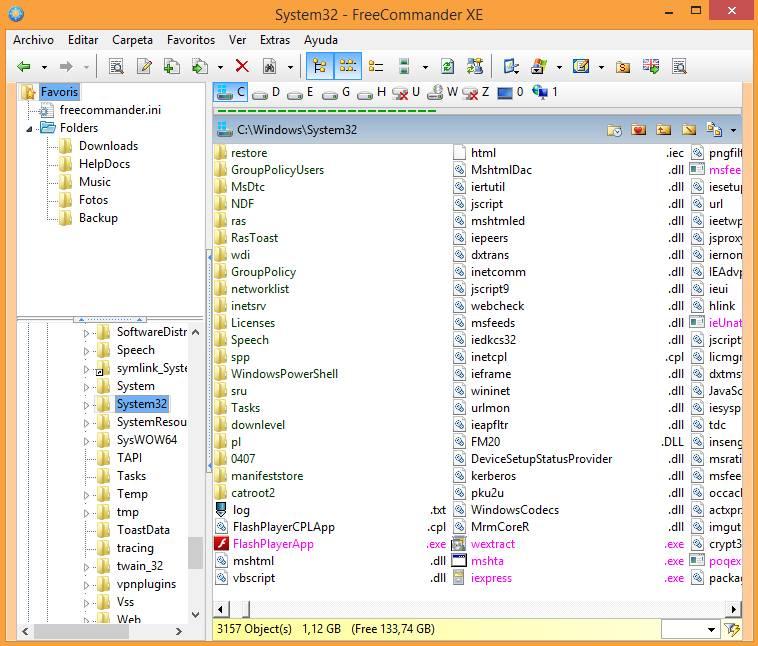 We can download this alternative to the Windows file explorer from this link . The program is free, but if we want the 64-bit version we will have to pay a donation of 29 euros.
FileVoyager, has multiple tabs and panels
Here we find a slightly less known proposal but not for that reason of worse quality. This is an alternative to Windows File Explorer that you can download from this link and that is responsible for trying to optimize the screen space for these tasks. For this, it has multiple tabs and panels so that we can work with several disk locations simultaneously. It also has functions such as preview or batch renaming.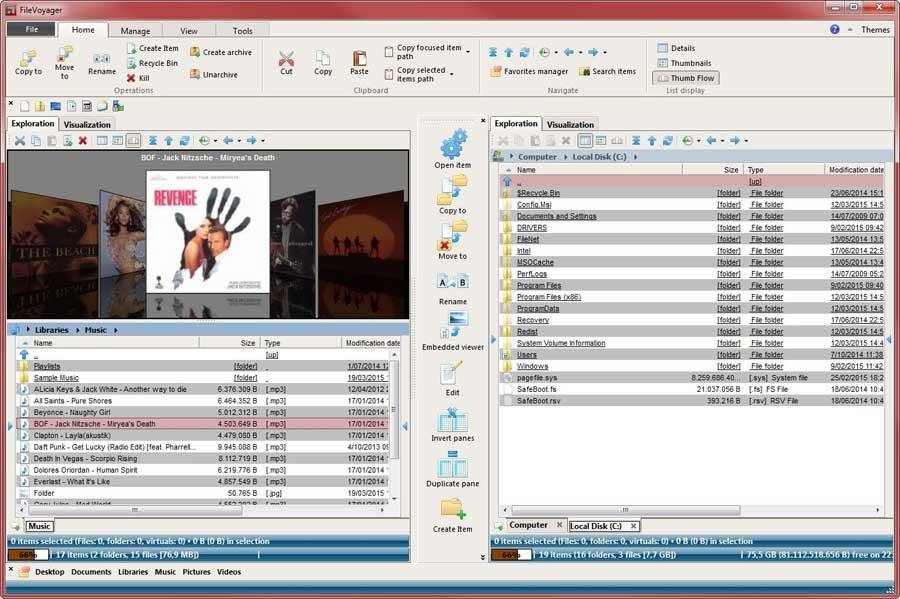 Tablacus Explorer, allows you to view the content of different units
In this specific case we refer to another interesting proposal of the same type with which you can do it from this link . It is an open source project that has support for working with so that we can see the content of different units or routes at the same time. It also has a highly customizable user interface and additional functions that will be very useful to us.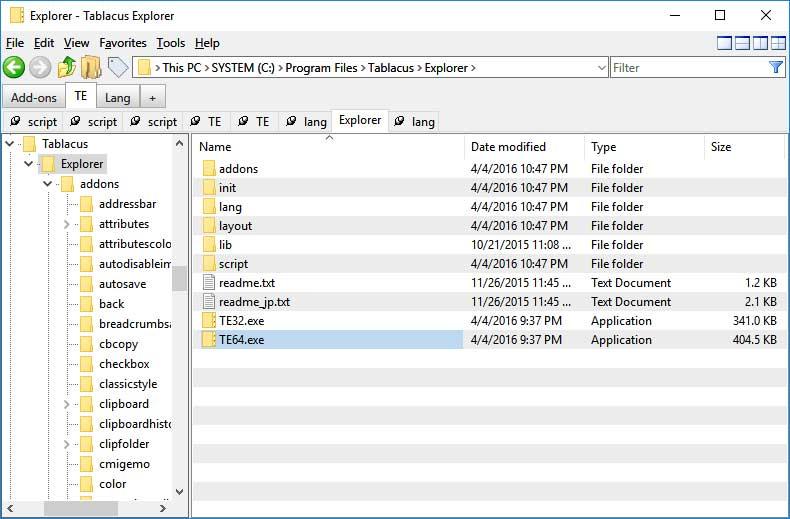 Alternatives to File Explorer in the Microsoft Store
Within the Windows Store we can also find applications as alternatives to File Explorer. They have the advantage of downloading them from a safe environment free of viruses and where we will always have the latest update available.
File Manager, to organize all our folders and files
This is a proposal that allows us to move around our disk drives and, as its name suggests, manage all our folders and files. It makes the most common functions of these programs available to us, such as copying, moving, renaming or deleting these contents. Say that at the same time we will have the ability to drag and drop these elements to speed up the process.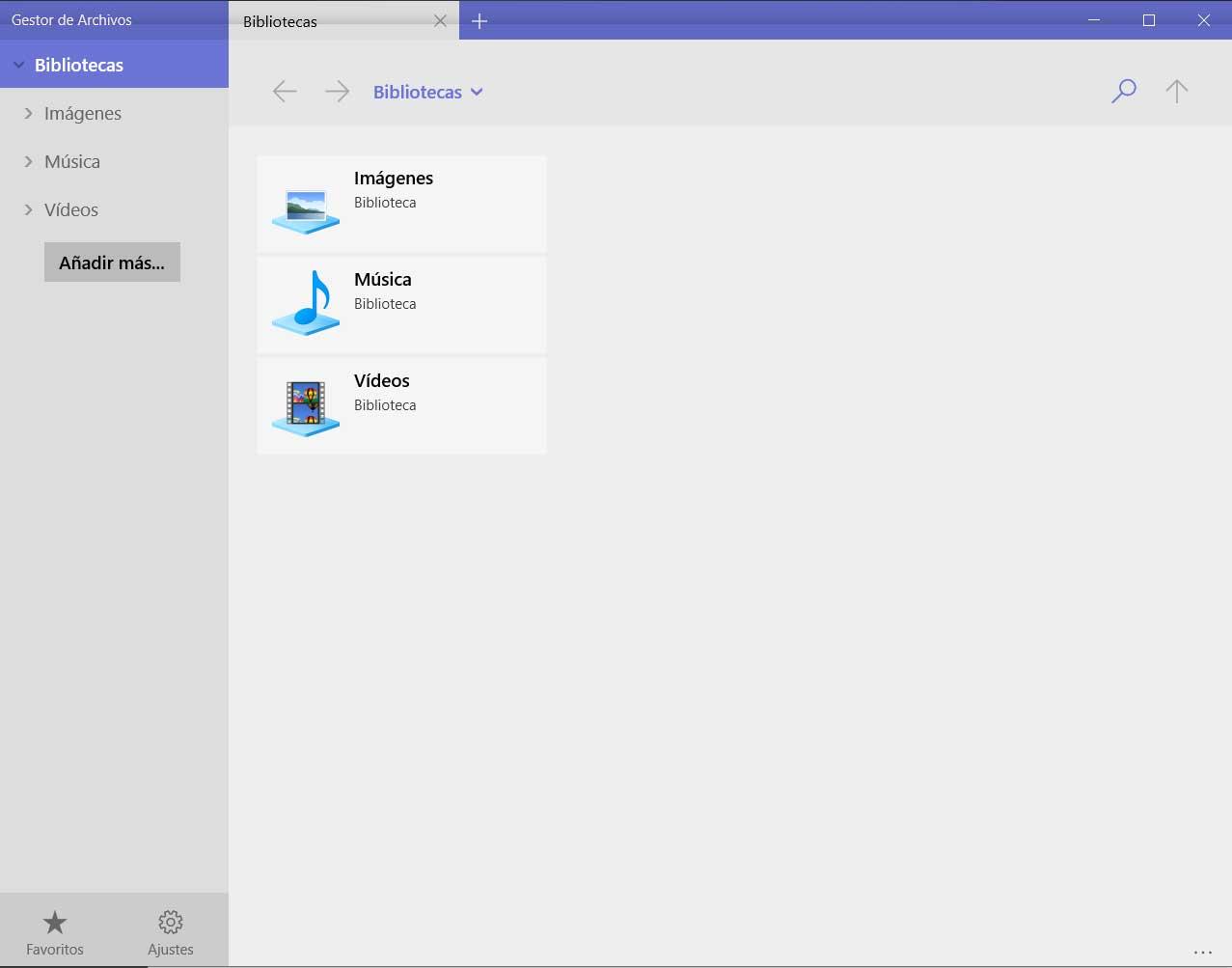 Files Manager for Windows 10, manage files and folders through tabs
Continuing with the alternatives to the File Explorer that we find in the Microsoft Store, we find this proposal. It is actually a UWP software that will allow us to manage our files and folders through tabs. At the same time, it will allow us to work directly with compressed files in the most common formats, or edit documents in TXT or RTF. Say that it also has its own multimedia content viewer .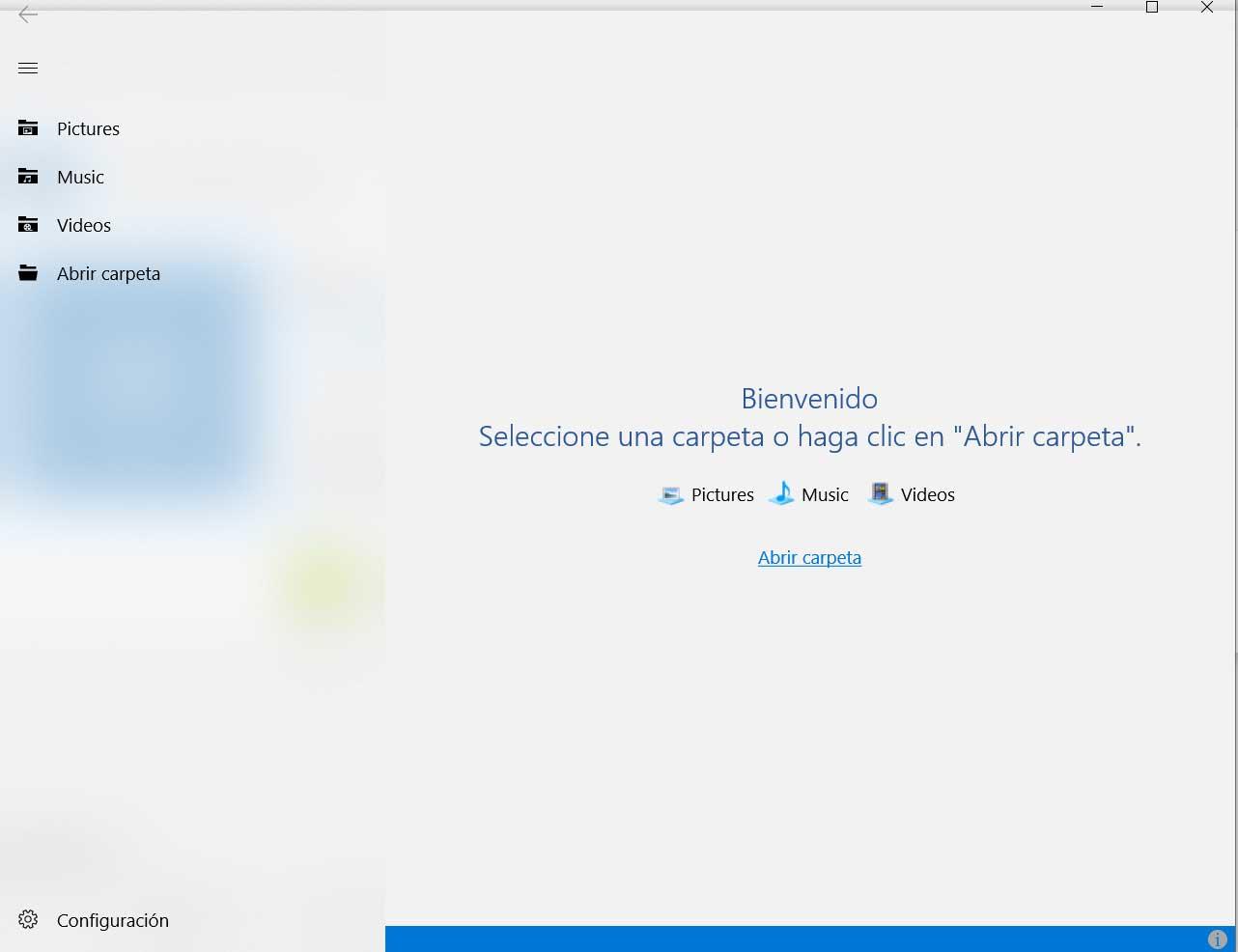 My Files-X Free, allows working with multiple windows
This is another software of this type that acts as a File Explorer but with a design based on Fluent Design. It should be noted that it has most of the functions of the native Windows File Explorer . But to these we can add the ability to work with multiple windows within the app, add quick access items, open folder history, decompress files, or preview photos.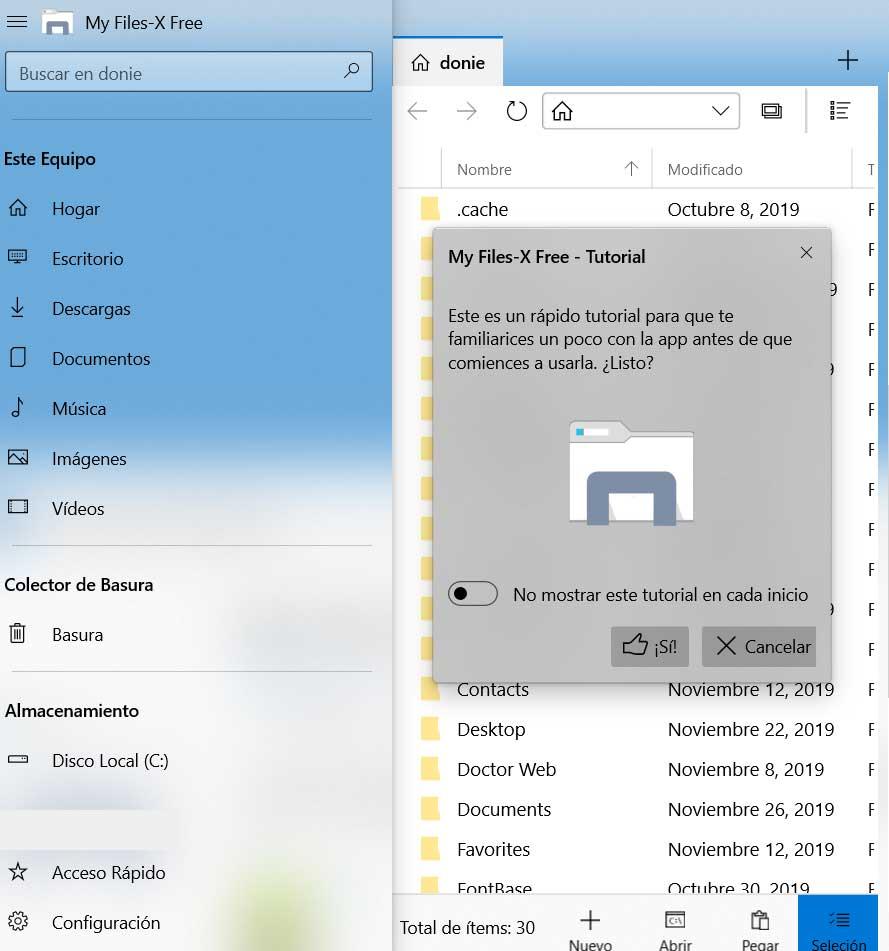 My Files Explorer, allows working by tabs
We continue with this UWP proposal in the form of a Windows 10 File Explorer. It is My Files Explorer, an application that offers us a free trial version, although if we like it, we will have to pay 2.29 euros. Say that it has functionality for working with tabs, in addition to having its own content protection system. How could it be otherwise, it also puts all the usual functions in this type of program in our hands.

RX-Explorer, complete explorer with extra features
It is an application that will allow us to easily manage our file systems. We can perform all kinds of basic operations such as copy, paste, cut, delete, search and filter. It has a powerful user interface as well as customizable, where we can navigate through it intuitively. Other functions that we can highlight in this file explorer are the possibility of compressing Zip and Tag files, as well as Gz decompression. It enables file sharing via Bluetooth and WiFi, transcoding audio and video files, image editing, and cropping and filter functions. How can we verify it has very good options, which serve to justify that we are facing a paid application, although with an affordable cost of 2.49 euros. What's more,