software
Boot windows 10 from usb for free with flashboot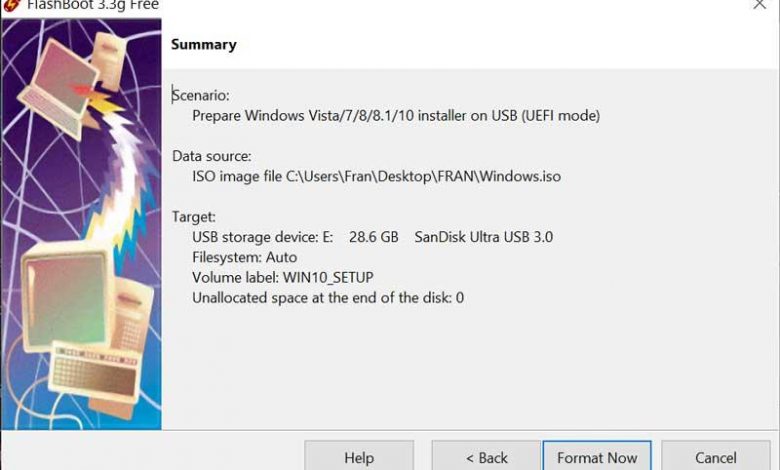 There may be occasions where we need to transfer or clone an operating system with all the components that it integrates. Either because we have changed computers or replaced the SSD disk, what we are looking for is to be able to reinstall Windows with all the programs, configurations, documents, games, etc., that we have installed on the new disk or PC. To be able to carry out this work we can use a program like FlashBoot, about which we are going to talk to you today.
And it is that doing a cloning of our operating system with all its components is not an easy task. It is not enough to copy and paste the files to an external disk and then copy it. For this, it will be necessary to create a Windows boot drive that allows us to install it with all the content that we had previously installed. Basically, it is about cloning all our equipment in a pendrive for its later installation.
FlashBoot is a program that allows us to create bootable USB drives with Windows settings (7, 8 and 10), and may or may not include all our applications and data on an external storage device such as a hard drive or a pendrive. With this we can transfer all the content to another computer, even if it has different hardware.
This software supports driver integration by incorporating a large number of pre-installed drivers. That is why this program can also serve as a backup copy of our operating system in case of any mishap with a virus, loss of the computer, failure of the hard disk or Windows Update. We can have except a backup of our entire team.
Set up a Windows boot system with or without drivers
Once we run the application, an assistant appears immediately that welcomes us, being in charge of guiding us through the entire process. All content is in English, although it should not be an impediment to interpreting the entire process correctly. Click on «Next» to access the next screen.
On the next screen we find its main menu where we will have four available options:
OS installer -> USB : this function allows us to install the operating system on the internal HDD / SSD of the computer from a USB device instead of the DVD.
Full OS -> USB : allows us to boot the USB device with all the functions of the operating system on another HDD / SSD.
USB imaging and duplication : with this function it allows us to save an image file to the USB memory and restore the operating system from an image.
Format as non-bootable : format and clean as non-bootable.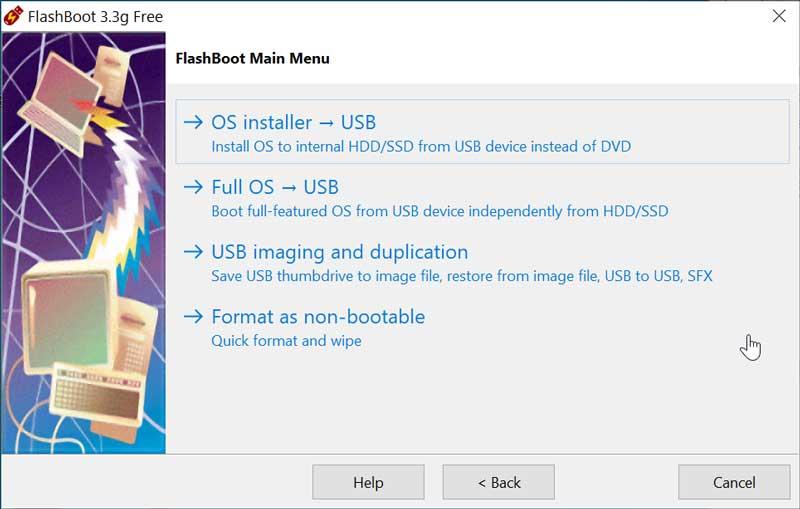 Create a Windows USB boot system
To create a USB boot system for Windows we will choose the first option. We go to the next screen where we must configure its different options. When selecting "OS installer -> USB", we see the features that we have available depending on whether we have the free version or the Pro version. In the free version it gives us the option to install Windows Vista / 7/8 / 8.1 / 10 both for BIOS-based computers as well as UEFI-based computers. At the bottom it will inform us if our computer is based on BIOS or UEFI in case it helps us when making the choice.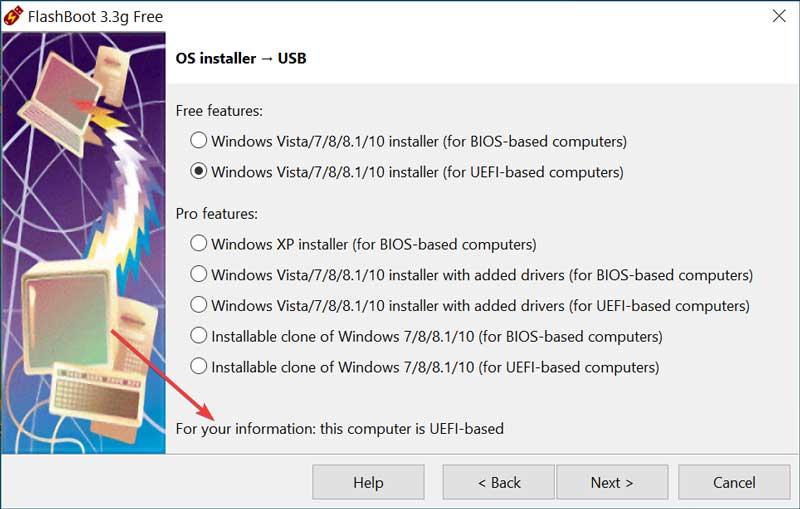 We go to the next screen where we must specify the ISO or ESD file of the operating system or from the CD or DVD where it is located. We just have to click on the button with the three ellipsis and select the path where the file is located. Finally, click on Next to move on to the screen.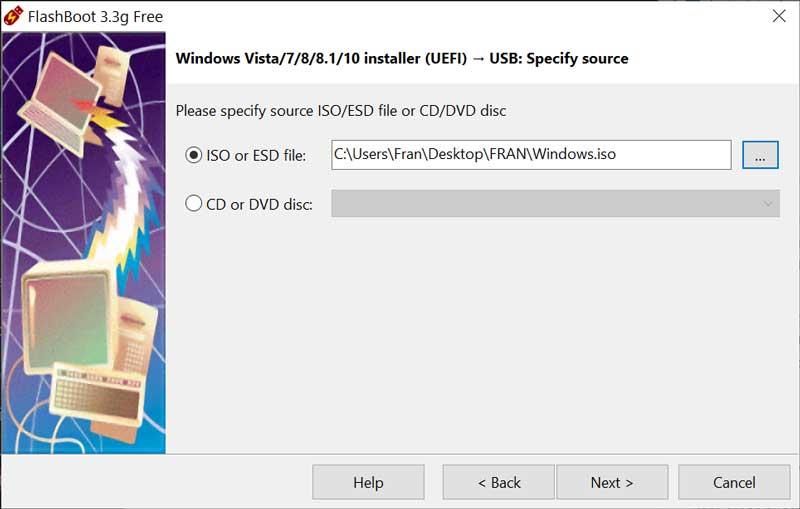 In the next screen we will only have to display the list to select the USB device where we are going to make the copy of the operating system and click on Next to go to the screen.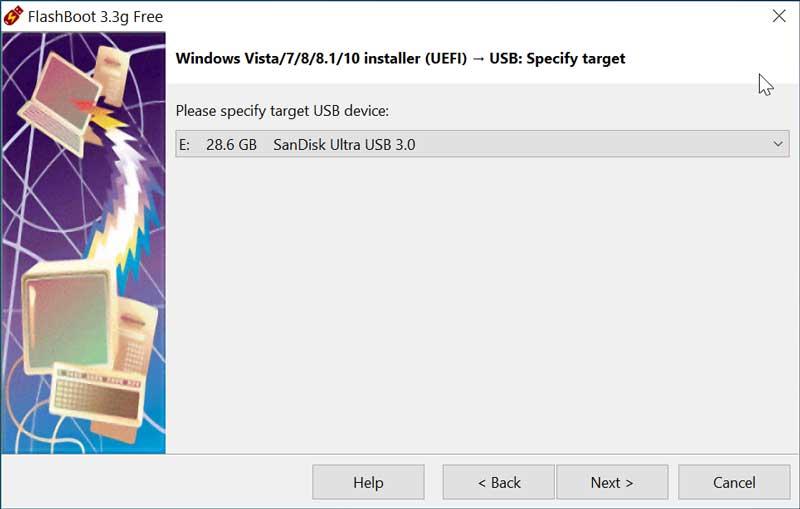 Next, we see the options of the format where we must assign and a volume label . We can also activate the advanced options box where we can enter the unallocated space at the end of the disk. Click on Next again to continue.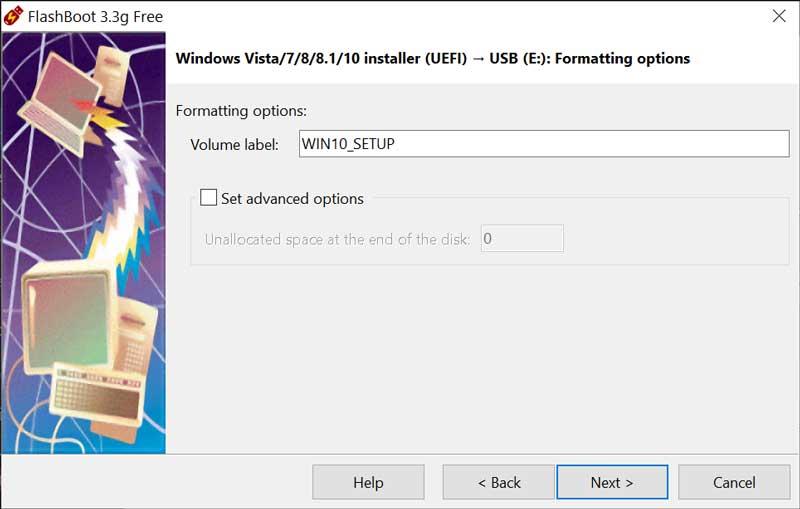 On the last screen a summary appears with all the information that we have been adding throughout the previous screens so that we can verify that everything is correct and click on "Format Now" to format the unit and begin the process.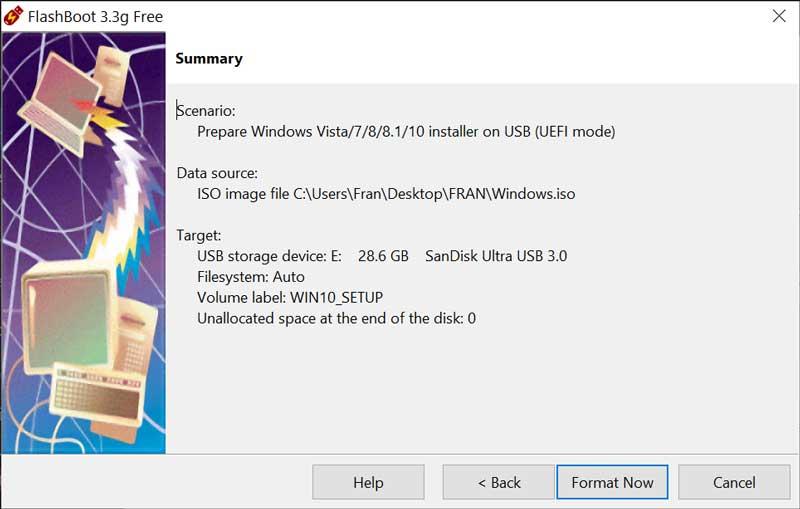 Download FlashBoot for free
To create our own Windows bootable pendrives, we can download FlashBoot for free from its website . It is compatible with Windows 7, 8x and 10 in their 32-bit and 64-bit versions. The installation process is very simple and is done from your assistant, without it trying to sneak in any additional unwanted software. In addition to the free version, it has a Pro version, paid, with additional functions.
Differences between the Free and Pro versions
When using FlashBoot, we can choose its free version, or opt for a paid version aimed at more advanced users who need more than just clone their operating system.
FlashBoot Free : with the free version we can prepare a USB drive for the installation of Windows 7, 8, 8.1 and 10 on an internal hard drive or SSD with all its functions. Allows you to save an image file to the USB memory to later restore it. We can copy the USB memory drive to another USB drive, preserving the startup ability. Also, it allows us to install DOS and UEFI Shell on a USB stick.
FlashBoot Pro : this version has all the features of the Free version, to which other additional ones are added. It allows us to create an installable clone of Windows 7, 8, 8.1 and 10 with optional driver integration. It also allows you to create a bootable clone of Windows 10 or Windows 81 on a USB stick that boots independently of the main operating system on HDD or SSD. Lets you prepare a USB drive for Windows XP installation. In addition, it allows you to install a mini version of Windows XP (BartPE) on the USB memory that will start independently of the main operating system. Its price is $ 29.95 with a single payment.
For a home user, the free version should be more than enough to perform its main function a bootable USB drive of our operating system. Only in the case that we are going to use the additional options of the Pro version may it be worth paying for it.
Alternatives to FlashBoot
If we are looking for a program that allows us to clone our operating system on a USB memory, we suggest some alternatives to FlashBoot:
Ventoy
It is a lightweight and portable software that allows us to convert any USB drive into a multiboot system, as it has compatibility with 475 operating systems, including Windows 7, 8, 8.1 and 10, as well as the most popular Linux distributions. Ventoy is a free and open source program that we can download from this link .
Yumi
This program allows us to create boot disks for different operating systems. It allows you to include both Windows and Linux bootable ISO files. In addition, we can include diagnostic booting or disk cloning. It is a simple tool to use so it is suitable for all types of users. We can download it for free from here.