software
Avoid errors when writing showing notices by pressing block mayus with 7caps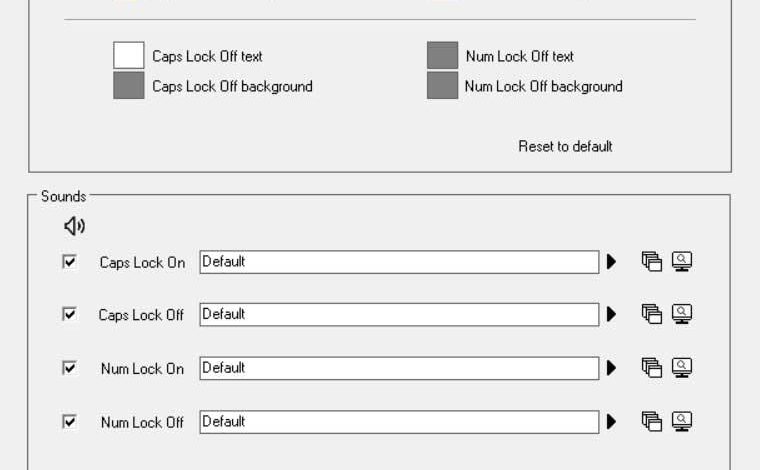 Much of the work that we carry out with current PCs in Windows 10, we do it thanks to an element as important as the keyboard. Whether on laptop or desktop computers, this is an extremely important component. Something that can be especially annoying is accidentally activating the Caps Lock or Num Lock keys. To help us notify you when they are active we can use a program like 7Caps.
That is why the fact of being able to work with the keyboard and handle it in the best way, can help us to be more productive . In fact there are several third-party applications that help us at this time to get the most out of our keyboard in Windows 10. This is the case that we are going to talk about in these same lines. Specifically, we are going to refer to the software called 7Caps.
Actually it is a program that shows a series of indicators on the screen that allow us to know if the caps lock and the numeric lock are activated. As you already know, this is something that as a general rule we activate or deactivate from the keyboard, but sometimes we do not know its current state. This is because not all current keyboards have an indicator LED for Caps Lock or numbers.
Errors caused by the Caps Lock and Numeric key
Therefore, when writing, this is something that can lead to errors and confusion, especially if we have to write quickly. In addition, this is something that is especially useful for those who use the numeric keyboard a lot , for example to enter phone numbers or work in Excel . And there are many users who currently write without looking at the screen for a certain period of time, especially those who are not specialists in typing.
Therefore, if for whatever reason the Caps Lock or the Numeric Keypad is not in the desired state, it can be a bummer. For example when writing a text quickly, we may realize, after a while, that we are constantly doing it in capital letters. Another common error in this same sense occurs when, as we told you before, instead of text we are entering numerical values ​​in programs like Excel, when in reality we are not typing anything.
And what to say in the event that one of these keys that we are talking about, such as the caps lock, is active when entering access credentials. It must be taken into account that many times the characters of the password are not seen, so this can create a lot of confusion when thinking that we are writing the password correctly, without being able to access the platform .
Know the status of the caps lock and numbers on your keyboard
Thus, if we install the 7Caps program, we will have a program that shows indicators on the screen to see if these functionalities are active or not. As it has surely happened to you on more than one occasion, sometimes we accidentally press these buttons that activate and deactivate the numeric keys or capital letters. This is something that on certain occasions can be quite annoying.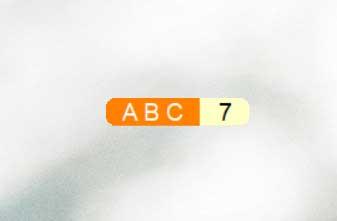 In the event that we are looking for something without too many complications and free, this program is a good alternative. In this way we can download and install it so that a new rectangular widget appears on the screen. This, in principle, shows the letters abc on the left, and the number 7 on the right. When we have capital letters active , they appear large and in orange, otherwise, in gray.
Something similar happens with the numbers section, since when it is deactivated, the aforementioned number 7 simply disappears. As it is easy to think, this will help us to know first-hand and visually, if these two keys are active or not.
Customize 7Caps to increase its usefulness
It is also important to know that we can move this 7Caps widget around the screen and place it wherever we want. In the same way, say that it can remain in view at all times, that is, even above other windows so that we can always see it. This means that if we want to monitor it when we are with the web browser or in Word, there will be no problem.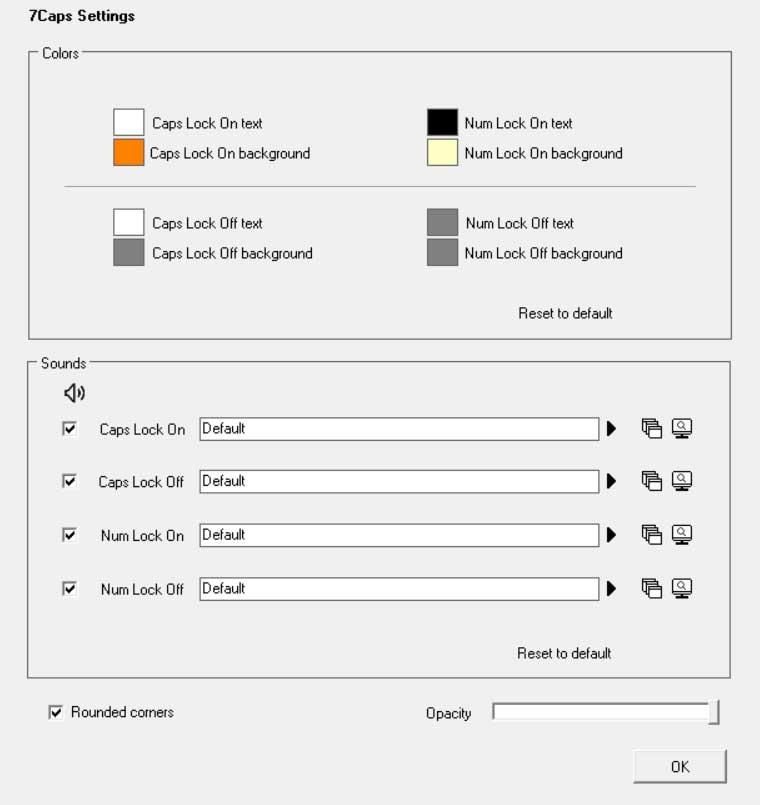 Of course, we also have some customization options for the small interface, for which we only have to click twice on the widget. In the new window that will appear then, we will have the possibility to customize the color of the text and the background of the program window. We can also disable the rounded corners, the opacity of the widget, or make sounds play when changing the state of these two keys. the opacity7Caps popup window can be altered, in case we find it too flashy or distracting. But if we reduce the opacity too much, it is possible that it becomes too dim, as to correctly notice the change of state, so you have to try until you find a middle point.
Download 7Caps
7Caps is a free tool that we can download from its website, and it is compatible with the Windows operating system. It is a very light program that, once installed, only occupies 1.49 MB . Once executed, it remains in the background in the system bar with little use of its resources, so it can be used without problems, even on old and not very powerful computers. Its installation is also very fast and its assistant will guide us through the whole process, without at any time trying to get us to install additional unwanted third-party software. It is also free of viruses and malware.
Other alternatives similar to 7Caps
If we are looking for a tool that helps us write better by showing us at all times if the Caps Lock or that helps us control the state of the keyboard at all times, we can choose one of the following alternatives:
CapsLock Indicator
But at the same time we will tell you that, at this point, this is not the only program of this type that we can use. An example is the proposal called CapsLock Indicator. This is a software that, as its name gives us a glimpse, shows us at all times the status of the numeric lock key. But that's not all, but from the same user interface, we can see the state at that moment of the Caps Lock and the Scroll Lock key.
As you can imagine, all this will be very helpful when it comes to lightening our daily work with the computer keyboard, something that you can download from their website .
Keyboard LEDs
And to finish we are going to mention another application of the same type that will help us control the status of the PC keyboard. Specifically, we refer to Keyboard LEDs, an application of these characteristics that shows us an indicator of the three lock keys mentioned above. We can see all this visually on the screen and it works with all versions of Windows, even XP. You can do with the program from this link .