safety
Remove any virus or malware from your pc with trojan remover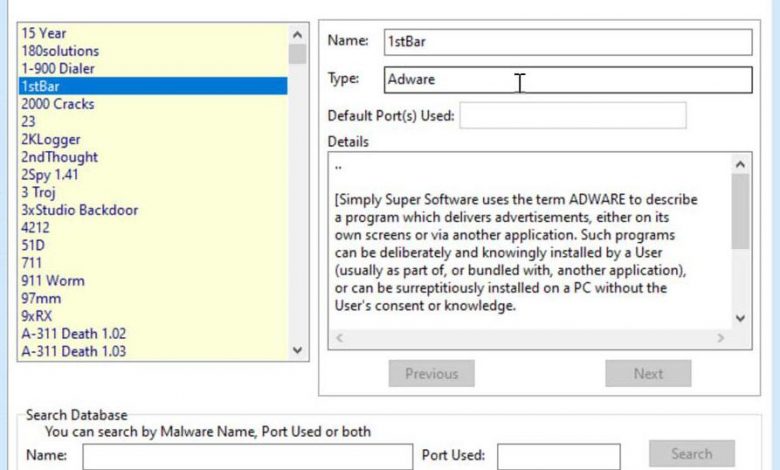 One of the main drawbacks of being always connected to the Internet is that we expose ourselves to being attacked by different types of viruses and malware, which are becoming more and more sophisticated. In the event that we have been infected by a Trojan, it is important to take the necessary measures to be able to eliminate it as quickly as possible. The problem is that common virus detection software is not always able to stop a worm or Trojan infection. To do this, we can use a program like Trojan Remover, which we are going to talk about.
Trojan Remover is a program developed to help us eliminate all types of malware such as worms, Trojans, adware, spyware, etc. It has an extensive database capable of covering all kinds of malicious software capable of attacking our system. And it is that antivirus are not always capable of effectively detecting or eliminating malware, so this software serves as an ideal complement to our antivirus.
This powerful application is responsible for analyzing all the files loaded at startup in search of adware and Trojans that have had access to our computer. Later it is in charge of verifying if Windows loads files and services that are hidden by Rootkit techniques and it warns us in case it finds any. The program also removes additional system modifications that may have been carried out by any malicious software that has bypassed the security layers of our antivirus.
In the event that Trojan Remover finds a Trojan, worm or malware, it will show us an alert screen. It will show us the location and name of the file. In the same way, it will offer us the possibility of eliminating the reference of the program from the system files and it allows us to change the name of the file to, in this way, stop its activation.
Clean the PC from any threats with Trojan Remover
Once we start the program, a small window appears with its main menu, with a simple and perhaps somewhat old-fashioned interface that is completely in English . At the top we find a toolbar that gives us access to the main utilities of this program. From left to right we find the icons of:
Exit Trojan Remover.
Examine the active malware, the one that is running.
Exclude files from scanning.
See the log of the analysis.
Malware reference database.
Help index.
To update.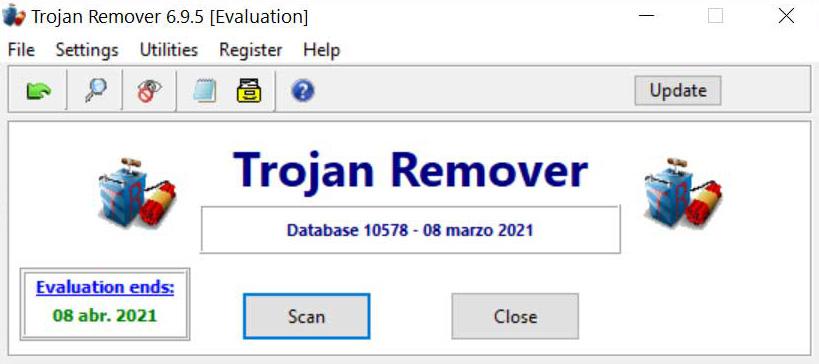 System scan
Once we have seen its main functions, we will start by performing an analysis of the active malware . To do this, we will press the «Scan» button, which is associated with this function, which is performed quite quickly. We can also analyze hard drives by pressing the magnifying glass icon.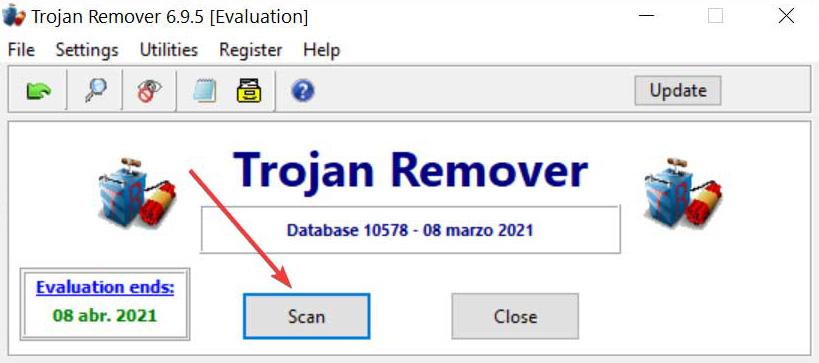 As we can see, in our case the entire analysis process has been carried out in less than 50 seconds. On the screen it informs us that there is no malicious file on the system. We can also see all the elements of the system that have been analyzed with their corresponding green mark that indicates that it is free of any infection.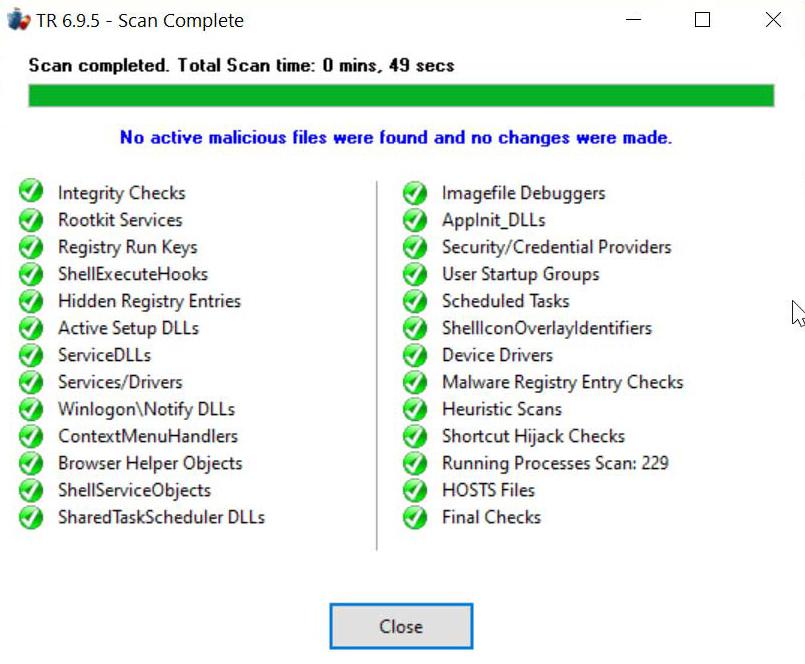 Access to the database
If we want to check first-hand the malware database that Trojan Remover manages, we must press the yellow button in the shape of a file cabinet on the toolbar. If we hover the mouse pointer over it, it says «Malware Reference Database».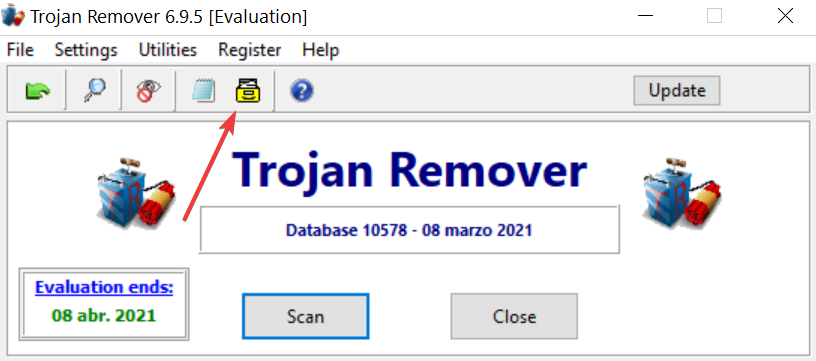 Next, a new window appears where we can check its malware database, with the date of the last update at the top. If we scroll through the column we will check the names of the different malware that Trojam Remover is capable of detecting. When you click on any of them on the right side, everything about your data appears . For example, the type of infection and details about how it affects us if we are infected. At the bottom it also incorporates a search engine, in case we want to search for a specific malware and check if it is found in its database.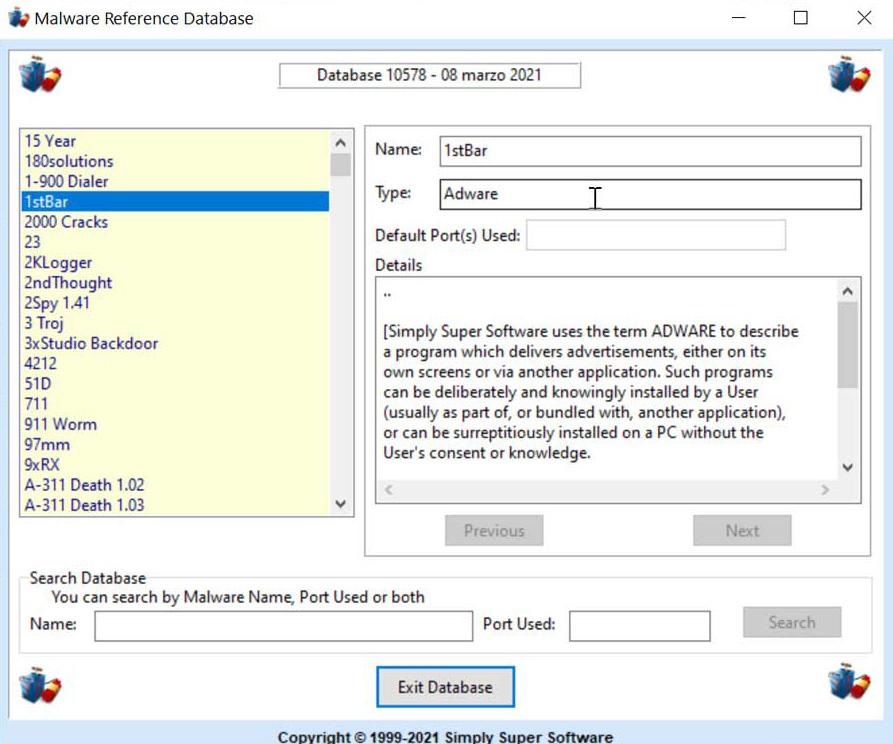 Conclusions
As we can see, the use of Trojan Remover is extremely simple. With the push of a button, it scans your entire system for malware. In the event that you find any, you will notify us immediately for their elimination. This makes the program suitable for all types of users. Its use does not require any complications despite its interface being in English. It also has an accessible database where we can find details about the wide catalog of malware that it is capable of detecting and eliminating, as well as detailed comments on each of them.
Download Trojan Remover
Trojan Remover requires us to purchase its user license in order to use it. In the same way, it is possible to download a free trial version from its website and fully functional with a validity of 30 days, so that we can test it thoroughly and see if it is really worth paying for it. It is compatible with Windows 10 (all versions), Windows 8 / 8.1, Windows 7, Windows Vista and Windows XP. Its last update corresponds to February 2021, so this is a software that has a good update policy from its developers.
In the event that we want to use this program permanently, we will have to pay the registration fee, which is $ 24.95 . This afternoon includes all database updates and future program updates for 1 year from the date of registration. The renewal fee in subsequent years is $ 17.95 for each year . Also, we can install Trojan Remover on up to 4 systems at the same time at no additional charge.
Alternatives to Trojan Remover
If we are concerned that our system may be infected by any type of malware or Trojan, we suggest some alternatives to Trojan Remover to consider.
GridinSoft Anti-Malware
This program is capable of detecting all types of malware capable of attacking our PC. It has a deep system scan mode, makes exhaustive reports of all the results, informing of the registries of the affected system, the type of virus and the path where it is hosted. We can download its 15-day trial version from this link .
Malwarebytes Anti-Ransomware
With this software we can monitor our entire system in search of all kinds of threats in the form of ransomware, being able to eliminate it completely or put the infected files in quarantine. For this, the program has different prevention, detection and response technologies to detect and eliminate any threat. We can download a free trial version from their website.