safety
My Google Gmail account was hacked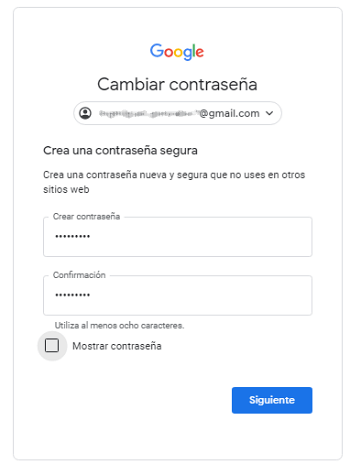 It is terrible that someone has hacked your Google account, since you must have important information and services managed from it. Here we will be looking at the steps to follow to recover your hacked Gmail email and how to recover from the consequences.
If you find that you cannot access your account or see suspicious activity within it, don't panic. For the best chance of recovering your account from the hacked Gmail you must be cool and act fast.
On the other hand, the person who possibly stole your account may be someone close and the violation of the user is not so serious. In any case, you will always want to regain access and full control of your Google account and we are here to help you.
How do I know if my Google account is hacked?
There may be no comprehensive method of knowing if your Google account is hacked. But it is very evident if suddenly you cannot enter your email, if you have not forgotten the password.
There are many possible uses that a hacker could put your Google account, and the most common of them is to send messages on your behalf.
If you see emails in the sent folder that you don't recognize, you must assume that the account is compromised.
If you find any of these or any other abnormal signs, consider the steps mentioned below.
Recover a hacked Gmail account
If you can enter your account:
In most cases, the hacker usually leaves the account credentials unchanged to avoid arousing suspicion. In this situation, what you should do is change your password immediately and take the measures to protect your Google account listed at the end.
If you don't have access to the account:
However, in many cases the hacker can also modify your Google login credentials. Also, they often remove the phone number and alternate email address associated with the account. This can make it very difficult to regain control of the account.
Google will ask you for the exact account creation date, and this information is difficult to remember. Unless you have sent a backup to another email address that you have access to.
In the best case, where the hacker only changed the password, you can notify Google of the hacked account. Then enter the ID or phone number of the compromised account and click Next.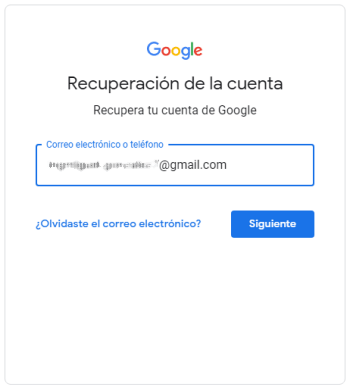 Then enter the last password you remember and click Next. Alternatively you can click the Use another method link to find another way.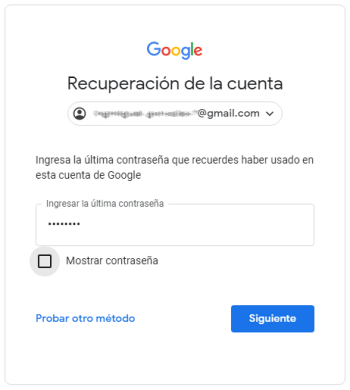 If the password provided is satisfactory, you will be presented with the option of receiving a code to your phone number. Enter the correct cell number and click Submit to receive the code.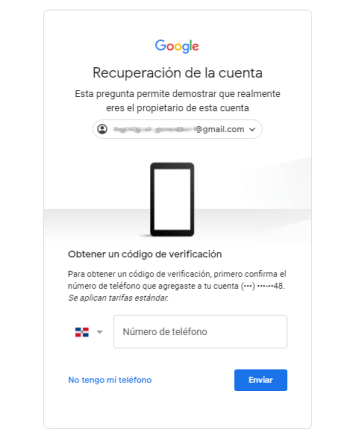 Then enter the code received on your cell phone and click Next.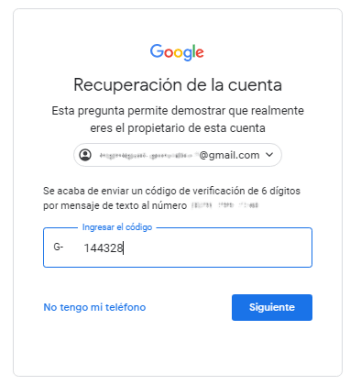 Now it will allow you to reset your password and regain access to your Google account.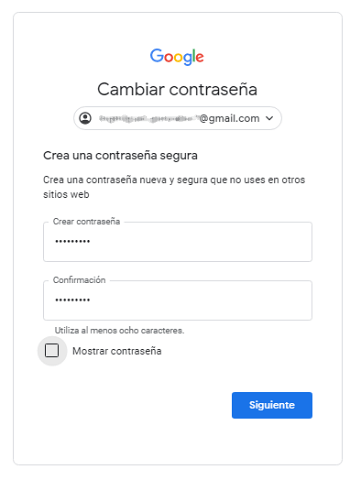 Alternatively, you can click the Try another method link on the second screen. So you could try to use the recovery mail.
You will be asked for the alternate email ID you have registered, and if it matches the records, the new password will be sent to that alternate ID.
If the hacker removed the alternate email ID associated with the account, it will make it more difficult for you to regain control of the account. But you can try to use a third alternative method, if available.
In that case, on the next screens they will ask you some more questions and then they will try to provide you with the login credentials, if you answer satisfactorily.
If you've tried all of the above and still haven't received the new password (after trying two or three times), you can be sure that the alternate email ID has been removed by the hacker.
In this case, go to the Google Help center and state your case clearly to see if they can give you more personalized support.
If your phone information is still on Google, you could be in luck. However, I don't think a hacker deleting alternate email would leave the phone info.
Your last resort is to visit Google's password recovery page and start a wizard that will guide you through different questions to help you recover your credentials.
Keep in mind that it may not be possible to recover the account if the hacker has removed the alternate email and your phone number from your account information.
In this case the only hope is if you could remember the alphanumeric code that you received when you created the account in question.
After recovering your Google account
If you finally manage to regain access to your Google account or had it despite the hack, you should do a few things immediately to take control and protect the account:
Change your Gmail password
You must establish a password or strong key for your account, and that you have not used it and are not using it in other services.
Change your passwords in other services and accounts
If you were using the same password with other accounts, change them as soon as possible so that the hacker cannot gain control over them.
Check the Sent Items folder
You should check if they have contacted someone from your account. If that's the case, contact those people and let them know that your Google account was hacked and that the message was sent by the hacker.
Check your Google account settings
Find out if the hacker has made changes to your account settings. Hackers often set up Gmail email forwarding to another account.
Check if they are using chat.
Make sure the hacker is not using your account's chat feature.
Scan your computer for malware.
One of the possible reasons why your Google account was hacked is the presence of malware on your computer. Use Windows Defender or some other trusted antivirus to scan your computer and remove any type of malware.
Activate 2-Step Verification
2-factor authentication adds an extra layer of security to your Google account. This drastically reduces the chances that your Google email account can be compromised or hacked.