safety
Infected by the false antivirus of segurazo? So you can erase it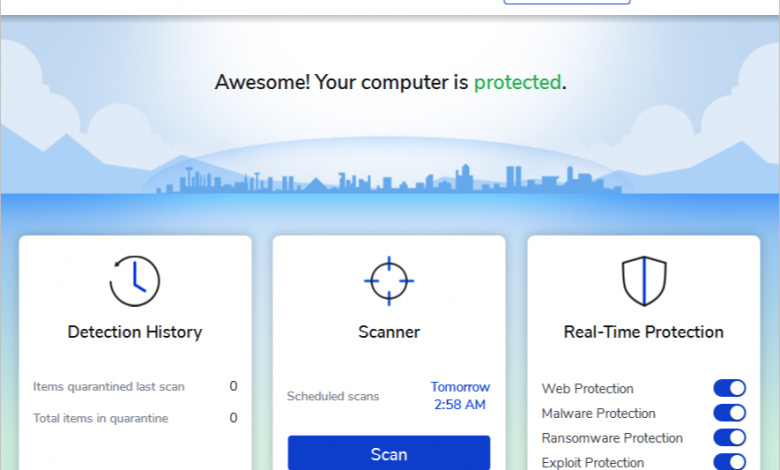 Fake antivirus can appear on our computer at any time, especially if we install unread programs or trust the ads that appear on web pages. These fake antivirus programs usually carry out false scans on the PC, show the user notices that there are many hidden viruses and ask to pay for a license, or install other programs, to clean it. And they are a scam, since they don't. There are many types of fake antivirus on the net, but one of the ones that is causing the most headaches for users is Segurazo.
Fake antivirus are programs that are installed on the computer and pose as antivirus, when in reality they are the opposite. These programs usually come hidden in other programs, or through deception on some websites, and promise to eliminate hundreds, or thousands, of viruses that hide on our PC. They usually ask for money to "repair" the PC, although they can also steal users' personal data.
Precautions when installing some programs in Windows
When we started working on Windows 10, we found some UWP apps pre-installed on the system. But with everything and with this, as a general rule we usually install other alternative third-party solutions that are useful to us. There are more popular than others, although you never know what each user may need on their computer when working on a day-to-day basis. But be that as it may, we can assure you that before installing these external programs, we must take certain precautions to avoid problems such as the Segurazo that we are talking about here.
First of all, we must opt ​​for reliable download websites, if possible use the original developer of the program. In addition, we recommend that you be very attentive to the installation process as such, and to the text messages that will appear. We have the habit of accepting everything in this sense, without reading what appears on the screen. In this way, many times that program installs us, with our consent, other software solutions that we do not want, and that also is not always as well-intentioned as we would like, as is the case.
What is Segurazo AntiVirus
Segurazo AntiVirus is therefore a rogue antivirus, also known as a potentially unwanted program, or PUP. This fake antivirus can reach our PC through a large number of sources, although the most common is that it comes hidden in a program that we have downloaded, or that we have downloaded it by clicking on a malicious banner that has appeared on a website.
When Segurazo AntiVirus is installed on our computer, it begins to show all kinds of pop-up advertising, monitors and redirects our traffic, shows sponsored advertising and makes our browser and computer run slow.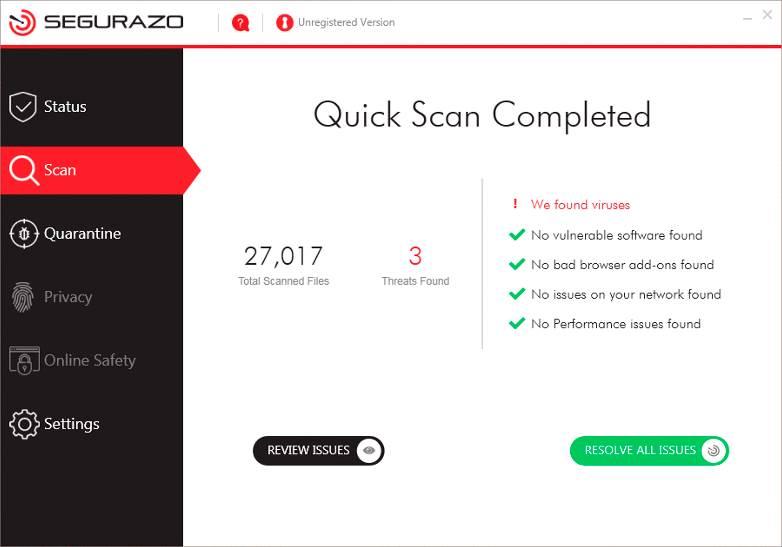 Segurazo Antivirus has its own uninstaller ( SegurazoUninstaller.exe ), just like any other program. However, using it is a mistake as it increases the persistence of this rogue antivirus. Therefore, if you have been infected by this fake antivirus, we recommend that you follow the following steps to end it once and for all.
How to completely remove Segurazo Antivirus from Windows
It is very difficult to eliminate this fake antivirus since its creators have programmed it precisely like this so that users cannot get rid of it easily. However, it is possible to remove it safely, and without too much difficulty, if we require the help of other programs.
If we have this fake antivirus installed, or our computer is experiencing the symptoms that we have indicated above, then what we must do is download and install a good reliable anti-malware that will help us clean our PC. And one of the best for it is Malwarebytes Anti-Malware .
We download this program from the following link and install it on our computer. When we install it for the first time we have the possibility to enable the trial version of the Premium version. We activate it.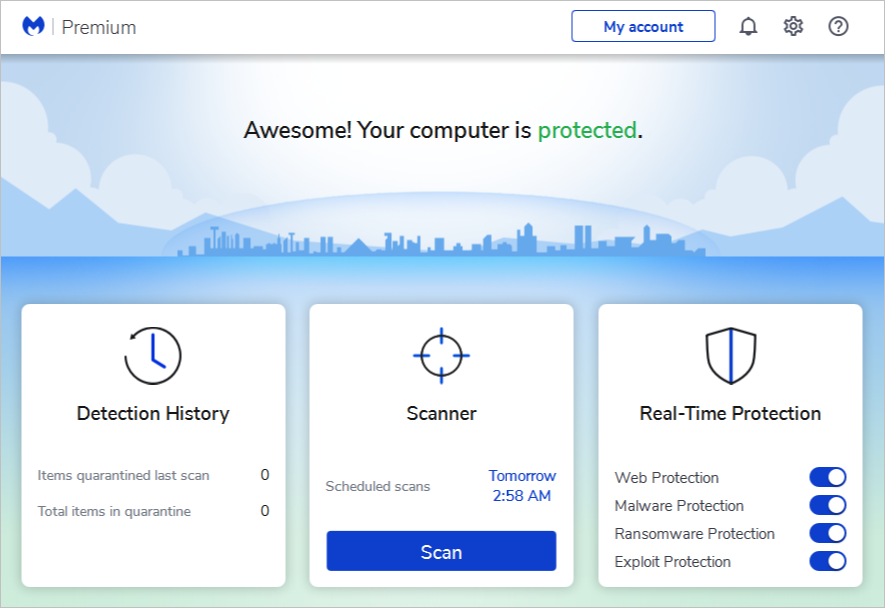 We carry out a complete analysis on our computer and wait for the entire analysis to finish. As we can see, this program detects most of the Segurazo Antivirus files as "suspicious".
When the analysis is finished, it will ask us to restart the computer in order to complete the deletion of the data. We do. And when Windows reboots, the fake Segurazo antivirus will have already disappeared from our PC.
Of course, we recommend that you carry out some more scanning to be sure that there is no file or process of this fake antivirus that can regenerate the threat again. And when all the processes are finished and nothing is detected anymore, restart in Safe Mode to eliminate any possible trace that may remain.
How to avoid re-infecting ourselves with this unwanted software
This unwanted software is usually hidden in other programs or pretending to be them. Therefore, the main way to avoid being infected again by this malware is by making sure that everything we download we do from reliable and safe websites. In addition, when we install a program, we must read the entire wizard well to prevent this malware from being installed without realizing it.
Updating Windows with the latest security patches is also important. This ensures that these unwanted programs do not take advantage of security flaws in the operating system. The same happens with the programs that we have installed on the computer, especially those that have direct contact with the Internet, such as the browser. A security breach in one of them can easily put all our security in check.
It is also very important to have a good antivirus installed on our computer. Windows Defender, for example, is a good option, although it may not be enough for this type of malware. A security suite with an anti-malware module, such as Kaspersky or Bitdefender, can help us keep our computer well protected.
Finally, we also recommend performing a full scan with Microsoft Safety Scanner, as this software will allow us to ensure that the threat has not been hidden in other system sessions.