safety
I can't activate Windows Defender in Windows 10

The antivirus program built into Windows is a very good alternative when it comes to protecting your PC against malware. If for some reason you find that you cannot activate Windows Defender in Windows 10 and predecessors, you could be prone to potential online threats.
Microsoft provides Windows Defender free for Windows users, being the first line of defense against any type of malware. In addition to real-time protection, you can schedule a manual scan or run a quick, full, or custom scan. However, you might experience problems trying to activate Windows Defender, and we'll help you fix the situation here.
I can't activate Windows Defender [repair]
Here are several recommended actions to try to repair Windows Defender if you cannot activate it on your computer. You should try one by one until you find the one that works for you.
#1. Verify in Registry Editor
Windows Defender may not activate because there is a string with an incorrect value in the Windows Registry.
Type regedit in the Start menu and select Registry Editor from the results.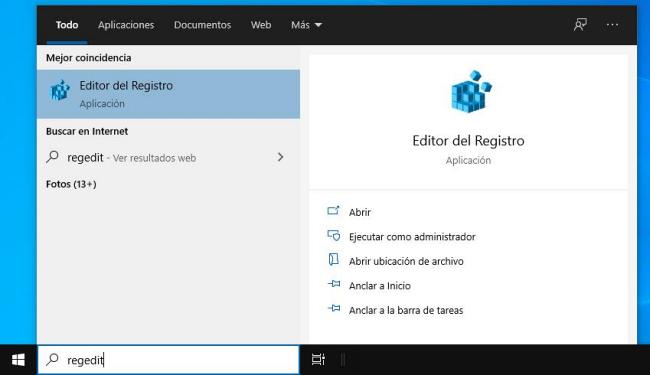 Remember to make a backup of your Registry before modifying anything. So scroll down this path:
HKEY_LOCAL_MACHINE \ SOFTWARE \ Policies \ Microsoft \ Windows Defender
Next, if on the right side you can find the string value DisableAntiSpyware, double click on it and set its value to 0.

NOTE: If the DisableAntiSpyware string does not appear , then this is most likely not the problem that is causing Windows Defender to fail to activate.
Close the Registry Editor window and restart your computer. After this, you should be able to activate Windows Defender without problems on your PC.
#2. Set normal system startup
For many users, setting their computer to normal startup has solved the problem.
Type msconfig in Start and select System Configuration from the results.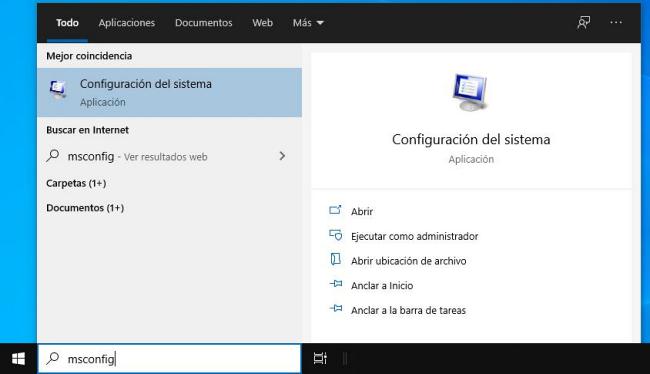 In the window of configuration system, go to the tab General and select Normal Startup on Selection Start.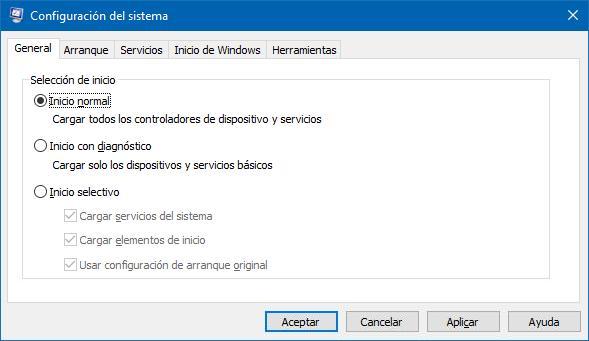 Then click Apply / OK and restart the computer. When the system reboots, Windows Defender should work normally.
#3. Check Windows updates
To keep your system safe and correct security vulnerabilities, the system must be permanently updated and integrate the new malware definitions for Windows Defender.
Open Settings (Windows + i shortcut ) and click Update & security.
Select the Windows Update section and click the Check for updates button on the right.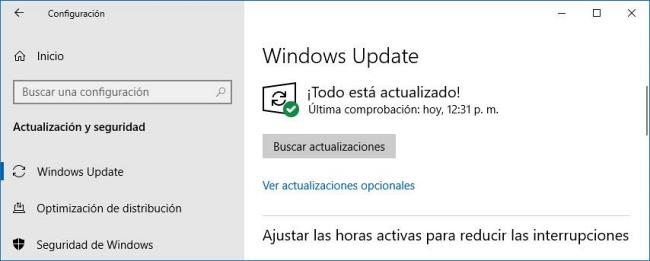 Then wait for the update process to finish.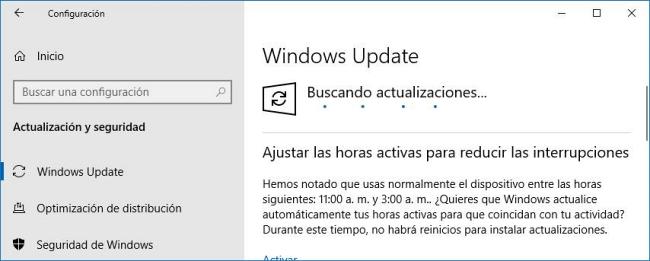 When finished, reboot the system to complete the update process. Then, try to enable Windows Defender and the problem may have been fixed.
#4. Start the Windows Defender service
Make sure the Windows Defender service is running and in automatic mode:
Type services in the Start menu search box and then press Enter to access Services.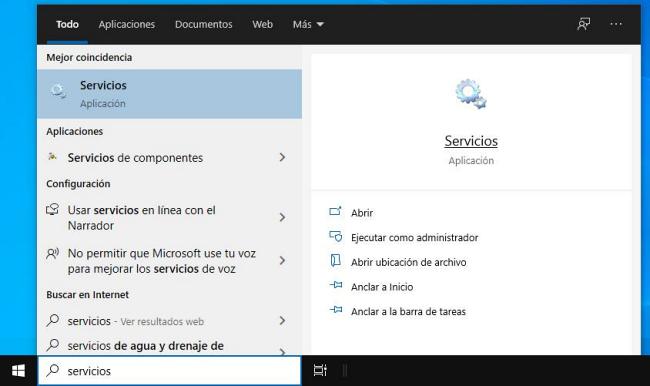 Now double click on Windows Defender Advanced Threat Protection Service.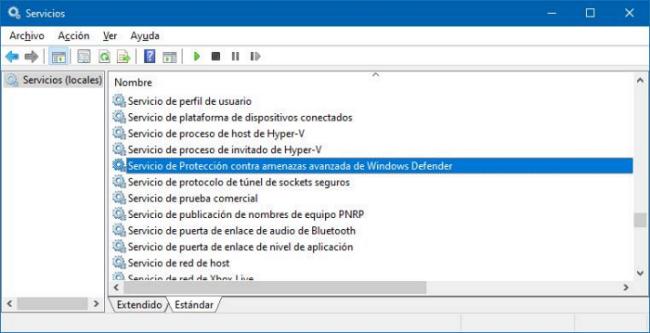 Set the startup type to Automatic and click the Start button to start the service on your computer.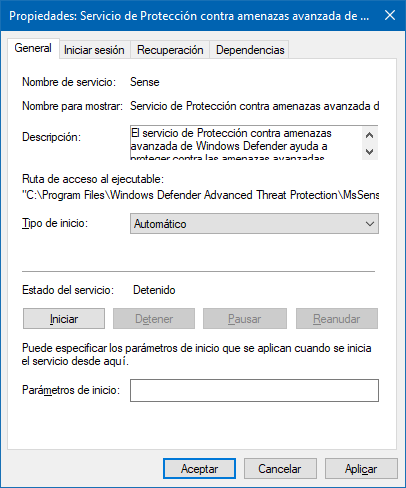 Click Apply / OK to save the settings and close the Services window.
Finally open the Windows Security window and try to activate Windows Defender.
#5. Uninstall third-party antivirus programs
If you have installed another antivirus other than Windows Defender, then you should know that the latter is automatically disabled. In order to reactivate it, you must uninstall the third-party antivirus program completely.
You can use this guide to learn how to uninstall antivirus programs and other applications. Also, an incomplete uninstallation of another antivirus can cause problems, so you should try a third-party uninstaller.
# 6. Check the date and time settings
Incorrect setting of the Windows 10 time and date can cause Windows Defender to fail to activate. Then you must make sure that this aspect is correct in the following way:
Open the Settings application (Windows + i shortcut ) and select the Time and language group.
Next stay on the Date and time tab , and turn on the switches under Set time automatically and Set time zone automatically.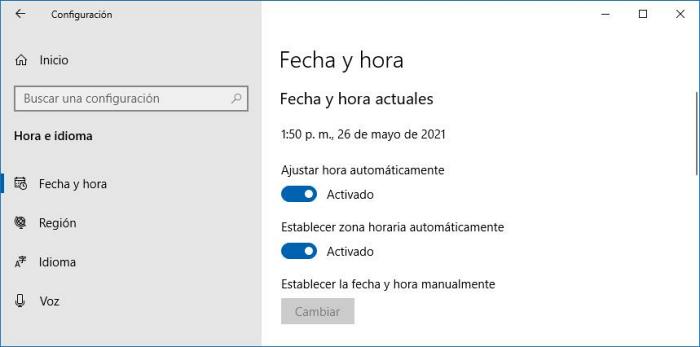 Alternatively you can disable both switches and use the Change button to set the date and time manually. Just make sure they are correct.
# 7. Check in Local Group Policies
Windows Defender could be disabled in a local group policy. In this case, you may get the message: "Windows Defender is disabled and is managed by the system administrator." To verify this and resolve it, follow these steps:
Type gpedit.msc in the Start menu search and click the main result to open the Local Group Policy Editor. So go to the following path:
Computer Configuration> Administrative Templates> Windows Components> Microsoft Defender Antivirus
Then locate and double-click the Disable Microsoft Defender Antivirus policy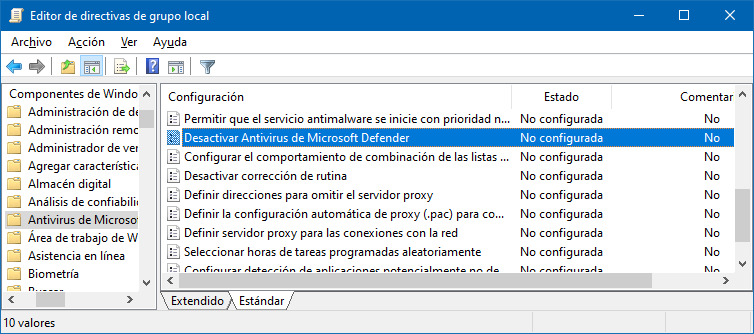 Now select the Not configured option to activate Windows Defender Antivirus. Click the Apply / OK button and restart your computer.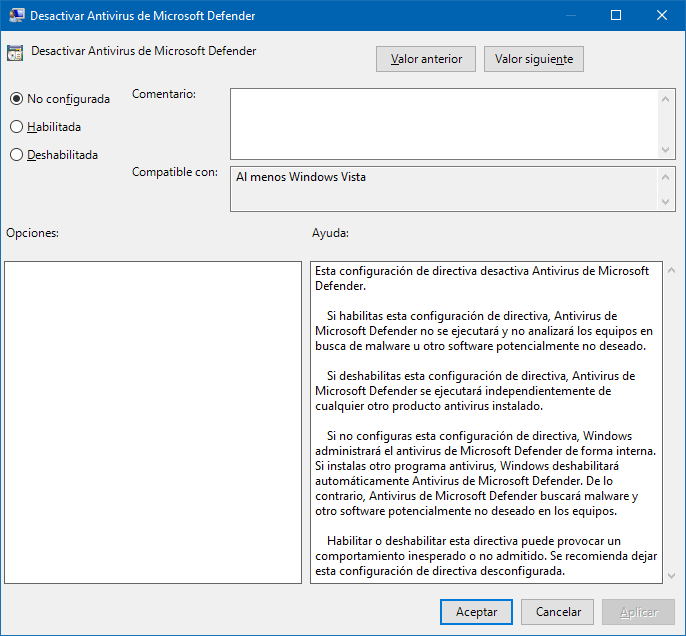 # 8. Find and repair corrupt files with SFC
Another alternative to trying to troubleshoot Windows Defender activation problems is to search for and repair corrupt system files on your PC. It may be that a file related to the antivirus has been lost or damaged, so you should do the following:
Type cmd in the search for Start and select Run as administrator the symbol of the system.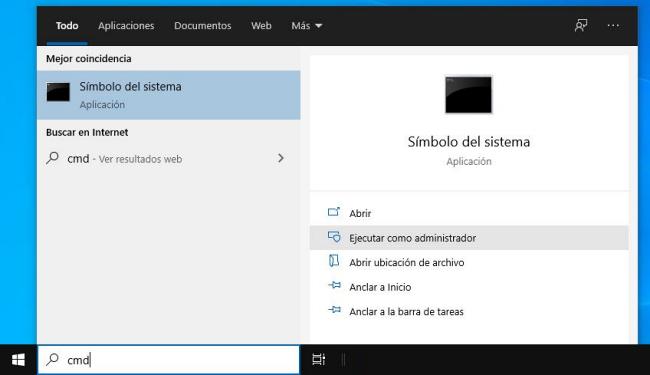 Type the command sfc /scannowinto the Command Prompt window and hit the Enter key .

The scanning process may take a while, so you should let it finish. When it's done, restart your computer and try to activate Windows Defender.