safety
How to export and import passwords from Google Chrome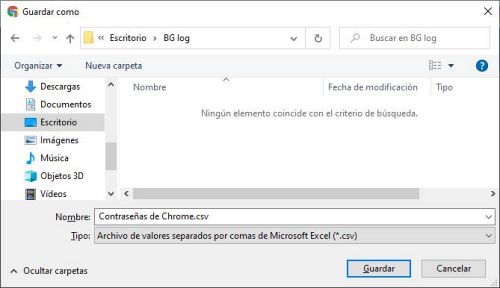 If you are a Google Chrome user, you have surely used the save password function of the browser to facilitate logging into your accounts. If for some reason you need to export your saved passwords in Chrome, here we will see how you can do it.
Relying on browser functionality for login is not ideal, so you should consider a dedicated password manager. But maybe you just want to import passwords from Chrome to Firefox or another browser. Be it one of these or any other scenario, you can export all your passwords from Chrome and import it into another manager.
Export passwords from Chrome
To activate the export button and export your Chrome passwords to a CSV file on your computer, you must follow these steps:
# 1. Open Google Chrome, type chrome: // settings in the address bar and press Enter.
# 2. Click Passwords under the AutoComplete section .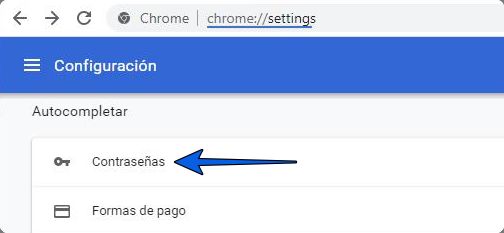 This will open the Chrome password manager, for which you can also use the URL chrome: // settings / passwords directly in the browser.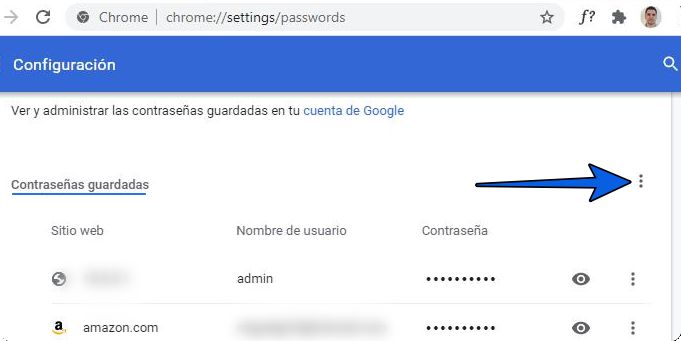 # 3. Now click on the 3 vertical dots button to the right of Saved Passwords and select the Export Passwords option .

# 4. In the pop-up window, click Export passwords again.

# 5. Next you will be asked to enter your Windows or Mac administrator password in order to export.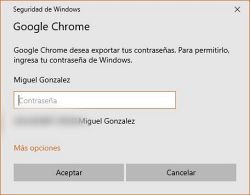 The computer administrator password is the security layer used by Google Chrome to protect your saved passwords. Anyone who has it can download all your passwords saved in the browser.
# 6. Finally it will allow you to change the name and choose where you want to download the CSB file on your computer.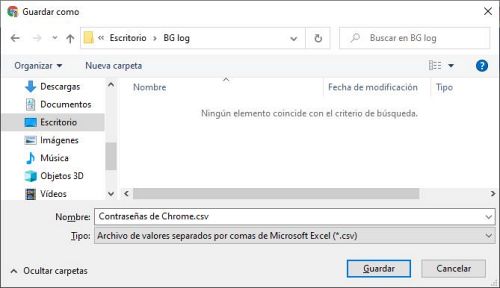 This is how you can export your passwords from Chrome. This can be very useful if you are going to switch to a dedicated password manager. Also if you need to export the passwords to another browser, to another computer, you will reinstall Windows or the browser, etc.