safety
Fight vulnerabilities and viruses in windows with total av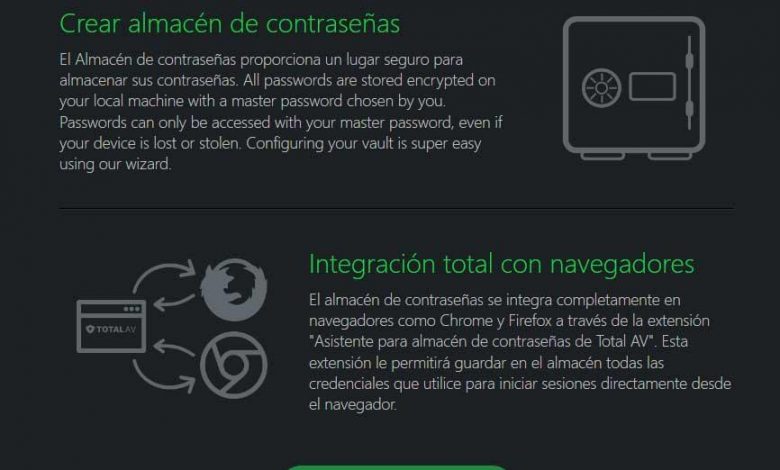 Among the many programs that we can use on a computer at the moment, the antivirus has become one of the most important. There are many proposals that we can use in this sense to protect our PC, as is the case with Total AV .
In these times we have a good number of applications that we must all have installed on the computer for day to day. We refer to solutions of the importance of the browser, the text editor, the multimedia player, and of course, the antivirus. In fact, here we are going to focus on the latter type, since thanks to this security software we can protect ourselves from all kinds of computer attacks.
For those of you who do not know, these endanger our security on a daily basis, especially if we use the Internet regularly. Initially, Windows 10 itself has its own security software, Windows Defender. But this is a title that does not convince everyone. That is why many of them opt for any other third-party antivirus, such as Total AV, which we will talk about now.
It is true that at the moment we have many solutions to draw on, some more complex or complete than others. Therefore, in these same lines, we will talk about a simple and effective antivirus that will be very helpful. This also has some interesting additional functions to increase the protection offered.
How Total AV protects us once we install it
Something that we must take into account, as most of you know first-hand, is that we use a greater amount of personal data every time . This translates, on many occasions, into a serious danger, especially if we spend a good part of the time connected to the Internet. Precisely from here comes the importance of having certain programs focused on protecting ourselves at all times, as is the case at hand.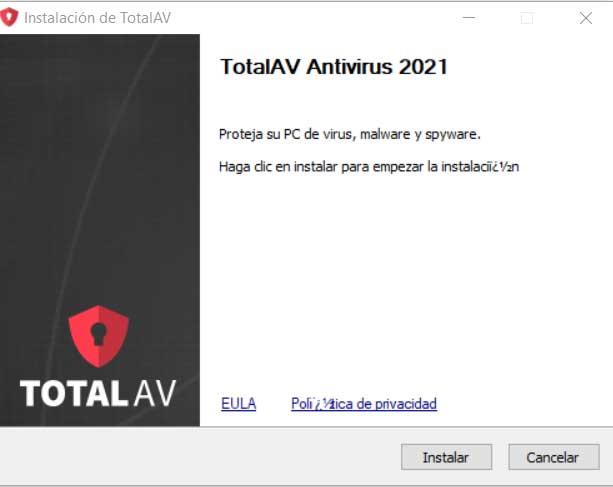 Well, something we must know is that, once we have installed the antivirus that we mention here, the first thing it proposes is an intelligent analysis of the PC. To say that unlike other similar proposals, Total AV installs quickly and without complications. Once it starts automatically, it offers us the possibility of carrying out the aforementioned intelligent analysis.
At the same time, something we should know is that if we close the window that acts as the program's control panel, it is minimized to an icon in the system tray. At the same time we can access whenever we want to return to work with the program. In addition, it is monitoring in real time in the background for the possible arrival of some type of malware.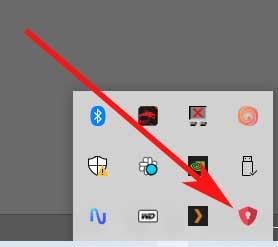 How to start protecting your computer
Well, once the installation process as such has finished , the first thing we come across is the main interface of the program. It is divided into several well differentiated sections that we find on the left side of the window . The first one is called Antimalware Protection, which is where we run the analysis as such.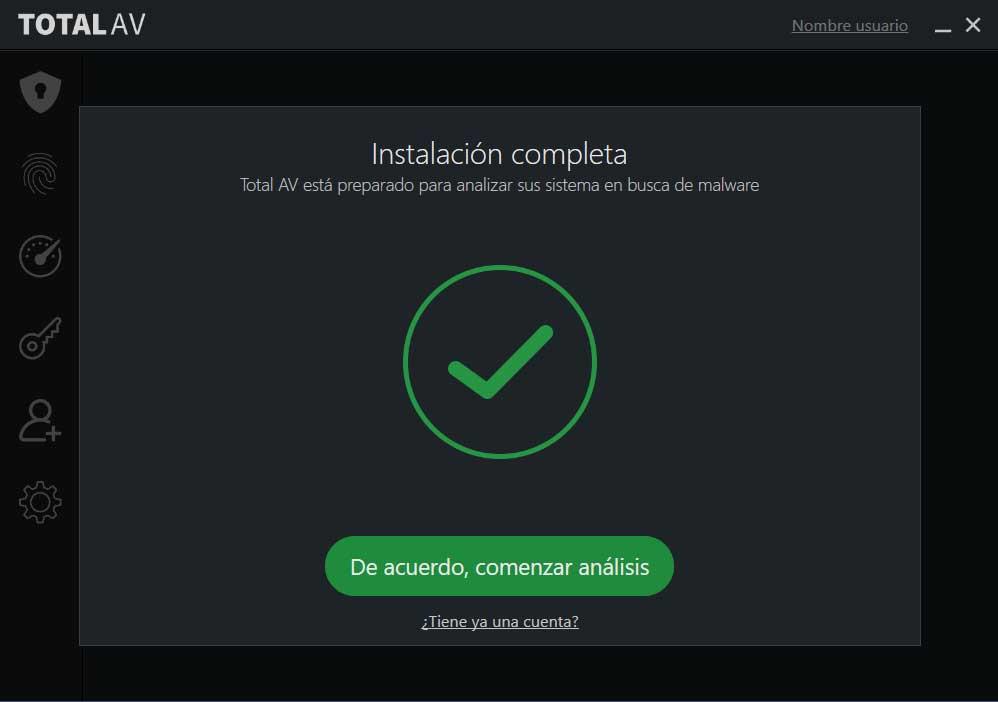 This part is important because it is also possible to activate or deactivate the real-time protection of the program. Next we find the section called Internet Security . As its name suggests, here we find some useful additional functions that help us protect ourselves on a daily basis online.
Of course, it must be borne in mind that not all the features included here are available in the free version of the antivirus. In this way, it is from this section that we access Total AV's own VPN, the system for protecting malicious websites, blocking intrusive advertising, or controlling passwords .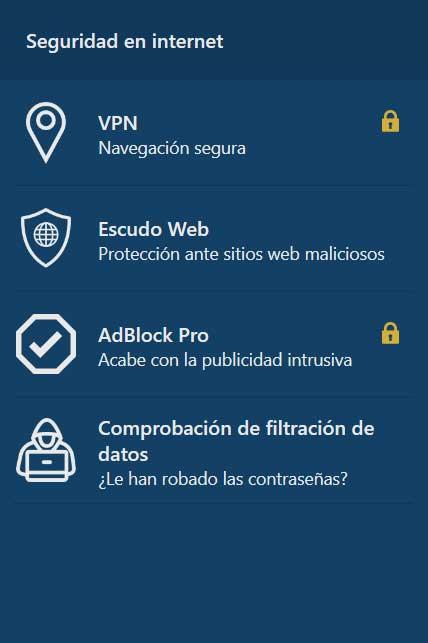 Additional features included in Total AV
Although here we are talking about a powerful antivirus to protect against potential attacks, that is not all we will find. We say this because at the same time its developers offer us some additional functions that help us keep the team ready. These are found in the section on Setting up the system. To give you an idea of ​​what we are talking about here, in particular we will find a function to eliminate junk files from disk drives.
But that's not all, we will also have a utility to locate duplicate files or an application uninstaller .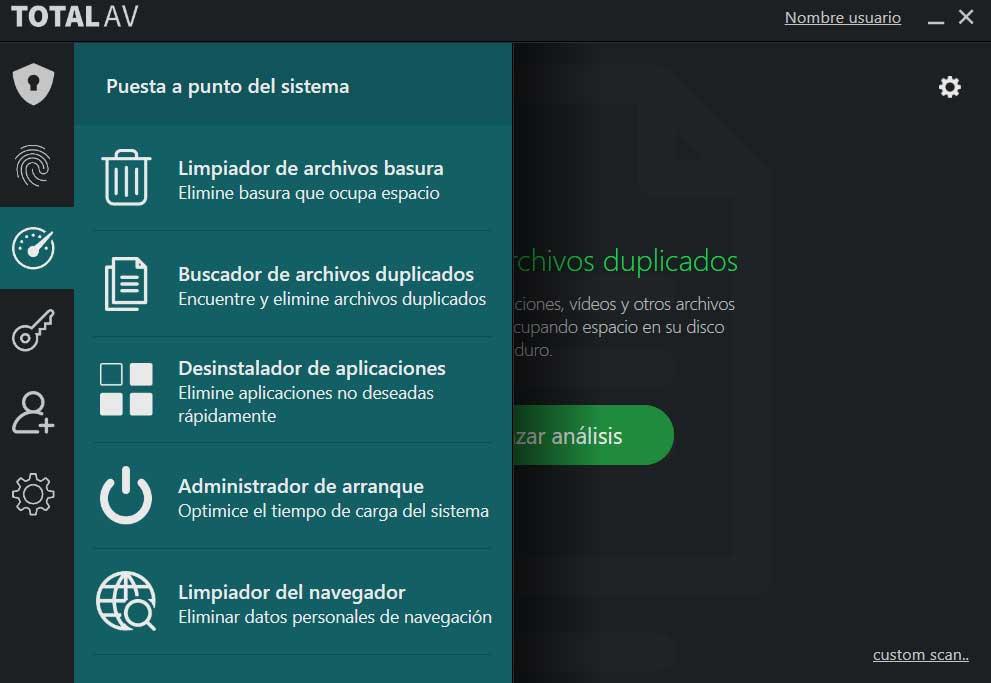 When it comes to security and protection as such, it is also worth noting that Total AV presents us with an integrated password store. As you can imagine, it will help us to save, safely, all the keys that we use on the Internet. In addition, the functionality as such integrates perfectly with the web browsers that we use on the computer.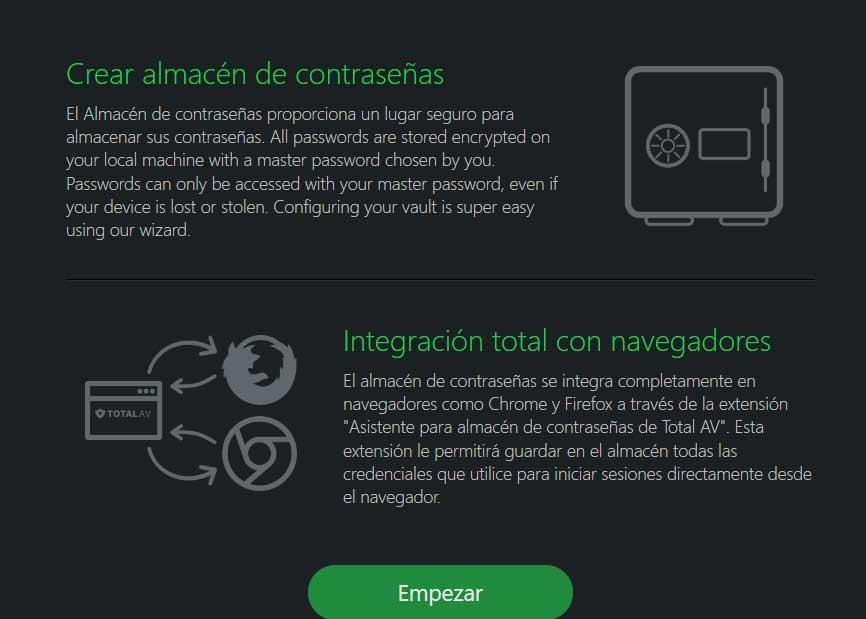 How to download Total AV to your PC
As we have let you glimpse before, this is an antivirus that we can use both for free, as well as paying for the full version. The second presents us with a series of additional functions, such as its own VPN to browse privately. Say that the price of the paid version is 99 euros and also includes two additional licenses.
Therefore, in order to test this security solution that we have talked about in these lines, it is something that you can achieve from this link .
Other antivirus alternatives to protect ourselves
Windows Defender
As we mentioned before, this alternative is the Microsoft antivirus that is included by default in Windows . In this way, it provides comprehensive protection for the Windows computer thanks to its engine capable of detecting all kinds of threats. You have your own firewall and many other additional security-related functions. Protect the kernel of the operating system or control the use of the smallest on the Internet.
Avira Free Security
Another interesting proposal is found with Avira Antivirus Free, another well-known solution of this type that is very easy to use all over the world. It has a powerful engine to be protected against all kinds of threats. At the same time, it integrates other security modules to surf the Internet or to analyze malicious websites. It includes a password manager that also allows us to generate secure keys. We can enjoy all this from this link .
Bitdefender Antivirus Free
In turn, we find the Bitdefender solution , another veteran antivirus that is considered one of the most complete that we can use. It has a complete engine that analyzes our PC in real time and a database that is constantly receiving updates. It has an integrated system to eliminate all types of malware and keep the PC clean at all times. We have the possibility to test this solution from here .