safety
Avoid risks and send microsoft your suspicious virus files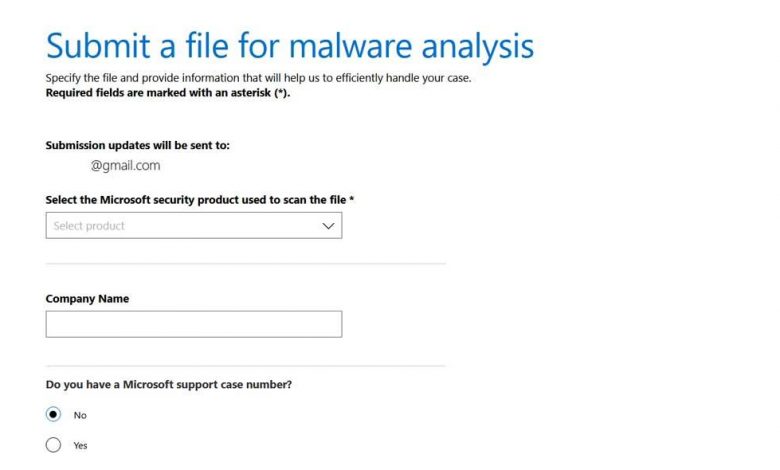 One of the current priorities and for a few years in our sessions with the PC, is to defend ourselves from the possible attacks that we may receive. These try to compromise your computer's data and applications in one way or another. For this we have certain security solutions, such as Windows Defender, for example.
This is the antivirus that by default we find next to Windows 10 . Therefore, as soon as we install a copy of this operating system, we will have a powerful security solution that will protect us to a great extent. With everything and with this, there are many users who prefer to continue using other third-party antivirus from other more established firms in the sector. It is worth mentioning that the moment we install another antivirus on the Windows computer, the one mentioned above from Microsoft, it deactivates itself.
In this way we can choose the security solution that most interests us or suits our needs. Of course, something that we must be very clear about is that Windows Defender has nothing to do with old Microsoft solutions . This is an antivirus that from the outset presents us with everything we need to protect our equipment and data.
Windows Defender main features
Also with the passage of time this is a solution that does not stop growing and evolving. The first thing we must know is that, as in the rest of antivirus, the most important in Windows Defender is the protection against malware. For this, the program offers us a security module called Antivirus and Threat Protection . From there we will have the possibility to control and manage everything related to threats that could endanger our PC .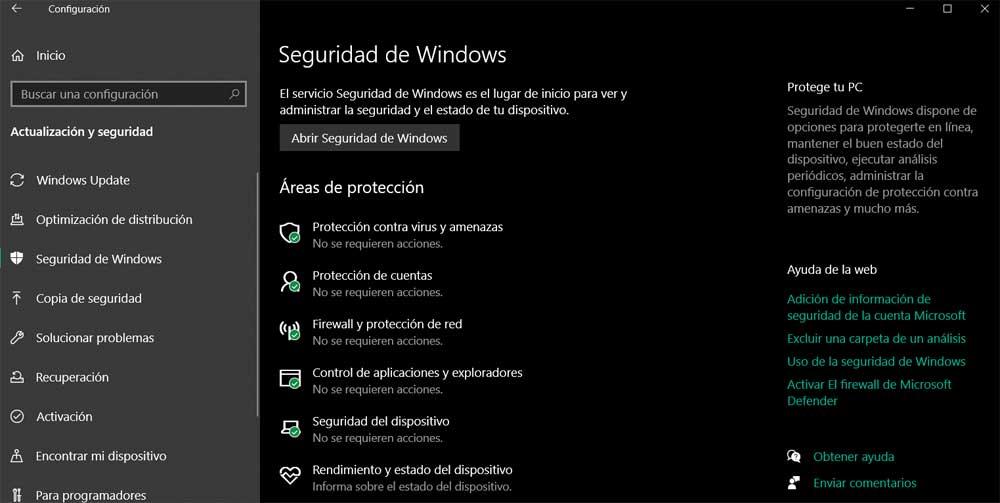 On the other hand, the protection program has all kinds of useful elements in this regard. Therefore we will have an account protection system, an integrated firewall, control of unwanted applications, protection against ransomware, etc. We can also make use of different types of on-demand analysis, or see the history of the threats that have tried to enter the PC. As it could not be otherwise, we have the possibility to activate or deactivate the protection in real time, the use of the cloud or the protection against alterations in the system. With everything and with this, in these lines we want to focus on a very interesting utility.
Specifically, we refer to the possibility of sending our samples of potential malicious files, directly to Microsoft from Windows Defender
Submit virus samples to Microsoft
Surely it is something that has happened to us on more than one occasion. We refer to the possibility of a potentially suspicious file reaching us or downloading it . For example, this can reach us by email, so before opening or running it, we want to make sure it is trustworthy. In fact, sometimes and at first, the antivirus itself does not detect anything suspicious in it, but we want to make sure.
Windows Defender as an alternative to VirusTotal
For many years, when we have encountered a situation similar to the one described, a good solution has been to use VirusTotal . For those of you who do not know it, we will tell you that this is actually a platform that allows us to send files to your cloud and analyze them for malware, all from this link . For this, it uses more than 50 updated databases with which it analyzes that file that we send it.
As you can imagine, all this is very helpful for this that we are commenting on. In other words, thanks to the massive analysis carried out on the online platform that we are discussing, we make sure that a specific file is safe and free of malware. Of course, VirusTotal makes use of dozens of third-party antivirus, but you must know that it does not have its own engine that allows us to analyze our PC, for example. However now we can do something similar directly from Windows Defender, as we are going to show you.
Open Windows Defender
What we are going to do is send those potentially dangerous samples, directly to Microsoft from within Windows Defender itself. To do this, what we will do is first access the Windows 10 antivirus. For all this we have to open the System Configuration application, for example through the Win + I key combination. This will lead to a new window , in which we opted for the Update and security option.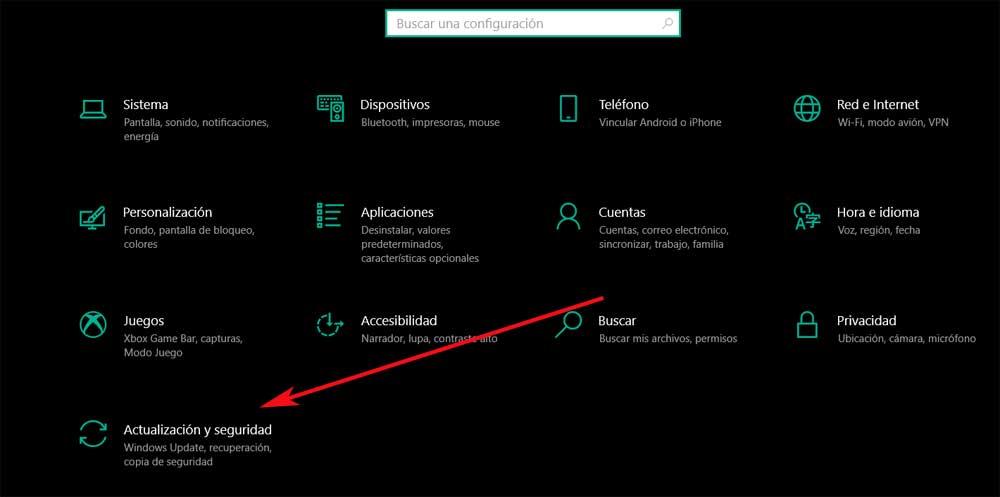 At that moment, in the left panel, we find an entry called Windows Security, in which we find ourselves. This will give us direct access to the antivirus as such by simply clicking on the Open Windows security button .
Well, at the moment we already have access to the multiple configuration options and functions of the antivirus integrated into Windows. In order to access what we are interested in here, in the left panel we opted for the option of Antivirus and Threat Protection.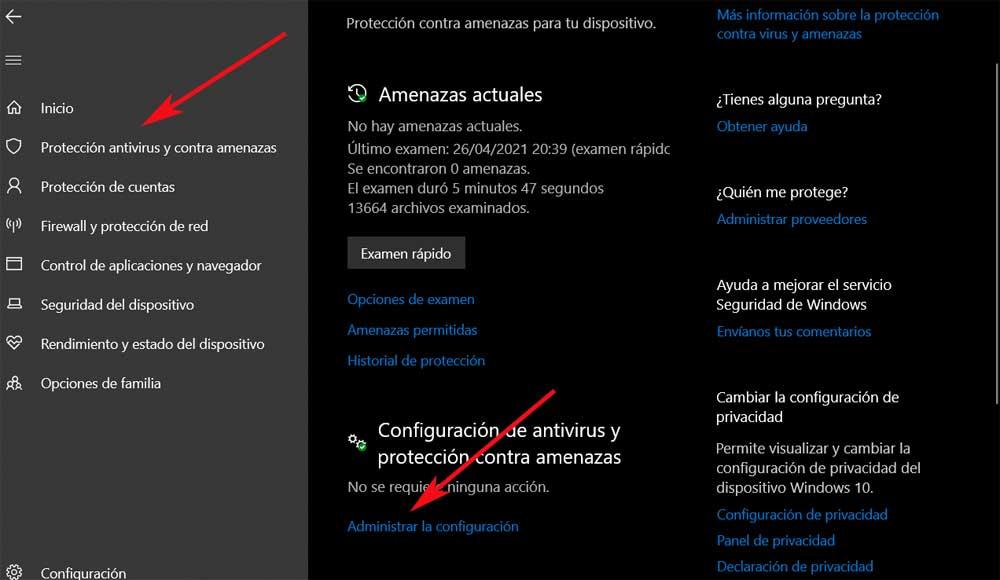 Submit malware samples to Microsoft
Here we can already see a link to Manage the configuration, which is the one we click on at this time. In the window that we find below, we see different sections that we can activate or deactivate depending on our needs. For example, it is from the same where we have the possibility to remove the protection in real time so that the antivirus stops working.
However, if we go down a bit more, we find the Automatic sample submission section . Also, in this there is a link that says Send a sample manually, where we click.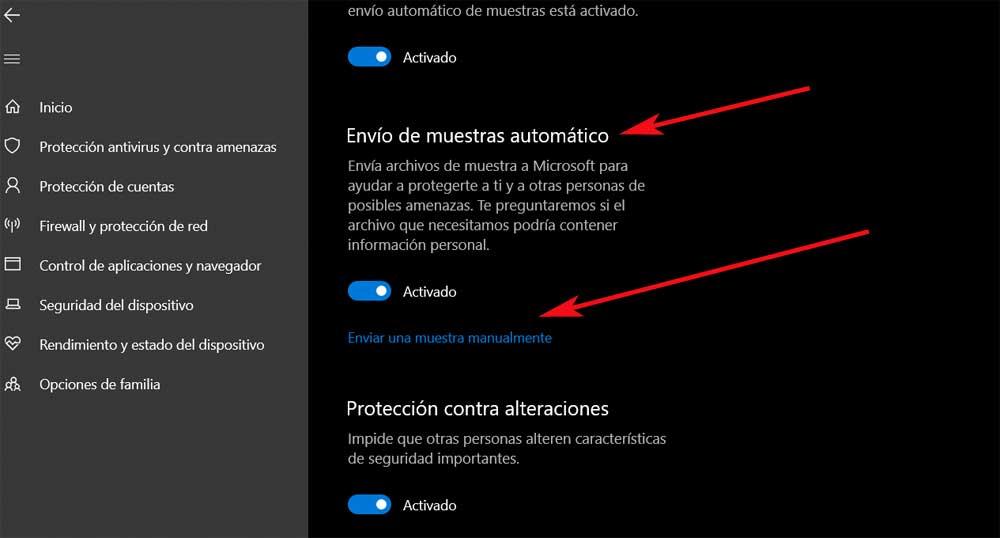 At that moment a new window will open in the web browser that we have by default in the operating system. In it, the first thing we do is specify the type of user we are, or if we send the sample as a company or developer. After clicking on the Continue button, we will be able to identify ourselves with our Microsoft account and a form will appear to send the suspicious file.
Say that the maximum size of the file that we will send is 500 megabytes, and we have the possibility to indicate the type of malware we suspect. Finally, once the corresponding fields have been filled in, we can only send the file to Microsoft.