Programming
Install WordPress on local server Windows 10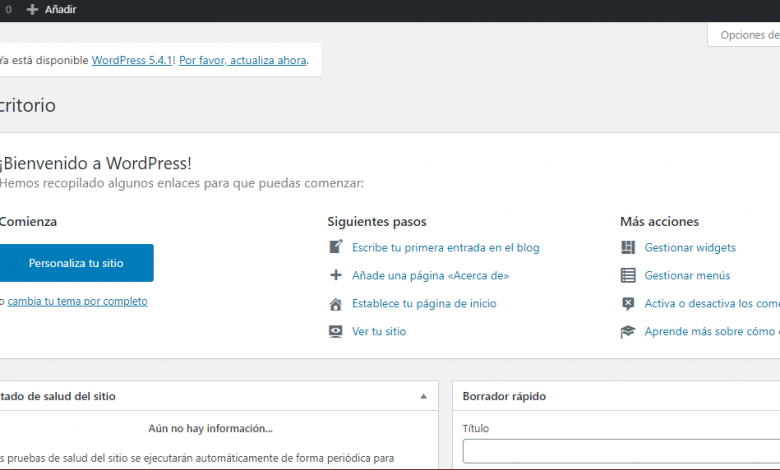 If you want to learn to design in this CMS like a professional or simply install it to do local projects and then upload it to your hosting. It should be noted that WordPress is the number one CMS (content management system) in the world.
Download WordPress
We go to the official page wordpress.org and simply click on download. It is totally free. And it will be downloaded in a Zip file.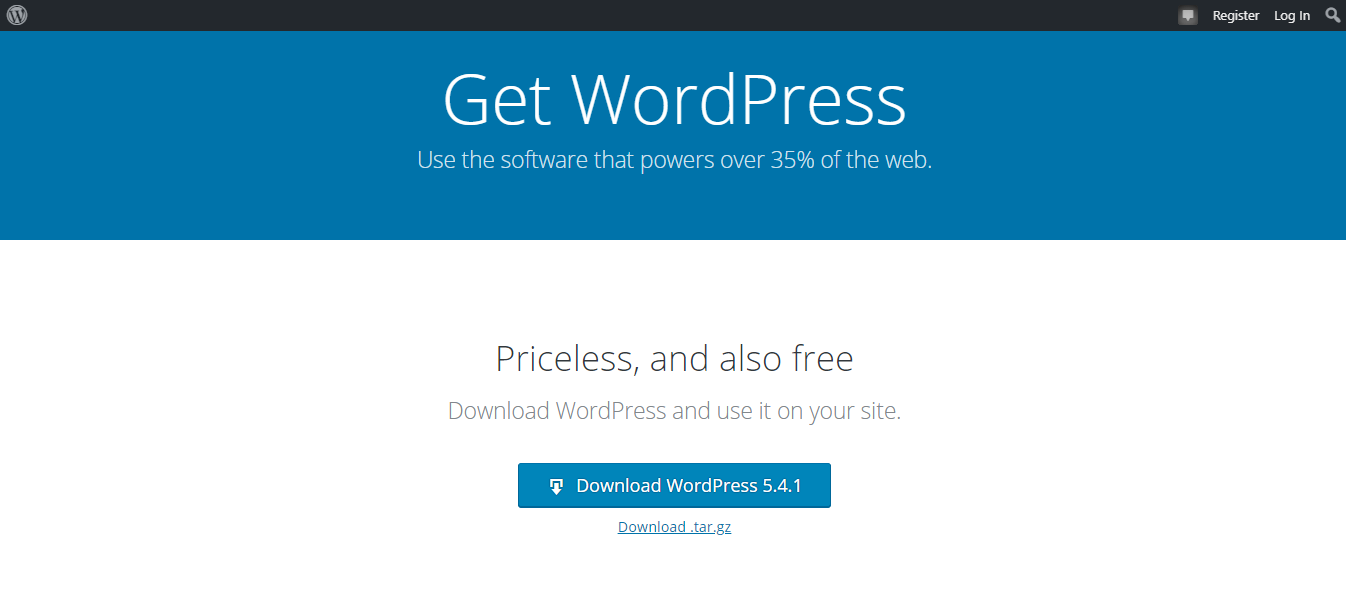 Then in our XAMPP Control Panel we select to explore (1) and then we open the htdocs (2) folder . And we move our Wordpres file and unzip it. Now we can rename the folder in my case I like to name it the project.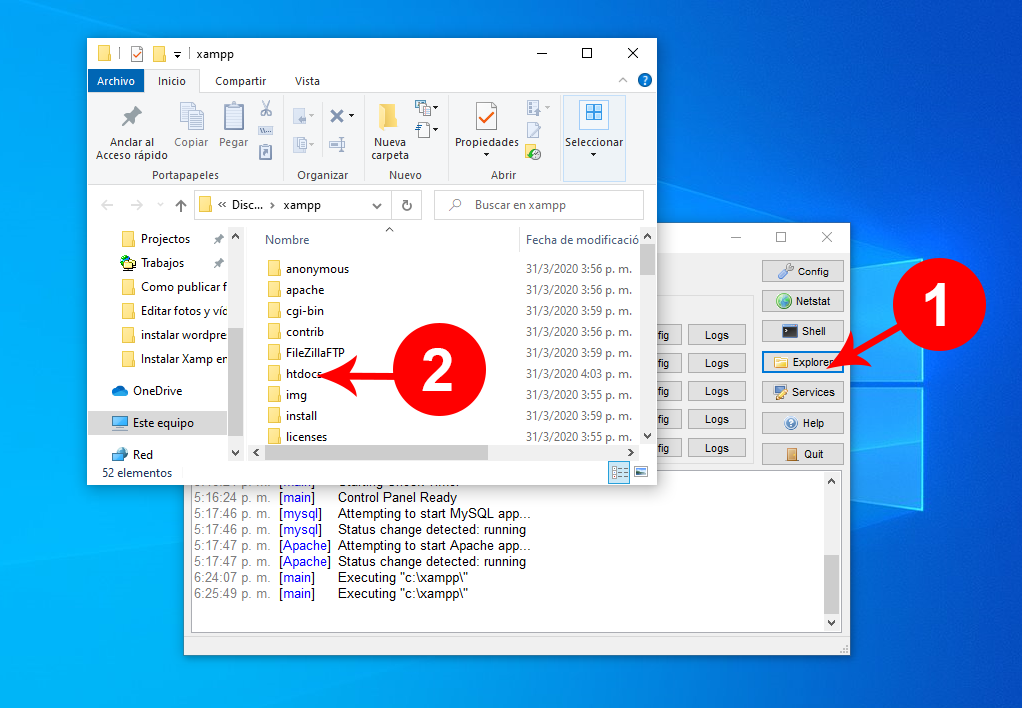 We must create the database for it before starting the installation. We open the XAMPP Control panel . We click on Admin which is on the same line as MySQL and phpmyadmin will open.
While in phpMyAdmin we click on New on the left side.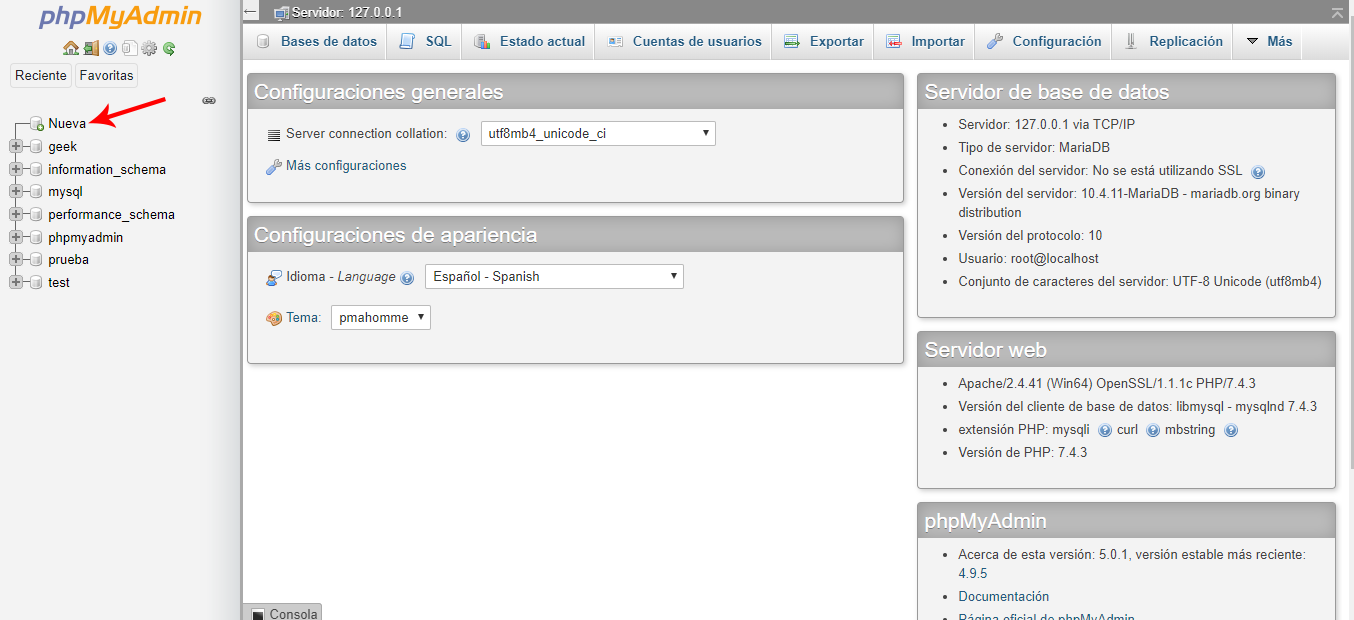 In this tab we must name the database. We would put the name we want the web to have.
For this demonstration the name would be Camino20.
The match should be utf8_general_ci.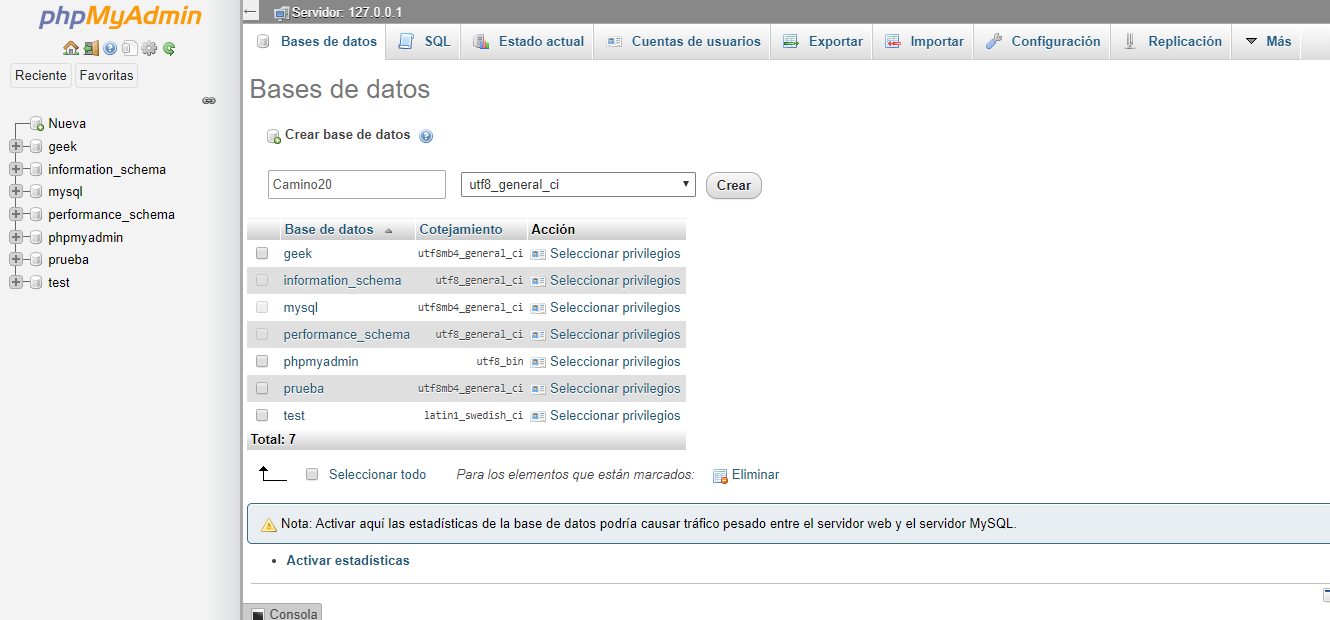 Install WordPress on local server
In our browser we write localhost / foldername, verify the name of the folder so that it writes it correctly.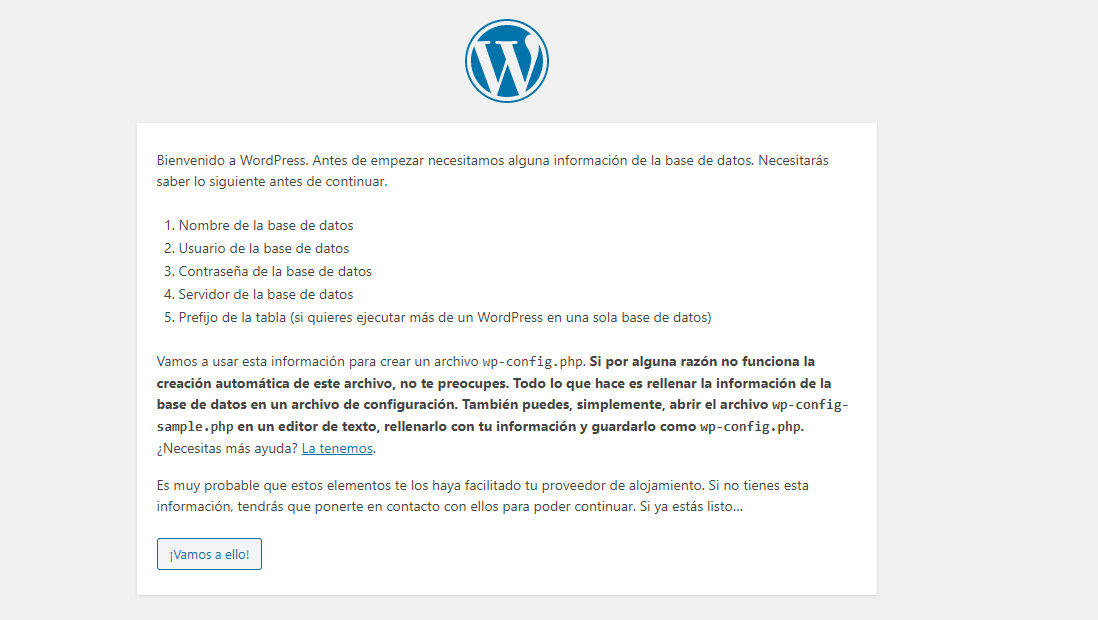 Next, the installation fields must be filled in correctly.
Name of the database: which will be the one we created a few steps above.
Username: which will always be root.
Password: we delete it and we will not put any.
Database server: localhost
Tables prefix: we will leave it as it is as it is a local website.
And we click on send.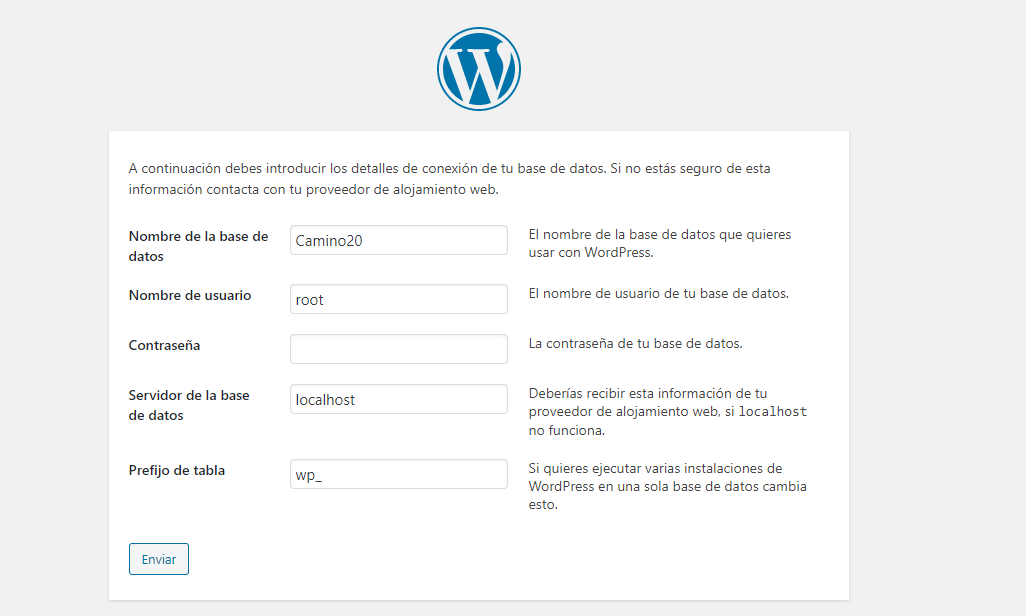 To conclude with the requirements, you must fill in the necessary information.
Site title: Camino 20 (in our example)
Username: with which you register for the admin of your WordPress.
Password: the one you will use to enter your WordPress administration panel.
Email: is the email used by local wp Visibility: Discourages search engines from indexing this site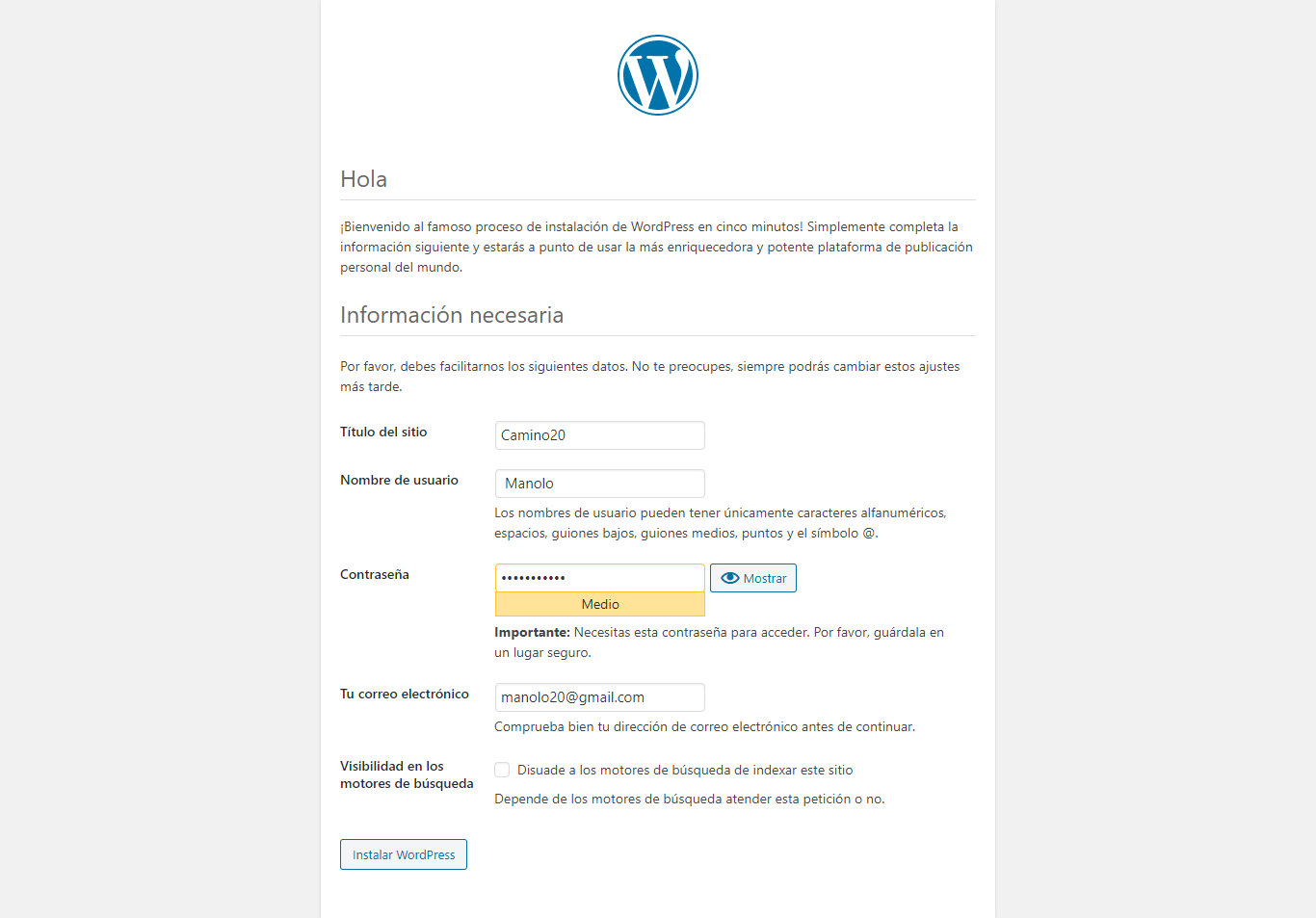 And we click on Install WordPress.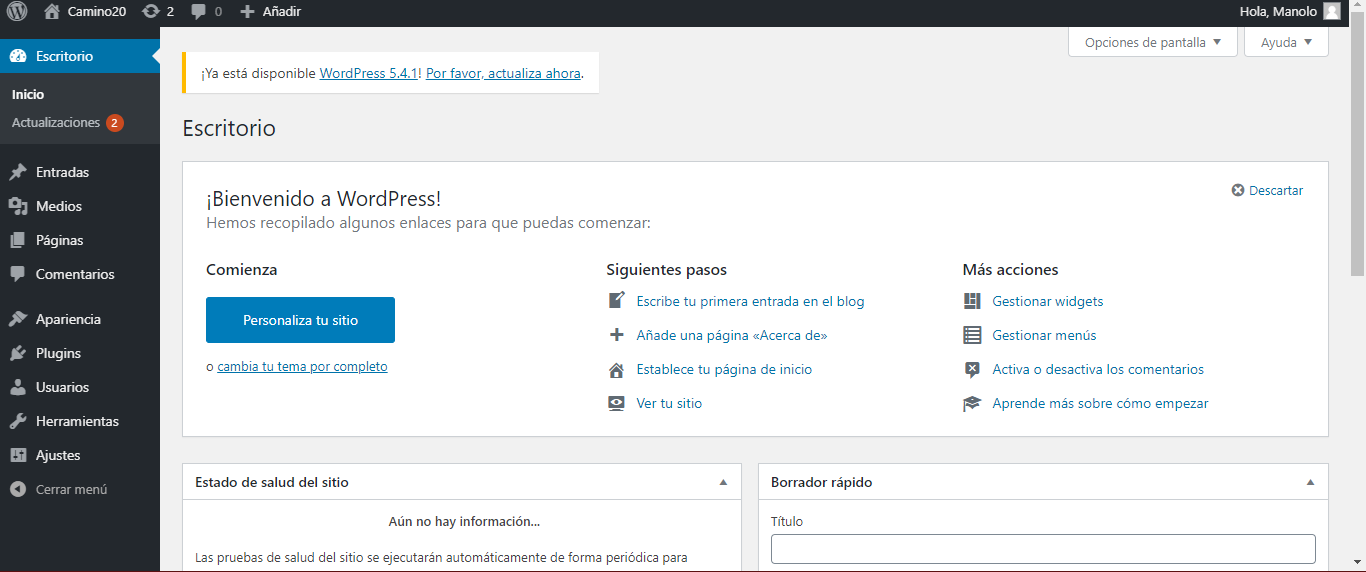 You learned how easy it is to Install WordPress on a local server. It is now ready to use and test your skills in Worpress.