multimedia
What are the best video players for windows 10, 7 and 8 100% free? List 2021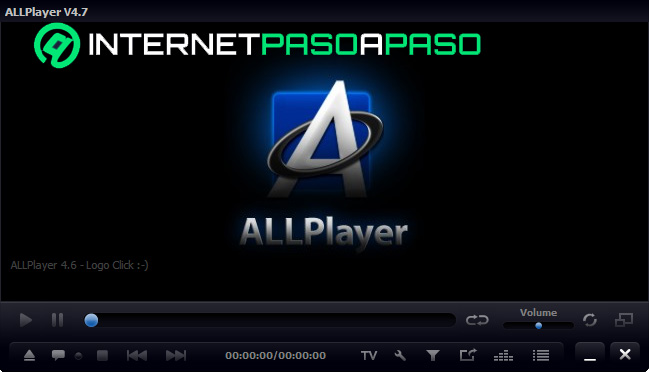 Netflix, YouTube, Vimeo. Streaming platforms are completely monopolizing the distribution of audiovisual content today . However, people continue to download series and movies to watch offline from wherever they are.
If you are one of those who are reluctant to let this way of consuming audiovisuals die, then you must be a fan of the players . These are an indispensable tool to maximize the experience of watching content offline.
Some are better than others, but the great advantage is that you only need one and in Windows the options are very varied. In this article we are going to present you a list with the best 20 players for the Microsoft operating system .
What type of video formats are there and how can we play them on our Windows computer?
Over the years, various formats have been developed to integrate audio and moving images in the same file. Currently more than two dozen formats can be identified, although the most used are still 4 of them, which are:
Avi
This is a format created by Microsoft in 1992 to deal with the MP2 used by DVDs at that time. This idea was intended to provide users with a lighter file that can store higher quality images and can be played without any physical format. The objective was achieved and this was improved to the point that it continues to be one of the world references .
MP4
MPGE files are those created by the Moving Picture Experts Group,  a group of experts formed by the ISO (International Organization for Standardization) and the IEC (International Electrotechnical Commission). The MPGE4 was born in 1998 as an evolution of the classic MPGE2 that was used in the DVD era. Like its predecessor, this allowed to integrate audio and video in the same file, but conserving a better quality in a lighter file.
MKV
Matroska or MKV is a standalone format derived from a completely decentralized open source project. Its name has its origin in the Russian dolls of the same name, since like these, it has in its interior more formats that make up its file . Although this one is a bit heavier than the previous two, it has been a favorite of the film and television industry since 2002.
MOV
It continues to live off its reputation as the official format of Apple's MacOS QuickTime player, but the reality is that it is no longer as widely used as it used to be. It was launched on the market in 2002 and allows you to integrate audio and video in a file that, although of good quality, is usually very heavy. Therefore Apple decided to do without it and lean towards MP4 to share audiovisual content .
* Note: In addition to these 4 formats, there are others such as FLV, 3GP or WMA, although these are no longer widely used. However, you will like to know that all of them are accepted in the players that we are going to recommend you.
What features should the best video player for Windows have?
Before going to the list, we want you to know some features that you should consider to ensure that you are downloading the best possible player. So learn what are the essential functions that a quality media player should have .
Multiple formats
To begin with, it is important that the player you choose has support to read all the audio and video formats that exist today .
Connectivity
Currently there are many devices from which we can consume audiovisuals . For this reason it is important that the player we choose can connect with all of them so that we can enjoy our favorite content from anyone.
Organization
In addition to being a player, it is important that it has organizational characteristics so that it becomes a complete multimedia center in which we can more easily organize and find all our videos.
Streaming
When we look for a player what we want is that it can work offline, but it is also important that it can connect with streaming platforms and can reproduce all its content online . This way you make sure you are choosing a versatile player that will help you with everything.
Personalization
Finally, it is important that you can customize various aspects of the player to make it yours. The most important in this sense is to be able to change the appearance, as well as to be able to create personalized playlists.
List of the 20 best video players compatible with Windows 10, 7 and 8 PC`s
In this list of 20 players there are all kinds of them, both free and paid . What we can assure you is that they are the best of the best that you will get in this operating system.
Media Player Classic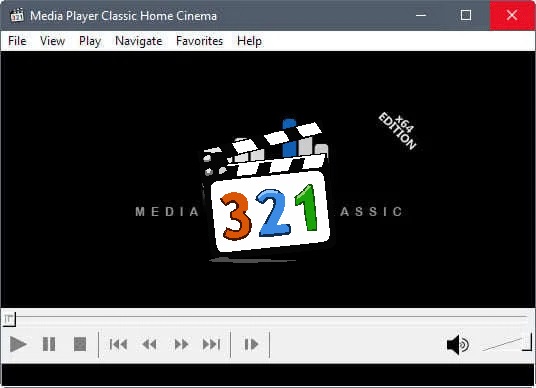 It was the second most powerful player after VLC. It has support for all HD formats and qualities. However, it appears that the project is abandoned as the last update was made in 2017 and there are no announcements of a recent update.
Despite this, it is one of the best alternatives for Windows as it retains interesting features such as its drivers to open DVD menus, or its ability to edit subtitles , the real problem with it is that it does not have 4K support.
GOM Media Player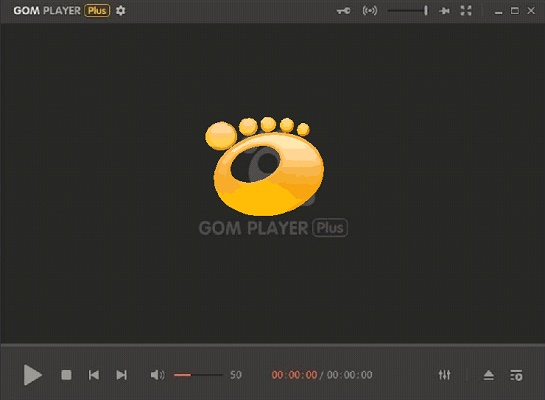 In addition to having support for all 4K or higher formats and qualities, it allows you to view in 360 ° VR, being one of the few and currently the best to do so. However, to enjoy this feature you will have to pay for its PRO version license . But don't worry, if you don't, you'll still have a powerful player that won't give you problems with audio codec downloads.
ACG Player
If you are looking for a player that gives you more than a simple content viewer, without a doubt this is the best option you have. In addition to allowing you to view content in 4K and having support for all audio codecs, as well as formats, it has a multimedia editor that you can use to learn basic aspects of audiovisual editing . It is completely free, although in return you will have to endure a bit of advertising, although this is not very invasive as in other players.
VLC Media Player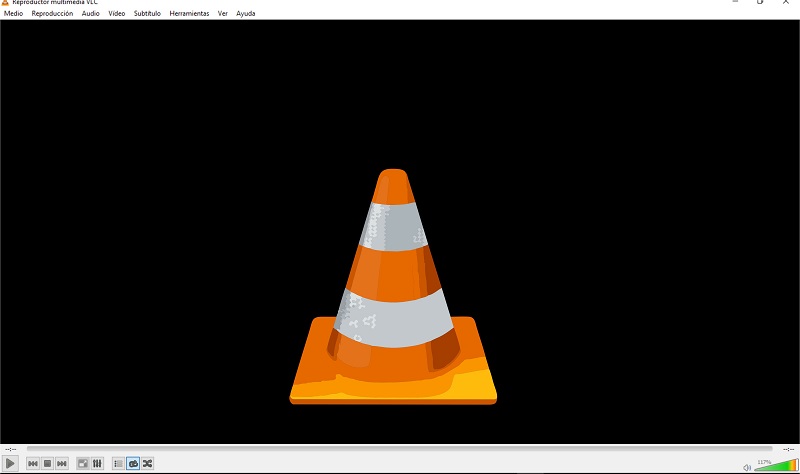 This is the one that for many is on the throne of being the best player in Windows . It's a completely free, open source project that puts paid and even better player features at your fingertips.
To start with, it can read all formats and play them in 4K quality, it also allows you to watch videos in 3D and even in 360VR . It has all the audio codecs, especially the more complex ones used in the film industry.
KM Player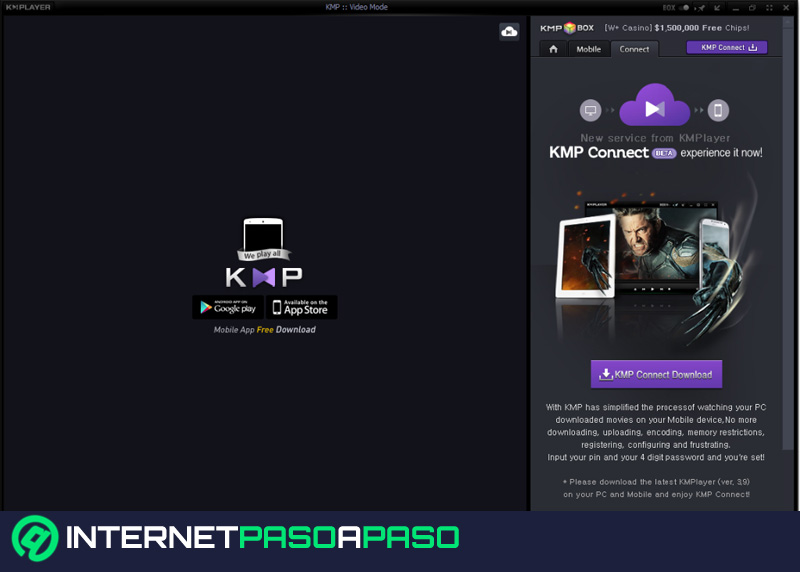 A basic player that does not have much to show off but also nothing to envy the others on this list. It has everything the average content consumer needs today. For starters, it can read content in 4K, which will give you the best image quality currently available.
It has support for all formats and even allows you to view content in 3D. In addition to that, it has other special functions such as equalizer to improve the audio and all the necessary drivers so that you can change the language to dubbing and subtitles if the file in question allows it.
PotPlayer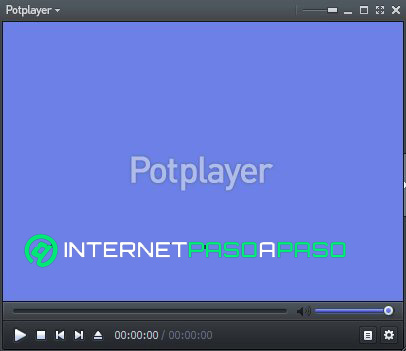 PotPlayer is a player that has been in the market for a short time, but also perfectly fulfills the needs of the average user. The interesting thing about this, beyond the multiple formats it reads and the excellent 4K definition that you can get with it, is the fact that it can be synchronized with the main streaming platforms such as YouTube, Netflix and the like. This means that in addition to being an offline player, it is also an online player, a very useful feature for the consumer.
Kodi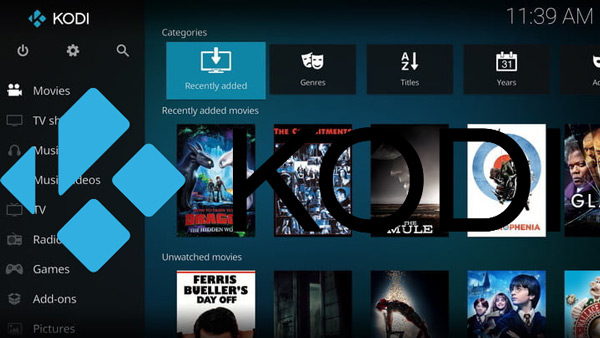 This is the best multimedia center you can get on your Windows computer. Its player has no waste whatsoever since with it you can see all the formats in the best possible quality, but what is really usable is its Streaming TV network that has raised so much controversy in recent years .
This is because it offers various channels with content from private television networks. However, it has solved its legal problems and today it is the best thing you can install on your computer if you really love consuming audiovisuals
DivX Player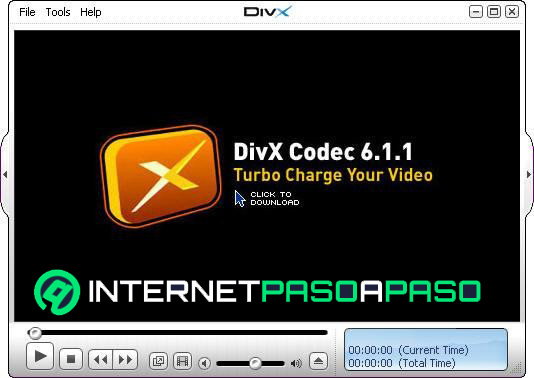 A player that goes beyond the ordinary and offers you features that have no waste. Beyond being able to reproduce all formats in 4K quality, there is the fact of being able to synchronize with Streaming platforms, so that you can watch content online from it.
This makes it a complete multimedia center where you can organize and quickly access all your content from a single interface. In addition to that, it also has support for DLNA connectivity, allowing it to link to Chromecast and similar devices .
5K Player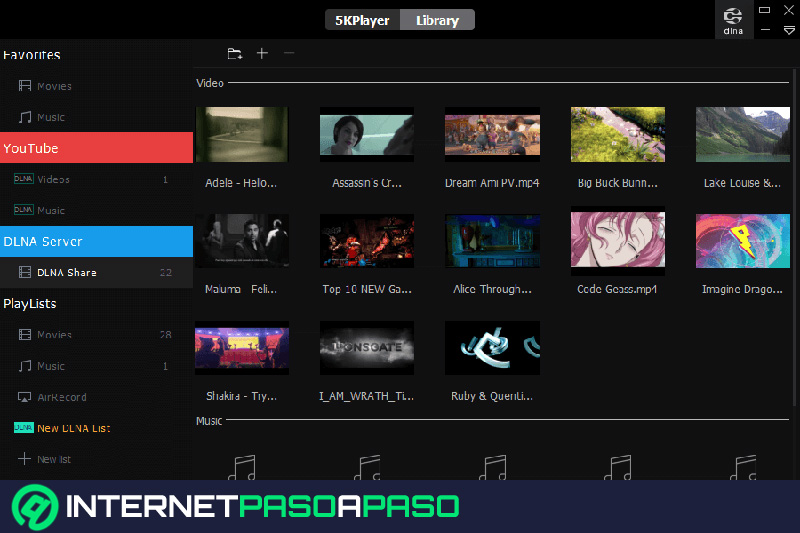 As its name suggests, this player will allow you to view content in the best possible image quality. In addition to this, it has support for viewing all formats, including those that contain 3D images, which puts it high on our list.
Parma Video Player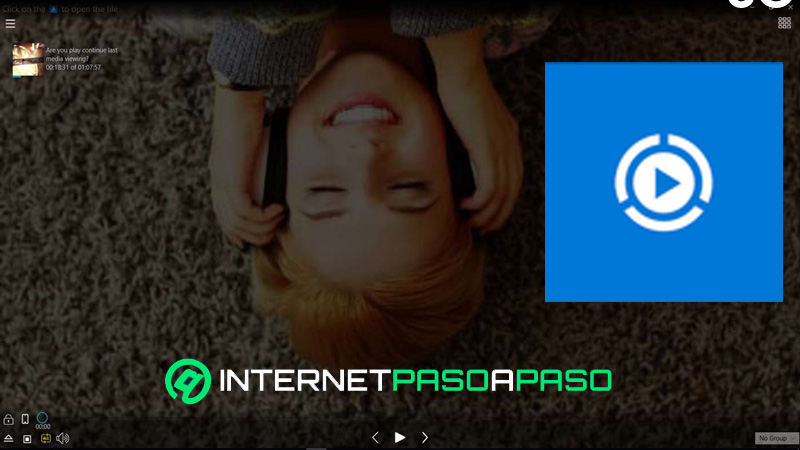 This is another basic player and very easy to use thanks to its intuitive interface and nice design. In addition to this, it has certain characteristics that make it position itself as an excellent option . One of them is its equalizers for the audio channels of each file, as well as the quality of being able to accelerate and reduce the speed of content playback easily.
RealPlayer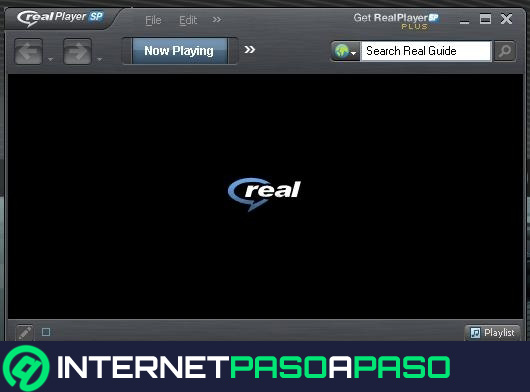 A player that tries to innovate and offer some different features than others offer. Therefore, in addition to allowing you to play all existing formats in the best possible quality, it also has the quality of being able to store content in the cloud, so that you can access them from any other device whenever you want. Of course, this is a premium feature that is only available in its 5Eur paid version, which gives you a total space of almost 400 GB of cloud storage.
UMPlayer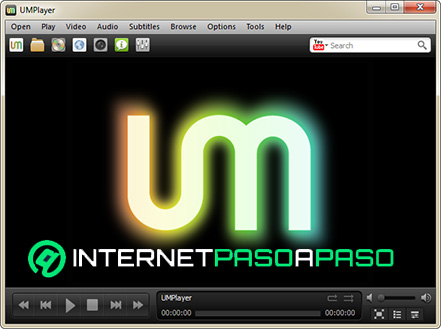 Cooked as Universal Media Player, this player will give you hours of happiness and entertainment thanks to its various functions that will make the experience of consuming audiovisual content from it more pleasant. Like programs like VLC.
This is a completely free open source project that allows you to play all currently existing formats in 4K quality, as well as those in 3D and even 360 ° VR videos . Not forgetting that it can also be perfectly synchronized with the main streaming platforms such as YouTube or Vimeo. In addition, it allows you to change its design by downloading various "skining" or skins on its official website.
Plex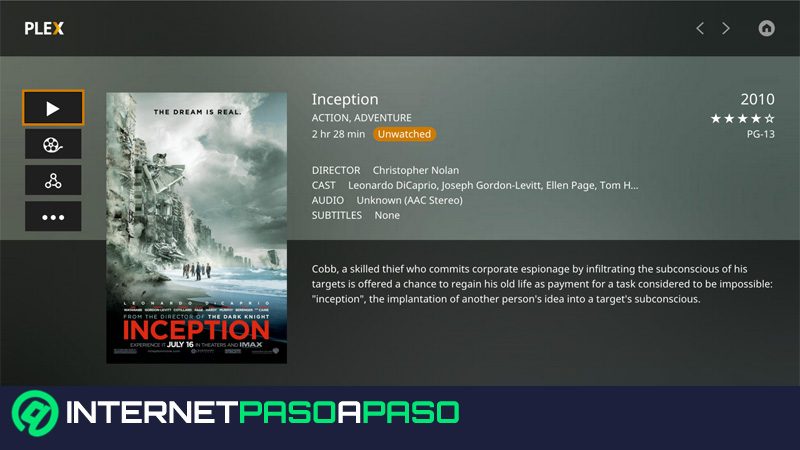 This is the program that promises to completely change the way we consume audiovisual content . Beyond having an excellent player with all the necessary drivers to give you a pleasant experience.
This is a software in which you can store your audiovisuals to later view them from other devices. In a way it is as if it were a portable library that you can access from your mobile, tablet or laptop, as long as you download this program on them.
SMPlayer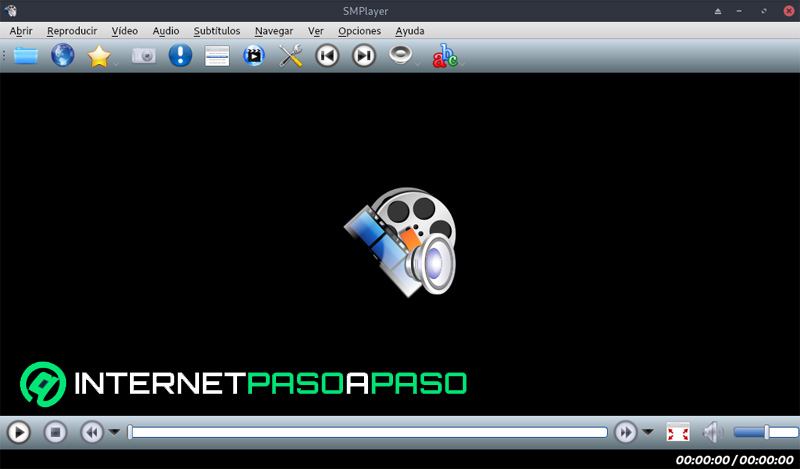 Another quality player that you can buy on your Windows completely free of charge. This has everything you need to fully enjoy your audiovisuals as it supports all video formats and subtitles, as well as support to connect to streaming platforms such as YouTube and view all the content of your favorite channels from it . Not forgetting its hardware acceleration system to prevent the movie from crashing while playing.
INNA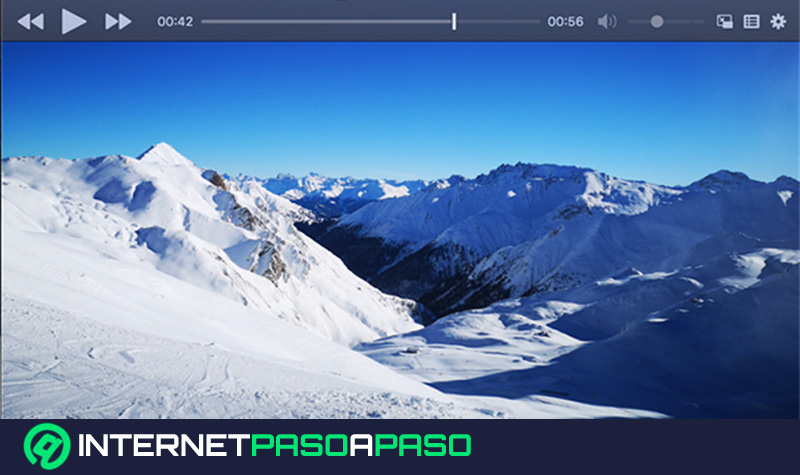 This is the biggest competitor to VLC today . It is a program born from an open source project that has no waste whatsoever. This goes beyond playing all formats in 4K quality , and it also does so in 3D and 360 ° VR, being one of the few on this list that claims to be so complete .
In addition to this, it supports all audio and video codecs, especially the most complete high definition ones that often represent so many problems for consumers of audiovisual material. It is completely free and does not have an iota of advertising, so your experience as a user is guaranteed with this program.
Monkey Media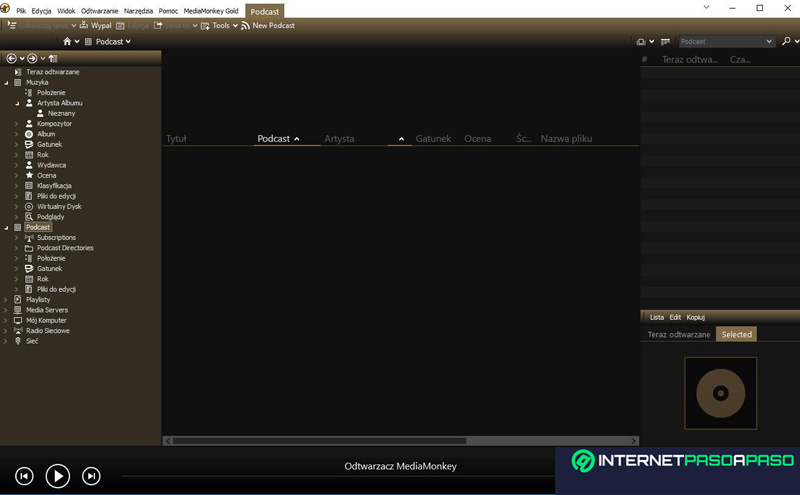 This is another excellent quality multimedia center that you should not miss out on for any reason. It is a first level organizational tool since in it you will be able to organize and access all your content from a single interface.
In addition to this, it has support to connect to the Chromecast and other types of TV Box, which gives it a plus of connectivity that does not have any waste. Your player can read all formats and play in the best UltraHD quality available so far .
MediaGo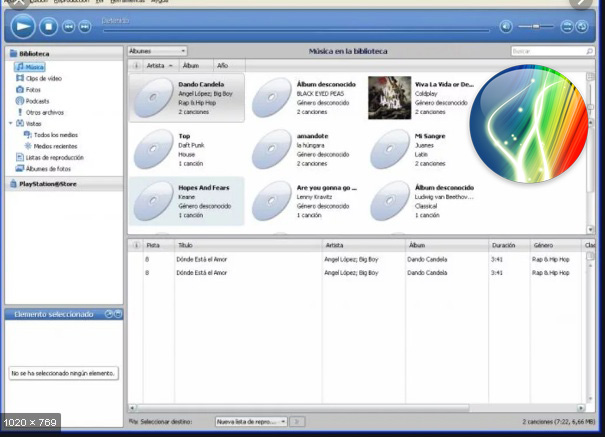 This is another tool with first-rate organizational value. In it you can organize all your audiovisual content to quickly enter from a single interface. In addition, you can not only store content offline, you can also link it to platforms such as YouTube and the like to access them from its player, which reads all formats and plays them in the best possible quality.
MPV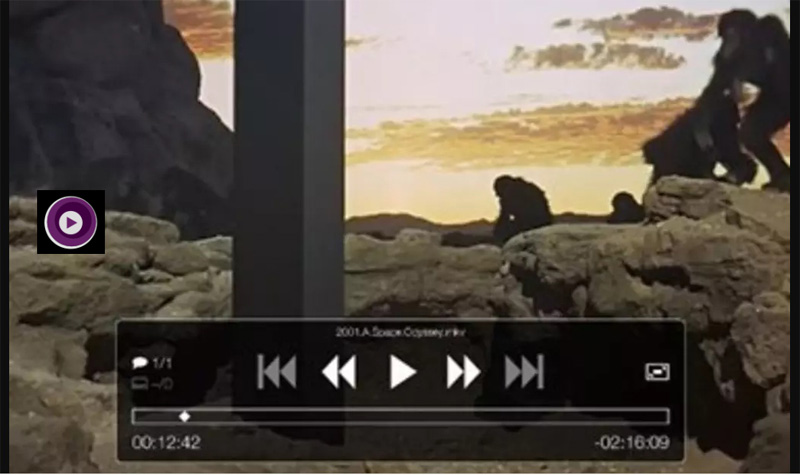 This is another open source project that makes powerful features available to users completely free of charge . Among them is being able to take advantage of hardware acceleration and being able to play content in 4k.
But without a doubt what is most valuable is its organizational capacity to allow you to organize all your content in a single interface . This without forgetting that you can reproduce online content from various streaming platforms without any problem.
Splash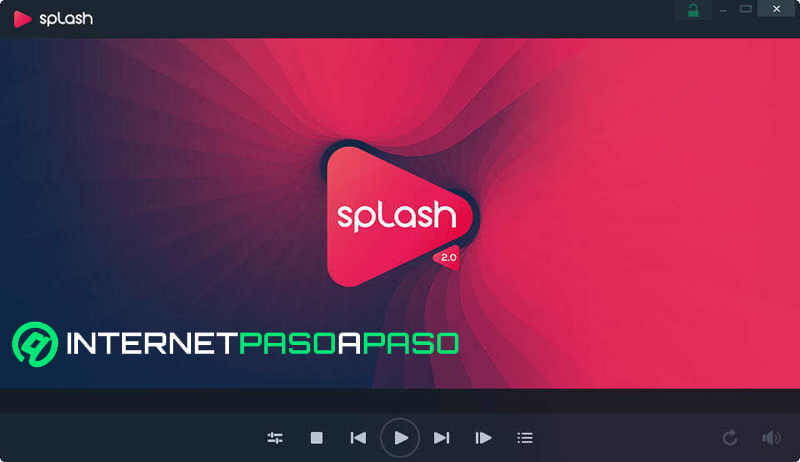 This is another tool that has no waste. It has a free version that allows you to play content in 4K, but without a doubt the one that is most worthwhile is its free version which has much more advanced technologies. Among its main assets are its multiple controllers so that you can have total authority over everything that happens during playback with just the use of the mouse.
All Player
We finish our list with this simple player that can support all existing formats and play them in the best possible quality. It has a free version that is full of advertising, but you can eradicate it by paying 5 Eur. Once you do not have the annoying ads, it is a first level multimedia center.
What is the best media player to play video and audio in any format to install on Windows?
Talking about the best video player in Windows is very difficult since there are hundreds of them and each one has its special touch. Of course we cannot fail to mention the most complete ones such as VLC, GOM Player or INNA, but there are other options that cannot be ruled out as worse either.
The final verdict is yours and your needs, since the best player will undoubtedly be the one that allows you to satisfy them all and leaves you satisfied when you finish consuming your content.