multimedia
What are the best templates for microsoft excel for free to download online? List 2021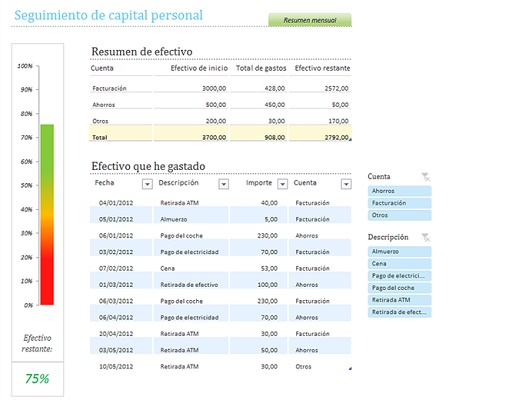 Excel templates are tools that allow you to save time and work in the office and at home, performing automated operations. When you create a template, it can be adjusted for any purpose, therefore, you can apply it to different documents and use it over and over again.
In this way, they facilitate the process of creating consistent and dynamic spreadsheets that will help you be more productive in your daily tasks. These are especially valuable for frequently used document types such as calendars, budget planners, invoices, inventories, etc.
If you want to learn how to design and find out which are the best offered by this Microsoft Office program , we invite you to continue reading. Right here we also explain what they are, what they are for and what advantages it has, in case you are new to this computer world.
What are Excel templates and what are these tools for?
Excel templates are powerful tools that facilitate users with the tasks of calculations, preparation of formats, planning of personal, academic, work, sports activities, among others. In addition, with these you do not need to know how to do the operations, or even how to write the formulas, they are already integrated into the spreadsheet.
You can use the ones that are already installed automatically in Excel by default, or you can download them for free from the Microsoft Office website. They generally use the file name extension .xltx, as opposed to .xlsx for an Excel workbook.
Given the nature of its use, we can find that they are very useful to carry out:
Accounting for both companies and small businesses, and even household expenses, personal portfolios and investment portfolios.
All types of sales invoicing and online or physical budgets.
Inventory controls.
Control over eating, diet, and exercise.
Construction of daily activity schedules and calendars.
Creation of scales and diagrams.
What are the advantages of using templates to organize yourself in Excel?
Without a doubt, this piece is much more than adding numbers, creating charts, graphs and performing numerical analysis. Well, as they are integrated into the Excel software, they help you save time when preparing new projects quickly.
For example, if you're interested in creating an agenda or calendar, issuing receipts, or developing schedules, you have a set of templates on hand to simplify many routine tasks. In addition, a very important aspect is that you do not need to have deep knowledge to use them and take advantage of them.
Beyond this, they provide us with other benefits such as:
It is much easier to enter the information in a template, since the entire format is ready and shows specifically where each piece of information should go.
As it is a ready-made document, we save a lot of time and focus only on the essential information.
You avoid making mistakes when programming the formulas for the different calculations, since this whole process is ready.
All have been designed with a professional and artistic touch, so we do not have to worry about the aesthetics of it.
It allows us to work in a more orderly and clean way, thus improving our productivity.
List of the best Microsoft Excel templates to do it all
Now we will see which are the best templates that Excel provides us in its online template platform, according to the main categories:
Invoice templates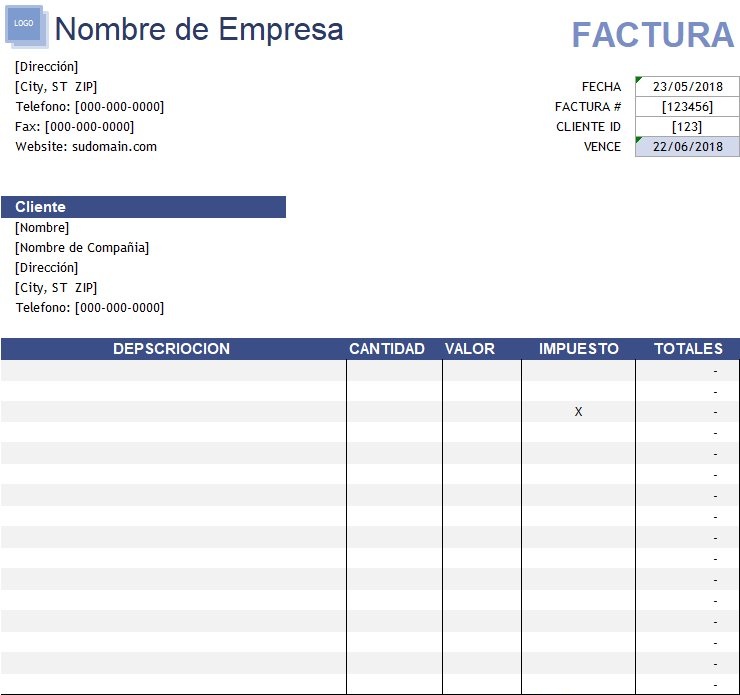 These are a vital tool to keep accurate control of customer records. With them you can create personalized and professional invoices, which can be modified and adapted for various clients and services.
Any business, large or small, will benefit from streamlining the design and functionality of invoices. In addition, all the calculations can be done by yourself. Well, there is no doubt that they are an ideal solution for any seller:
Templates to keep your accounting
If you are a merchant or a small entrepreneur, it is ideal, since you can accurately and systematically monitor the accounting process of your business. In the same way, you can calmly keep the financial statements of any organization. For example, the trial balance, profit or loss statement, journal, and balance sheet, to name a few:
Topics to organize your daily agenda or calendar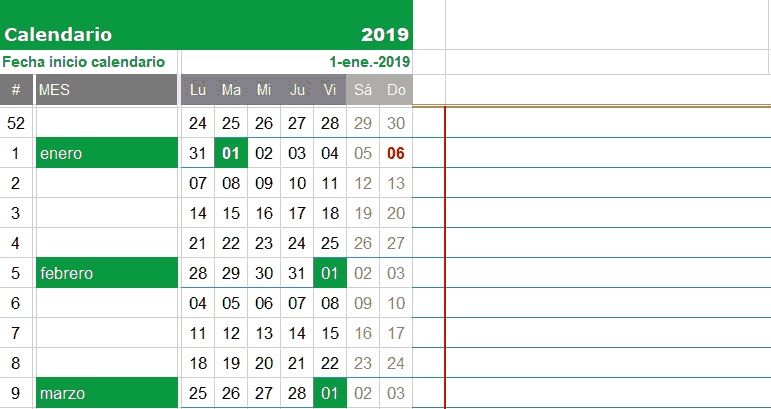 With these themes you can easily organize all your activities, whether they are work or personal. An advantage of these is that some come with holidays, so you will avoid having problems when programming.
Now, the most important thing is that you can customize the theme based on your requirements:
To control your diet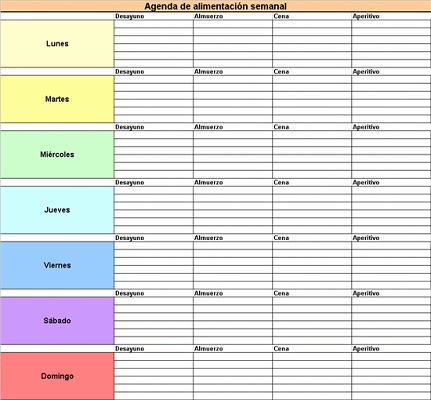 These even help you control your diet digitally, that is, it allows you to develop a record of the nutrients you consume daily. Likewise, it helps you plan meals for weeks, when you should eat, the amounts, portions, etc:
Topics for your exercise routines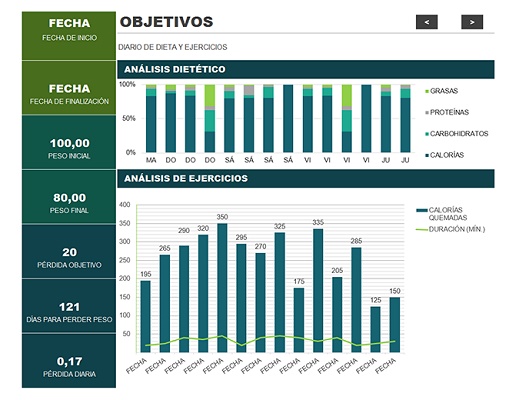 Definitely with these you can also keep track of all the activities of your personal life, in this sense, there are topics for your exercise routines, for users who like to do sports activities and others. Therefore, you can, for example, create a record of the warm-up time, distance traveled and number of hours trained in the week, to name a few:
To organize your courses and classes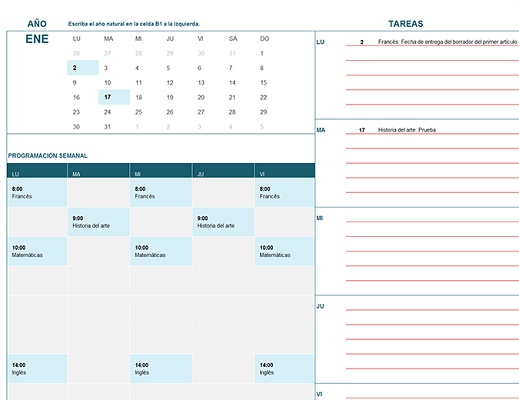 If you are a student you can create your template to organize your courses and classes in a simple way. So you can plan your weeks efficiently to attend your academic activities on time:
Student Calendar: Set your calendar for classes only, making the week start on Mondays. It allows to follow up on the subjects in their respective schedules, as well as on pending assignments.
Weekly College Schedule: This is an elegant tool that helps students stay on top of their week's schedule, in order to fix the most important issues to be resolved.
Simple class schedule: Keep your weekly class cycle well controlled and avoid missing important classes and assessments.
University course calendar: Record all the activities of your career so that you make better use of your study time.
Homework schedule: Organize all your college assignments in order of priority and start leaving each of them until you can rest.
Worksheets for your personal projects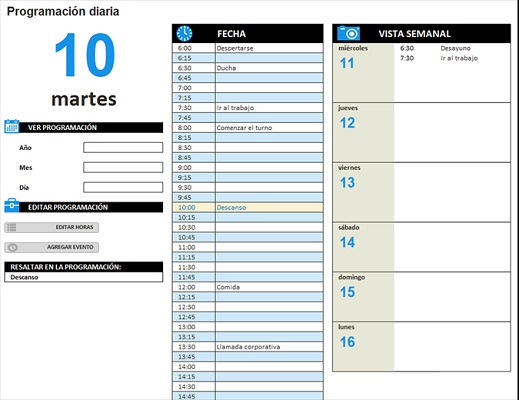 At this time it is common for you to have thousands of assignments, therefore, it is necessary that you have worksheets for your personal projects. Remember that success goes through the discipline of planning, organizing and managing resources to carry out the specific goals and objectives of your life project. Therefore, these help you to keep track of all your efforts and resources over a period of time:
Daily work schedule: Manage your personal activities daily and dedicate time to your personal projects.
Project monitoring: Take control of all your personal projects and develop your potential to the fullest with this great tool.
Topics to organize your personal finances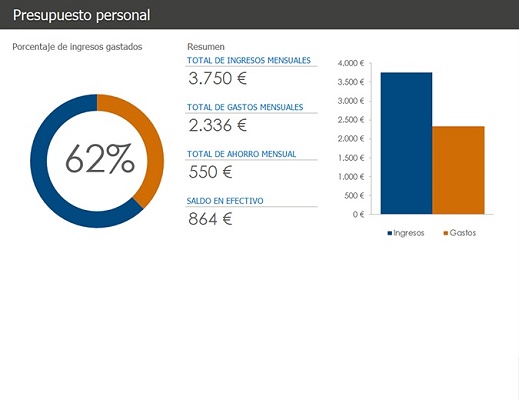 Nowadays, keeping track of your bank accounts is very easy thanks to these topics to organize your personal finances. Simply, you must enter your initial balance, each of the transactions and let Excel take care of the rest. There, you can analyze your expenses in detail:
Personal budget: Keep track of all your transactions and keep everything in an orderly and clean record. This will allow you to better manage your income.
Basic personal budget: Keep the accounting of your home throughout the year and do not let any dividend slip away on unnecessary things.
Personal net worth calculator: Get the net value of all your assets and assets and from then on try to grow them.
Templates to organize your monthly payments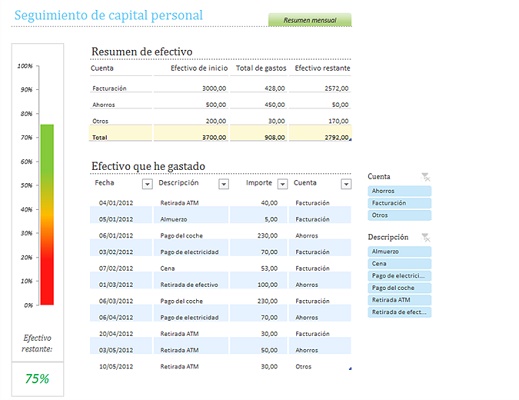 They are very similar to the previous one, since they allow you to keep track of all the monthly payments. Likewise, any tool that you use to record the entry and exit of money each month is not too much.
Manager of the personal economy: With this elementary document, you will be able to have registered all your monthly expenses and keep your economy in a healthy state.
Budget of household expenses: Record each expense during the month and spend wisely, so that these records are always positive.
Family budget per month: With this document your whole family will be aware of expenses and income to take care of the household economy.