multimedia
Use bomi player, an alternative to vlc opensource for windows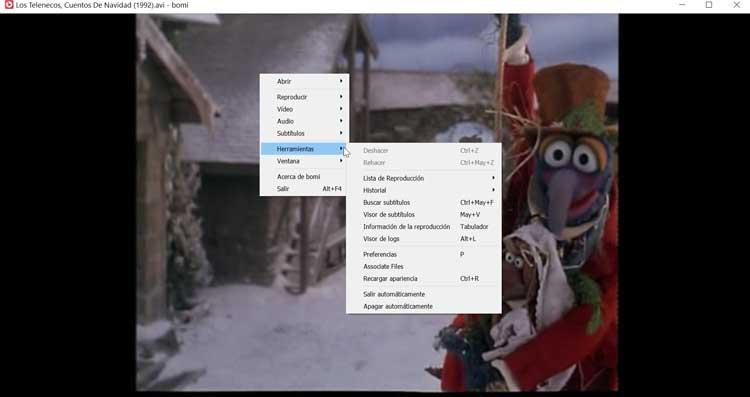 It is becoming more and more common to have a computer with which we can perform all kinds of tasks, from working with it to enjoying our free time with our favorite music and videos. In order to play all our multimedia content stored on the PC, we can choose a separate audio and video player or combine both options in a single player, as is the case with Bomi Player .
Bomi Player is a free and open source player , based on the MPV player for Linux. This player for Windows is capable of playing all kinds of multimedia files and optical discs such as DVD and Blu Ray, as well as URLs of pages such as YouTube. It stands out for its simple handling as well as convincing, since it is very complete, being able to adapt to the high demands of today's users, given the wide competition it has in the market.
There is much to be said for the qualities of this useful program, such as its ability to support various subtitle formats, as well as its support for hardware-accelerated decoding via GPU. In addition, it is a tremendously light player, which means that it does not need many system resources to function, so it is suitable for all types of equipment, even if they are old or not very powerful.
Main features
Compatible with files from multimedia files, DVD, URL, Blu-Ray,
Allows specific AB repeat by time and by subtitle.
Includes color equalizer (brightness / saturation / contrast / hue).
Support for multitrack audio files
Configurable appearance through skins.
Adjusts the synchronization between audio and video
It has several audio output drivers
Support for different subtitle formats (Sami (smi) / SubRip (srt) / MicroDVD / TMPlayer / ASS).
Allows rendering of multiple subtitle files at the same time.
Generate playlists based on file name.
Automatically generate and restore playlists.
Various aspect ratios and cropping modes are available for videos.
Allows flipping, blurring, sharpening and other filters on videos.
Hardware accelerated decoding
Watch videos and listen to music with Bomi Player
Once we launch Bomi Player, a simple and easy-to-use interface appears . This interface is characterized, unlike other multimedia players, of not having a menu bar at the top, which will allow us to view all our content without image limitations due to uncomfortable bars. If we want to access any of its options, we will have to activate it by right-clicking, and a context menu will appear.
At the bottom it also has a hidden playback bar that we can see if we lower the mouse pointer down. In it we find the classic buttons of Play, Forward, Back and Volume on the left. While on the right side we find Playlist, Subtitles, Audio and Full Screen functions. What, if it turns out, at least strange, is that it does not have a Stop button itself, but we can only pause the image.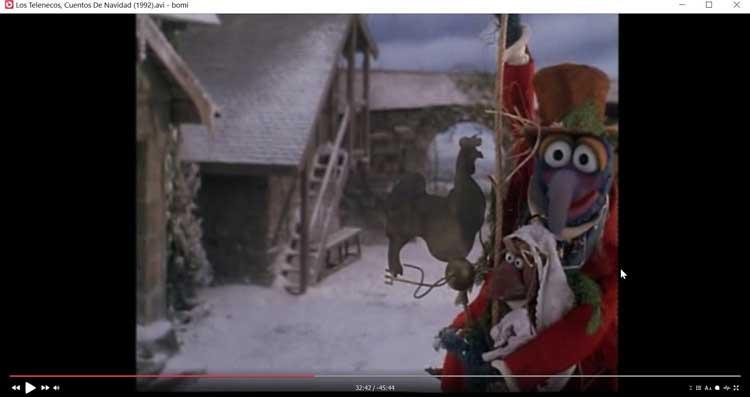 All the options menu is hidden
By clicking the right mouse button, its context menu appears where we can access its different functions. For example, we find the Open option , from where we can execute files, folders, DVD, Blu-Ray, URL, as well as the content that we have recently viewed.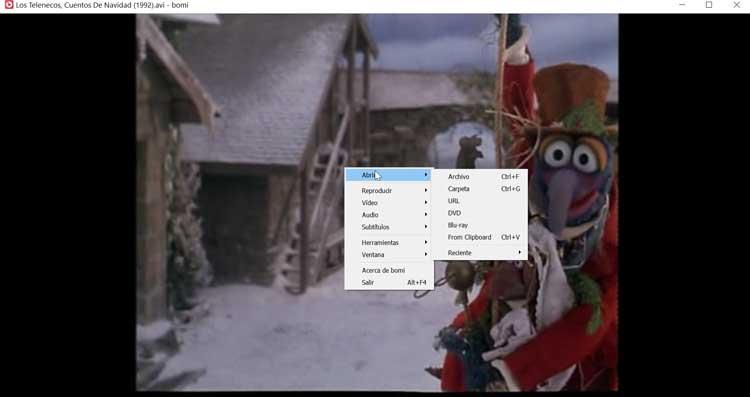 From the Video tab we can adjust different aspects of it, such as the aspect ratio, crop or rotate the image, perform a zoom, take a screenshot, adjust the color, among other functions.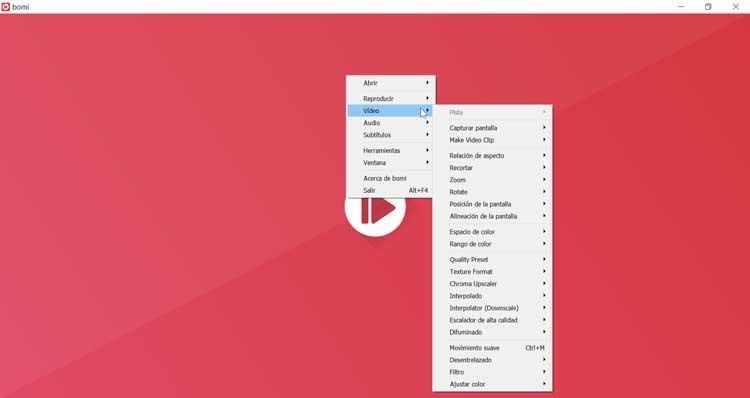 In the same way, we find the Audio section , where we can make different configuration options. From here we can synchronize the audio, adjust the volume, open the equalizer or perform amplifier work. It is a menu that we can go to if we notice that the image of our audio or video is not well synchronized.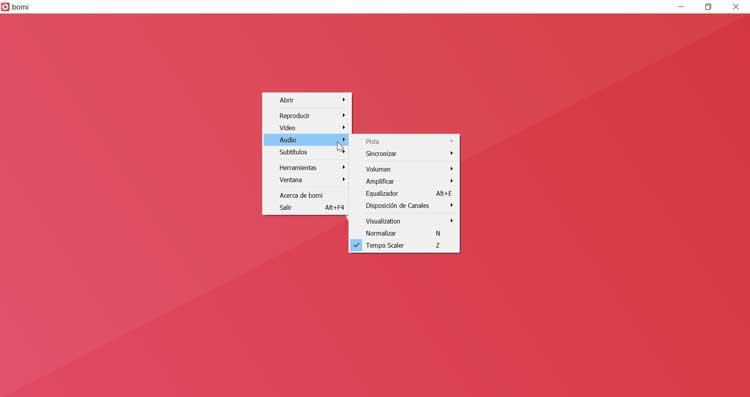 We also find the Subtitles menu , where we will find different options to view them correctly. So we can configure its alignment, as well as its position and scale. In addition, it has the synchronization option (+0.2 sec and -0.2 sec).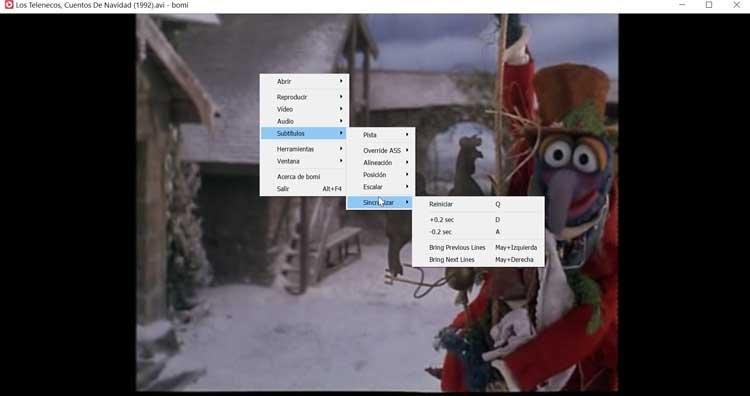 Finally, it is worth highlighting the Tools menu , from where we can have access to the history of reproduced elements, as well as search for subtitles, obtain information about the reproduction. We can also open a playlist or add or delete elements from it.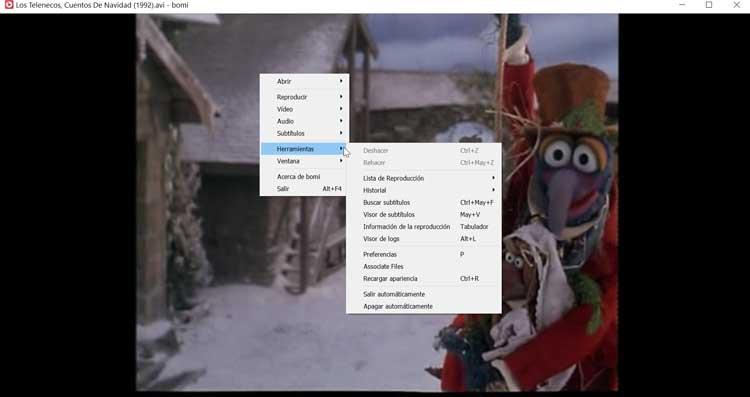 Download Bomi Player
Bomi Player is a free player that you can download directly from its website . It has a version with installer, as well as a portable version compatible with 32 and 64 bit systems . In this way we can run it from any external storage medium such as a hard drive or pendrive, without having to have it installed on the computer.
Its main drawback is that despite being an open source application, its latest available version corresponds to 0.9.11, which dates from May 2015, so it has not received support and updates from the developers for 5 years . This is not an obstacle for the application to function properly.
Alternatives to Bomi Player
If we are looking for a multimedia player in the market, we find a large number of options, so we propose a couple of alternatives to Bomi Player to take into account:
MPV-EASY Player
It is a free and open source application, easily configurable and customizable, such as Audio, Video, as well as customizing the keyboard and mouse shortcuts that we can use for this program. It has a renewed and minimalist interface where you can have all the well differentiated functions. MPV-EASY Player, we can download it from the following link .
SMPlayer
This multimedia player is characterized by having its own codecs and the ability to remember the options of all the files it plays. It also has a very interesting option, such as the ability to play videos on the TV using Chromecast. In addition, it also allows you to view YouTube videos. SMPlayer is a free player that we can download from its official website.