multimedia
These apps allow you to create and mix songs like professional dj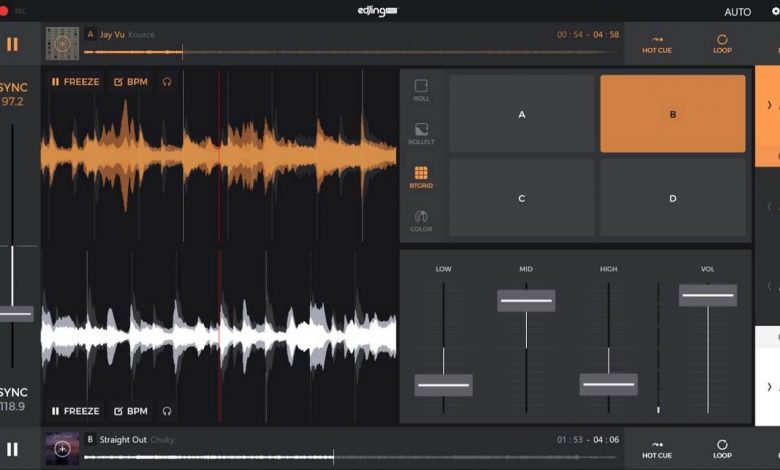 Unless we have a music group, most of the songs we listen to today are created digitally with tools and synthesizers. Currently there are a large number of tools designed to facilitate the creation of music. The options used by record companies are usually private and they pay very large licenses for them. However, this does not mean that any hobbyist or professional cannot create their own music. And it is that if we have artist blood inside and we like music, with these applications we will be able to create our own music and mix songs even without the need for technical knowledge.
The Windows 10 application store, the Microsoft Store, opens up a new world of possibilities for users as they can find, download and install all kinds of applications very easily. Developers are aware of this and, therefore, more and more people are encouraged to bring their professional applications to this store.
Thanks to this we will be able to find collections of applications as interesting as the one that we are going to show you today. The best applications for Windows 10 that we can easily download to create and mix music even without the need for technical knowledge in the field.
Best free apps to mix and create music
Next, we are going to see the best applications for Windows 10 that we can easily download to create and mix music even without the need for technical knowledge in the matter.
Music Maker Jam, the best for creating songs easily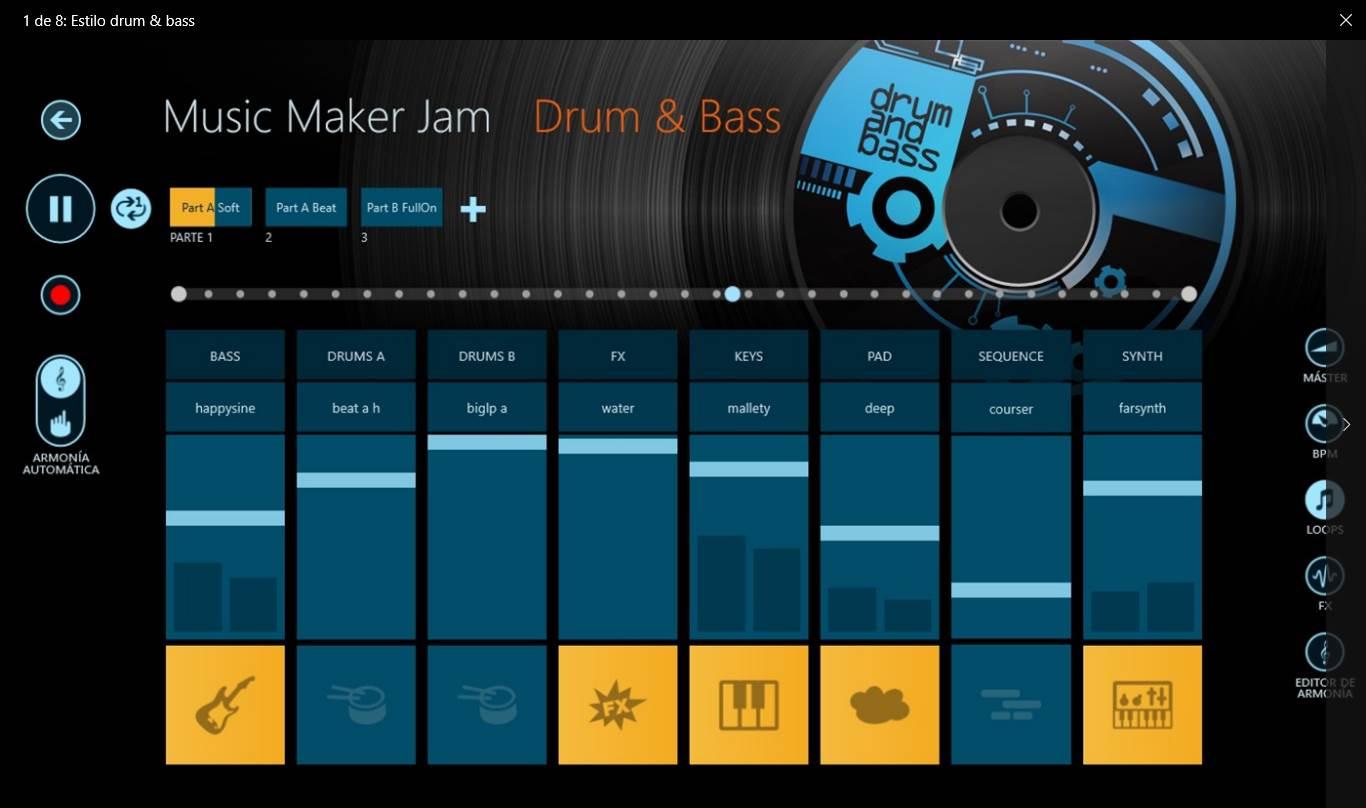 The first of the applications that we are going to talk about is Music Maker Jam . This app is completely free and its main purpose is to allow us to create all kinds of music and songs in record time. For this, this tool gives us a large selection of professional loops, a total of 8 tracks to mix as we want and all kinds of tools to adjust the tone, time and effects of the songs.
By default this application comes with 4 styles of music, and every month we will receive 3 new styles, in addition to being able to acquire the styles that we want.
DJ Mix Maker
Here we find another interesting proposal of the same that behaves like a studio simulator that includes its own audio editor . At the same time we will have a powerful music player that will also help us to carry out our own compositions in this regard. Also, if we make use of this specific proposal, we will see how easy it is to create our own music themes without having used software of this type in the past.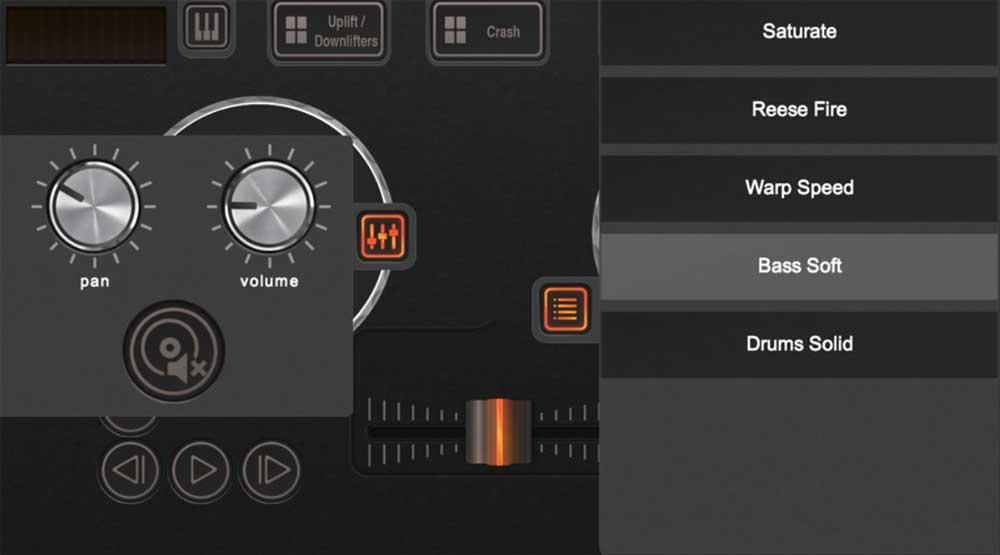 Of course, for all this, the application proposes a series of functions that will be very helpful in these specific tasks, starting with the electronic music table that we found in the beginning. We are also going to observe that it has two turntables to scratch, and where we add sound effects from among the many available in the program. At the same we have the possibility to load our favorite samples externally, for example from an SD card or USB memory. To this we add that we can add our own sounds or effects to improve the project .
Karaoke One, so the party doesn't stop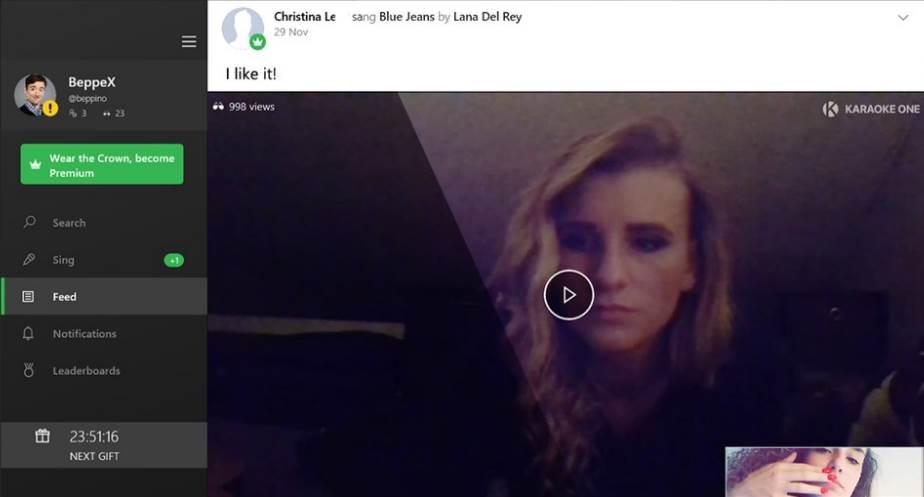 This application, available for both PC and Xbox One, allows us to access a large database of songs in MP3, with their corresponding lyrics perfectly synchronized, in order to take our party to a new level.
In addition to having a large database of songs, Karaoke One works as a social network. Users can record themselves singing any of the songs on the list and share their creation with others through YouTube or the social network itself. In addition, we can also customize our own videos to go further and become true artists.
edjing 5, a DJ table on your Windows 10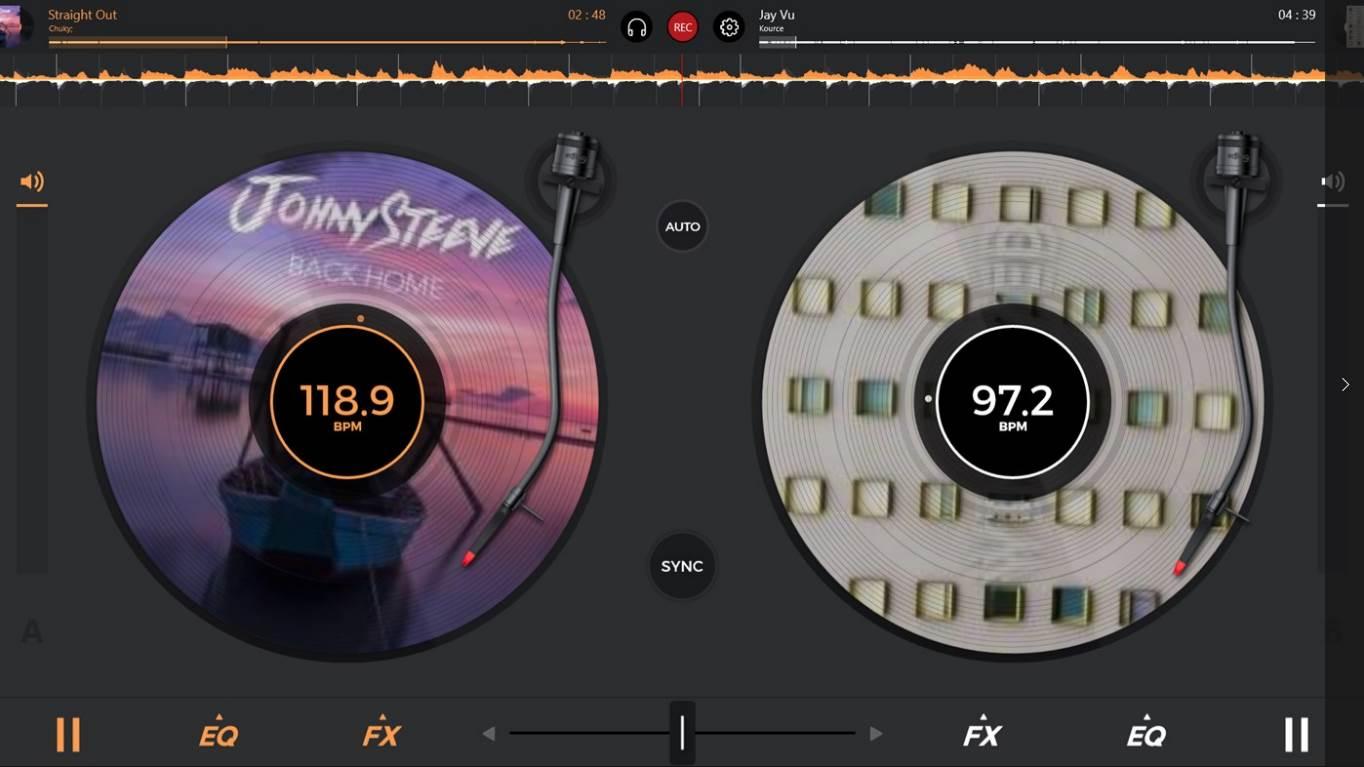 If what we want is to mix songs and test if we are worth as a DJ, edjing 5 is one of the best free applications that we can find for this purpose. This application allows us to access our entire computer music library, assemble it and mix it to our liking.
In addition to having a clear and intuitive interface, in it we can find the most professional applications, being able to adjust the BPM of the songs, add all kinds of effects in real time and even record our mixes in high quality formats to be able to reproduce them in other times.
DJ Mix Pads 2, for those who want to create electronic music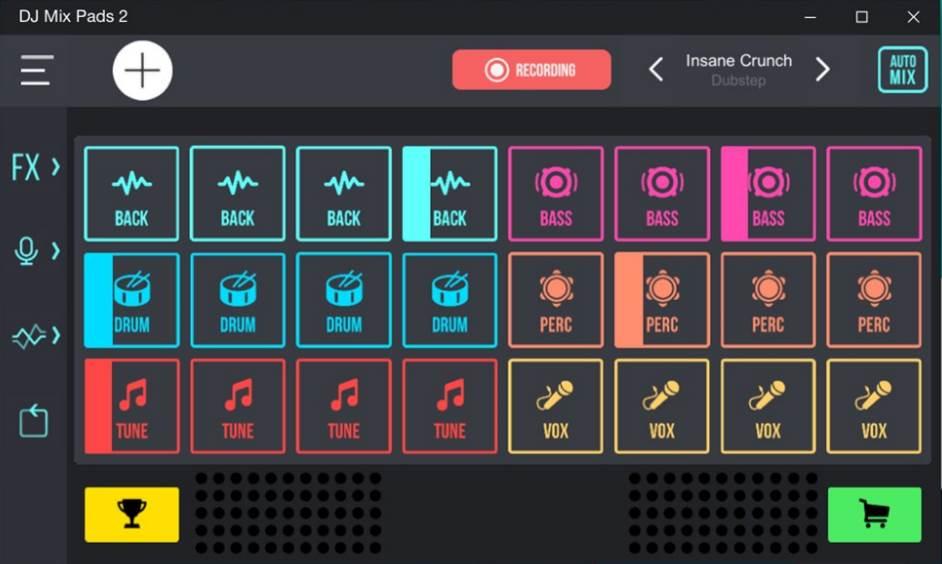 If what we like is electronic music, then DJ Mix Pads 2 is for us. This application allows us to make all kinds of mixtures without the need to have any special prior knowledge. This program has all kinds of effects and tools to shape our music. In addition, we can also find in it a large collection of instruments, equalizers and filters to achieve the most professional result.
This application has a microphone input that allows us to record while composing music and the possibility of exporting our creations.
ArcTrax, use MIDI keyboards in your compositions
Following in the same line that we propose here, in this specific case we are going to talk about a synthesizer in the form of software that you can find in the Windows store. Its name is ArcTrax, and it is specially designed to allow users to carry out quite intuitive sound editing . All this is achieved to a large extent thanks to the design of the user interface that it proposes.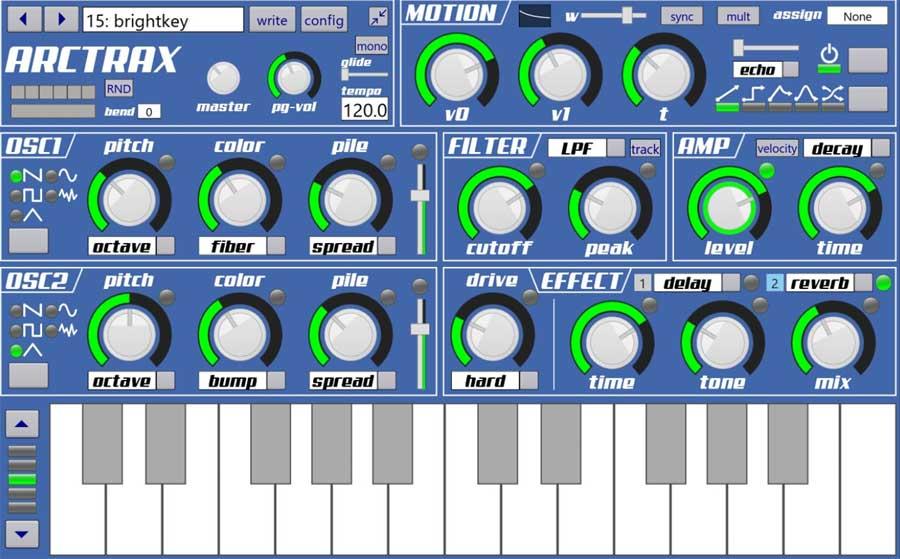 To all this we must add the fact that we find an independent control function for each of the audio selectors. This will allow us to create unique and original compositions up to the highest level. In addition, more experienced users in these areas will have the opportunity to use external MIDI keyboards to reproduce the tones they want here.
Electric Loop Pads, more than a hundred loops at your disposal
We are going to continue with this proposal called Electric Loop Pads, a music application for Windows that will allow us to create our own rhythms in a simple way. In addition, all of these will irrevocably lead us to generate original and own music in a totally creative way. It is worth mentioning that from the outset the program already presents us with a total of 140 drum loops, among others, ready to go from the moment you install the program.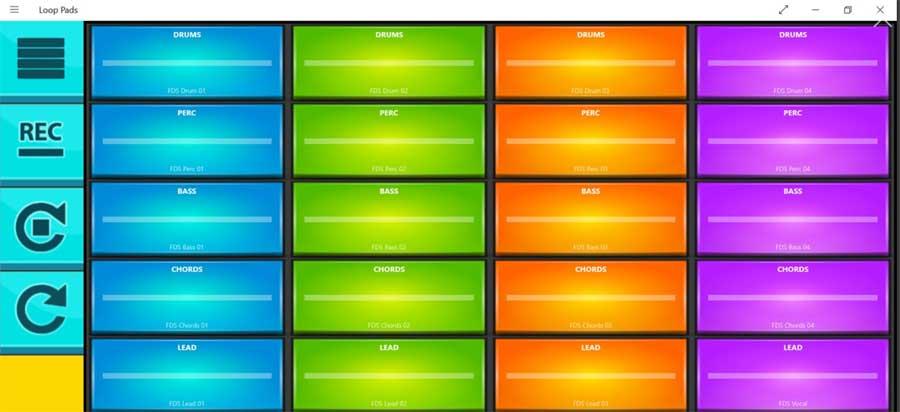 At the same time, later we will have access to new content that will be delivered through the Loop Pads library. This will give us the opportunity to mix all these elements for the composition of our own songs. To all this we must add built-in functions such as tempo synchronization, categorization of loop types by colors and groups, progress bars and various default presets. We will also have a multitude of content styles such as drums, bass, Hip Hop, Techno, Trap, House, etc.
Virtual Mix Studio, complete tool to compose melodies
We are talking about a music mixing center with which we can easily create our original tracks. It has various tools, among which we find melodies, voices, touches, effects as well as percussion tones. The application has a basic digital mixer along with a rich set of options with which to create our own demonstration projects or our own musical melodies. Simply add any option to your list before beginning the mixing process.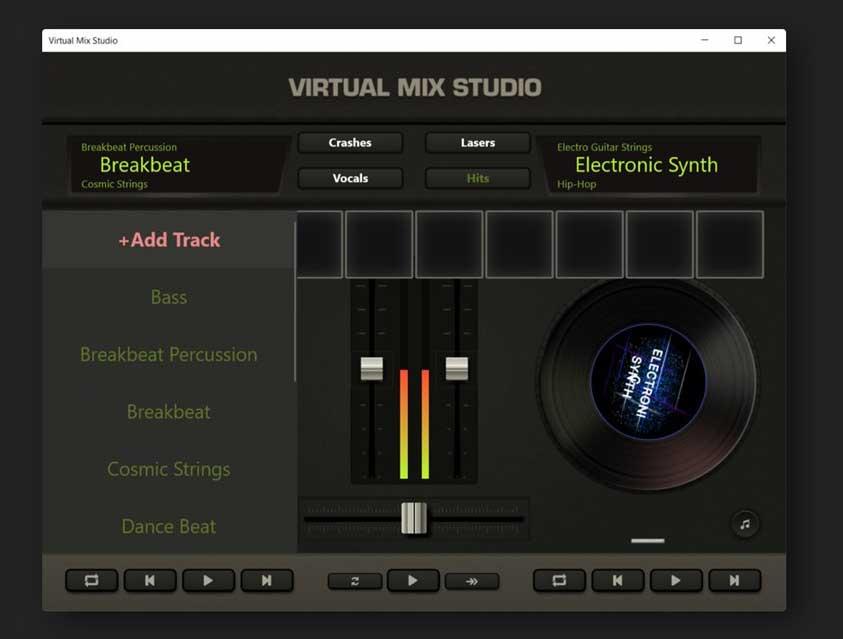 Thanks to its piano keyboard, we will have an auxiliary instrument that will help us in the composition of our own musical pieces, aided by percussion with which to make the composition have a more attractive touch. Among its functions, its high quality sound stands out along with its 36 piano keyboard tones, 10 gears, turntables and effects mixer.
X Djing, complete DJ mixer
We are facing a DJ-oriented software that will allow us to mix music in a simple way while we play with different audio effects. It is an application aimed at both professionals in the sector and the most inexperienced, since we can find everything we are looking for in a professional mixer. It has numerous advanced DJ tools with which to make our compositions. For example, we can find 8 powerful audio effects, along with automatic combination and sync and a 3-band equalizer. It also has parallel Wayforms, Loop in and Loop out and 4 hot cues. In addition, it has an audio recorder that will allow us to record our music sessions to later save them on our hard drive. We can download the application for free,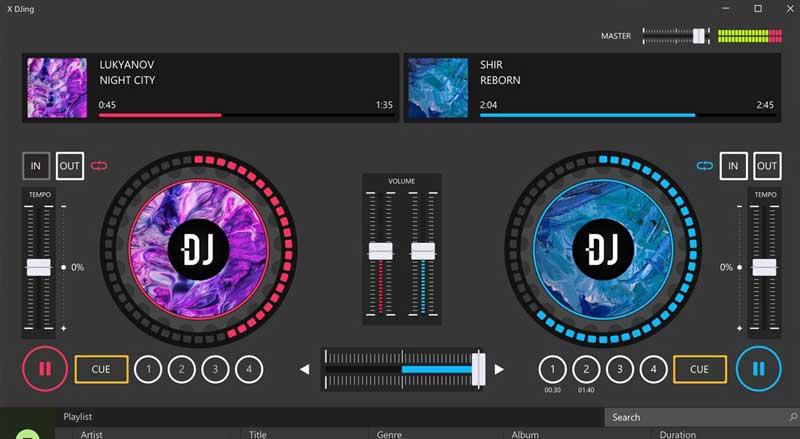 Paid apps for creating and mixing songs on Windows 10
If we are looking for an application of the most powerful possible, we will have to resort to different payment tools, with which to achieve completely professional results. For this we present some of the options that we can find within the Windows application store.
djay Pro, one of the best professional DJ apps for Windows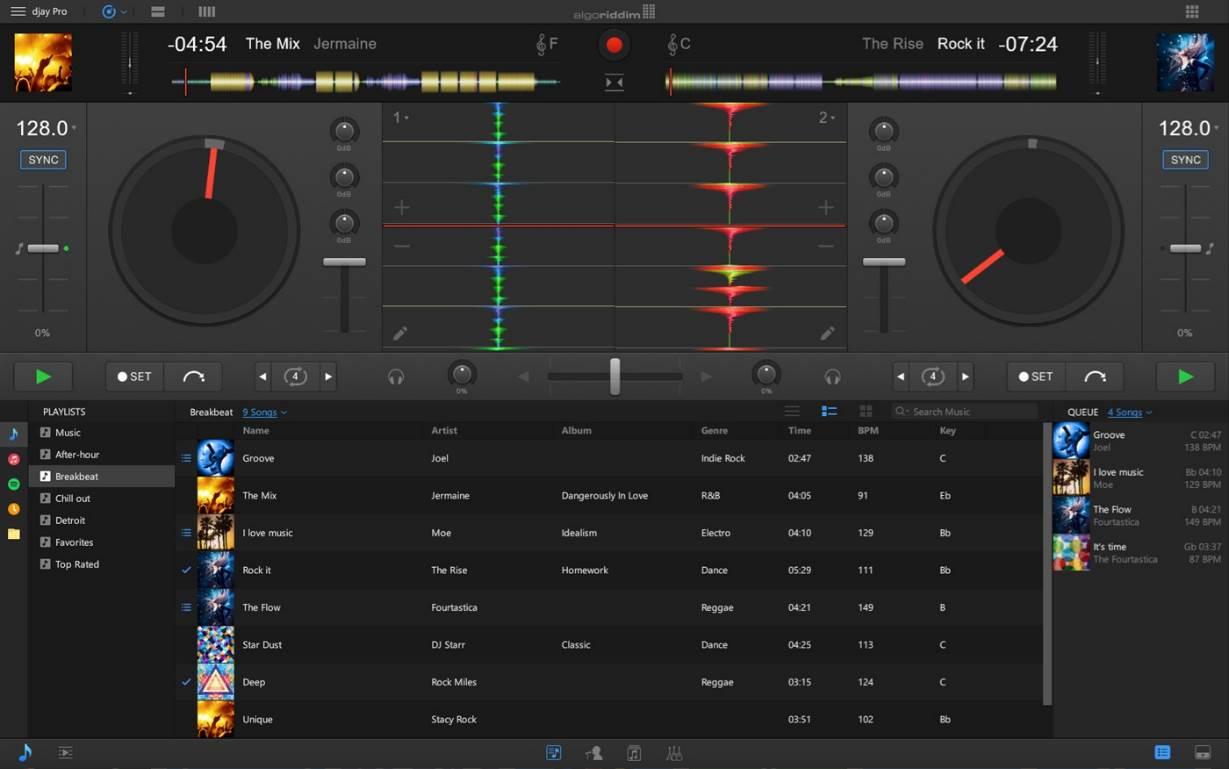 djay Pro is an application that seeks to open a gap between all kinds of DJs, from amateurs to the most professional. This application gives us instant access to millions of applications thanks to its integration with iTunes, Spotify and the possibility of loading our songs from the Windows file explorer.
This professional DJ tool has everything you need to create your own songs. If we are amateurs without much knowledge we will be able to mix songs easily, while if we are professionals we can easily change the BPM and other key information, make a crossfader, introduce effects and samples, add loops and much more. Everything the best DJ tables offer and much more for less money.
StaffPad, for those who write their own music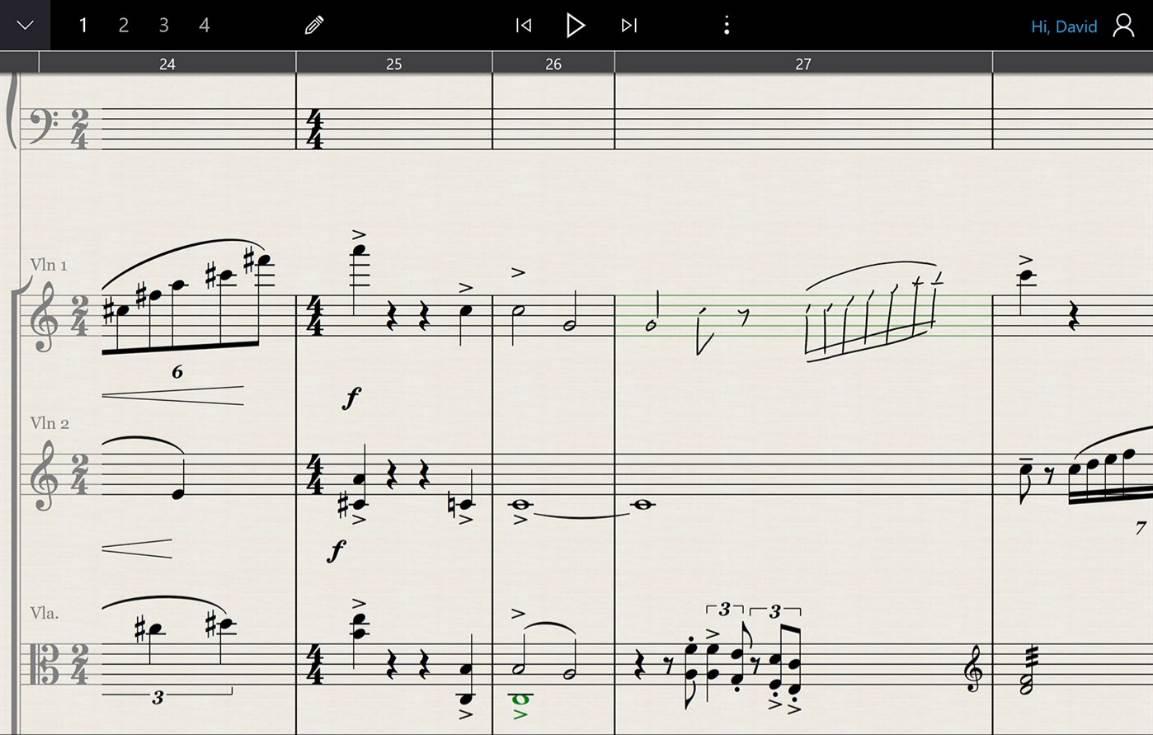 If what we like is to compose our own music, then StaffPad is for us. This application allows us to compose music with a pencil (like the one on Microsoft's Surface) and has a very advanced handwriting recognition engine. Everything we write about the scores will be converted to music. With a little practice we can have our own orchestra in Windows 10.
StaffPad is a very complete application, but very advanced. In addition to requiring the use of a pencil (without it it does not work), if we do not have very advanced knowledge of music we will not even know where to start.
Music Maker Plus, a powerful tool to easily create electronic music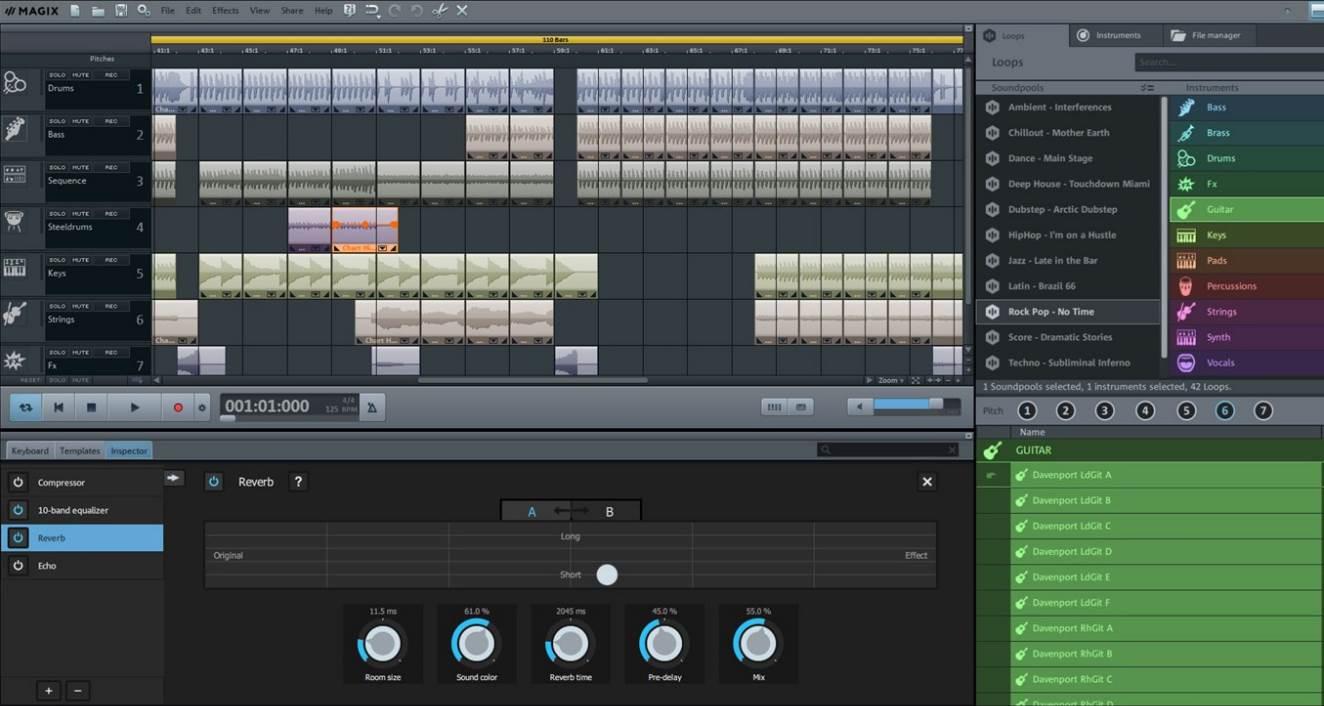 If what we want is to easily create our own music, then one of the applications that we should definitely try is Music Maker Plus . This application has more than 5000 tools, effects and sounds that are very easy to use to shape our own music.
In addition to creating our own compositions from these tools and effects, we can also create it using the different instruments included in it, such as Revolta 2, Pop Drums, Concert Grand or Drum Engine, among others. We will also have a large number of synthesizers and virtual instruments to perfect our creations.
edjing PRO, a professional DJ mixer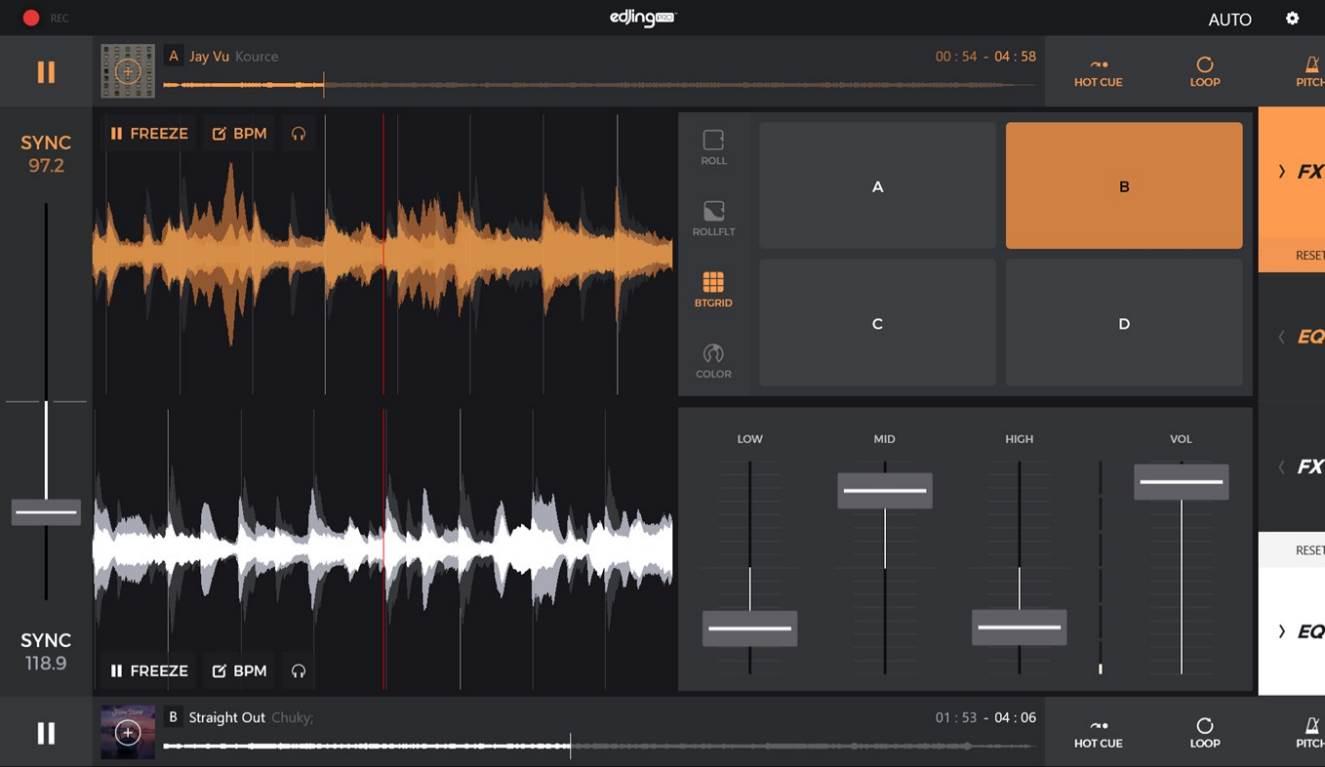 After gaining huge popularity as a free app, edjing PRO wants to become an even more professional paid alternative. This version, in addition to having all the features of the free version, has many more improvements and optimizations of all kinds, facilitates access to our music libraries and has more effects and tools to offer users everything that any console table offers. Professional mixing, but within reach of the mouse.