multimedia
The best apps to watch blu-rays on windows 10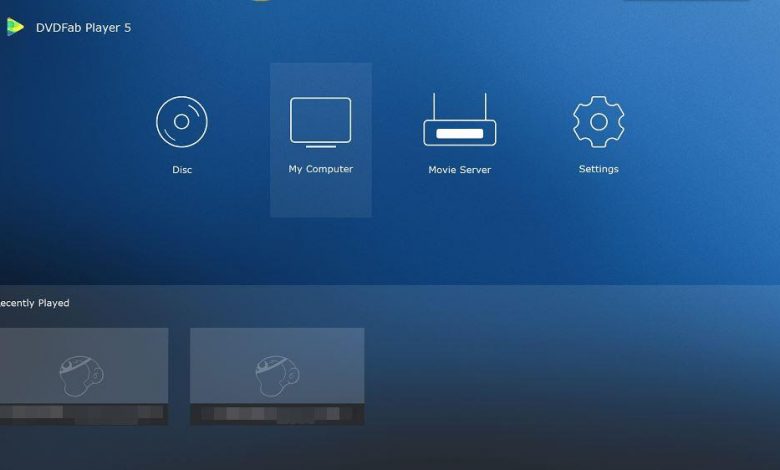 Although we are increasingly using streaming to view all kinds of multimedia content, there are still many users who still prefer the physical format. Beyond the classic (and now almost obsolete) DVDs, Blu-Rays are today one of the best platforms for those who want to watch their favorite movies at full resolution, both in FullHD and 4K. These discs can be played without problems on any player, on modern consoles like the PS4 and even on the computer. Although if we are going to do it in Windows we must know how to do it so as not to have problems.
The first thing to keep in mind if we are going to play a Blu-Ray in Windows 10 is that we need a Blu-Ray reader connected to the computer. These can be internal, if we have a PC tower, or they can be connected through the USB port to our equipment.
In addition, it is necessary for the computer to be relatively modern and powerful, since playing this type of content (especially in 4K) involves a high workload. If our computer is slow, we will have cuts during playback.
Once we know that we meet these requirements, the next step will be to use quality software that allows us to reproduce this content. Next, we are going to see some of the best applications to play Blu-Rays on Windows.
Free apps to play Blu-Ray
In general, to watch Blu-ray discs we can opt for some free applications, so if we do not plan to pay for one, we can choose one of the following.
VLC, the popular player also reads Blu-rays
Obviously we can't start talking about the best video players for Windows without doing it through VLC. This popular player, free and open source, has always been one of the best to play all kinds of videos without problems.
By default it comes with a series of plugins and codecs that allow it to read all kinds of formats without any problem. Although most users use it to play video files stored on PCs, it can also easily read optical drives, such as DVDs and Blu-Rays.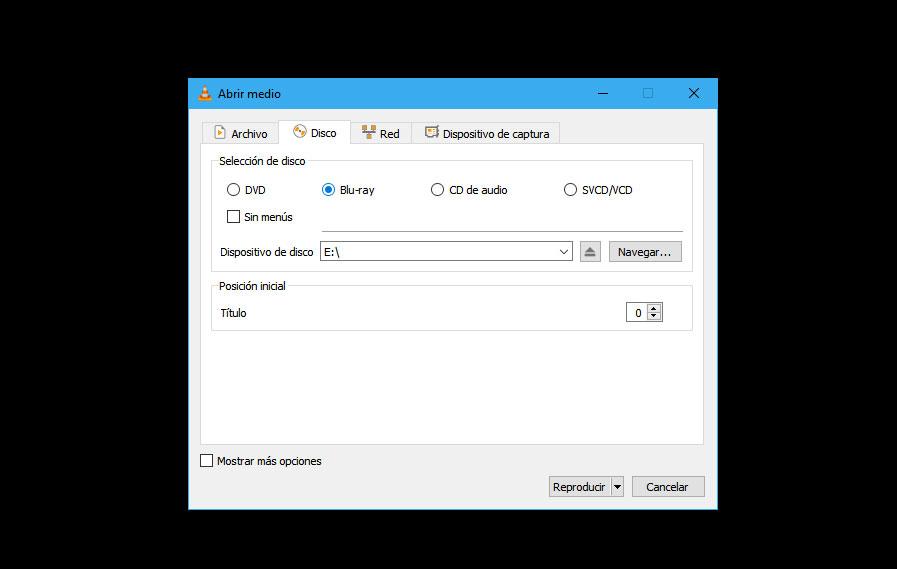 VLC will play the Blu-Ray without problems in Windows 10, and we will not need any codec to do it. However, the quality may not be the best possible, and also the resource consumption of this player sometimes shoots up when playing very high quality video.
Therefore, we may be interested in knowing any of the following alternatives. If we want to test this player, we can download it for free from the following link .
AmazingShare Free Blu-ray Player, to read all kinds of video formats
We are talking about a free multimedia player with which we can play all kinds of videos on DVD, Blu-ray, etc. With it we can play Blu-ray discs and Blu-ray ISO files without conversion, as well as play Blu-ray folders (BDMV). It features HD quality output up to 1080p lossless. When it comes to producing Blu-ray discs, we can watch 3D movies as well as AVI, DiX, XviD, WMV, MPG, MKV, WOV, RM, RMVB, M2TS, AVCHD and audio files quickly. It is also compatible with DTS 5.1 audio files. Its main drawback is that the free version is somewhat limited, so if we want to take advantage of all its functions, it will be necessary to go through the box.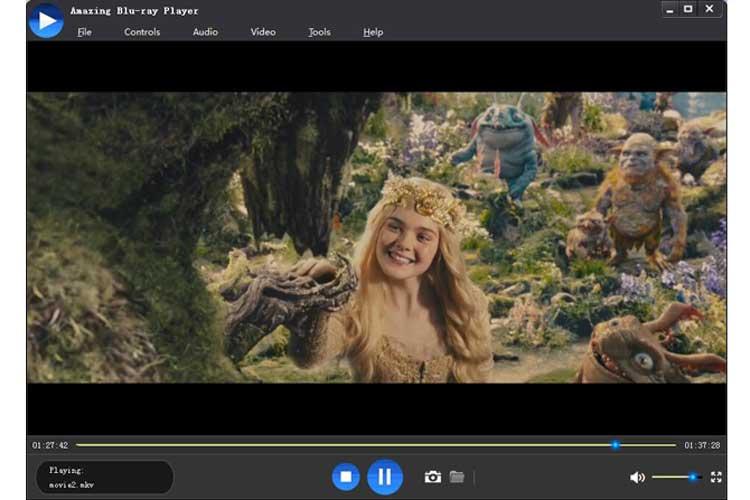 We can download AmazingShare Free Blu-ray Player for free from here .
Leawo Blu-ray Player, play Blu-ray smoothly
When it comes to playing these contents that we are talking about here, Leawo Blu-ray Player is a very attractive option. It is a free program that, in addition to having support for Blu-ray discs, works with ISO files, DVDs, and other common video formats. It is worth mentioning that here we find a wide configuration of both video and audio parameters. It also has support for the reproduction of subtitles and we can configure aspects such as contrast, gamma, video scaling, etc.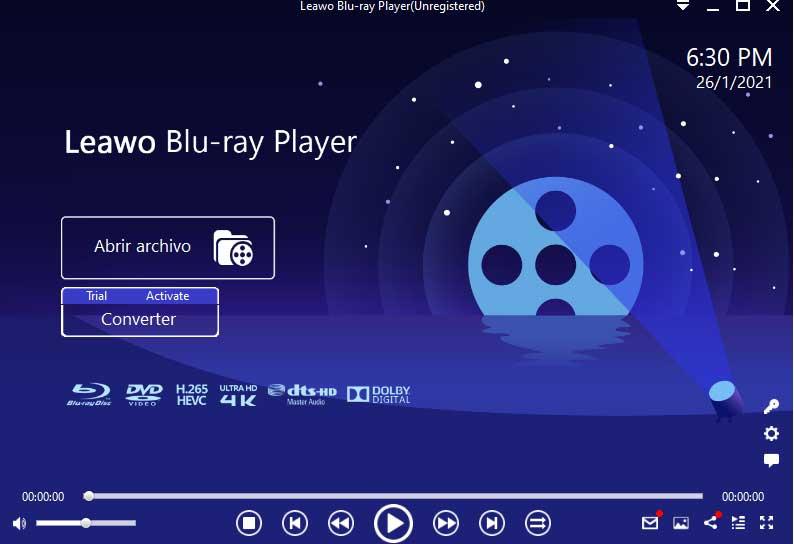 We also have the possibility of zooming, you control the playback speed, the mode, the audio flow, and much more. It is also worth knowing that in this case we have software that shows us the source menus of the physical discs on the screen. As you can imagine, this allows users to select the additional content of the original media, among many other interesting functions that we can use here. All this that we comment on, we can test it from here .
KMPlayer 64X, the alternative to VLC to watch Blu-ray
If we are not convinced by VLC or any other free program, a very interesting option to play Blu-Ray in Windows 10 is KMPlayer 64X. This totally free video player allows us to play any video format from practically any source. It is compatible with the latest technology, thus playing videos up to 8K at 60 FPS. It also comes standard with the necessary codecs to play even the most specific formats, such as HEVC H.265 and VP9.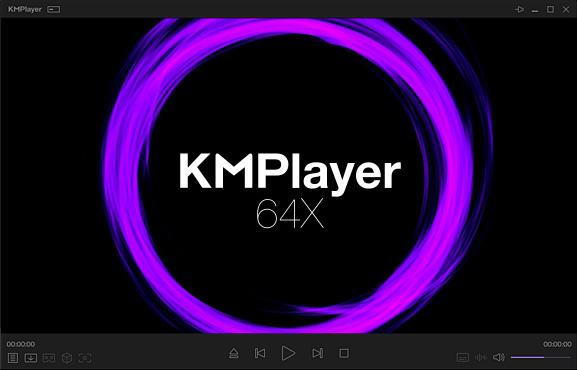 We can download KMPlayer 64X for free from the link below .
Paid programs to view Blu-ray
Within the paid programs to watch Blu-ray we find a wide variety, with extra features that the paid programs lack and that may be interesting for the most gourmets, who want to have a player that meets all their expectations even if there are to go through checkout.
CyberLink PowerDVD, professional video application
PowerDVD is one of the most complete professional applications that we can find to play all kinds of multimedia content, including Blu-Ray, on Windows 10. This application is compatible with the latest technologies (such as 4K format, 8K videos, HDR, VR video in 360 degrees, HEIC images, etc.), in addition to having a very simple interface, and also with functions that allow improving the quality of the video that is reproduced through it.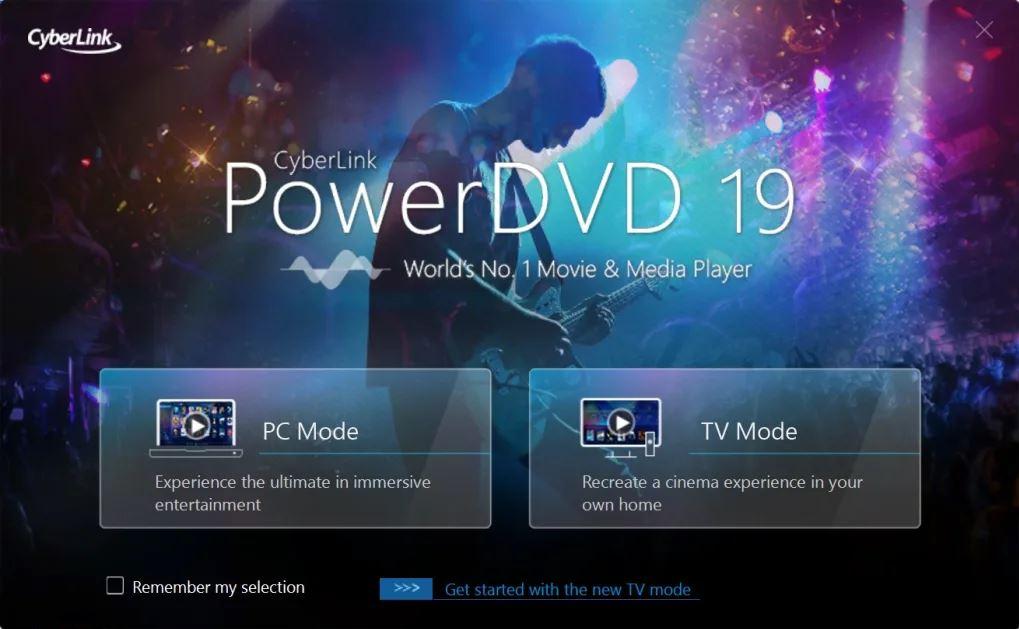 The main problem with this application is that it is paid. If we want to use it, we can download it from the following link, although we will have to go through the box. We can find several editions of this player, from Standard, the simplest, to Ultra, the most complete.
Corel WinDVD, with functions to improve the quality of the color and the reproduction
An alternative similar to the previous one, but cheaper, is WinDVD. This player for Windows also has the latest technology, allowing us to play all kinds of formats (up to HEVC), play video in 4K and has functions that allow us to improve the quality of the playback.
This player also has color correction functions, as well as surround audio enhancement systems, and is compatible with technologies such as virtual reality and 3D videos.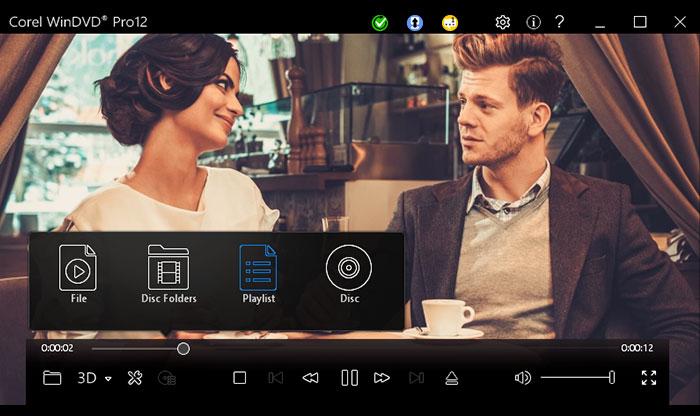 Like the previous one, this application is paid. We can download and buy it from the following link .
DVDFab Player, with 4K and HDR10 support
Finally, we are going to talk about DVDFab Player. If we have ever been interested in ripping DVDs and Blu-Rays, we have surely heard of DVDFab, one of the most famous and effective rippers that we can find on the net.
DVDFab Player is a multimedia player created by those responsible for this same ripping software specialized in playing high definition video. In its Ultra version we will be able to play all types of Blu-Rays in Windows 10, even 4K, in addition to being compatible with HDR10 technologies to improve the quality of the audio and video.
We can download this application from the following link . Although we can download it for free to test it, if we want to unleash its full potential we will have to go to the checkout, and the prices are not very cheap, but rather similar to those of the two previous payment alternatives.
What program to choose to watch Blu-ray?
When choosing a program with which to enjoy our movies on Blu-ray, the first thing to be clear about whether we want to bet on a free or paid application. When recommending a program, we cannot overlook VLC, since in addition to being a popular and free player, it is loaded with all kinds of functions, such as the ability to read these optical discs in high resolution. That is why it is worth betting on its use. In the event that we are willing to pay to get some extra features, we can opt for Leawo Blu-ray Player, especially due to its high compatibility of sound systems, in its paid version, such as Dolby, DTS, AAC, TRueHD, DTS-HD, etc. .