multimedia
Simple drawing programs to replace paint in windows 10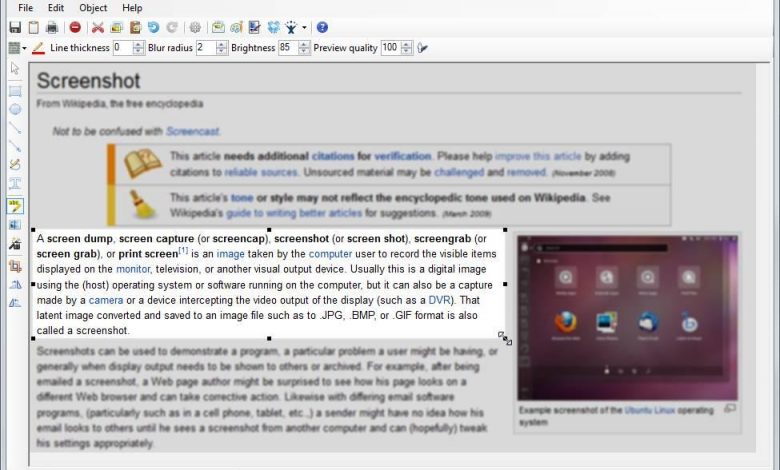 One of the programs that has been accompanying Windows since its first version is Paint. This is the simplest drawing program that we can find. It has no layers, its tools and options are very limited, and until recently it only supported bitmap, BMP files. Despite everything, Paint has become one of the most loved programs by users, to the point that, although they do not use it, they do not want Microsoft to remove it from their operating system.
It is true that there are people who have made real works of art with this program, but the most common is that people use it to pass the time, or to do some very basic, and crappy retouching. Therefore, although Paint is always there for users who want to use it, if we need a slightly better and more complete drawing program, then we are going to see the best alternatives to MSPaint.
Free programs to draw as alternatives to Paint
If we usually use Paint to make some very basic retouching in any image, we must know that there are better alternatives and, also, free ones with which to improve the benefits of Microsoft's tools. The following that we will tell you can help us to carry out the same tasks for which we use Paint with the same simple but with better finishes, so you should take them into account.
Paint.NET, a Microsoft Paint 2.0 for editing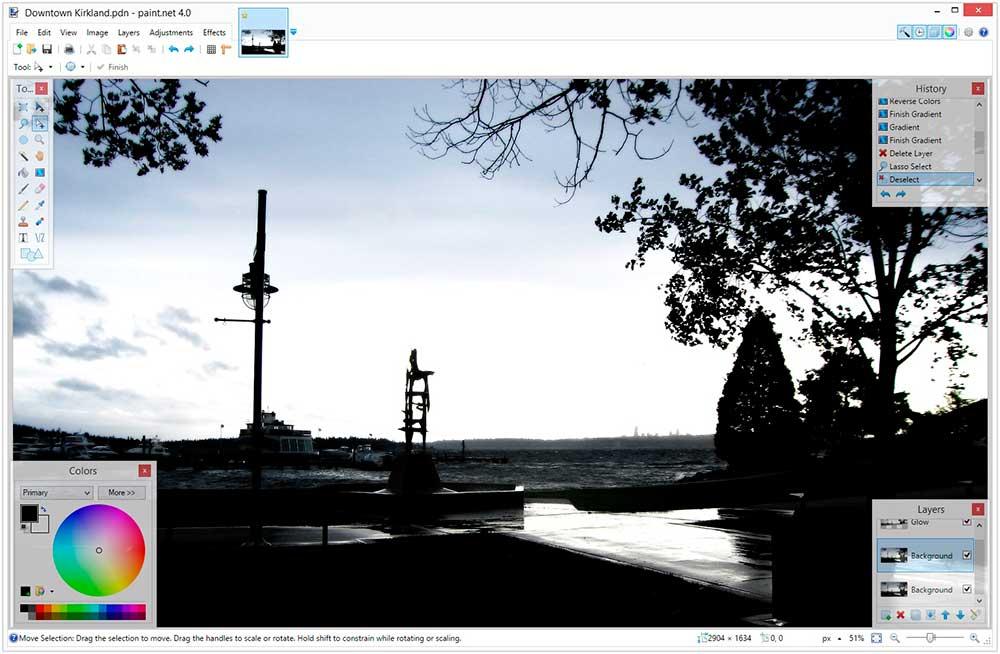 The first of the drawing programs that we are going to talk about is Paint.NET. The first thing that will catch our attention about this program is its name, and it is that it is very similar to Microsoft's drawing software. This began its development trying to become the successor of Paint, although for various reasons in the end it has remained as an independent program.
This software is free for personal use, and offers everything that any user may need to edit their photos. Of course, at a basic level. It has excellent support, a large number of options and even supports plugins to add more functions than the default ones.
We can download Paint.net from the following link .
EZ Paint, simple and powerful application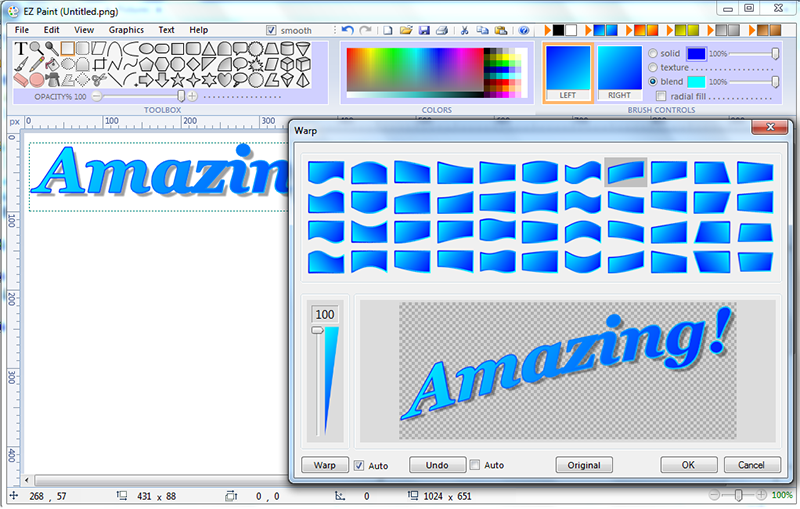 This application has become one of the best alternatives to Paint, not only at the interface level, since its similarities are more than reasons, but also because it is simple and intuitive to use, aimed at all types of users. It incorporates a wide variety of tools, some of them even offer more advanced solutions than Paint, as it is capable of supporting 2D and 3D textures . It also incorporates 60 interactive tools to facilitate the design of graphic illustrations, with 7 tools to draw lines, polyconnected lines, curves, arcs and semicircles, as well as 35 tools to draw shapes filled with outlines.
We can download EZ Paint directly from here .
Krita, the quintessential artistic drawing program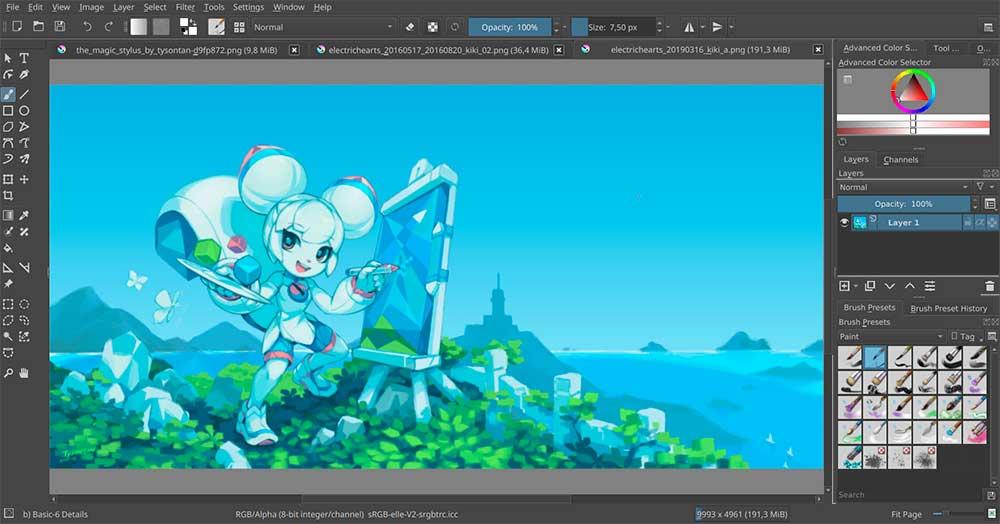 If we like artistic drawing, by hand, then another of the programs that we can install to improve the Microsoft Paint experience is Krita. This software is specially designed to allow us to create all kinds of concept art, paint with textures and matte, and even design all kinds of illustrations and comics. It has support for layers and an infinity of brushes to find the one that best suits the painting we are creating. In addition, it is possible to add our own brushes very easily.
We can download Krita for free from this link . We can also find "donation" versions, that is, paid versions, in the Microsoft Store and on Steam. But these versions are identical to the free one.
MyPaint, for those who want to draw in full screen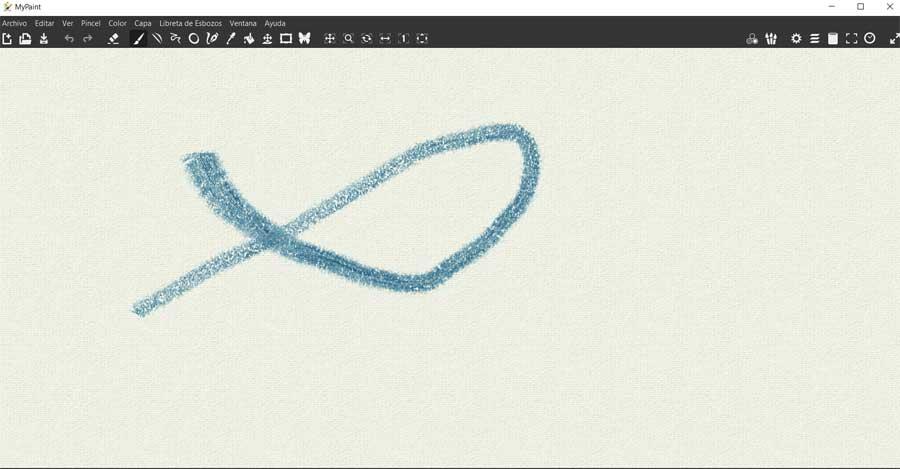 If what we want is to have a canvas, and the basic drawing tools, then an excellent program that we will be able to download for free is MyPaint. This program allows us to focus primarily on the canvas rather than the program options. Its main strength is that it is compatible with most digitizing tablets, and the strokes made from them are pressure sensitive. The problem is that their tools are very basic and simple, since we don't even have a selection tool.
We can download MyPaint at no cost from its GitHub repository .
Paint 3D, an alternative even from Microsoft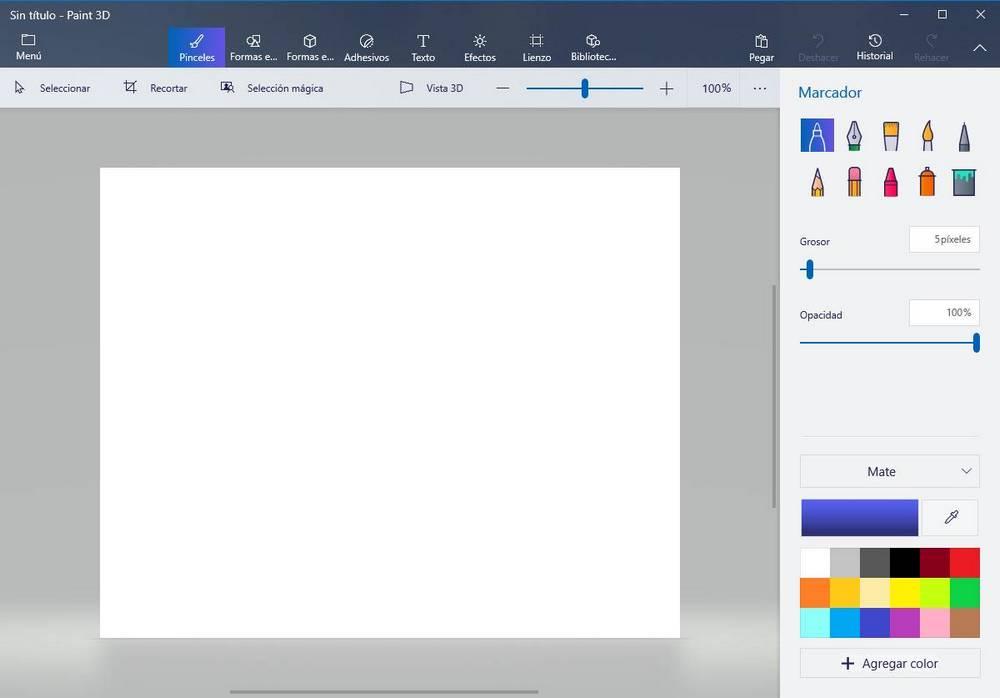 With the arrival of Windows 10, Microsoft introduced a new drawing program specially designed to carry out all kinds of 3D projects. If we leave aside the functions in three dimensions, Paint 3D can be a good successor to the veteran Windows drawing program. It has good, highly customizable tools, the ability to add pre-rendered shapes, stickers, text and other elements, and very complete and powerful selection functions.
Also, you can turn any 2D image into a 3D object (sort of) with a couple of clicks.
Paint 3D does not have to be downloaded, since it is installed in Windows 10 by default. However, if we have removed it, we can download it again for free from the Microsoft Store.
Pinta, an improved classic Paint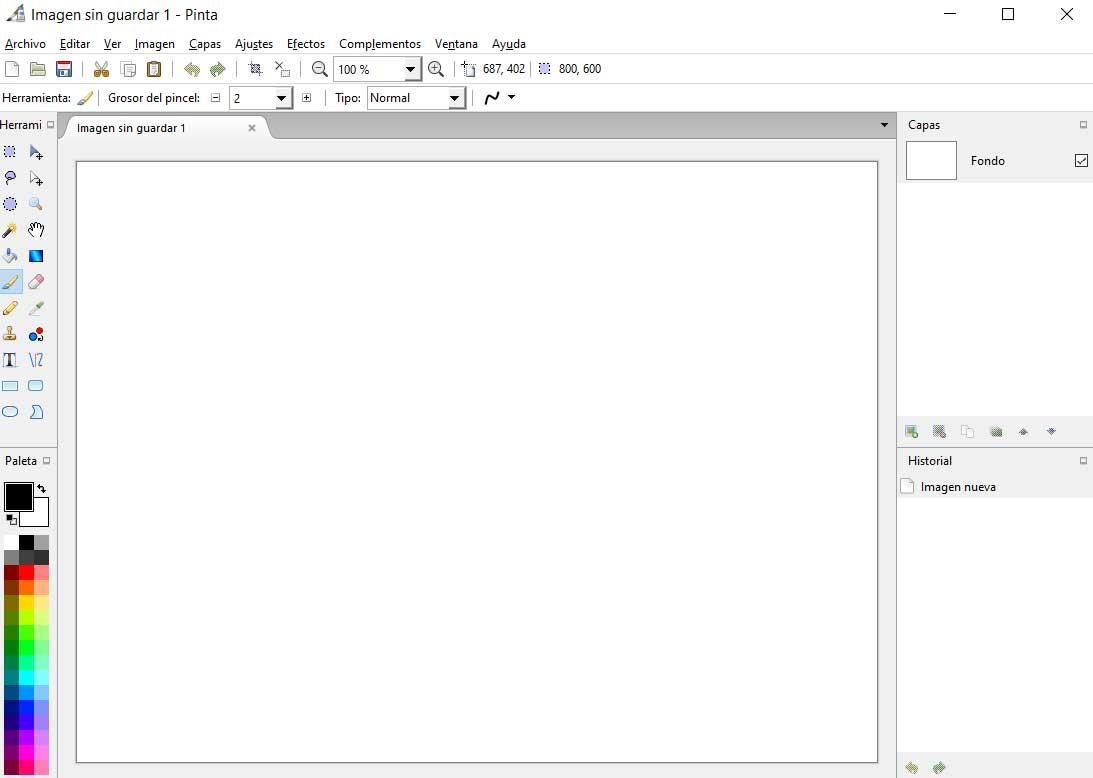 Pinta is a drawing program that seeks to be something more than Paint, but not reach the level of Photoshop or GIMP. An excellent program to walk around the house that has all the necessary tools to draw and retouch photos at a basic level. We have a color palette, a pencil, brush, eraser and various selection tools that will allow us to shape our image. It also has an excellent track record that allows us to reverse changes, and it also has support for layers.
We can download Pinta without paying from here .
IrfanView, a photo viewer with the basics of drawing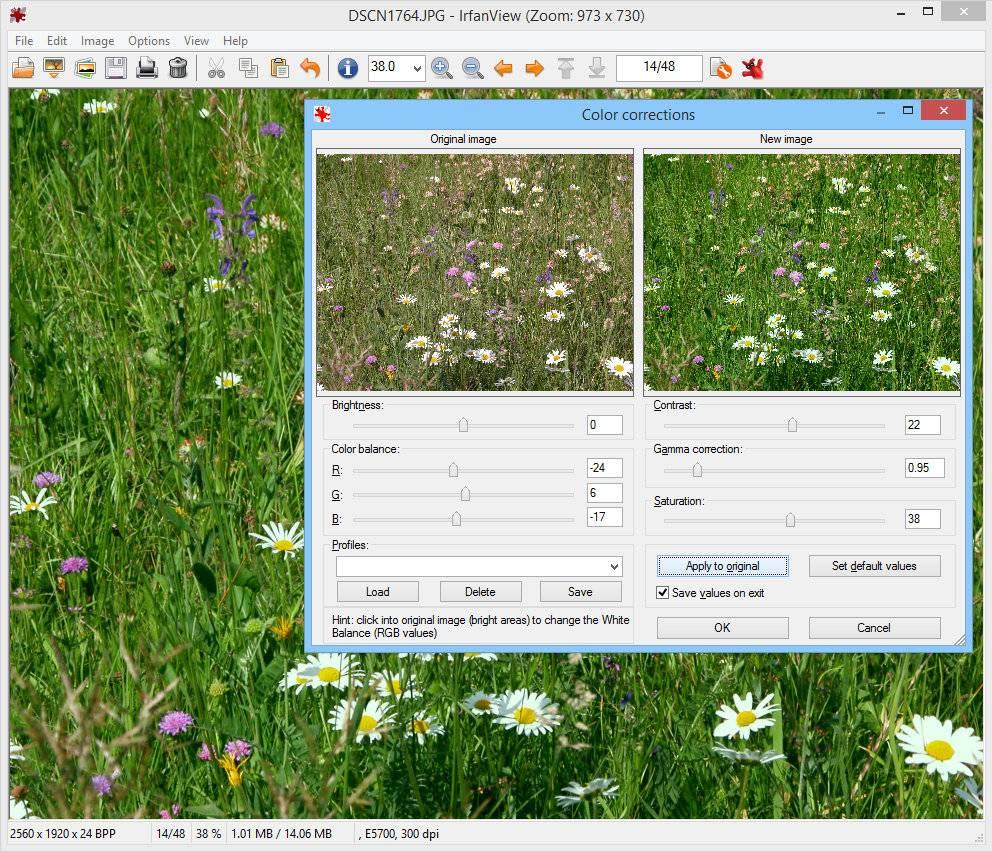 IrfanView is, broadly speaking, an image viewer for Windows. However, why do we include it as an alternative to Paint? Because, in addition to fulfilling its main function as an image viewer, it will also allow us to draw over the photos that we open with this program. The drawing options are very basic and are reduced to an eraser, a pencil, a stamp, arrows, texts and geometric shapes. It may be even more basic than Paint in this regard, but for a 3MB photo viewer it's more than enough.
We can download IrfanView for free from this link .
Greenshot, a screenshot software with easy editing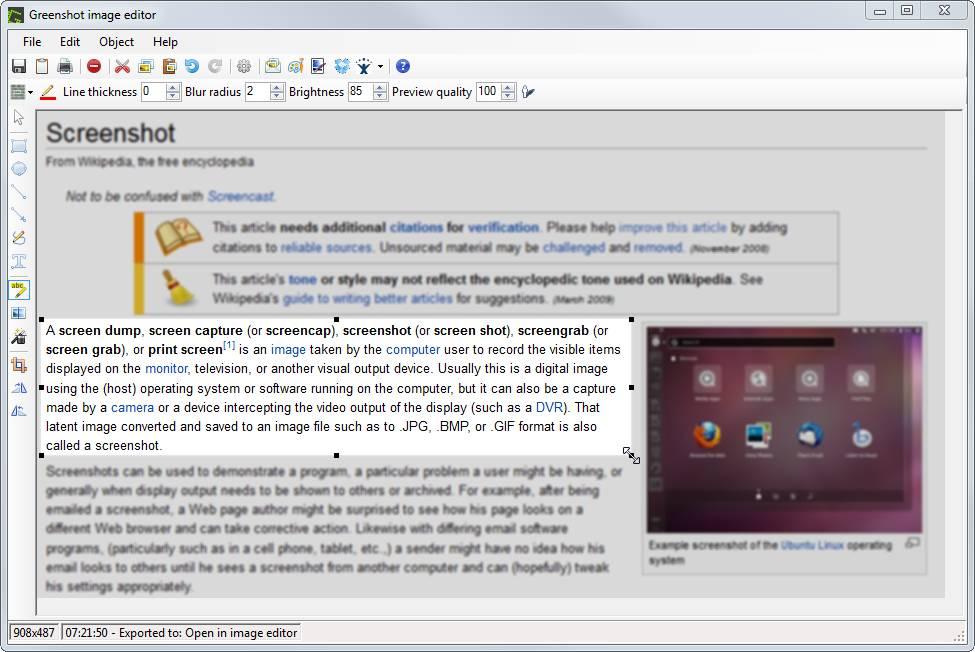 Greenshot is not an editing program as such, but is placed as an alternative to the Windows screen capture method. This software will allow us, mainly, to take screenshots in Windows. When we make a capture, it will automatically open a simple editor in which we can draw or add elements from its simple interface. In addition, we will also have the possibility of opening any image or photo on our PC with this program to edit it in a very simple way.
We can download Greenshot for free from the following link .
GIMP and Photoshop, two alternatives for professional use
If what we need is much more advanced drawing and editing software to carry out professional projects, then the programs we have just seen will surely fall short. In that case, we will have to look for alternatives at another level, as is the case with GIMP and Photoshop.
These programs have a greater number of functions, options and tools that allow us to both draw and edit what we want. Essential programs to shape our imagination and unleash all our design potential, but much more complicated to use than those we have seen in the previous points.