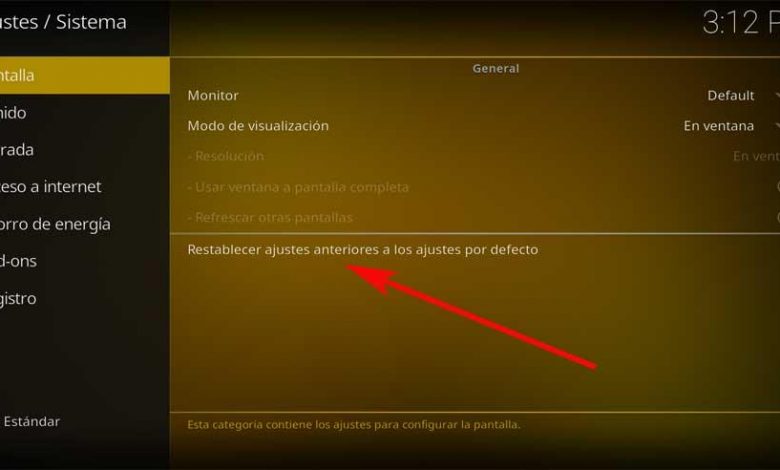 When we talk that the Kodi software has stopped working, we mean that the program does not work on the PC, on the set-top box, on the mobile, or on any of the platforms it can work on today.
And this is something that can happen to us at any time, as with any other software, although the reasons can be very varied. First of all, it should be clear that this is a free program that works as a multimedia center, since it "knows" how to decode and play audio and video files in almost all formats. Thus, these files can come from their own local content, or through the use of add-ons. And is that Kodi, as such, does not have any link or multimedia file, plays what is sent or gives an error if it does not "understand" that specific file.
In the same way, the add-ons that we integrate into the program do not have links either , but rather function as an Internet search engine, so when we use one of these add-ons, it does a search on the Internet to locate the desired files. and that match the query made. Therefore, when Kodi does not work, it is probably not due to the program as such, but to external factors, which could be due to the configuration of the software, or an error in the query that we passed to the add-on.
Likewise, the hardware where we use Kodi, the operating system, and the player itself work together, but taking into account that this program is constantly being updated, we must do the same with the rest of the elements so that the set works as it should. For example, when we access an HTTPS website on the PC, we open a secure communication channel that protects our privacy, so most of the portals are switching to the HTTPS protocol. Well, say that HTTPS is no longer compatible with Kodi 16 and earlier versions, so not to use the most updated version from the multimedia center, the add-ons will stop working.
Always use the latest version of Kodi and its add-ons
We must also bear in mind that when a developer creates their own add-on in addition to a repository where to store it, they have already thoroughly tested it to see if it works well, so when we install it on Kodi, we follow the same steps than its developer.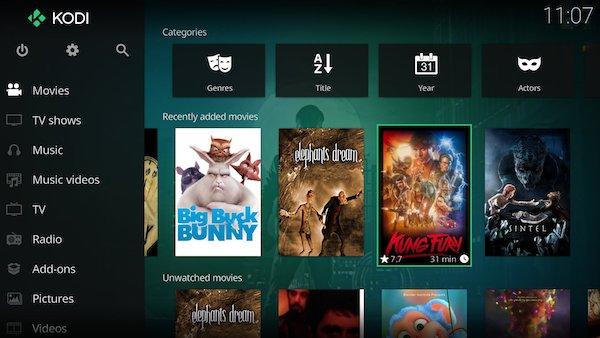 However, sometimes we use unofficial add – ons that work as "mirrors" of these, or that duplicate their repository, so the reliability of these add-ons can be somewhat doubtful, which clearly affects their operation as well as the program. in general.
In the same way, it is always recommended that those add-ons that we have installed are updated to their latest version, something that is generally done in an automated way. We must also take into consideration that some of these third-party programs that we add to Kodi, have already disappeared and, although they continue to work temporarily, they no longer receive support from their developers, so later or sooner, they will stop working. definitive. Therefore, before thinking that Kodi has stopped working, we must make sure that the add-on we use still exists and the Internet .
In fact, we should know that Kodi add-ons use a service called TMDB (The Movie DataBase) to display the metadata of the titles searched, where data from almost all existing movies and television series is stored . Thus, when you click on a movie or series on Kodi, the title is collected and connects with a search that returns any video file that it finds on the Internet related to it. Thus, because it is not a perfect system, it sometimes fails to show the wrong title, something that we must also take into consideration when playing content that has nothing to do with the desired one in principle.
External problems related to Kodi
Another common problem with Kodi is that some content is blocked by our own Internet provider or ISP . We say this because some countries have begun to take repressive measures and to ban certain websites that they have considered inappropriate for users or with links to illegal content .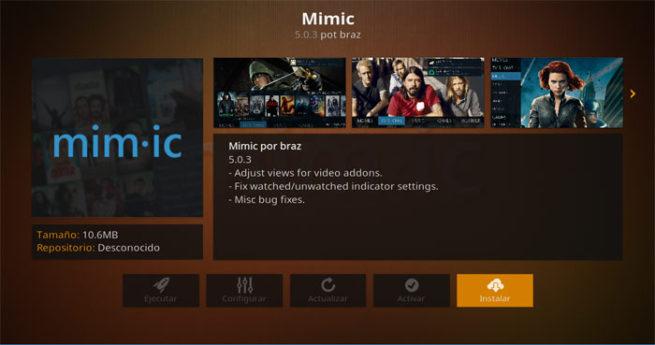 Therefore, if the Internet provider that we have contracted has blocked access to the repositories and add-ons installed in Kodi, for example, perhaps the most advisable thing is to use a VPN service that redirects us to a country without its regulations kind.
To finish, we will tell you that if the possible failures mentioned so far do not solve the malfunction of the multimedia center, perhaps we should restore it to its factory parameters to start from scratch with its customization, as we indicate in this article.
Completely erase Kodi and install the latest version
If we have a very old version of Kodi, or it is corrupted enough to guarantee its correct operation, the best we can do is uninstall this multimedia center and install it again on our computer.
We can uninstall Kodi just like we can uninstall any application in Windows . This process will erase the program files from our computer and we will be able to install the latest version again to start from scratch and without problems.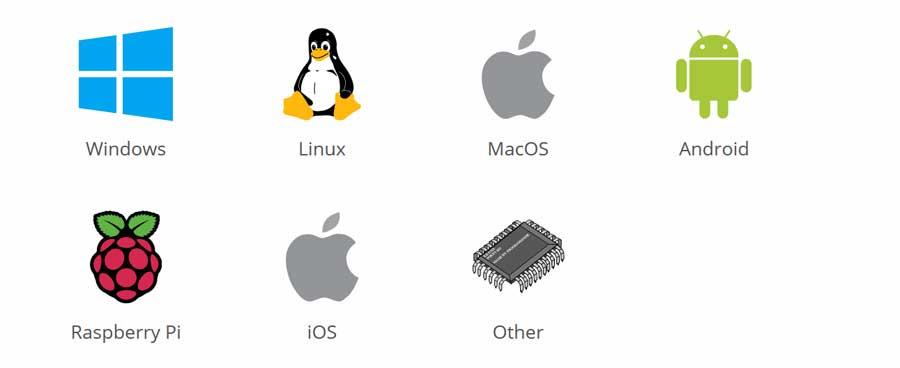 The latest version of Kodi must always be downloaded from its official website . We must avoid any other unofficial link, as we will most likely end up infected with malware.
Using illegal add-ons for copyrighted content
As we have already commented on many occasions, Kodi is a complete multimedia center full of functions for working with these contents. It is a completely legal open source software that allows us to both reproduce and manage online and local content. But of course, due to the support for the use of third-party add-ons, there are users who use it for illegal purposes.
Keep in mind that we have developments at hand in this regard that help reproduce content subject to copyright, but for free. As is logical to think, this is something that is highly persecuted by the film industry and the responsibility of the user himself, not the Kodi developers . Well, we tell you all this because these illegal additions can be the direct cause of a malfunction of the player as such.
This is due, among other things, to the fact that these add-ons that we are talking about may suddenly disappear, stop receiving support or receive malicious updates. These types of actions are common in this case due to the aforementioned persecution of them, which leads to the project being abandoned from one day to the next. Therefore, this is something that may affect the performance of the player to a greater or lesser extent .
Thus, if we encounter this problem and we do not know the reason, we can also try to uninstall these add-ons to which we refer. In this way, it is possible that the rest of the program functions return to normal as before. And it is that the legal complements of the multimedia program that we are talking about, also open up a wide range of possibilities, but without any risk.
Kodi custom settings conflicts
As we have already commented on many occasions, Kodi is a program that has not stopped growing for years. This translates, among many other things, to the fact that we can have a powerful multimedia application full of functionalities and characteristics that we can customize. A good part of them are made up of the program's developers in order to meet the needs of its many users. But it is also true that sometimes we can find that certain changes or configurations that we make impair the correct functioning of the application.
Therefore, if we have made some changes recently in the functions of Kodi, and suddenly it stops working as before, we can return the program to its initial settings. With this change, what we really do is undo all the modifications that we have made over time after installing the program in Windows . To achieve this, what we do is open Kodi in a conventional way, and then click on the button that is represented by a cogwheel. In the new window we opted for the System entry, where we will see a link that says Restore previous settings to default settings.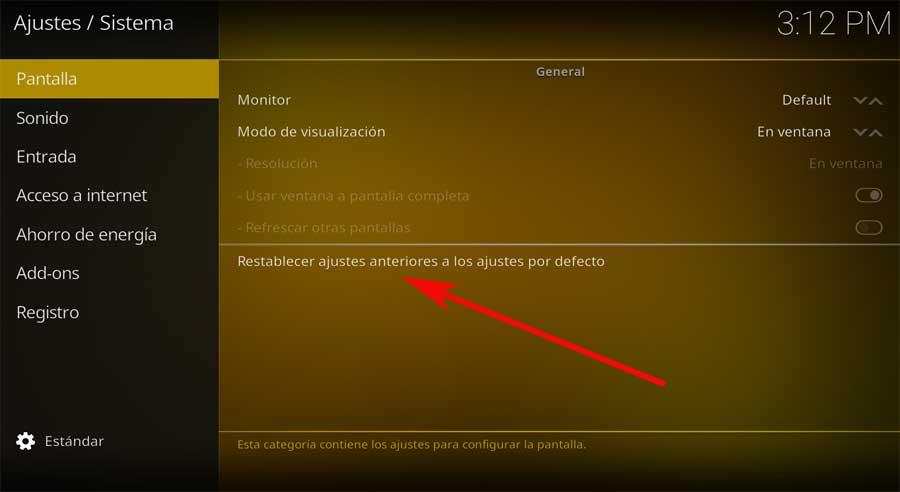 Thus, we only have to click here to try to solve the problems that we have found in the program. But of course, as you can imagine, this in turn can be a serious drawback. What's more, the longer we've been using the program, the more we may regret being forced to use this reset function. And it is that we will lose all the changes and improvements that over time we were specifying to Kodi. At least we can always start from scratch and make the program itself work even better now.
The program is infected with malware
Both in these lines and throughout the years, or we have talked about the benefits and problems that the popular add-ons of this program can bring us. Before we already talked to you that we can find them of all kinds, both completely legal from third parties, those launched by the program's developers, or those that are suspicious. In fact, as we told you, one of the main problems with add-ons that call paid content illegally, is precisely security .
Therefore, the program as such, Kodi, can be infected with some type of malware in this way that we comment on. But with everything and with it, it is not the only one with which we run these risks . We say this because on the Internet we can also find versions of Kodi that are already prepared by third parties, or at least that is how they sell it to us. A priori these sets consist of the program as, but already configured and prepared so that we can use all kinds of accessories. Well, you have to know that these are also usually an important source of malware.
In the same way, we can find that some malicious code has reached the operating system as such and is directly infecting the program that we are talking about in these same lines. Therefore, in one way or another, these malware infections can have a very negative effect on the performance of Kodi in general.