multimedia
Put your creativity to the test by creating amazing videos with lightworks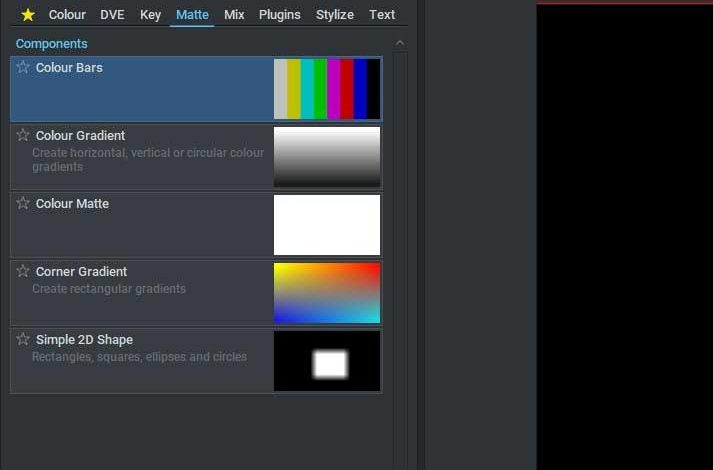 Everything related to the treatment and editing of video content, just a while ago was something that was limited to a few professionals. These were forced to use powerful equipment and programs to carry out this type of task. But the truth is that things have changed a lot in this sense, something for which programs like Lightworks help us .
We tell you all this because it could be said that video editing today is available to practically any user. This is something that covers, in most cases, both basic tasks with these multimedia content, as well as more advanced ones. In fact, at this time if we need it, we can have several solutions for all this that will be very helpful.
Of course, for many users who are not too experienced in these matters, video editing jobs are not an easy task. But we must also admit that today we are going to be able to make use of certain solutions focused on all this but that at the same time they can make things much easier for us, as is the case that we will talk about. In fact, the video editing we are talking about is an increasingly common task on our PC.
This is something that is especially evident if we are fans of making these recordings . Subsequently, for the almost mandatory editing tasks, there are specialized tools in all this that help us greatly. This is the case of Lightworks, a program in this specific sector that we are going to talk about in depth.
Advantages offered by the Lightworks video editor on the PC
First of all, and to give you an idea of what we have here, we will tell you that we are going to deal with software that has been with us for more than 25 years. This means that its developers have accumulated plenty of experience to offer their clients what they need in each case. In fact, this is a video editor that for many is one of the best alternatives that we find in the sector.
One of the secrets of its success is that it adapts both to the needs of those who start in this type of treatment, as well as the more professional ones . To give us an idea, this is a show that was used in movies of the fame of The Wolf of Wall Street, Pulp Fiction, Heat, etc. How could it be otherwise, after putting it into operation, here we find a wide number of functions that cover everything that we are going to need here.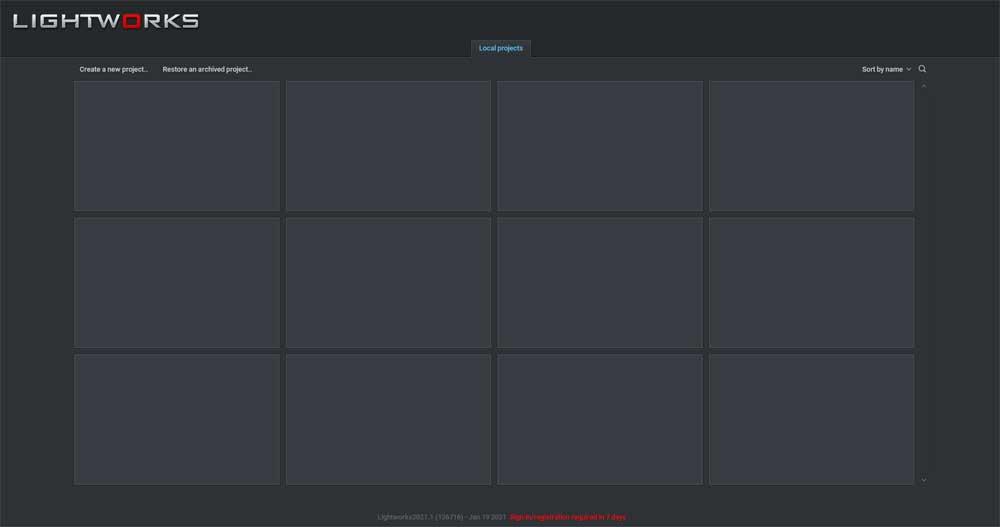 Thus, what this specific application tries to do is to greatly facilitate our work with multimedia content . These can be there to be used both in large professional projects, as well as for the social networks of ordinary users.
User interface suitable for everyone
As soon as the program starts, we can start working on a new project, or continue with one of the most recent ones. In the event that we decide to create a new one, the first thing we do is assign a name to it, and if we wish, add its metadata.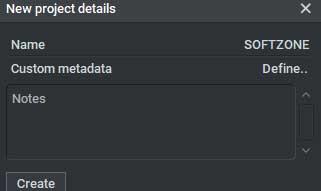 Of course, it is recommended, before taking full advantage of this solution, that we have some basic knowledge of video editing. Well, in the main user interface of the program we find a central panel where we place the clips and other elements with which we are going to work. In this way we can have everyone in sight to interact with them at any time.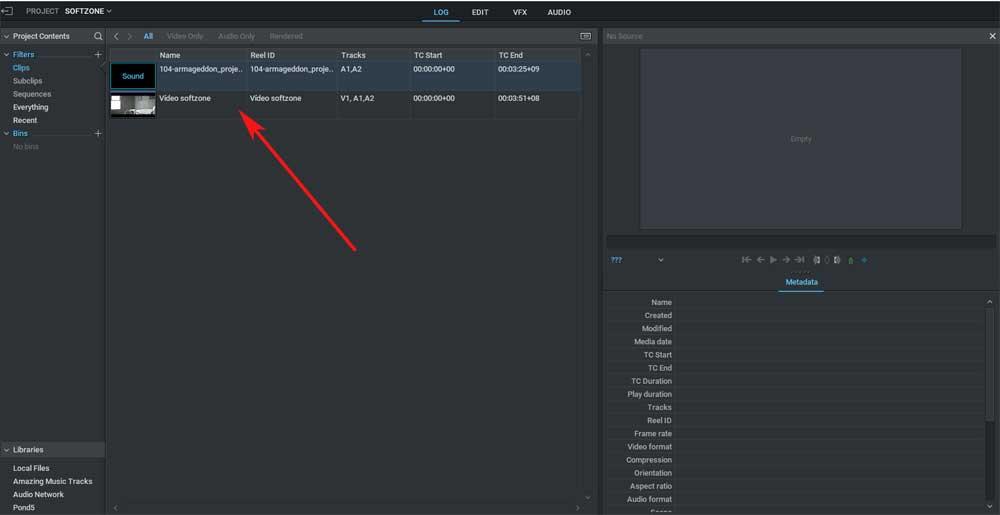 It is worth mentioning at this point that the loading of these contents with which we will work can be done with the drag-and-paste function directly. In turn, on the left side of the main window, we see a panel with different drop-down categories to be able to filter the display of the loaded content depending on its type. This will be very useful in large-scale jobs made up of multiple parts to be treated.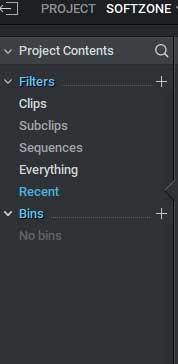 First steps in video editing with Lightworks
Keep in mind that this is a program that offers project import and export functions and wide compatibility with the most popular formats. With everything and with this, many users the first thing they may look for to start editing their videos, is the usual timeline of these programs . Well, once we have loaded the contents or clips with which we are going to work, we go to the Edit tab.
Here we will see the loaded contents, the aforementioned timeline that we are talking about, and the preview window. Here we have one video channel plus several audio channels by default. To place the clips loaded earlier, just drag them to their position on the timeline at the bottom of the window.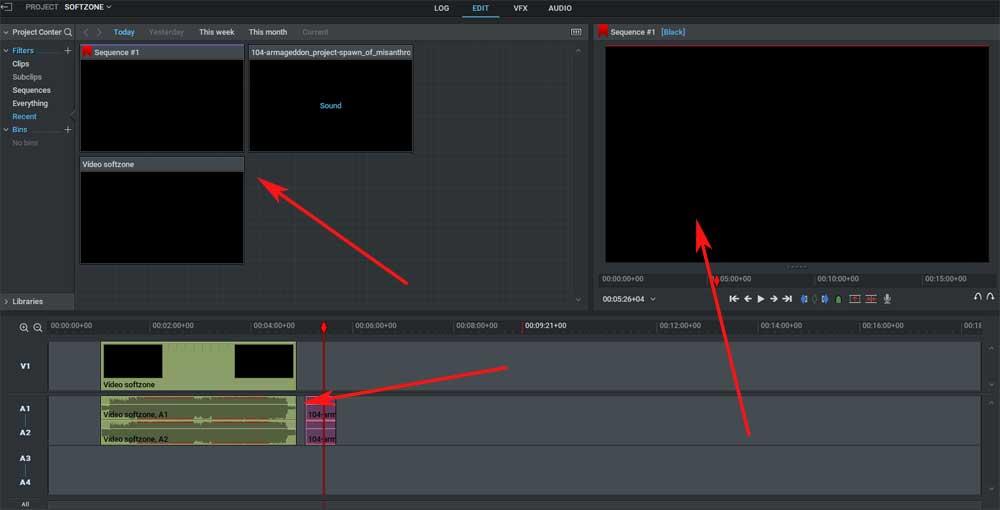 This is where we really have to bring out our creativity in order to be able to make the desired montages. In addition, we can manage each of the loaded contents by simply clicking on them individually with the secondary button of the mouse. At the same time it is also important to know that in the upper part of the main window we find another tab to add digital effects, and one for the treatment of the audio tracks.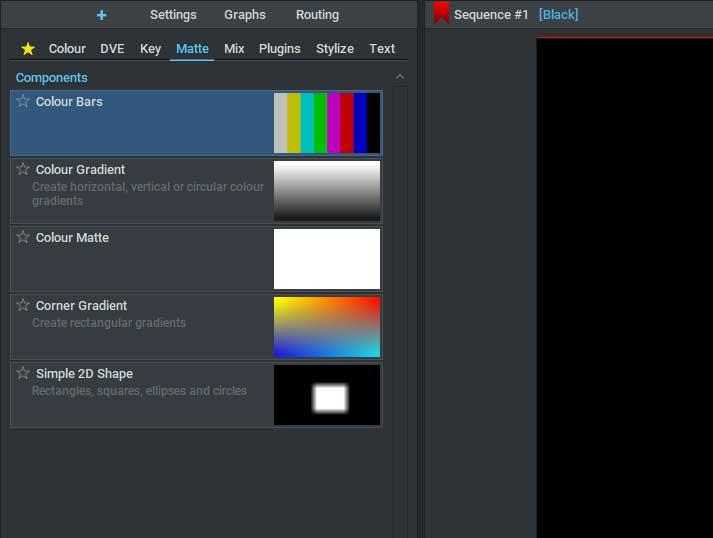 How to download Lightworks and get started
Something that we must bear in mind is that this powerful video editor is not a free solution, so we will have to pay to benefit from its virtues. It is true that we have a fully functional trial version so that we can test what it offers us first-hand. To download it, we can do it from this link .
From there, we can purchase a program license valid for one month for 23.99 euros, for one year for 161.99 or forever for 405.59 euros.
Other alternatives to edit videos
Avidemux
This is another interesting proposal for video editing created to perform simple tasks such as cutting, filtering or encoding. Therefore it is more than suitable for novice users who do not require many functions. It is also compatible with a large number of formats of this type such as AVI, MPEG, MP4 or ASF using a wide variety of codecs. This program can be downloaded from here .
Shotcut
We can also use this other video editing solution with compatibility with the most popular video and audio formats. We can use all kinds of clips to mix or match by customizing both the resolution and the frame rate. If you want to take a look at this interesting proposal, you can do it from this link .
Blender
Here we find a powerful video editing software with all kinds of tools and multiple channels. We use these to add video clips, images, audio, effects, etc. At the same time, it allows us to view and control the playback speed before finalizing the project. You can try all this that we tell you from here .