multimedia
Play movies and free music with haihaisoft universal player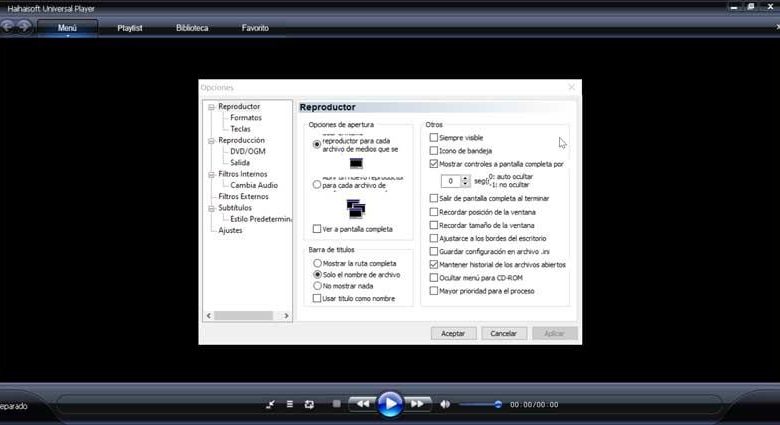 When using our computer, it is likely that we can give it different uses. Whether as a work tool or as an inexhaustible source of leisure there are types of programs that can never be absent, one of them is a multimedia player. With this software we can enjoy all kinds of audio and video files. Windows has its own player, although it does not usually stand out for its compatibility with formats. Therefore, we can bet on a program like Haihaisoft Universal Player, which we are going to talk about next.
Haihaisoft Universal Player is a multimedia player designed so that we can enjoy our favorite music, movies and we can even view images. Supports the playback of more than 30 popular formats such as WMV, WMA, ASF, WMS, DVD, VCD, SVCD, MOV, RM, RMVB, AVI, MPEG, 3GP, FLV, SWF, MP3, AMR, M4A, ACC, OGG, MIDI, GIF, JPEG, among others, although in this section it is behind other options on the market.
But if this player stands out for something, it is that it supports the reproduction of files protected by DRM-X 1.0 & 2.0 platforms, so it will be possible to take screenshots of this software, open files protected by this license and make use of the ActiveX component online, which enables playback of protected or offline media files seamlessly. The appearance of this program can also be modified through skins, which are included within the program itself.
Basic player with hardly any additional features
Once we run the program we find a modern and easy-to-use interface that will remind us a lot of Windows Media Player, with menus completely in Spanish. Although it is possible to change its appearance since it incorporates different skins that we can find within the Menu tab.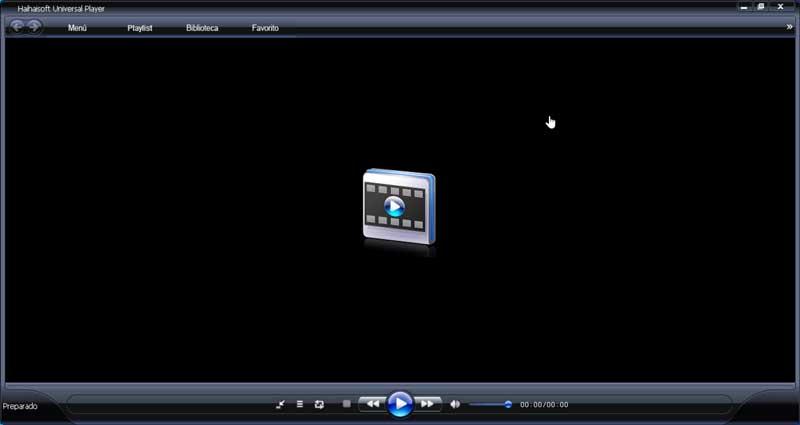 The program does not support drag and drop files
When adding files, the program does not support the possibility of dragging and dropping, so it will only be possible to add it through the program's explorer that we access from the Menu tab, by clicking on File and Open File. It also allows us to customize the subtitles, move through the video frame by frame, add and organize our favorites, among others. It is possible that less advanced users may miss a help file in Spanish, so, in the absence of adequate documentation, they will limit themselves to watching movies or listening to music, while more advanced users will be able to play with different settings.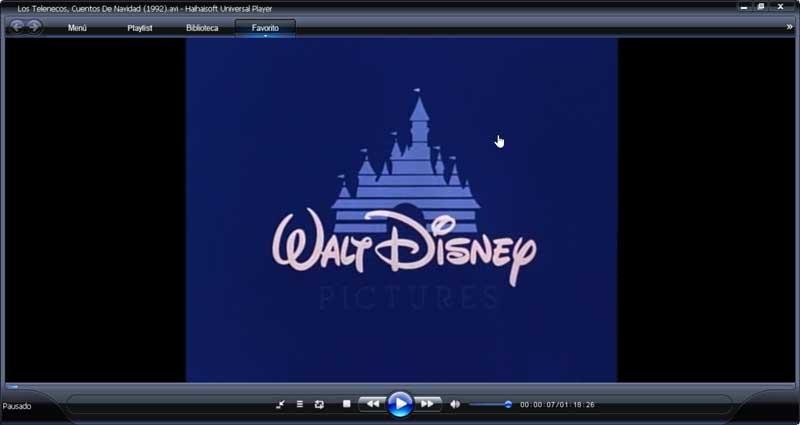 This program will be able to reproduce clear sound and display clear images, without requiring a large amount of system resources to do so. It also has the ability to configure the action to be performed after playback. In this way we can indicate if we want the program to close or suspend, restart, hibernate, close assignment or turn off the computer once the playback is finished.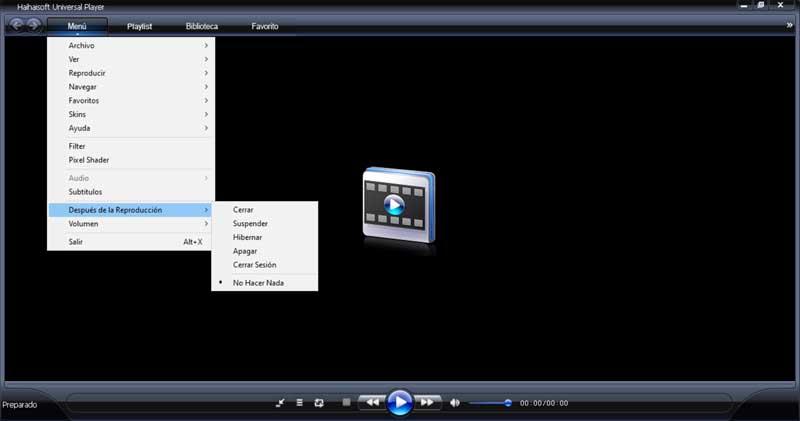 Configure the player from the Options section
From its Options section we will have the possibility of making some configuration settings, which are divided into five sections: Player, Playback, Internal filters and Settings:
Player : allows us to select opening options to open in a window mode or directly in full screen. We can also select how we want it to be displayed in the title bar. In the same way we can mark other options such as keep always visible, remember the size of the window or keep the history of open files.
Playback : here we can select options related to the volume and Audio balance, select the video output with automatic zoom or changing the resolution to full screen.
Internal filters : in this section we can mark or unmark the Source Filters and Transformation Filters. By default the most common are marked, in case we want to deactivate them because we are not going to use them we can uncheck them.
Subtitles : we can set options related to subtitles such as setting their location on the screen both vertically and horizontally.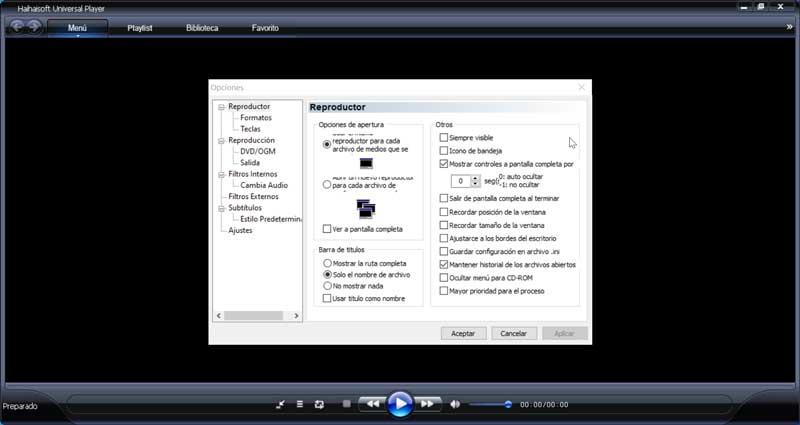 Conclusions: is it worth opting for Haihaisoft Universal Player?
You can't really say that this player doesn't work well, but in our opinion it has a major problem compared to the competition. And it is that it has not received updates for 9 years, which indicates that it is abandoned. This causes a huge disadvantage compared to its competition in many areas, such as the number of codecs supported.
But where we are going to notice the differences the most is in the amount of extra options available that this program lacks. And it is that, for example, we are not going to find compatibility with Chromecast something that, if they have players like VLC and SMPlayer, nor does it have compatibility with YouTube. As you would expect, it is a free player so we can always try it and delete it if we don't like it, but it is currently far behind other applications on the market.
It can only be recommended if what we are looking for is a player that is compatible with video, audio and images, easy to use and that does not make us lose ourselves between different options that we are not going to use. If this is the case, it may well comply with it, although if we look for something else this program will be very short on benefits.
Haihaisoft Universal Player Free Download
Haihaisoft Universal Player is a free multimedia player that we can download directly from its website . It is compatible with all versions of the Windows operating system, being compatible with 32-bit and 64-bit systems. The entire installation process is done easily through its wizard, without trying to sneak third-party software during the installation.
Its latest version available is 1.5.8.0 corresponding to December 28, 2012, so it has not received updates from its developers for more than 9 years. This does not imply that the player continues to function properly.
Alternatives to Haihaisoft Universal Player
If we are looking for a multimedia player for our Windows computer, we propose some alternatives to Haihaisoft Universal Player that we must take into account:
UMPlayer
It is a free and lightweight multimedia player with which to play music and video. It has a large number with more than 270 codecs. This player also has an integrated YouTube video search engine to view any video from this platform and listen to the radio through SHOUTcast. We can download it from this link .
VLC
We are facing the most popular multimedia player that has support for all types of audio and video files. It also allows the reproduction of local content such as streaming over the Internet. You can not miss the integration of subtitles in a simple way and its compatibility with Chromecast, which will allow us to send content to our television. Download VLC for free from here .
SMPlayer
This multimedia player is characterized by having a large number of codecs. This allows us to reproduce any video and audio format that we need. It should also be noted that it has an audio and video equalizer, which has a post-processing function that serves to improve the display of any video. SMPlayer can be downloaded from its website .