multimedia
Play and organize your favorite mp3 library with foxtunes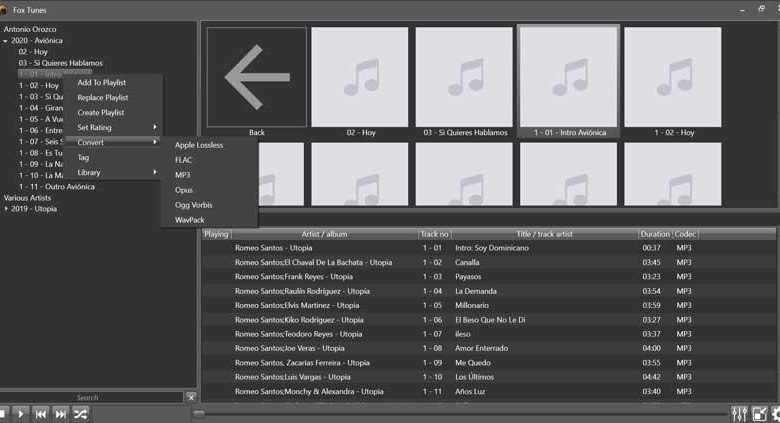 If we are great music lovers and we can consider ourselves an audiophile, we will need a program on our Windows computer with which to reproduce and manage our extensive music library. Many of the most popular music players do not incorporate an administrator and there are few that also offer customizable options. That is why today we are going to see a program like FoxTunes, which offers us a set of minimalist and versatile features when it comes to talking about the reproduction and management of our music.
FoxTunes is a completely free, open source music player that will allow us to perform both playback, management and conversion functions within the same package. For this, it has the BASS framework , which allows us to add and play our favorite songs, along with support for ASIO and WASAPI output modes .
This application will allow us to keep, store and organize all our music in a simple way from its minimalist interface with double panel. Therefore, it is far from the loaded and overwhelming options that we can find in other options on the market. It is a program by and for lovers of minimalism
This player supports the following audio formats:
Input formats : AAC, AC3, AIF, APE, DFF, DSF, DTS, FLA, FLAC, KAR, M4A, M4B, MAC, MID, MIDI, MP1, MP2, MP3, MP4, OGA, OGG, OGG OPUS, RMI , WAV, WMA, WV.
Output format : FLAC, M4A, MP3, OGG, OPUS, WV.
Organize and play your music with FoxTunes
Once we run the application, its interface appears divided into three panels, one at the top, another at the bottom and another in the form of a column on the left. To start adding our songs. This is something that can be done in a simple way since the program supports the function of dragging and dropping files. We can see both the album library and the audio files of each content. Instead, some additional information, such as bit rate or format, is missing.
Three panel interface
When entering two albums, in one of them it is not able to recognize the cover and in the other it is not able to recognize the Artist, something that happens with other players. The playback controls are located in the lower left part of the interface, while, in the lower right part, it has three buttons: an equalizer, a button to reduce the interface to the maximum and a gear-shaped button where we can access its different settings, which are in English, which can make it difficult to use, since it is full of options.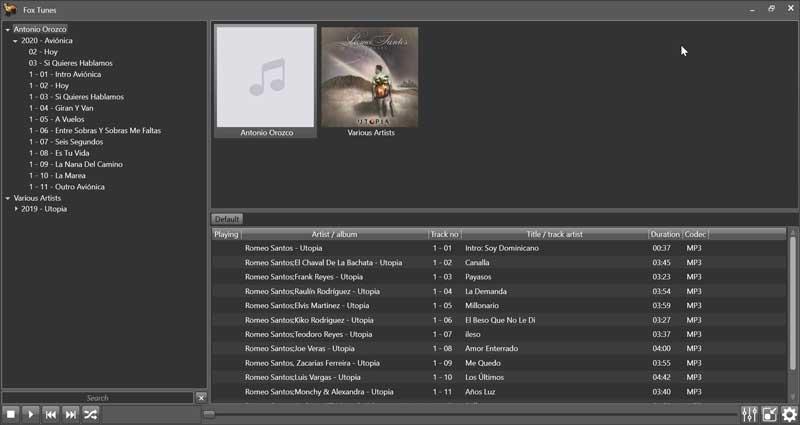 Activate the mini player to minimize its interface
It should be noted the button to reduce the interface is a mini player, reducing it into a small rectangle, where only the album art will show us, the playback controls and the elapsed time bar. In this way, thanks to this small interface, we can easily place it on any desktop area and combine it with the execution of other programs. Perhaps we could miss the possibility that it could always remain visible and fixed above other programs, something that it does not incorporate and that will require the use of other programs.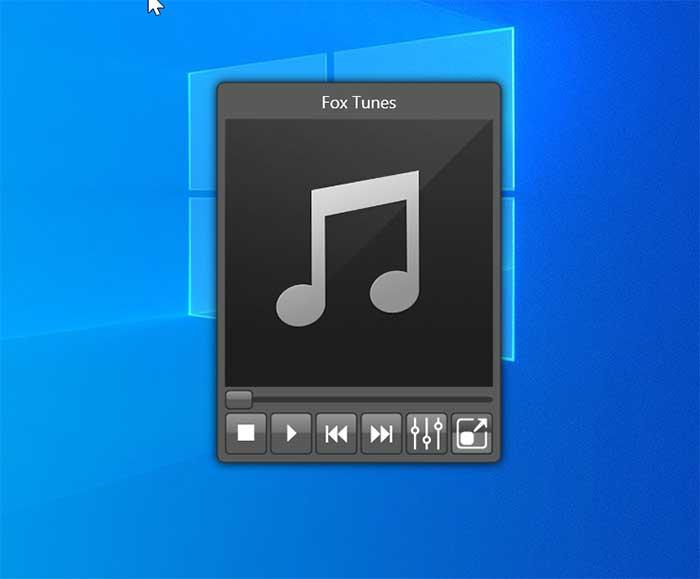 View song lyrics as they play
To create a playlist it will only be necessary to drag and drop the songs from the library in the lower panel. Another option we have available for this is to click on a song with the right button and select "Add to Playlist". The player also allows you to view lyrics, although we will have to enable the automatic search option. Once the lyrics are enabled, they are displayed in a fourth panel that is added automatically when a song is played and it scrolls automatically as the song does. The lyrics can be edited from Notepad or another similar editor.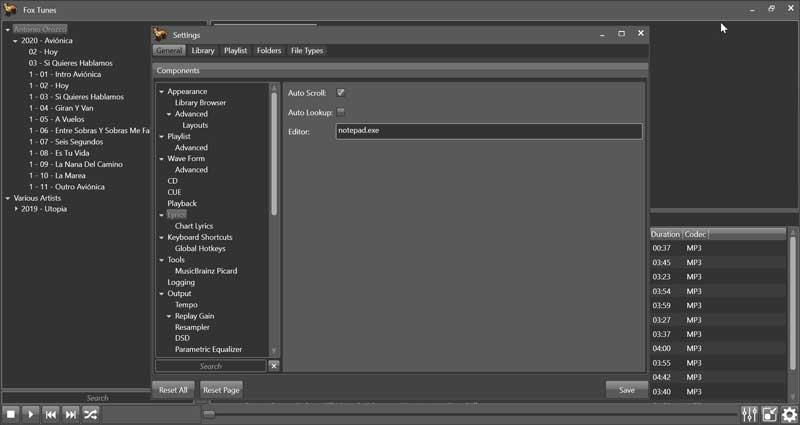 Includes its own format converter
Another very interesting function that we can enable in its Settings menu is the possibility of using FoxTunes to convert tracks to other formats, being able to support FLAC, M4A, OGG, OPUS and WH. Once enabled, we can access this function from its context menu. To do this, it will only be necessary to click on a song with the right button and the contextual menu will appear with the option to convert the selected file to another compatible format.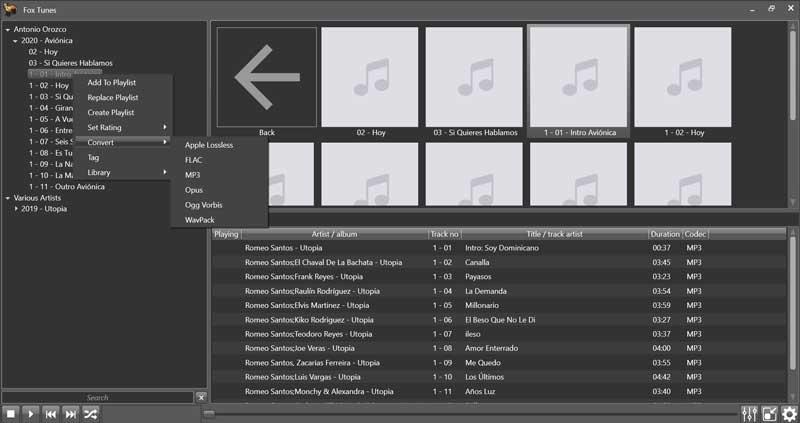 Conclusions
FoxTunes is a good music player and management, however it has major rivals like MediaMonkey, Foobar2000 or MusicBee that offer even more options and plugins to use. With this program we have had some programs to recognize the cover, artist name or songs, which have not been displayed correctly, something that happens in other players. It stands out for its built-in labeller, the lyrics viewer, the possibility of using the mini player and even the possibility of converting audio files to other formats. All this makes it a music player to take into account and that it never hurts to try.
Free Download FoxTunes
FoxTunes is a free and open source music player, manager and converter that we can download both from its GitHub page and from the Microsoft Store itself. It is compatible with Windows XP, Vista, 7, 8 and 10 in 32 and 64 bit versions. The edition that we download from GitHub is portable, so it does not require installation and can be run from any external storage device such as a hard drive or a pendrive, without the need for the program to make modifications to the Windows registry.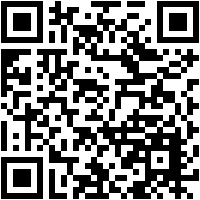 The latest version available to date is 2.2.7 corresponding to April 8, 2021 . This shows a great support and updates policy for both its developers and the community, favored by being an open source application.
Alternatives to FoxTunes
If we are looking for a program that allows us to reproduce and keep our music library organized, we propose a couple of alternatives to FoxTunes that we must take into account:
Musicbee
It is an application focused on audio, because in addition to playing files it also includes the possibility of managing files on our computer. Its features include admission and support for podcasts, online radio stations and full integration with SoundCloud. We can download MusicBee for free from this link .
MediaMonkey
This application is very popular among the programs to play and manage our MP3 file library. We can organize our music by genre, year, artist name or album name. It also offers compatibility with podcasts and audiobooks. We can download ModiaMonkey from here.