multimedia
Malaly photographs? Improve your photos with these editors for windows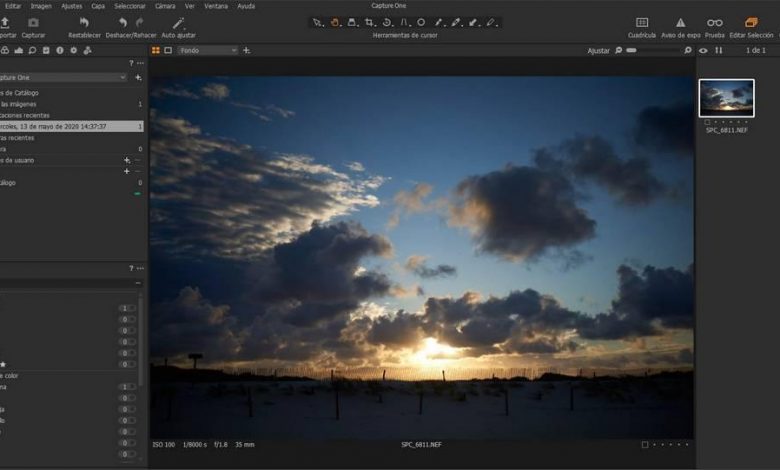 Although nowadays mobiles and cameras usually take very good, almost perfect photos, there is always room for improvement, no matter how small. Surely we have ever seen the need to retouch a photo, adjust brightness, contrasts or colors and even eliminate unwanted elements from said photo. And to carry out this task we can resort to one of the many photo editors that we can find for Windows.
Taste is in variety, we always say so. And when we talk about software, we can often find an infinite number of programs to carry out a task. Thus, each user can choose the one that best suits the needs of the moment.
Basic, web or professional, what program do I need?
We can find a large number of programs to edit photos. In addition to having free and paid alternatives, as always, we will also find much more complete and professional programs, and other simpler programs to make basic adjustments. Therefore, it is important to find out what type of program we need to choose the one that best suits our needs.
The first thing we have to ask ourselves is: what do I want the photo editor for? If we have to make some small adjustments, contrast or color touches, or apply filters, surely we are not interested in complicating ourselves, and with a simple editor we will be satisfied.
Things change when we need to make other more advanced changes and adjustments. Simple photo editors are more basic and, although they have a much more intuitive interface, their functions leave much to be desired. In these cases it is necessary to resort to much more complete programs, professional photo editors, which allow us to do much more with our photos.
Finally, if we want to carry out simple tweaks and we do not want (or cannot) install any program on our Windows, there are excellent online alternatives . These are usually much more limited in functions, and there is also the problem of privacy when uploading the photos to an external server. But they are an interesting alternative that we can also take into account.
Quick and easy programs
The following programs are characterized by being simple and basic programs. Any user will be able to use them without problems to edit and retouch their photos, but we cannot ask for professional results, mainly because many of the options lack many functions and tools.
Windows 10 photos app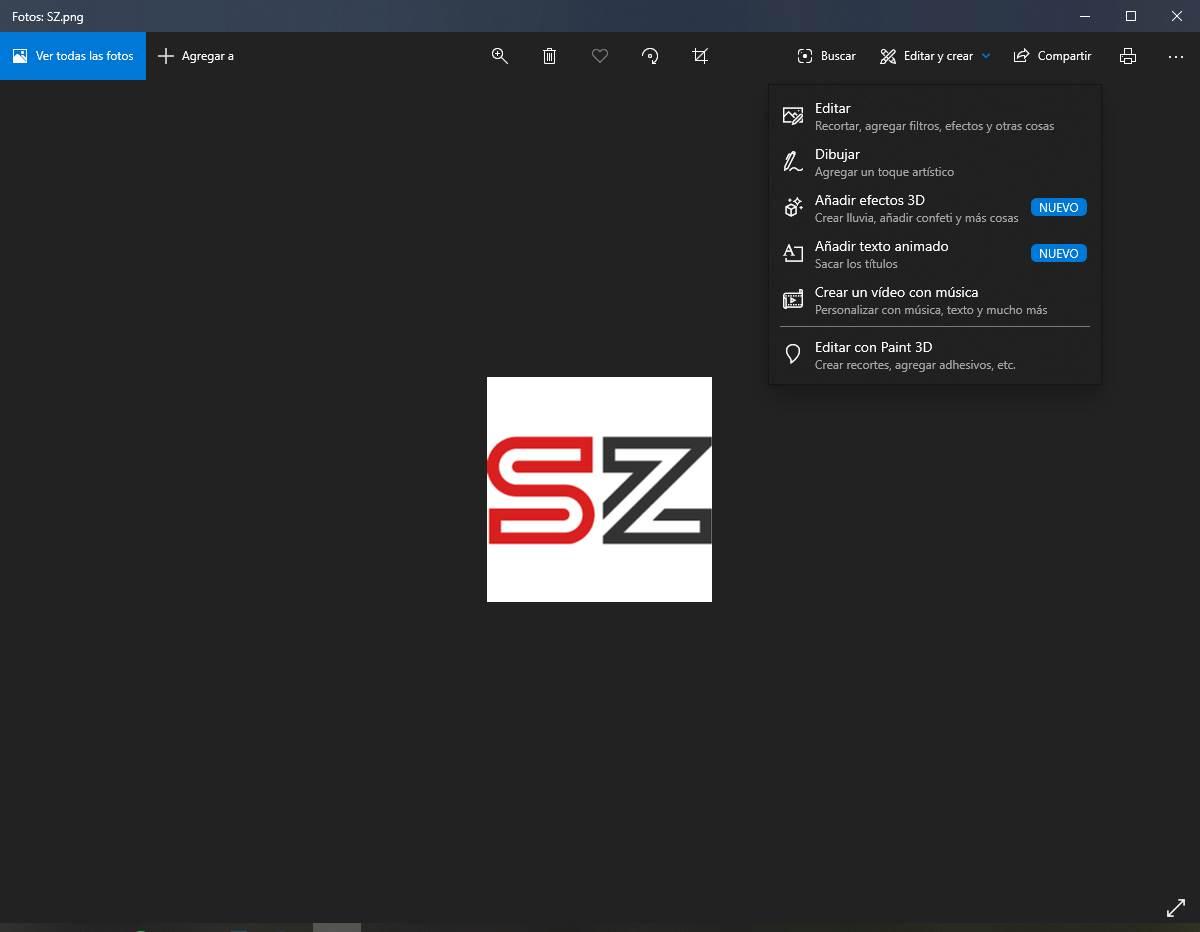 Windows 10 comes with the Photos app installed by default. This program, in addition to allowing us to open and view photos in Windows, also has a simple (very simple) photo editor included. Also, totally free.
The Windows photo editing application basically has 3 sections to edit our photos. The first one will allow us to crop and rotate the photos very easily. The second will allow us to easily apply color filters and effects to photos. And the third adjust the color, clarity, vignette and eliminate red eyes. We will also be able to draw, add animated text and even 3D effects to photos.
If we need more editing options, then the program directs us to Paint 3D.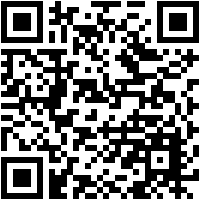 Developer: Microsoft Corporation
PhotoScape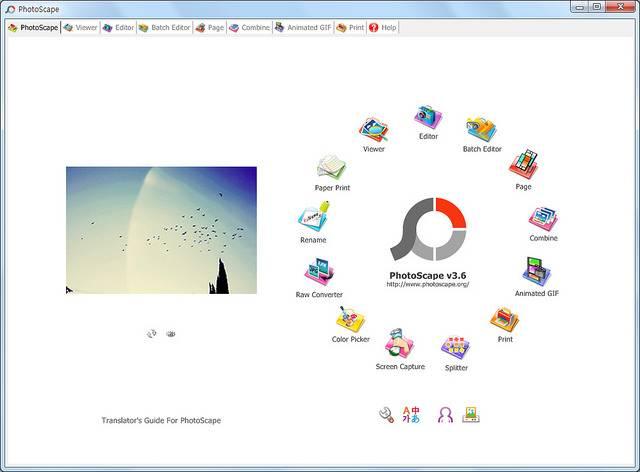 When it comes to simple photo editing programs, PhotoScape is one of the first to come to mind. This software allows us to open and edit any photo we have on our computer very easily and quickly. With it we can adjust the size of the photo, modify the brightness and contrast, adjust the white balance, correct the light, add text, draw, eliminate red eyes and much more.
This program has a very simple and intuitive interface from which we can load the photos and choose the tool we want to use to retouch the photo.
We can download PhotoScape for Windows from the following link . There is also a version for the Microsoft Store, and a paid UWP "Pro" edition.
Photoshop Elements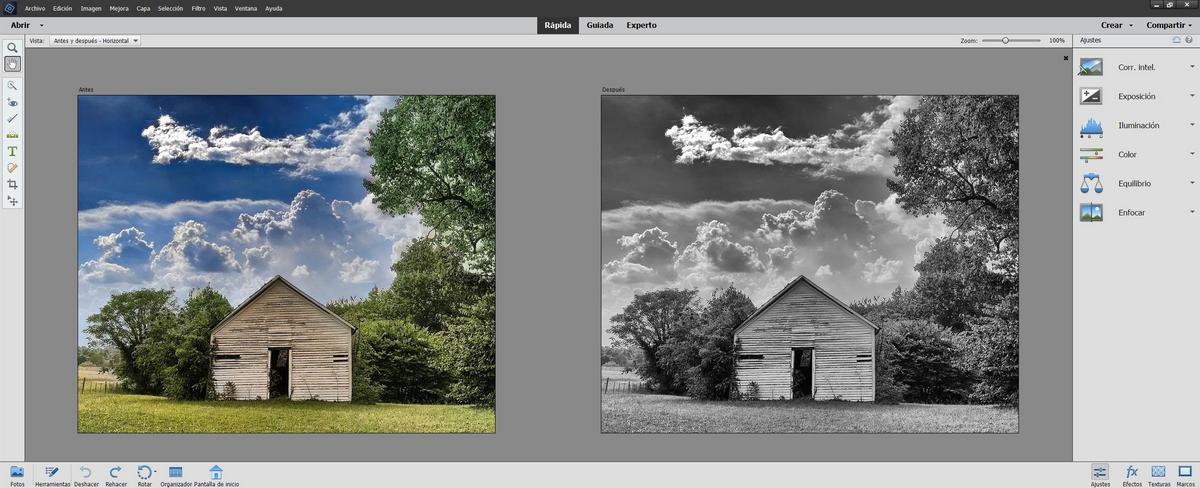 Photoshop is the best program for photo editing, we have no doubt about that. However, this program is one of the most complicated and professional that we can find. Therefore, if we are looking for a simple and fast alternative, it is not the best option.
Adobe has a sister program, Photoshop Elements, designed to make it easy for users to create and edit photos. This software, in addition to helping us organize our photos, has a large number of tools, very simple to use and intuitive, that will allow us to improve our photos, and even recover those that have been spoiled.
Among its strengths we can highlight the AI. The entire program has advanced artificial intelligence that, in addition to guiding us through all the editing steps (along with a complete assistant), will always help us to achieve the best finish for the photos. It also has features like background removal, junk removal, and background replacement that give you added value.
We can download Photoshop Elements from the Adobe website . This program is paid, and its license costs 100 euros, one-time payment.
Photoshop Express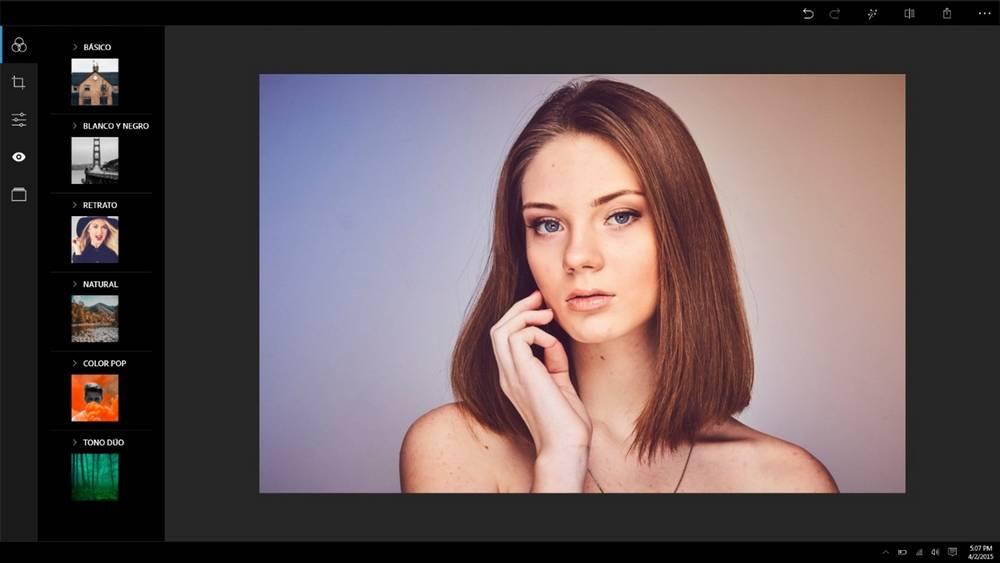 If we are looking for something even easier to use than Photoshop Elements, we can turn to Adobe's free editing software: Photoshop Express . This software allows us to make all kinds of basic editing adjustments, such as cutting, linking or rotating photos, as well as having automatic correction functions based on AI (in case we do not want to complicate ourselves) and the possibility of applying up to 15 different filters to our Photographs.
Photoshop Express is free to download for Windows 10 from the Microsoft Store .
IrfanView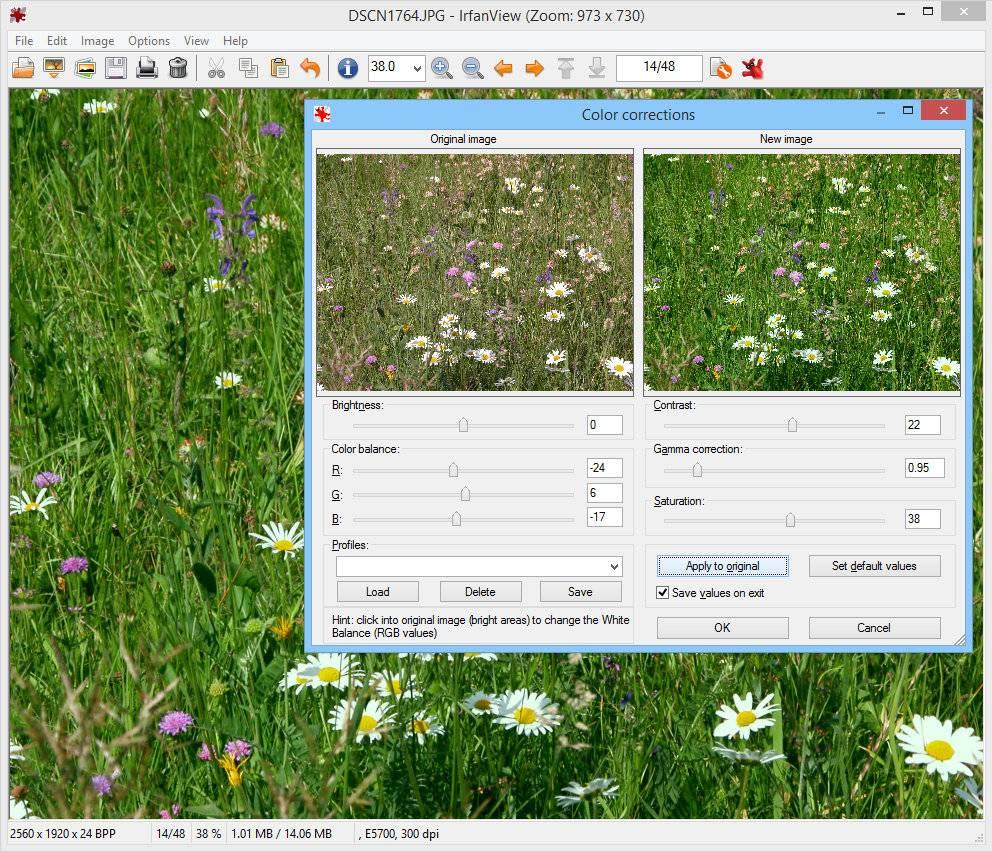 For users who do not need anything special and settle for something very basic, IrfanView is an option to consider. The main purpose of this program is to view photos. However, it has some basic editing options that will allow us, for example, to draw inside the photo with tools inherited from MS Paint. It also has interesting functions, such as color correction, it will give us a useful bonus to this software.
We can download IrfanView from its website .
Paint.NET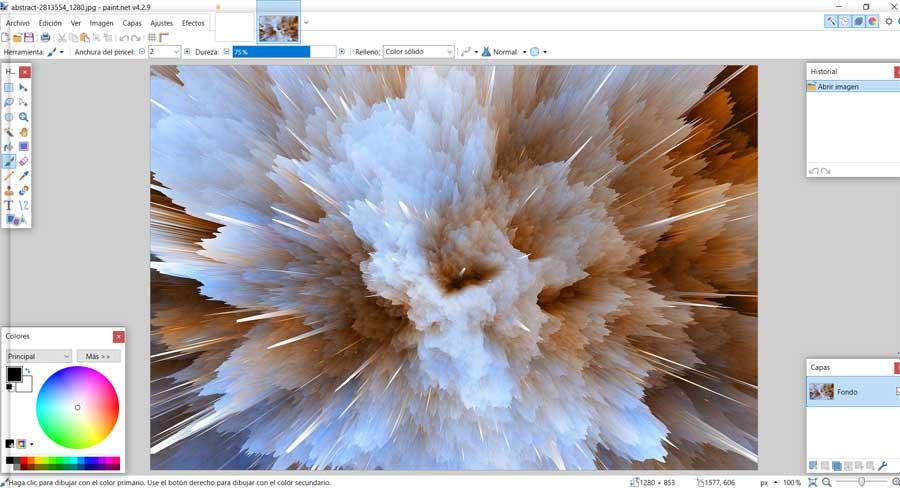 For many, this program is the middle ground between Paint and Photoshop. Although its functions do not reach those of Photoshop, Paint.NET has a very simple and intuitive interface that will help us without problems to carry out any type of retouching or editing in our photos.
This program has support for layers and tools that will allow us to retouch practically any aspect of our photographs without complications. In addition, it is a totally free program, with no limited functions or hidden costs, although the UWP version is paid in "donation" mode.
We can download Paint.NET for free from its website .
FastStone Image Viewer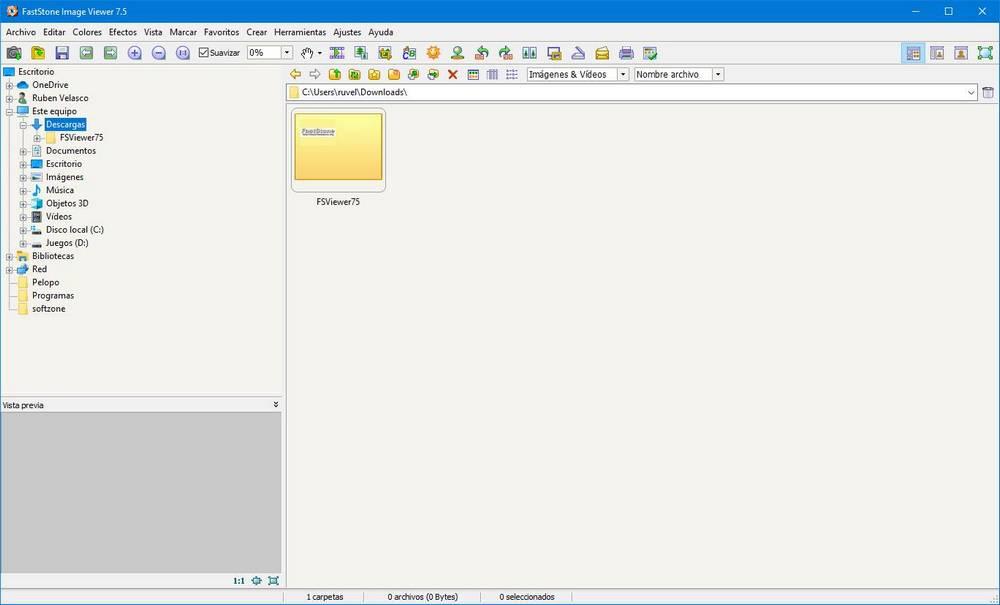 FastStone Image Viewer is a very fast, easy to use, intuitive and powerful photo viewer, converter and editor. This program wants to be an "all in one" for users who want to be able to open their photos in Windows and retouch those that can be improved, but without complications. It supports a large number of different formats (even RAW) and has everything that any non-professional user may need to edit their photos.
We can download FastStone Image Viewer for free from the following link .
Fotophire Editing Toolkit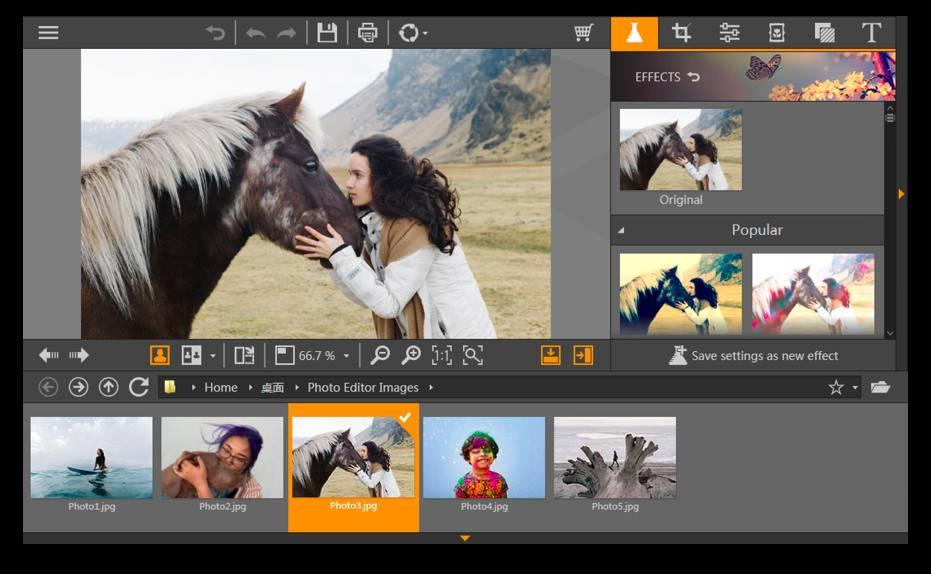 Fotophire is a program, developed by Wondershare, that allows us to edit our photos very quickly and easily. This program has a simple editor that allows us to retouch the aspects of the photo that we do not like, in addition to offering us typical tools from other programs, such as a tool to crop the photo and a function to erase unwanted elements and parts.
This software also has functions such as Maximizer, which allows us to zoom to the most important part of the photo without losing quality, or Focus, to adjust the colors and blurring of the photos as we like best.
We can download Fotophire Editing Toolkit from its website .
Paint – Paint 3D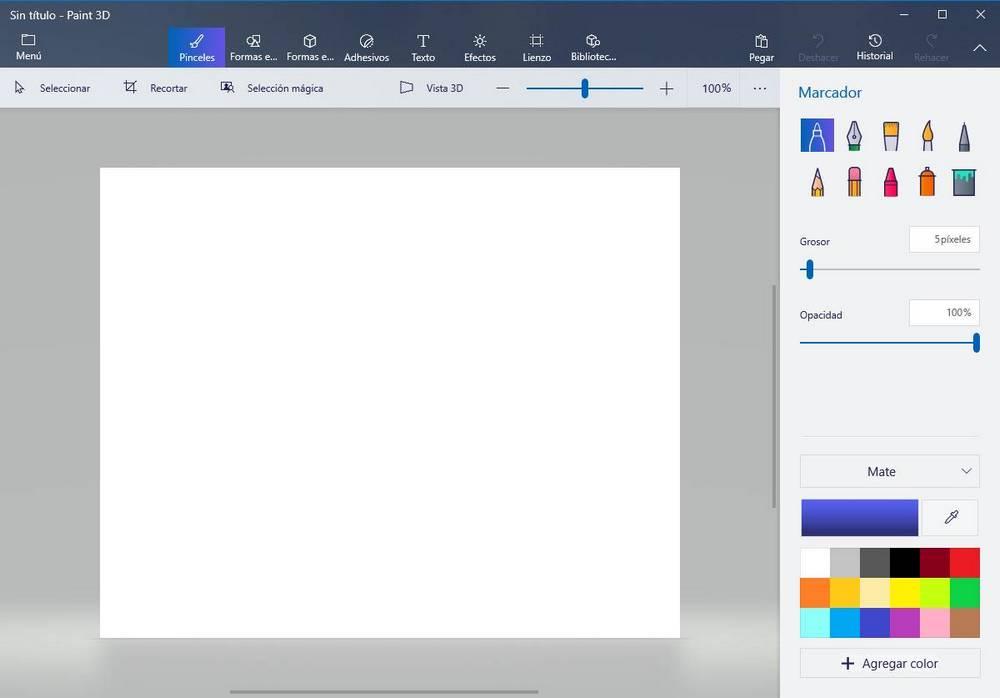 Of course we cannot forget Paint and its improved version, Paint 3D. This is one of the most basic drawing programs that has been present in the operating system since its inception. The truth is that Paint offers us very few editing options beyond drawing on top of the original photo. However, Paint 3D already offers us some more functions and features to help us retouch photos.
We have saved these Paint programs for last because, although they may work on occasion, the most common is that they do not. Their functions are very limited and, although they edit photos, they certainly do not do it in the best way.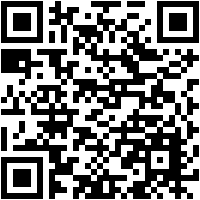 Developer: Microsoft Corporation
PhotoFiltre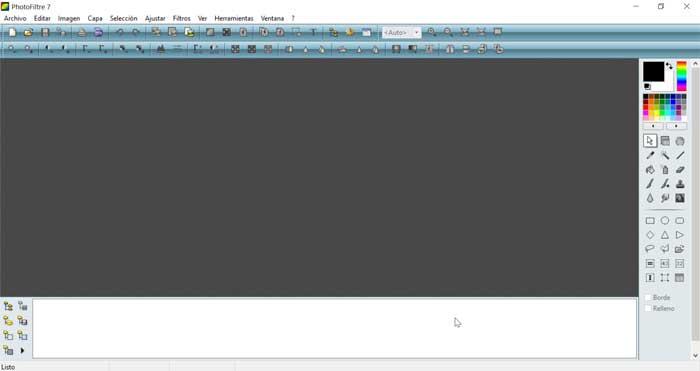 This application to edit photos is especially focused on users without much knowledge, although they have a professional design, so it can be valid for all types of users. It has the presence of a toolbar with which we can have access to all its functions quickly and easily. The application consumes very few resources so it can be used by all types of computers.
The program is compatible with a wide number of formats, such as JPEG, GIF, BMP, EMF, WMF, PCD, PNG, TIFF, CUT, among others. It also has support for Photoshop files such as PDD and PSD. In addition, it has its own file system to save your projects as PFI, PFS, and PFV.
We can download PhotoFiltre from its website .
Web-based applications
The best programs don't always have to be installed on your computer. Today, thanks to the latest web technology, we can have a large number of programs and tools directly from our browser, programs that we do not have to install and that just by visiting a website, regardless of the PC or device we use, we can use them Without restrictions.
Canva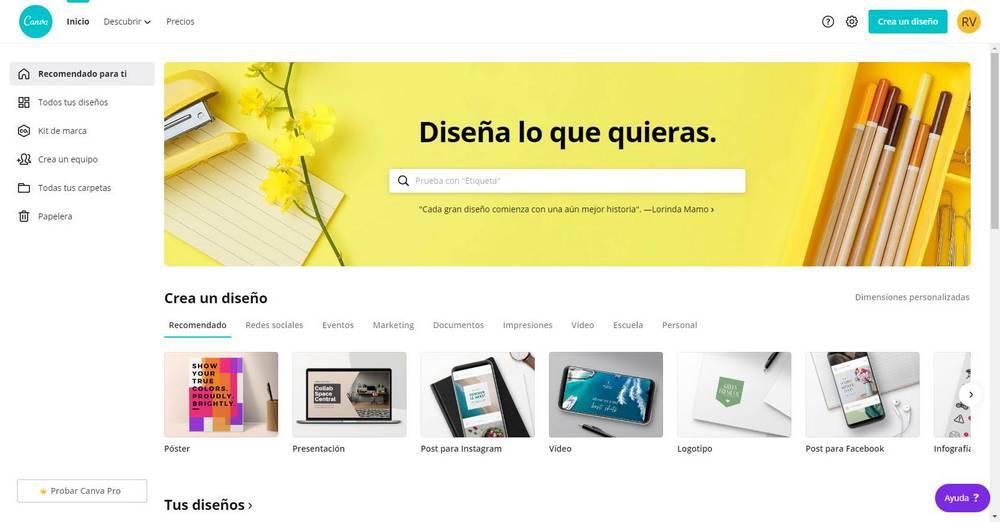 Canva is not an online photo editor as such, but a web application that will allow us to create our own brochures and our own images from designs already created previously or adding our own resources from scratch. This website is very useful especially to prepare content to share on social networks or to use it in marketing events.
We can start using Canva from their website . We can use this website for free, or pay for the "Pro" version that includes other functions and features.
Google Photos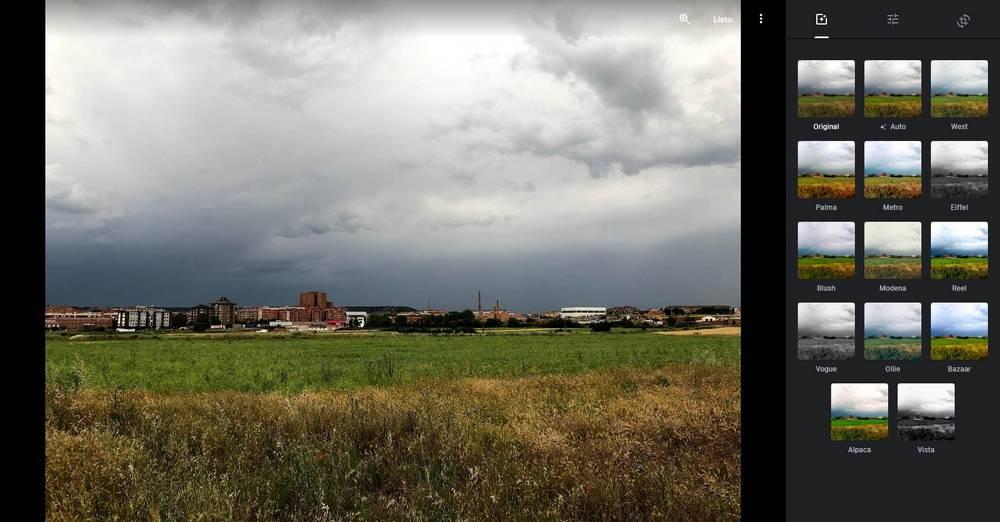 Google Photos is Google's popular online photo platform. The best feature of this platform is that it offers us unlimited space to upload all our photos to the cloud, being able to download them whenever we want or access them from any device. In addition, it has a series of editing functions that will allow us to retouch, edit and improve our photos very easily from the browser, or from any of its apps.
We can start uploading and editing photos with Google Photos from this link .
Pixlr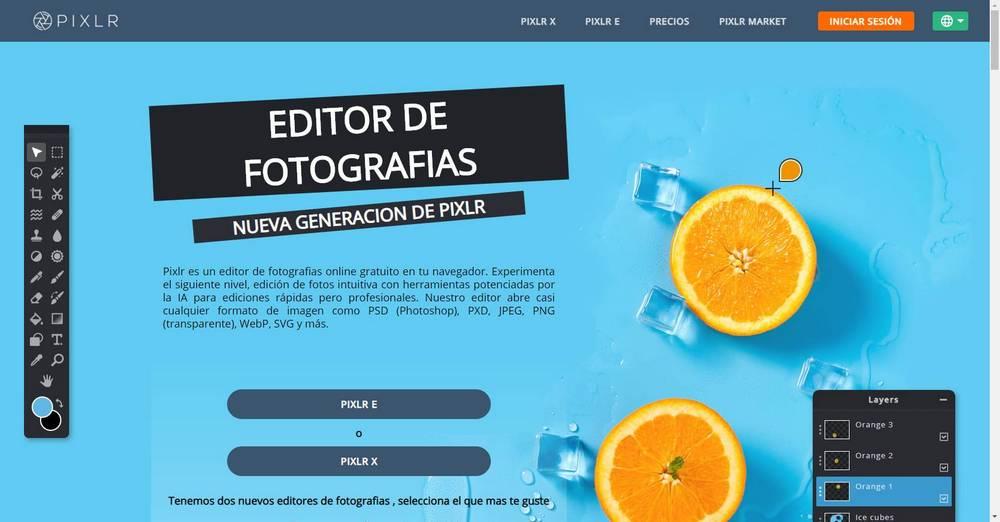 This online photo editor is reminiscent, in a way, of Photoshop. Thanks to it, we will be able to quickly edit any photo on our computer from the browser itself without installing any additional software on the PC. It has an intuitive and very easy-to-use platform and AI tools that will allow us to achieve exceptional results. It supports all kinds of image formats, even PSD projects created with Photoshop.
We can access Pixlr's free online photo editor from the following link . This web application has a free and a paid version.
Lightroom
Photoshop does not have an online version. However, Adobe does offer us a photo editor that we can use from the browser: Lightroom. Lightroom is almost a complete Photoshop designed to adjust the values ​​and parameters of photos quickly and easily. This web tool allows us to retouch all the parameters of the photos and apply filters to give them a unique finish. In addition, it has one of the most powerful AI (Adobe Sensei) that will help us achieve the best finish for the photos.
We can access Adobe Lightroom from the browser from this link . Photoshop Lightroom is included in Adobe's photography plan.
I love IMG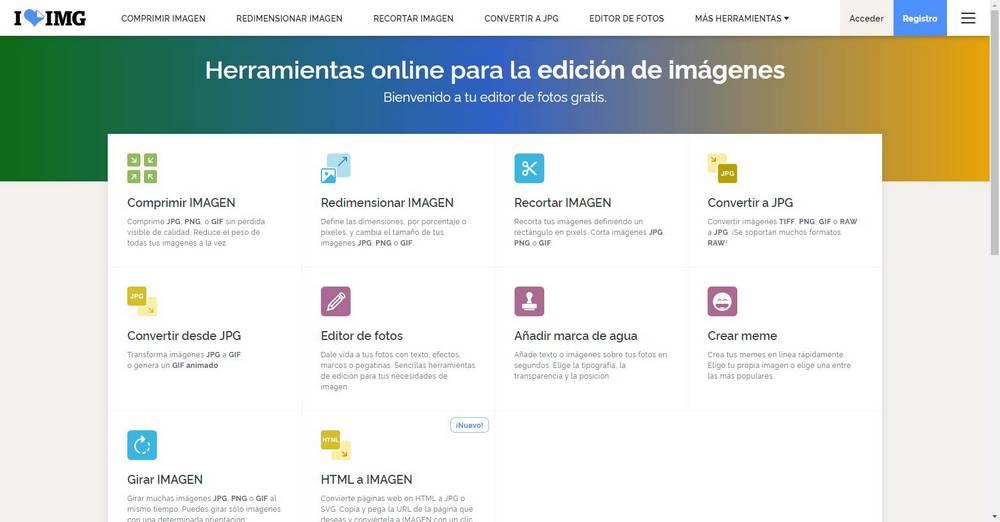 I love IMG offers us a wide collection of online tools to edit all kinds of images from the browser. On this website we can find tools such as image converters and compressors and, of course, editing tools that allow us to crop, edit, rotate or add watermarks.
This is one of the most intuitive and simple websites that we can use to retouch and edit our photos. An alternative that, without a doubt, we should not stop trying.
We can access the I love IMG photo editing tools from here . This website is free, although we have a "Premium" plan, which costs 6 euros per month, which offers more functions and tools.
Picmonkey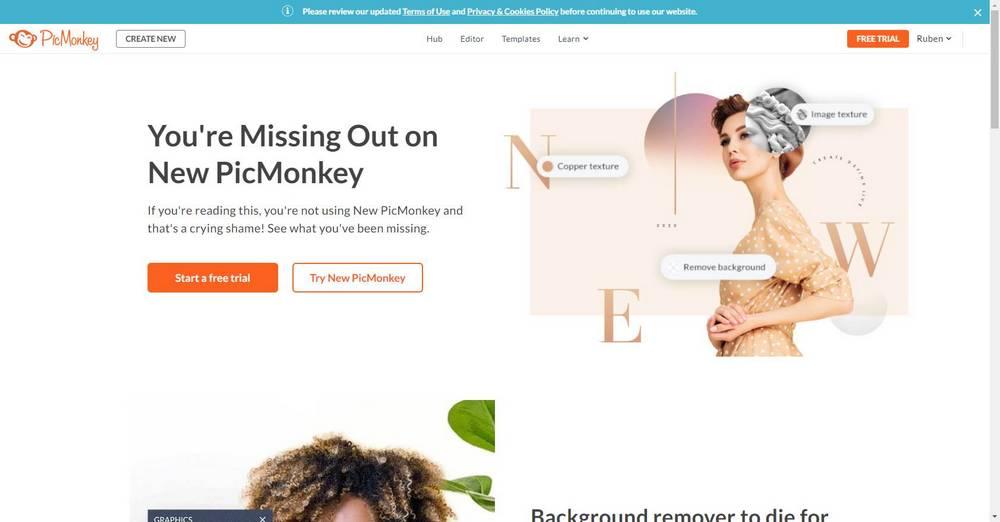 PicMonkey is one of the most complete photo editing web applications that we can find. This website has a very clear and intuitive design and it will allow us to easily edit our photos, as well as create all kinds of artistic graphic designs using our photos. We can adjust different parameters of our photos to give them a better finish, apply effects and even make skin adjustments to our photos to make it perfect.
We can quickly start editing with PicMonkey from this link . This website offers us a trial version, but to use it without limits we must pay a subscription.
Fotor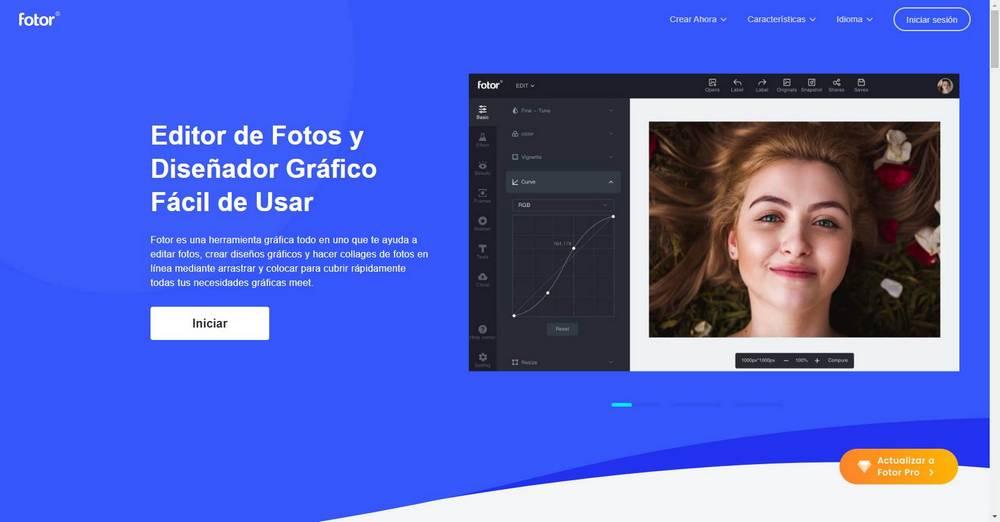 Fotor is yet another graphic tool that we can use from our browser without downloading or installing anything, and that offers us an all-in-one tool to easily edit photos. With it we can create graphic designs and make collages of our photos by simply dragging and dropping, being able to quickly meet the needs of any user who, without professional purposes, needs to retouch a photo or create compositions.
We can start using Fotor from the following link . We can use this editor for free, but some of its functions are limited to users of Photos Pro, the paid version.
Befunky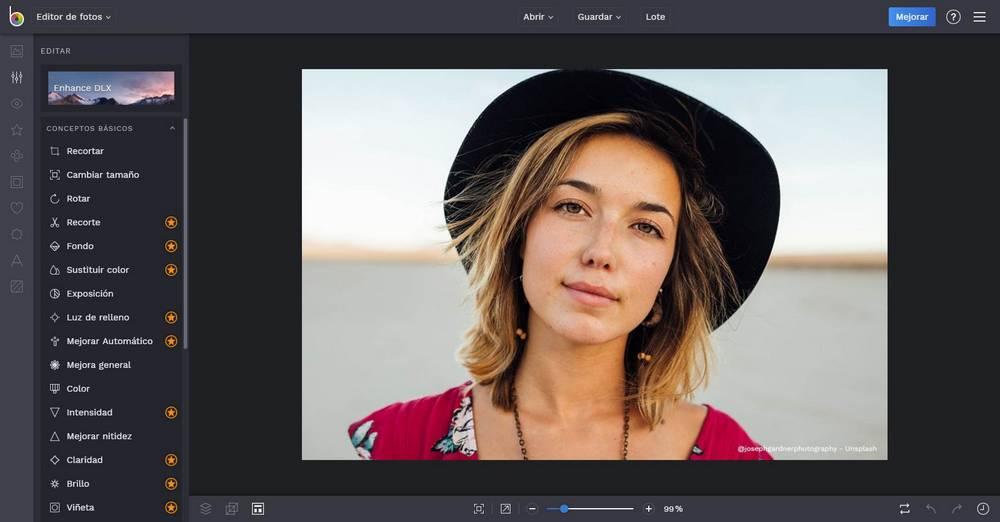 BeFunky is probably the most complete online photo editor that we can find. This website is mainly divided into 3 sections: the first of them, the editor, the second of them, a tool to make collages, and the third of them, a graphic designer.
This website offers us a wide variety of tools to retouch photos, as well as retouching functions, a large number of effects, a function to add frames, graphics, text … Although it does not reach the level of Photoshop, it is one of the most complete alternatives, professional and easy to use that we can run from our browser.
We can access BeFunky from here . The basic editor is free, but many of the additional features involve paying a subscription of $ 7 a month.
Photojet
When it comes to editing all our personal photos quickly and easily, this is another online alternative that you are sure to love. Like the rest of this type, it does not need any installation on the computer locally, we do everything with the browser. Therefore, in the beginning, all we have to do to benefit from its advantages is to access its official website from here .
Therefore, to launch the web application as such, we only have to click on the Start button to access the application's desktop. In the new work window that opens we are going to find the many functions and tools that it presents to us. These are duly categorized on the left side of the interface. In turn, each of the main categories is divided into another series of specific functions.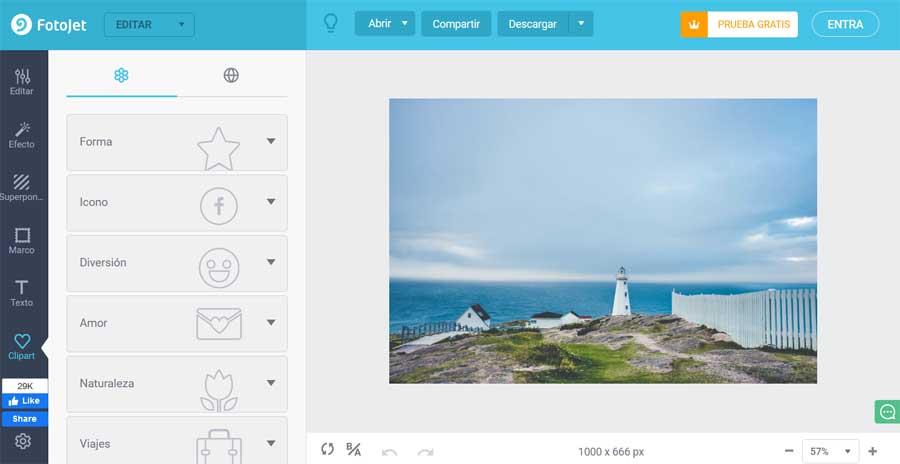 This will allow us to make adjustments to the images, both basic and more advanced. The best of all this is that, we choose with the function that we choose, in an intuitive way we will obtain highly striking and spectacular results. Even here we have the possibility to add frames to photos, texts, apply digital effects, etc. In fact, we even have a series of predefined clipart that we can add to our projects at that moment.
Photofancy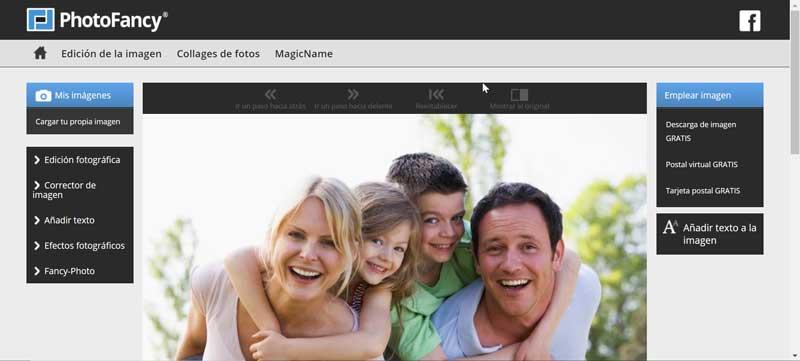 This web application is very easy to use and allows us to edit our photos online for free. From it we can make photo corrections in one click, as well as add effects, scenes and funny frames to our photos. Just upload the image from our computer or select it from our Facebook album to give it a special touch.
We can edit our photos with Photofancy by accessing their website.
Professional programs
Finally, if the previous programs fall short, we can always resort to much more complete and professional alternatives. We can find programs to edit photos both free and paid that will offer us tools of all kinds with which we can do practically what we want to give the desired finish to the photos.
Adobe photoshop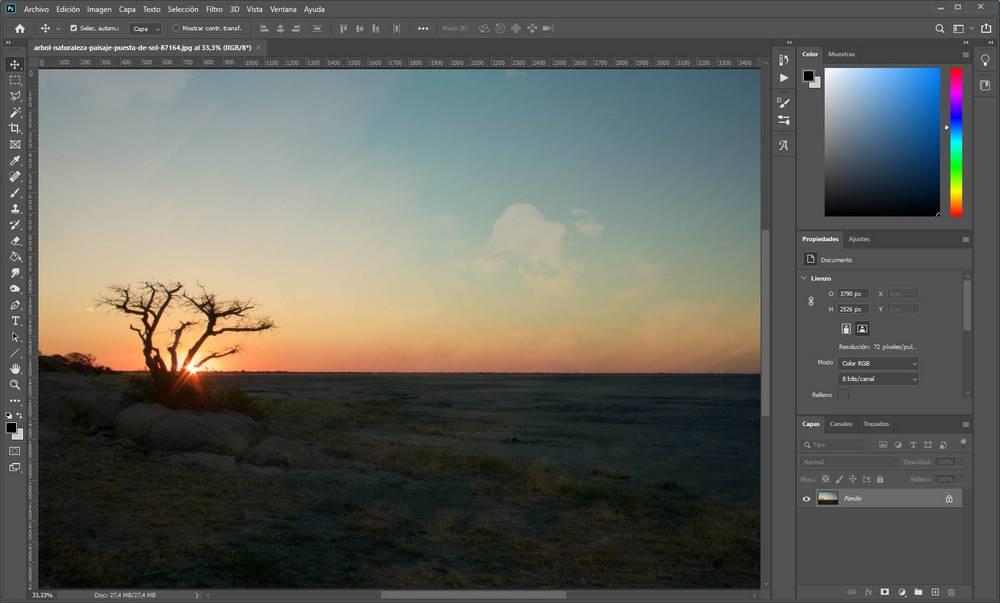 Of course, the best program for editing and enhancing photos with a professional finish is, and always has been, Adobe Photoshop. This professional photo editor offers users a lot of tools to be able to do whatever they want with their photos.
This program offers a large number of retouching and editing tools with which to improve photos or remove unwanted objects, as well as the possibility of cutting out parts of the photo and playing with effects or colors. A wide variety of editing tools allow us from selecting objects to treat them individually to playing with the focus of the photos or deforming parts of them.
We can buy Photoshop from the Adobe website . Photoshop is paid by subscription, and is included in the Adobe photography plan.
Gimp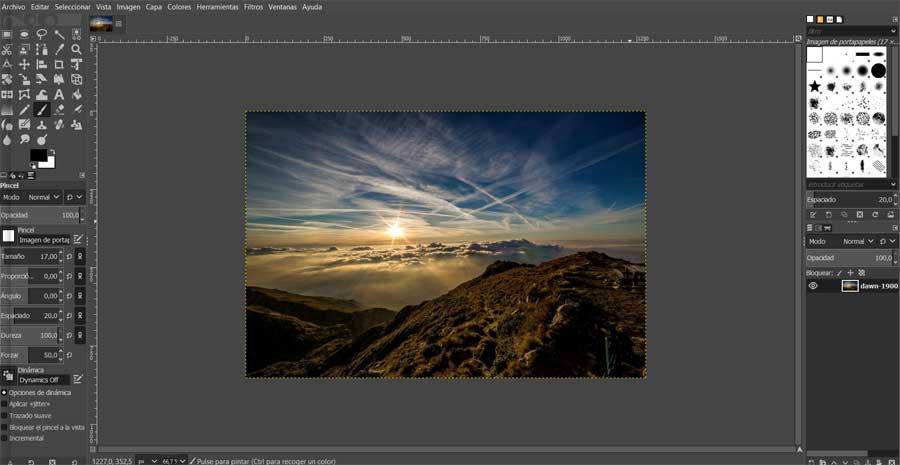 Of course, GIMP has a very close rival. And this rival is undoubtedly GIMP. This photo editing program is characterized by offering many of the functions and tools that Photoshop offers, but it does so completely free and open source. The interface is highly customizable (and we can even make it identical to Photoshop) and the learning curve is similar to that of Adobe software.
Although it is true that some functions and features are not up to the standard of Adobe software, and that some elements, such as layer management, leave much to be desired, for those users who do not have professional and commercial purposes it can be a great alternative that we can use it completely free of charge.
We can download Gimp from its website .
Paintshop PRO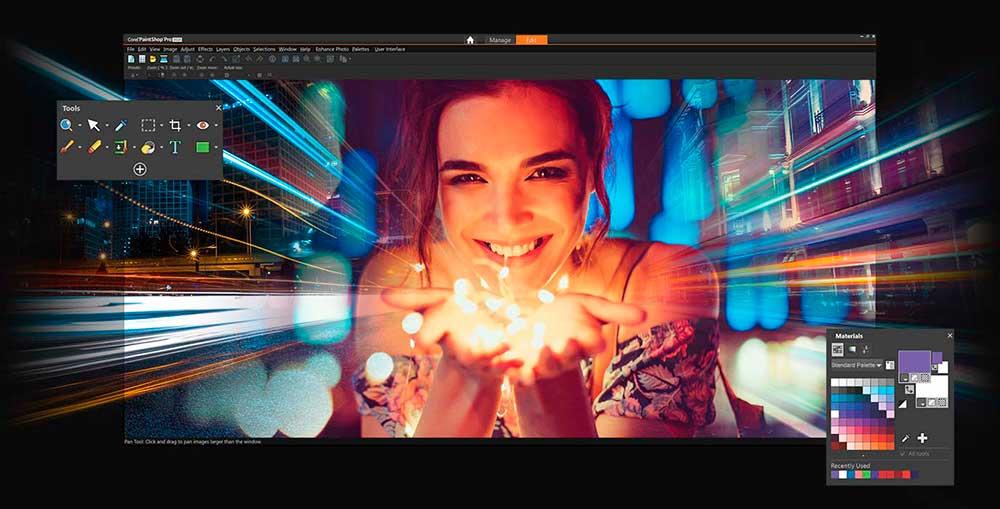 This Corel photo-editing software is, in all respects, somewhere between Photoshop and GIMP. The interface of this program is almost identical to that of Photoshop, and it has a large number of tools that will allow us to adjust the elements of the photos to make changes and corrections to the image.
This photo editing program has support for working with layers, it has tools to retouch and restore details in photos, brushes and drawing tools, support for HDR and it is compatible with RAW photos. In addition, it has an advanced AI that will help us to always get the best effects for our photos.
We can buy Paintshop PRO editing software from this link . We can try this program for free for 30 days, and after that period of time we will have to pay for the license, which has a cost of 50 euros.
Affinity Photo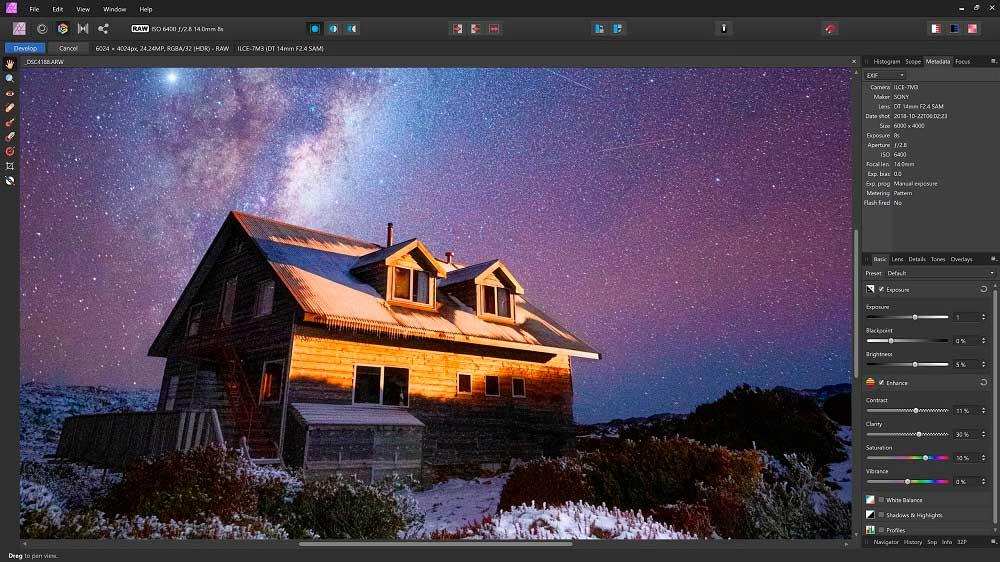 Affinity Photo, formerly known as Serif PhotoPlus, is a simple, fast and professional program at the same time to be able to carry out all kinds of edits and retouching to our photos without problems. This program is compatible with all image formats (even RAW photos) and allows us to carry out all kinds of edits and retouching, showing the changes in real time. Thanks to its tools, filters and layers we will be able to achieve an impeccable finish and impressive compositions.
We can download Affinity Photo  from its main website . This program is paid, and its license costs 55 euros, one-time payment.
Adobe Photoshop Lightroom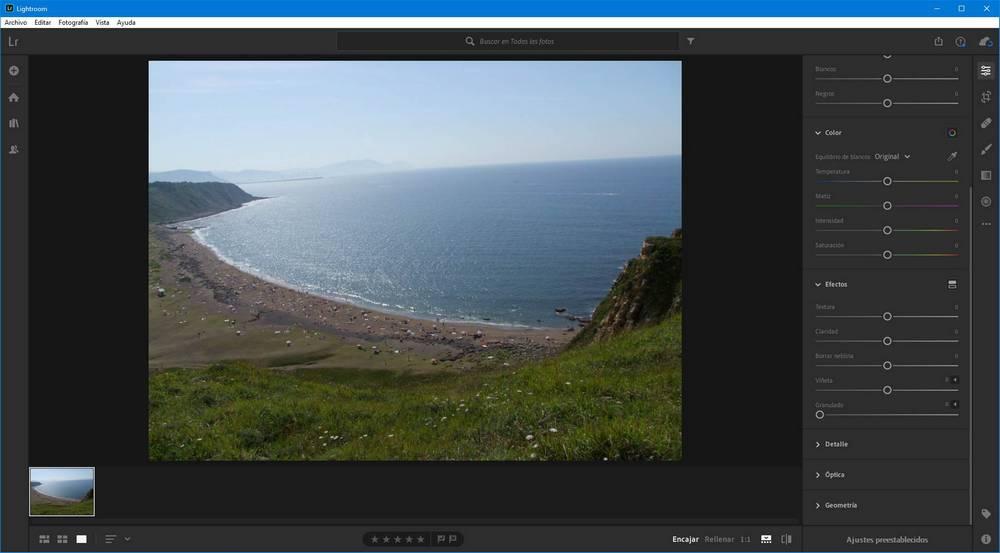 Lightroom is not an editing program like Photoshop, but rather a program that complements it. This software is not focused on editing, but focuses on retouching the parameters of the photos. Lightroom has very easy-to-use tools to be able to give the finish we want to our photos, both from the mobile and from the PC and even from the web. It has a large number of tutorials, an advanced AI system to improve photos and a large number of controls from which we can adjust our photo as we like best.
Lightroom is included with the Adobe Photoshop photography pack, and we can access it from the following link .
Capture One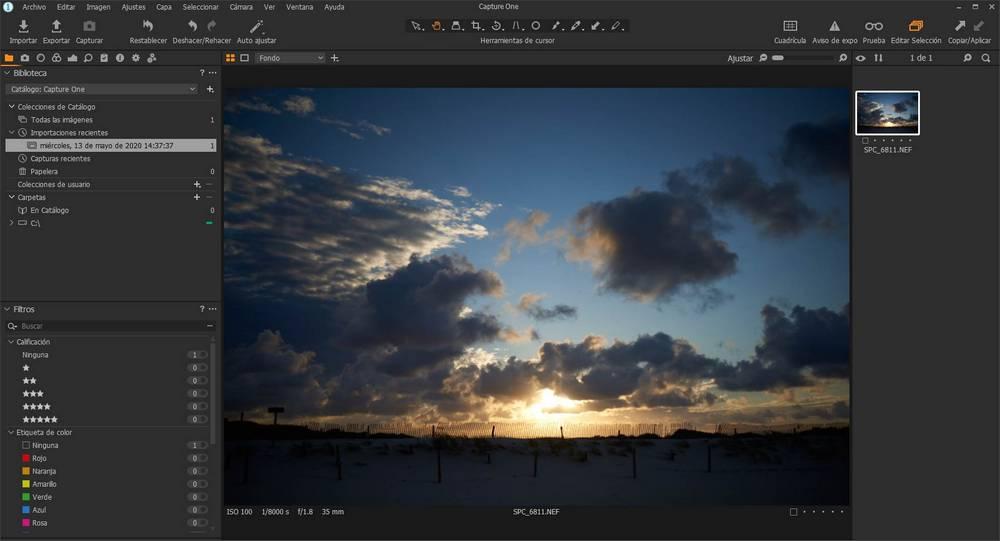 Capture One Pro is one of the most complete alternatives to Photoshop to carry out any retouching and editing work of photos. This software is characterized above all by its immense customization options, since it allows us to adjust its interface, and all the elements, as we want. It also has a large number of default camera profiles that facilitates the work of editing RAW photos and allows us to achieve more realistic colors.
The layers, HDR, curves and levels and the editing functions that this program includes make it a very complete and professional option, although with a rather steep learning curve.
We can download Capture One from its website . Of course, your license costs almost 500 euros, so, from the outset, it may be out of reach for many.