multimedia
How to record voice clip with windows 7 recorder? Step by step guide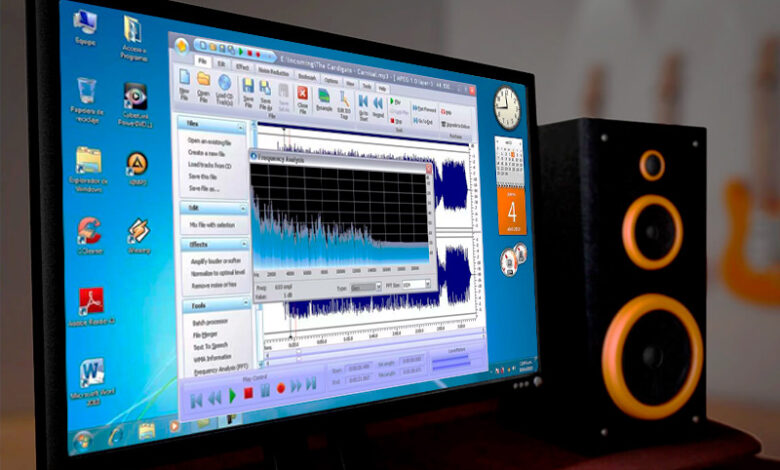 In the 90s, the best way to record audio was undoubtedly through cassettes . If you are very young, you probably never saw one. They were very popular until the advent of CDs and DVDs . The latter were not so practical for home recordings, since a specific device was needed .
However, what somehow occupied that empty place were the recordings with computer applications . One of the most used was the Windows 7 sound recorder . It was very easy to use and did not require great resources.
Even today it is very practical . If you are looking for how to make a podcast or canned radio show on your PC with W7, we recommend this post.
Learn step by step how to record a clip with the Windows 7 Sound Recorder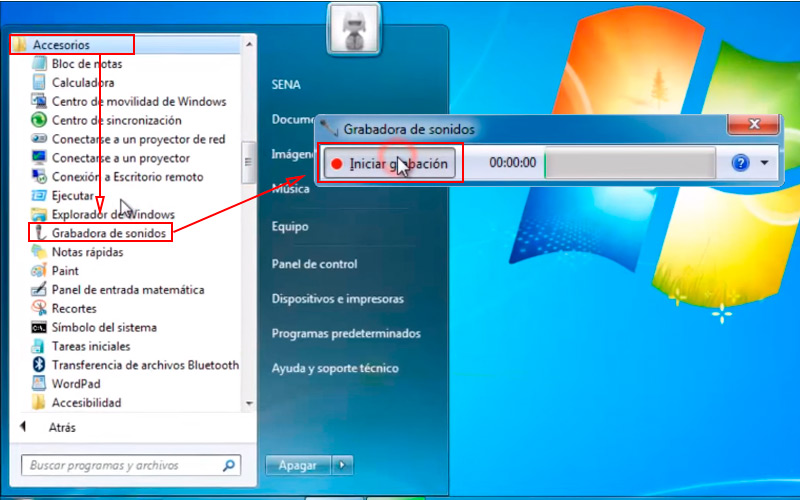 Before starting to use this application, you need to make sure that your sound card has the updated drivers (or rather, the latest ones available). Otherwise it may not work properly.
You can check this with Windows Update:
Once this is done, connect a microphone to the computer (it is not necessary if it is integrated as in laptops). Wait for Windows to recognize it .
Press the "Start" button or press the Windows logo button on the keyboard .
Scroll through the applications until you find the "Accessories" folder .
When you open it, click on "Sound Recorder".
You will see that it is a fairly small interface with very few buttons.
When you are ready press "Start recording" .
The duration of it has a maximum of three hours .
To finish, click on "Stop recording" .
A file explorer window will open immediately . In it you must choose the location where the audio document will be saved .
Rename it and press "Save."
The default format is .wma (Windows Media Audio).
It is important to mention that this recording will only record what is entered through the microphone, depending on its quality for a better result.
List of the best external applications to record voice in Windows 7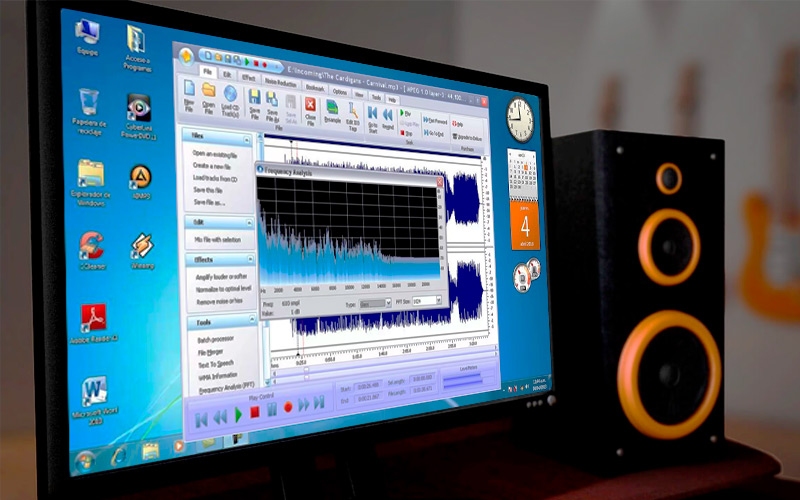 As you may have noticed, it is a very simple and easy to use program . However, it does not have editing options or output formats . If you need to access these types of utilities, you can use an external program .
In the following list you will find our recommendations:
Audacity
It is a free program compatible with Windows 7. It has a very complete interface focused on almost professional audio editing . One of the advantages of this software over the W7 application is that it allows the input of multiple audio sources .
Ocenaudio
Another free software that consumes very little resources on your computer. It allows for recording, editing and some basic tweaking for audio . The good thing is that it is compatible with all operating systems, so if you work on different devices it is a relief.
Adobe Audition
Finally, on the list we find one of the most powerful applications for audio editing. It is intended for professionals since it has the most modern tools on the market. Allowing high-quality recording , as well as in-depth editing and enhancement of multiple formats. However, it is not a free program . Like the entire Adobe suite, it costs almost 25 euros per month .