multimedia
How to delete all your photos from google photos to free up space in the cloud? Step by step guide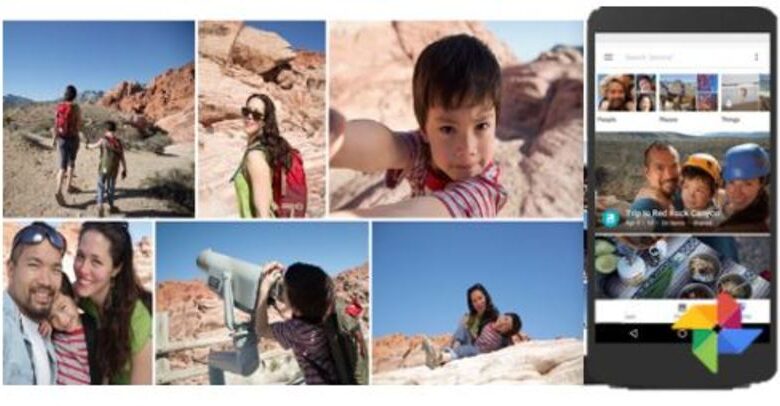 Google Photos is an application that allows us to exchange information between two storage sites. It has become so famous that it succeeded in replacing Picasa from first place, offering us different advantages.
In this post you will find very useful information so that you can make the most of this application, among them is the large number of photos that we can host on this platform. Although it is called Google Photos, it can also be used to store videos.
Finally, we will show you the necessary steps so that you can delete and free up space in the Google Photos cloud. If you doubt, because you consider that when deleting a photo in the cloud they are deleted from the device, we recommend that you read with great determination, which we will also explain to you.
How many images can I post to my Google Photos account?
Some time ago, one of the users of Google Photos put its capacity to the test using artificial intelligence, managing to upload up to 10,000 photos. Then he reported through his networks that after having met the limit he did not manage to upload any more.
After the great unknown that this person created, many users began to wonder and ask the developers of the application the limit of the application, taking a comment on twitter as an answer, where it is confirmed that the limit of Google Photos is 10 thousand photographs.
Also adding that no more photos will be added after meeting the limit, until the user deletes some of their photos, to make room for a new one.
Advantages of Google Photos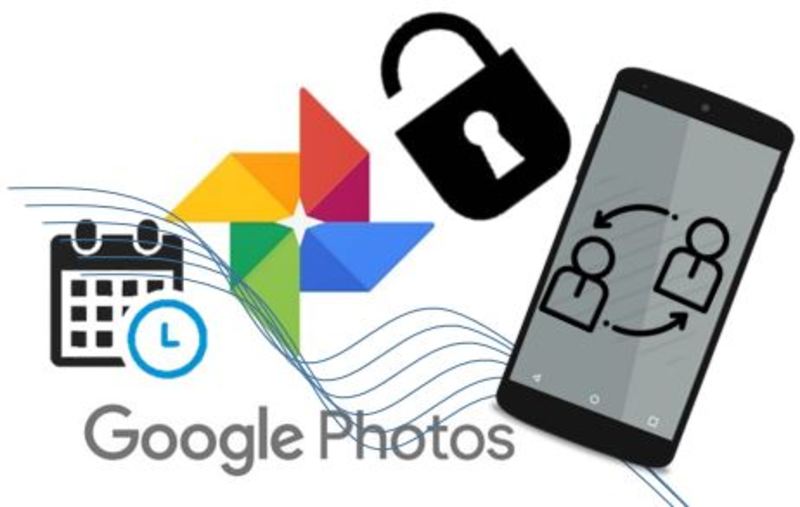 Just as uploading many photos is an advantage of this app, there are also other advantages, but if you still do not know them, we will give you some of them so you can make the most of it:
Backup to our photos: From the first moments that we give permission to Google Photos, it can take our photos to make a backup, although we must also take into account that it must be programmed by us.
Photo editor: By using this application we can handle a fabulous tool that allows us to design and edit our photos whenever and however we want.
Photo search engine: It has a great photo search engine that allows us to locate each of our photos and be able to download it at any time.
We can share our photos: Not only can we save our photos on this platform, each of our albums can also be shared with family and friends.
If I delete a photo from the Google album, will it also be deleted from my device?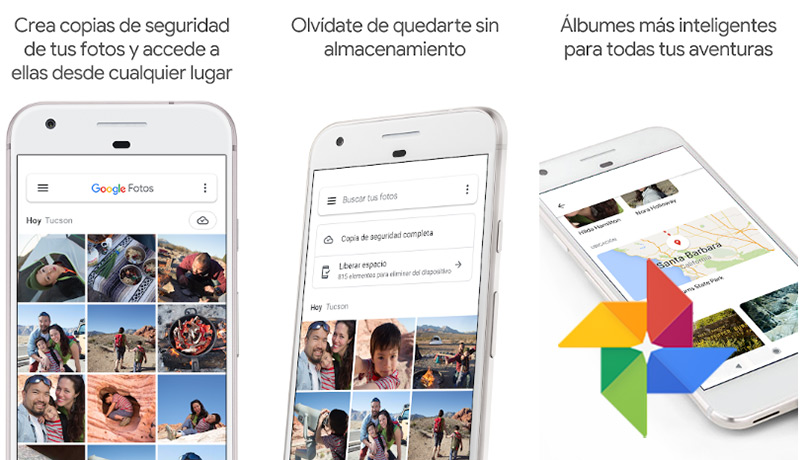 The answer to this question is no, because Google Photos, despite being an application that works together with the phone, has a totally different storage platform than the one we have on the mobile.
The same happens if we try to delete a photo from the phone, it will not be deleted from our Google Photos albums. This app is used mostly as a backup of our photos, so it has an external storage to our phone (the cloud).
This feature is one of the great benefits that we can count on when using this application on our phone to back up our precious photos.
How does Google Photos work?
It is an application that we can find available in the Play Store, although there are some devices that have it factory installed, to synchronize a backup of all our photos. Its operation is very simple.
It works with a streaming platform, which allows all Android and iOS users to store on a disk or space outside of our device, known as "Cloud ", where it is necessary to be connected to the Internet through a Wi-Fi network or with use of data, so that communication is established between the platform and the device.
In order to use this great app, we need to have a Google account, and if you don't have one, we recommend that you create it right away. In most devices it works the same, although there are some versions of Android, such as 7.0 or higher, which gives you permission to delete photos from the phone as well.
The normal thing is that it works as a backup of our photos, although many of the users use it to free up space. In reality, we cannot say what is the use that can be given to it, because its developers themselves mention that it is an application that adapts to its users and their needs.
On the other hand, we must take into account its limitations, because we cannot upload photos or images in formats other than .jpg, .gif, .webp, .tiff or RAW, and the dimensions must be above 256 pixels.
Steps to delete all the images saved in the Google Photos app quickly and easily
If you have already reached the limit of the photos or you simply want to delete some photos from Google Photos, you must follow the steps that we leave you below:
* Note : We remind you that before continuing you must have an active data connection, or Internet access.
Send photos to trash
First, we must access the app through our phone or tablet, and in turn we access our Google Account. While there, we look for the photo or photos that we want to delete, and press for a few seconds to select it / s.
When we have all the photos selected, we confirm that they are really those, and that we do not select one of more by mistake, and we go to the upper right corner and tap on  the trash can icon, so that they move to it.
When deleting photos you should take into account the following recommendations:
Remember that most of us use Google Photos as a backup platform for our photos, so if we delete images, or videos that have (or not) backup, it will not be completely deleted, but will be moved to the trash. for 60 days.
Thanks to the trash we will not lose the photos right away, but we will have the opportunity to rescue them again, although to recover them they should not be deleted from the trash and it must be between the mentioned time (60 days), because when those days pass, they are deleted for complete.
To delete a photo or video also from our device, it will not be enough to just delete it from Google Photos, we must go to the site where these are located, on our phone and delete them from there, otherwise they will remain on our device.
Empty trash
To delete from the trash, we must first be very sure that we want to do so. Although it is or not,  if our bin is full we must also do it.
Our trash can has a capacity of 1.5 GB, and when we reach that limit, a notice will appear to empty it, or when we want to delete a photo, it will tell us to "Delete permanently".
We open the Google Photos application on our Android, and we access our Google account, we press the menu, which we can identify by having an icon with three horizontal lines.
From the options that are displayed, we select "Trash ", then in "More" (its icon is three vertical points) we press where it says "Delete".
By following these steps, you can empty the trash whenever you need or want.
If you have any questions, leave them in the comments, we will answer you as soon as possible, and it will surely be of great help to more members of the community. Thanks!