multimedia
How to convert texts to mp3 in a few seconds and in multiple languages ​​and with natural language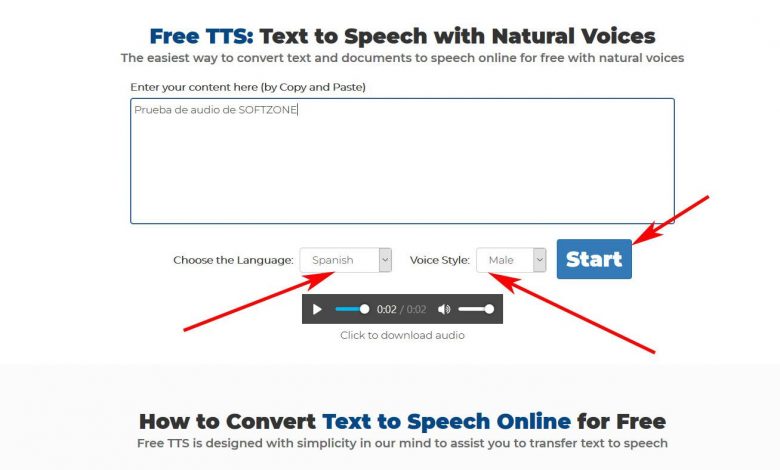 There are many occasions in which when we sit in front of a PC we begin to write texts of all kinds, whether they are for the home, or for a more professional use, however, contrary to what happened only a few years ago, now we can convert these in multimedia content in a practical as well as simple way.
And it is that until rather recently, when we wrote our own text in any editor like Microsoft's Word, for example, we had few options for later use for it. Obviously we could always save it on a disk drive to share it with others, or for future editing, at the same time that we could send it to the printer to have it on paper.
However, both the software that we can use at the moment, as well as the equipment that most of us have at our disposal, all this together with the good Internet connections that exist at the moment, have made the possibilities in this regard have increased. a lot of. In addition, and thanks to the gradual growth of multimedia content, both sectors often intermingle, achieving truly spectacular results. A clear example of all this can be found in the powerful PowerPoint application that is integrated into Microsoft's office suite, for example.
But in these lines we are not going to talk about multimedia presentations, but about the possibility of converting your personalized texts to a file in MP3 format, all this in a simple, effective way and in a few seconds. It is true that for all this we currently have several proposals in the form of applications and online platforms, although not all of them work as well as we would like at first. Therefore, here we are going to talk about a proposal of this type very fast and that will allow us to convert texts from different languages ​​into audio files so that we can take them and reproduce them wherever we want.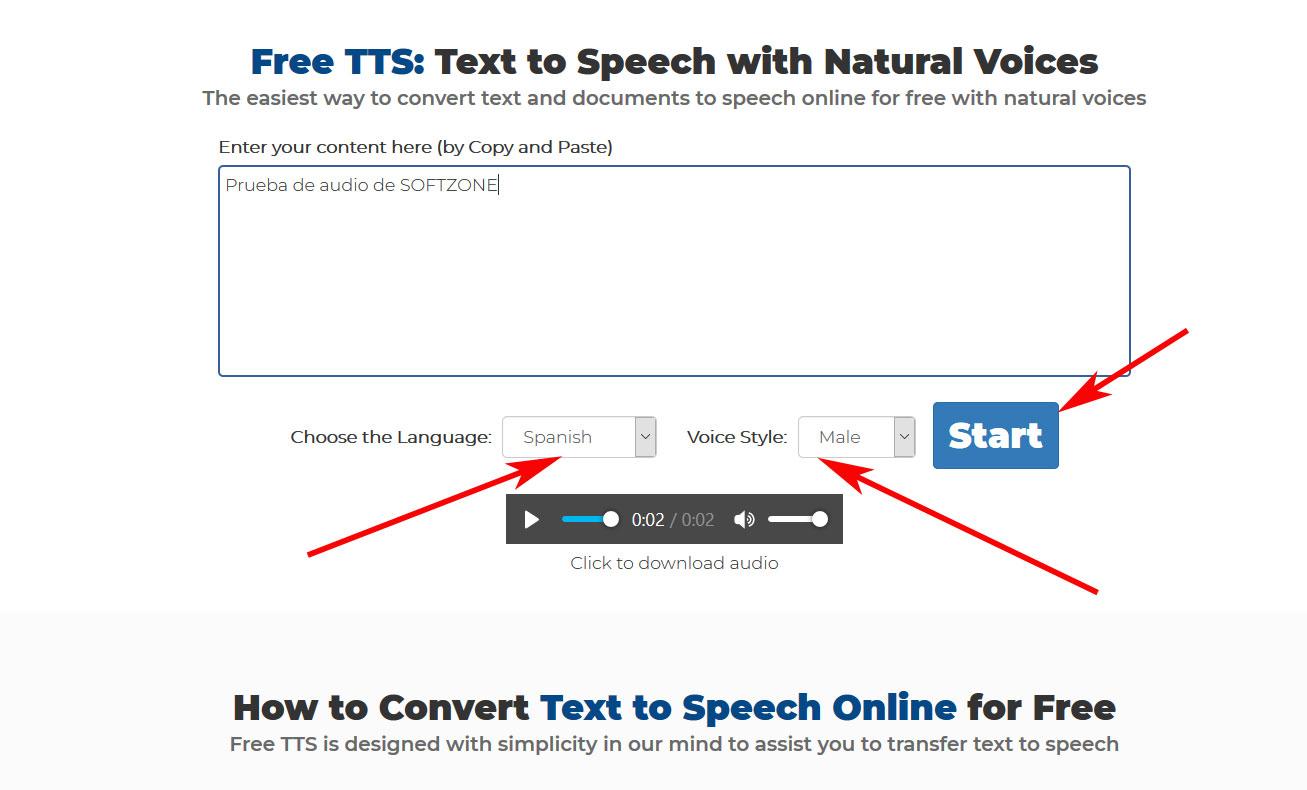 Convert your texts to an audio file in a few seconds with Free TTS
Specifically, we refer to Free TTS, a web application with a very fluid operation in which, from the outset, we will only have to copy or type the text we want to deal with. But at the same time we will have the possibility of dealing with up to 15 different languages, including Spanish, so first of all we recommend the one in which you have written the original text .
On the other hand, and as is common in this type of application, we will also have the possibility to choose between using a male or female voice, depending on the case or type of text. Once we have configured the aforementioned parameters and entered the text in question, we can click on the Start button to generate the audio.
Likewise, at the bottom we find a player where we can listen to the sample that has been created, and if it seems to us that it has turned out well, we can download it through the link called "Click to download audio", with which, or it will open in the local player by default, or we can store it on a disk drive .