multimedia
For safety, keep kodi and its add-ons always up to date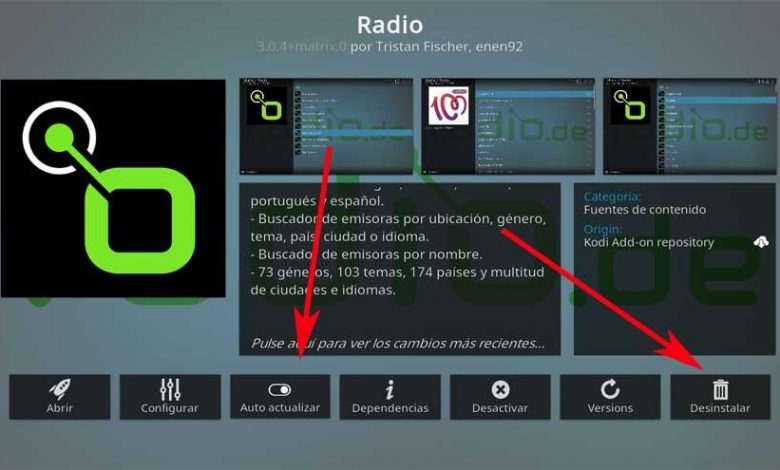 When we talk about the usual multimedia players that we use so much at the moment, there are several titles that come to mind. Among the huge number of proposals to choose from, most opt ​​for programs such as the popular Kodi or VLC, among others.
These provide us with everything we need so that we can enjoy our videos and music without any problem. In fact, over time the developers of these projects are gradually improving them. With this, what is intended is to offer a much more complete user experience to everyone. This is something that, how could it be otherwise, happens with the aforementioned Kodi . In these lines we want to focus precisely on this application that we mentioned.
It is actually a powerful multimedia center that we can use for a multitude of tasks related to audiovisual content. Therefore, when we talk about Kodi, we are not referring to a player as such, but it goes much further. From here we can at the same time manage our content libraries of all kinds. And it is not limited to music or video, but we can also watch television channels, manage game libraries, etc.
What are Kodi add-ons
And that's not all, since at the same time we have the possibility of installing add-ons in order to increase its functionality. With this, what we want to tell you is that this is a program that can be improved based on add-ons that we install. Basically what they do is give us access to certain online platforms, improve the interface, add functions to the program, etc.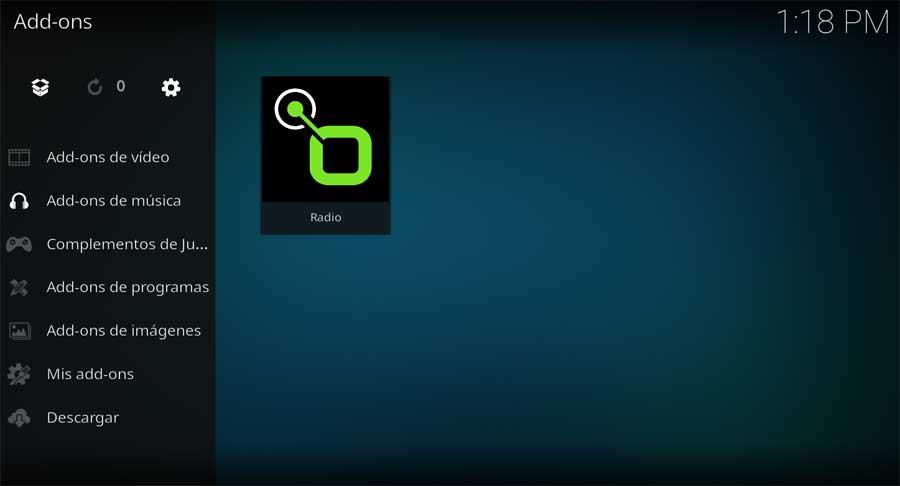 Although a lot of these elements relate to the world of piracy, there are add-ons of all kinds. In fact, the program itself has its own repository from which we can access official add-ons to carry out a multitude of additional uses. We can also find these elements on the Internet, some more legal and reliable than others. But with everything and with it we have a lot to choose from in this regard. Therefore, many users choose to use several of these small programs on Kodi.
Say that those that give us access to paid content for free, are illegal, so their use already depends on the user. However, we must bear in mind that the Kodi program as such is totally legal and lawful. But for it to work in the best way, it is not enough to install it and go. As is usual with most of the programs we use on a daily basis, they need maintenance.
Up-to-date software is always more secure
And Kodi was not going to be less, to which we must also add the additional add-ons that we installed to the base program. Keep in mind that in these times the security of our software is very important. That is why we must keep the programs we use daily updated. This is something that is also increasingly vital, all due to the potential attacks that we can suffer from using old versions of the applications.
Well, say that in this case we are going to focus on the popular Kodi multimedia center that we are talking about. And, how could it be otherwise, this is an application that, like the rest, is convenient to keep updated. Not only to be able to enjoy all the news that are arriving, but also for security. What's more, as we tell you, this is something that can be extended to both the program and its add-ons.
How to keep Kodi always up to date
For this, the first thing we must know is the version of Kodi that we are using at the moment. Well, this is something quite simple, since every time we start the program itself, a welcome image appears on the screen. If we look closely, in it we can clearly see the version of Kodi is running.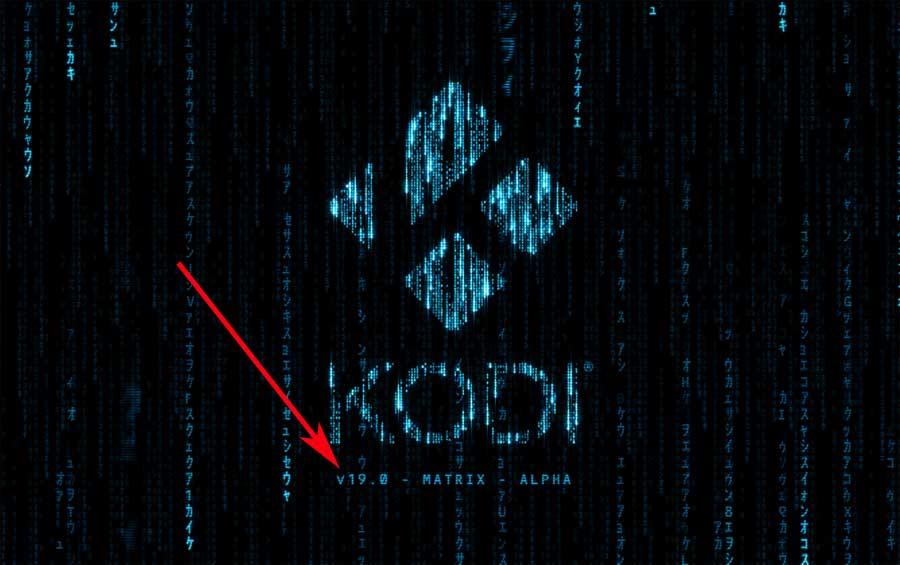 Therefore, in order to update the software, we will say that if we want to do this in Windows, we have two options in this regard. If we have installed Kodi from the system's official store, the Microsoft Store, the same automatic update process applies as with other programs.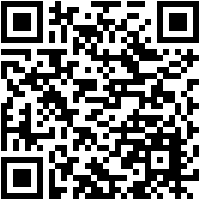 Developer: XBMC Foundation
But if we have installed the program in its Win32 version , to update it we have to do it by hand. That is, we have to download and install the latest update manually from its official website, from here .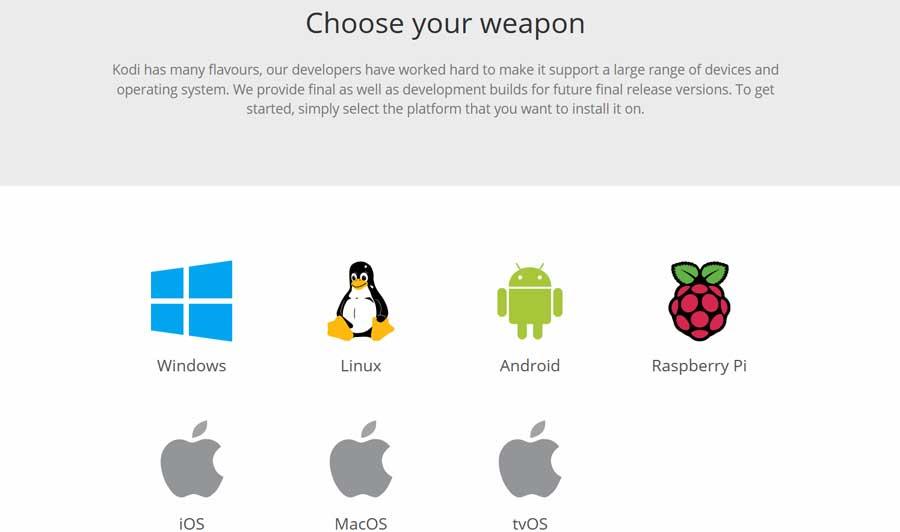 In this way, we ensure that we have the most recent version of the program at all times. We will have at our disposal all the news that are arriving, as well as possible vulnerabilities in the software covered .
How to update Kodi add-ons or add-ons
Continuing with all this, on the other hand we find the accessories that we talked about previously. Also in this case it is highly recommended to always keep them updated to be able to make use of the most recent news of each added proposal. In many cases, it is the program itself that connects with the add-on repository server from time to time to see if there is an update available. This is something that is normally done for each of the installed plugins .
But with everything and with it, especially if we use third-party repositories, it is recommended that we make sure. In the event that we want to know if these elements are periodically updated by themselves, it is something that we can carry out ourselves. In fact, below we show you the steps to follow for it. Thus, first of all we open the program as such, and in the menu on the left of the main interface we place the mouse over the add-ons section.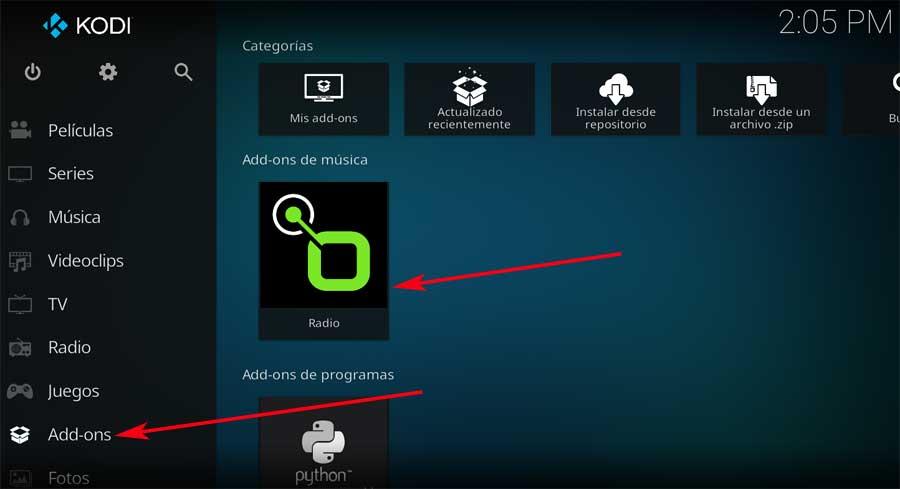 It will be at that moment when all the add-ons that we have installed in the program appear. Thus, we only have to select the one we want to see if it is updated, by clicking on its icon with the right mouse button . Next we select the Information option, where we click. After this, in the new window that appears and that corresponds to the selected add-on, we will now be able to access its configuration parameters . At the same time from here we will have the possibility to uninstall or update it, which is what we are looking for here. Therefore we only have to click on the Auto update selector.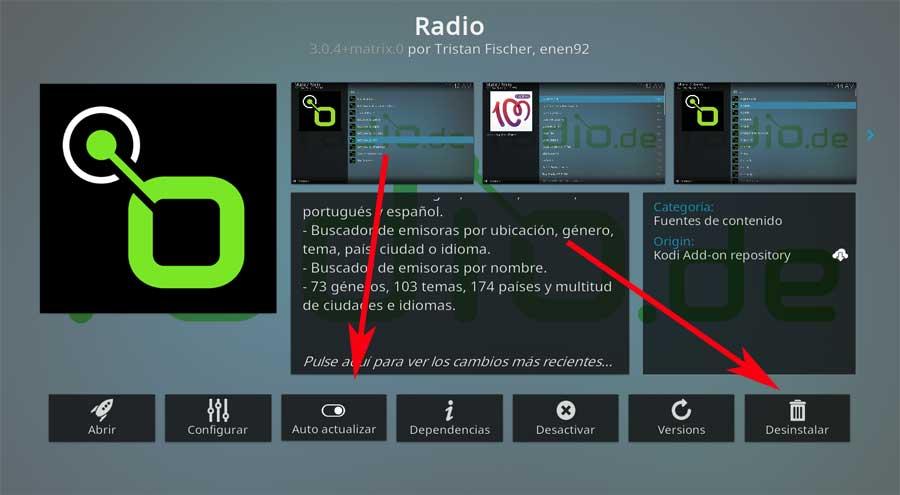 This ensures that the add-ons will update themselves at all times from now on.