multimedia
Fix damaged or corrupped videos with the help of these programs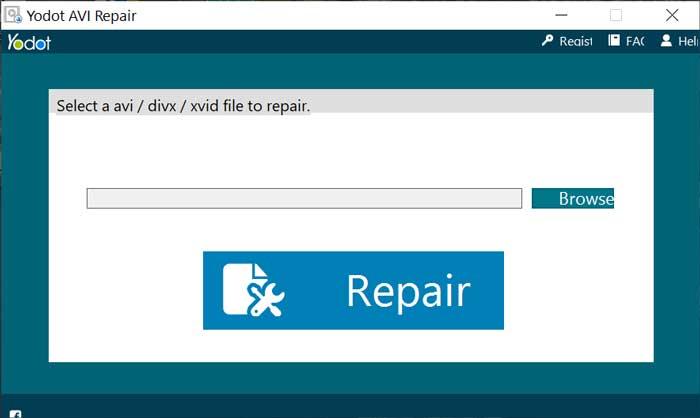 Playing videos on our computer or in any other multimedia element that we have at home is something that has become completely common. Either because we have recorded it from the mobile or downloaded from the Internet, there may be occasions where the video has been damaged and we cannot reproduce it correctly. In order to solve it, we can use different programs.
That a file is damaged or corrupted is something that, although we cannot qualify as frequent, it is something that can happen. Behind this event there may be several reasons, but at least we can have some peace of mind that there are applications designed to repair any corrupt video.
Main reasons why a video can be corrupted
Certain video formats such as AVI, MPG or MKV can be especially prone to corruption and damage. There are many reasons that can lead to a video getting corrupted, the main ones being the following:
Sudden shutdown of the tool with which we are recording a video
Electrical failure causing video playback to stop forcibly.
File infection by virus or malware.
Operating system failure
Incorrect system shutdown.
Using a non-professional video converter.
Altered or incomplete media file transfer.
Bad sectors in storage media sectors.
In addition to these reasons there may also be other less frequent causes of video file corruption. All of them can try to solve it by using a suitable program.
Programs to repair videos
When it comes to finding applications that help us repair videos, we find various tools that will help us with the work, whether they are free or paid.
VLC media player, also allows to repair videos
If this application is known for something, it is for being one of the most popular multimedia players on the market, open source and completely free. It is capable of playing all types of audio and video files, as well as DVD, CD-audio, VCD and different transmission protocols. But, despite being an excellent player, what many users do not know is that it also has a video repair tool, capable of repairing corrupt or broken files.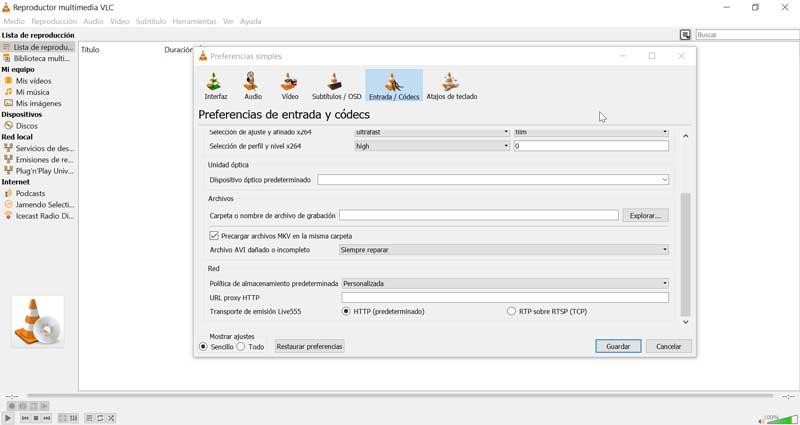 And that is why this player will allow us to repair damaged files that are in AVI format, for the moment. To do this, we just have to go to the Tools section and select Preferences from the drop-down menu. Later we select Inputs / Codecs. When we scroll down we will see the option of damaged or incomplete AVI file, where we must select Always repair. Once this is done, we save the changes and can play the video without errors.
We can download VLC for free from its website .
DivFix ++, repair more than one AVI file at the same time
It is a software specially developed for video repair, especially if it is in AVI format. It is a completely free tool that offers great performance when it comes to repairing problematic AVI files due to damage or corruption, being compatible with Windows, macOS and Linux. In addition, it will allow us to preview the videos in advance to make sure that the name of the video file is the same as the real video.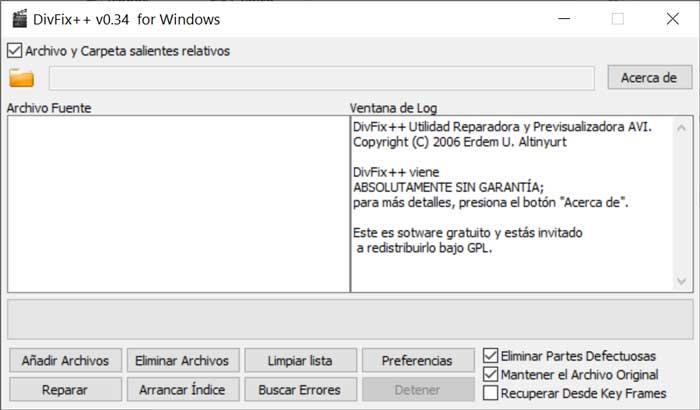 Using DivFix ++ is quite simple since it will only be necessary to open the video file that we want to repair from the Add files tab or drag and drop it onto its interface. Then we select Start index and then on the Repair tab to begin the repair process. We also find the "Check for errors" tab to see a quick view of the file check for faulty parts. Once finished we can save the file in the same location as the original or in a separate folder.
To start using DivFix ++, just download it from this link . It is portable so you don't want installation.
Remo Video Repair, capable of repairing 4K and 8K videos
It is a professional video repair program that will allow us to solve the problem of corrupted or broken files in just three clicks. It is compatible with video formats such as DIVX, AVI, MP4 and MOV, among others. It will allow us to repair videos in 4K and 8K that we have recorded with any type of camera, including drones, CCTV, etc., being compatible with both macOS and Windows.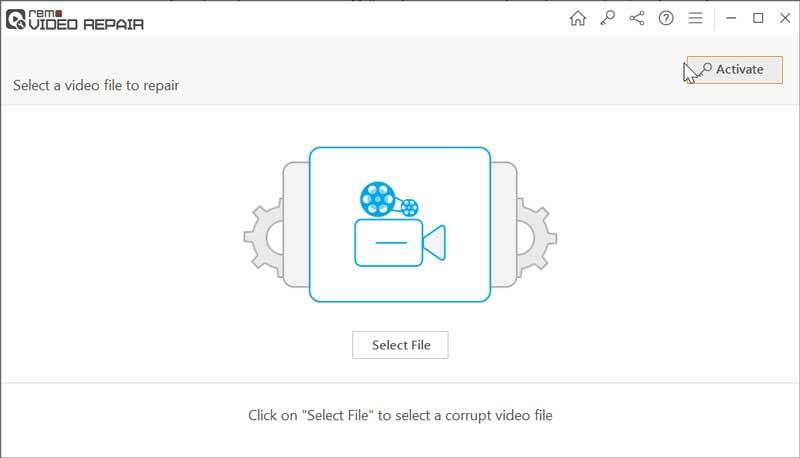 To avoid problem with corrupted file, the software works on the corrupted file in read-only mode to be able to repair and generate playable video files. It will only be necessary to add the file that we want to repair, select its format and click on the "Repair" button. In addition, it has an option to preview the repaired files.
It is possible to download a trial version of Remo Video Repair from the developer's website. Its price is $ 99.97.
Stellar Video Repair, repair videos simultaneously
This corrupt video repair program supports more than 17 video formats, including MP4, MOV, AVI, MKV, among others. It is capable of repairing files in 4K, 8K, 360 degrees and VR simultaneously. It is even capable of repairing highly corrupt videos using sample files. It is compatible with both Windows 10 and macOS Big Sur.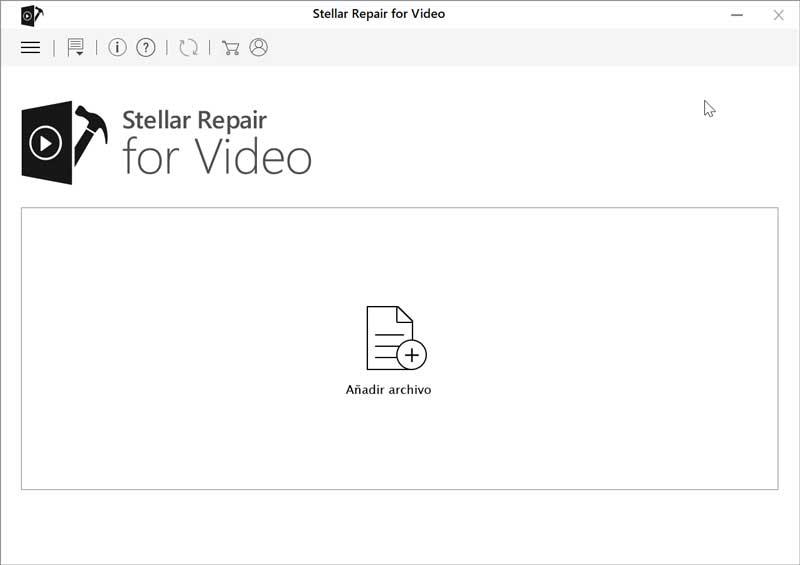 This tool allows you to troubleshoot issues related to motion, unevenness, green screen, flickering, and other common video issues. It will also be possible to preview the videos before saving them. The program is free, but it also has the possibility of acquiring a Premium version that has additional options such as the possibility of recovering deleted photos and videos, as well as repairing corrupted or distorted videos.
If we want to try Stellar Video Reparair to get our damaged videos repaired, we can download it from here.
Meteorite, specialist in repairing MKV files
With this program we will be able to repair corrupt files that are in MKV format. The application is responsible for scanning the file for errors and repairing it automatically, making it suitable for all types of users. It does not have any type of control or options, as its mission does not go beyond repairing damaged files. For this reason, it is easy to use and from its small window we can drag and drop the files so that the program takes care of everything without the need for us to do anything else.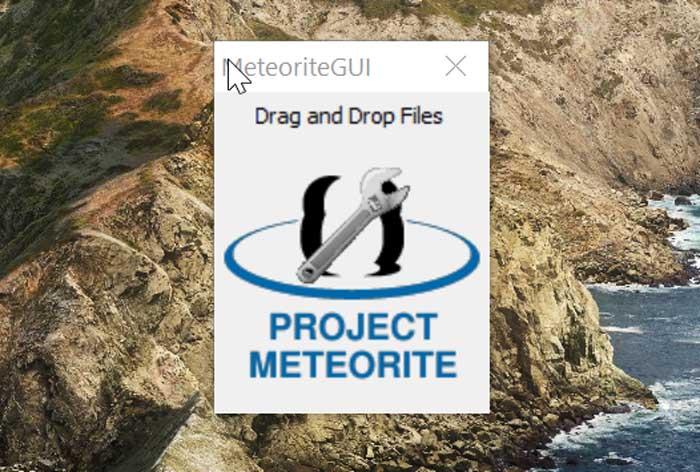 In addition, it is a completely portable tool, so it does not require installation and can be run from an external storage device such as a hard drive or a pendrive. And all completely free.
We can download Meteorite from this link.
Get My Videos Back, recover information from DVD and CD
This software has been developed to be able to repair damaged video files, CDs and DVDs . It is capable of automatically detecting the file and running the best type of recovery available to extract the content for repair. It is also capable of recovering information from media that are quite damaged. It will take care of performing a scan and checking the status of the file as it progresses. In addition, it is compatible with almost any type of file.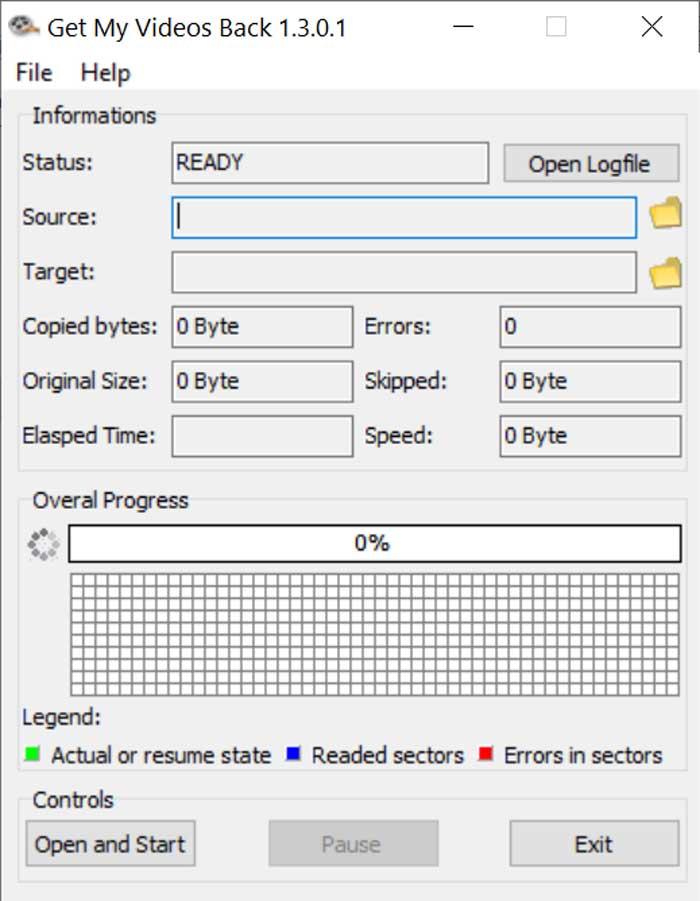 Although it should be noted that it consumes many resources so it may not be suitable for all types of computers. In addition, it is not 100% reliable, but it may be interesting to try since it is completely free. As if that were not enough, it is a portable application, so it will not be necessary to install it in order to use it.
We can download Get My Videos Back from here .
Wondershare Repairit, fast repair and compatible with many formats
If we have problems with corrupt video files that we are not able to reproduce, we can use this powerful tool. It is capable of repairing videos in different formats such as MOV, MP4, M4V, M2TS, MKV, FLV, AVI, MTS and 3GP. It is a fully functional tool that guarantees us a quick repair of our videos damaged during recording, transfer, editing, conversion or processing. It also has the ability to preview video files before saving so that we can check the result.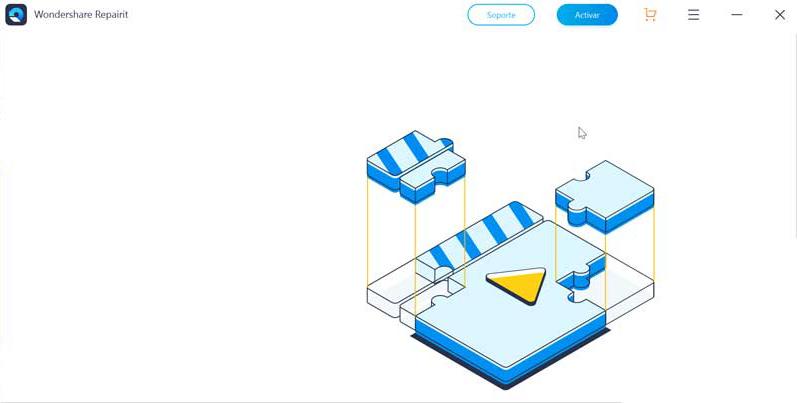 The application is also capable of repairing broken or unplayable videos that have been recorded from video taken with cameras from such important brands as Canon, Sony, Nikom, GoPro or even from our mobile phone. It has a free trial version to test the product. In case we want to use it permanently, it will be necessary to acquire its license that has a price of 29.95 euros (one month), 39.95 euros (one year) or 49.95 euros (for life).
We can download Wondershare Repairit from here .
Yodot AVI Repair, fix corrupted AVI file errors
This program will allow us to repair all types of AVI, XVID and DivX files on both Windows and macOS. It will be possible to fix corrupted AVI files that have been created by SLR, digital cameras or mobile phones. It can also repair corrupted AVI files on a hard drive, memory card, or USB drive. All of it will be possible from its simple interface in just 3 or 4 steps. Of course, we can preview the results before confirming the restoration.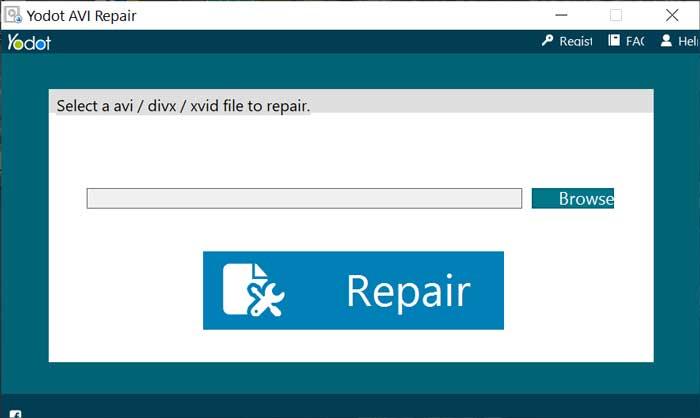 The application has a free trial version through which we can evaluate the results and check if it meets our needs. In the event that we want to buy your license, it has a cost of $ 69.95, being compatible with all versions of Windows, from XP to Windows 10.
Try Yodot AVI Repair by downloading it for free from this link .