multimedia
Enjoy more youtube videos with these programs on windows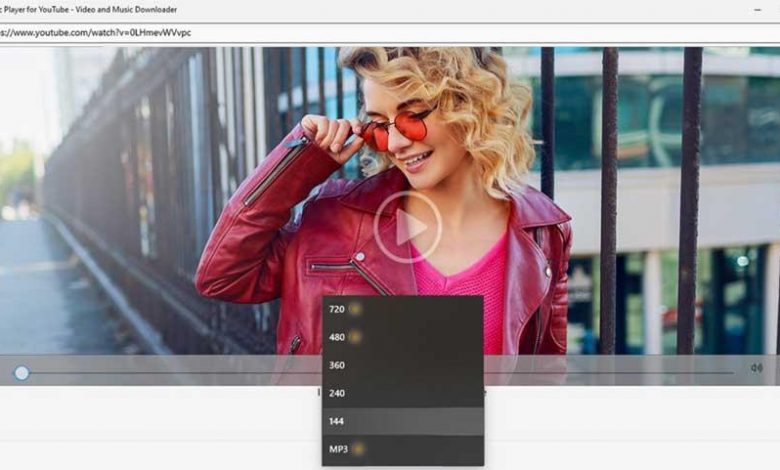 In current computers and operating systems, as happens for example with Windows 10, there are many contents of all kinds that we can use. Audio content such as music, photos, texts, videos, etc. come into play here .
This is something that we achieve in large part thanks to both the software and the hardware that we have today. Thus we have the possibility to enjoy the equipment both in professional work and in leisure time. With everything and with this, in this particular case we want to focus on a type of content that encompasses both worlds. In particular, we refer to files that do not stop growing in terms of use, videos.
In addition, when we talk about videos, we will say that we can reproduce them both locally and through the Internet. Thus, we have immediate access to a huge amount of audiovisual content directly from the PC . To all this we can add in an additional way that many of these are available completely free of charge. For example, for all this that we are commenting on, we will be able to go and use the web portal considered one of the great giants of streaming at no cost .
Specifically, here we refer to YouTube, a website that contains a huge amount of this content that we refer to, most of it free. As you know, it is owned by the search giant, Google, and it does not stop growing in terms of available videos, second by second.
Youtube, a video portal that we can get more out of
In fact, anyone can upload their own creations here if they wish. To do this, all you will need is to have a Google account, and that the video respects the rules of the website. In this way we will have access to videos on a wide variety of topics, as long as, we repeat, these are within what is allowed by their top managers.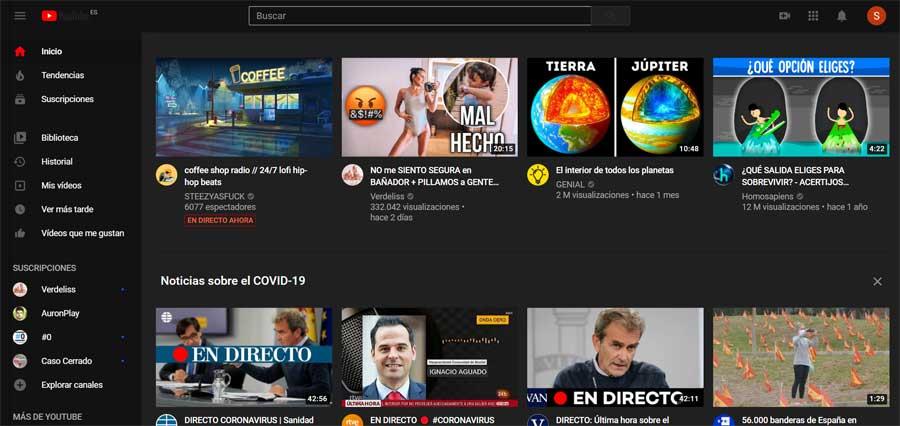 Surely there are many of you who, in one way or another, make use of this website almost daily. Whether it's to hang out, browse manuals, get advice on something, or follow our favorite content creators . To do this, as we mentioned, all you have to do is access the portal's website and start looking for videos. But at the same time we must bear in mind that we can go one step further. This will be especially useful for all those who use YouTube extensively for a multitude of tasks.
We tell you all this because at the same time we have the possibility of using other additional applications to get the most out of what the video portal offers us. It is for all this that in these same lines we are going to talk about a series of apps that you will find in the official Windows 10 store , the Microsoft Store, for this. It is a series of programs that could be very useful for you to make the most of the virtues of YouTube.
UWP apps to get more out of YouTube
FizzTube, a complete player for YouTube
As we mentioned before, in order to access the content contained in the streaming portal, it is something we can do from its URL . It is enough to access them from any browser, but there are other options. We tell you this because we can also use programs like this, FizzTube. Specifically, here we refer to a UWP application that acts as a player.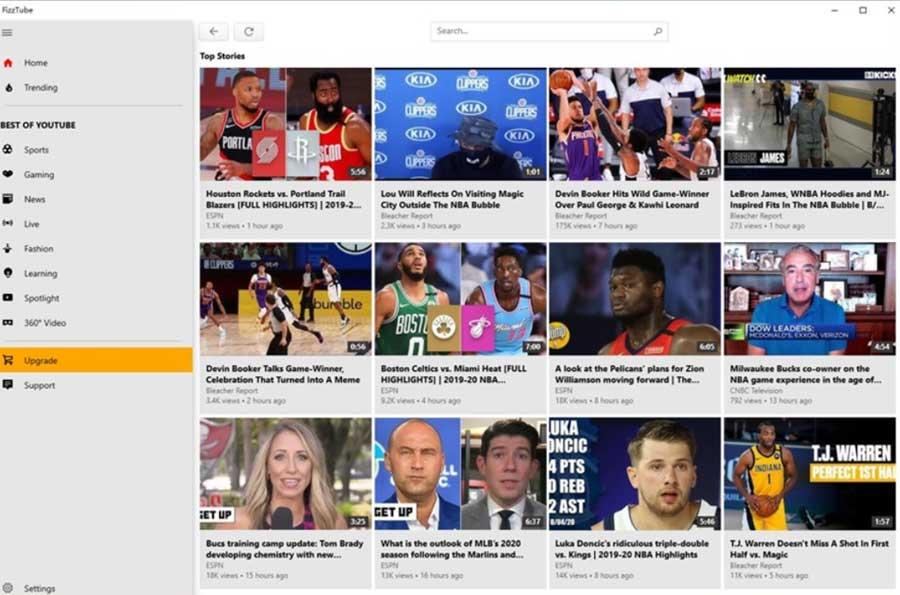 Thus, just by running it on Windows, we will have the possibility to see the most popular or chosen videos, directly from here. That way we no longer depend on the browser as such. On the left side, the main categories are exposed to be able to go to the most viewed videos of each one of them.
YouTube, the official app of the streaming portal
How could it be otherwise, Google itself makes its own YouTube UWP app available to us to install on Windows 10. That way we can take advantage of a good part of the website's functions, but directly from the program that we install Redmond's operating system.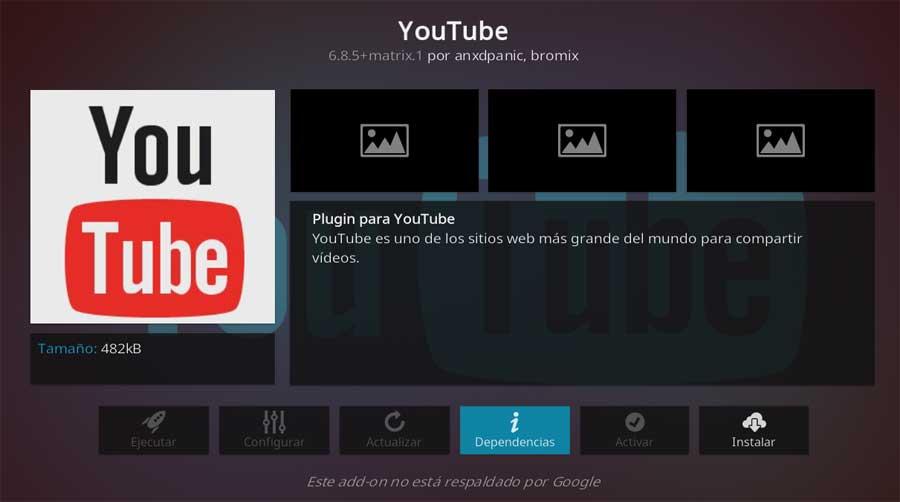 YouTube V 5.0, unofficial application for the video portal
In this case we find the unofficial version of the Google video platform. It is a program developed by third parties that offers us the content that we have talked about, and some other things. In this way and from a single user interface, we will have access to other elements such as the latest news from the portal, or we can customize the appearance of the app .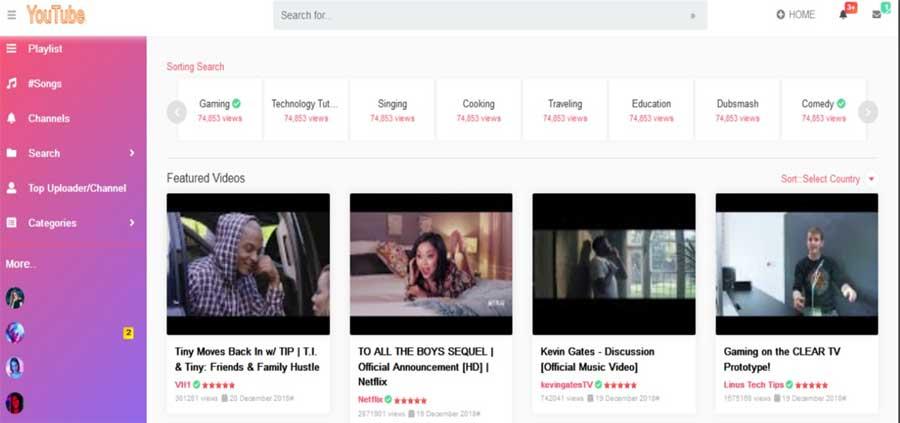 In addition, something that many will surely like is that this program does not store anything about our movements through YouTube content.
X-Tube, access videos locally
Through the proposed software that we offer you here, we will have the possibility of downloading the content that we like the most. In this way we can enjoy it locally and without depending on our Internet connection . It is compatible with HD and 4K formats and also allows us to convert downloaded content.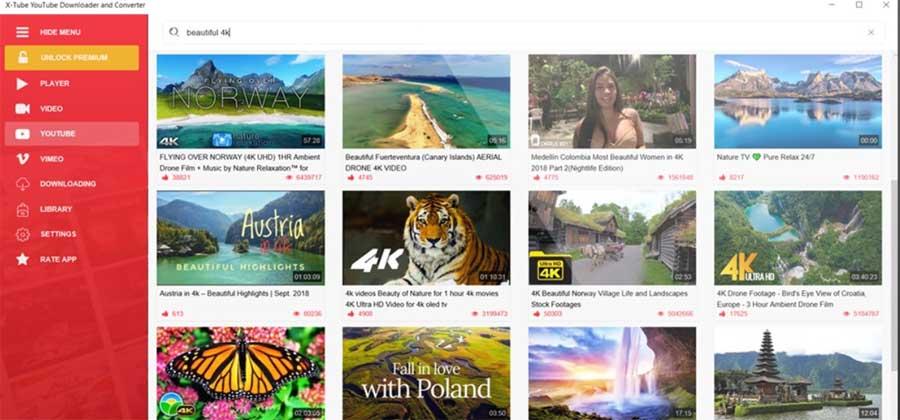 In addition to that, it will also serve us to reproduce all this directly from the same application, being able to deal with MP3 and MP4 files .
Tuber, download and play videos on Windows
This is another proposal similar to the one mentioned above that focuses on viewing videos, playing music and downloading content. It is compatible with the most used formats today, both audio and video, including the 4K format . For all this, it is enough that we select the format that interests us the most, convert it if necessary, and download it to local disk drives . At the same time we can use the paid version of the application that eliminates its advertising.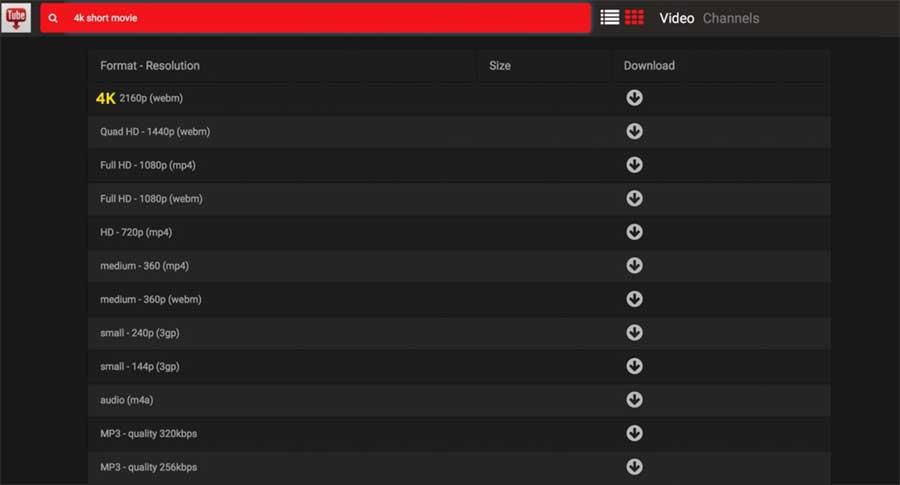 Vidmate Youtube, manage your account and enjoy content
Well, changing the third, in this case we are going to talk about a program that gives us the opportunity to manage our personal YouTube account. At the same time from here we will have the possibility to create our own personalized playlists, all from the same application. In addition, it also allows content to be downloaded locally, both in MP3 and MP4 formats .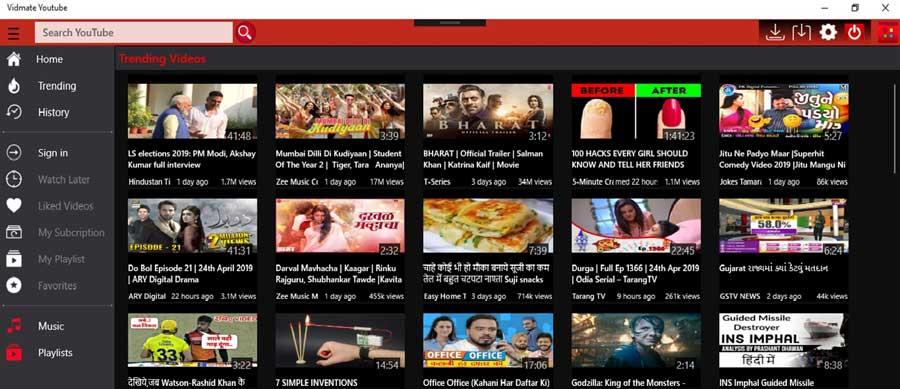 Awesome Tube, enjoy videos in a different way
This is another proposal focused on the use of the Google video portal that allows us to enjoy the videos and channels directly in Windows 10. In fact, for this, its developers have created this program to work in the best way in the system of those of Redmond. It does all of this through an intuitive as well as an attractive user interface.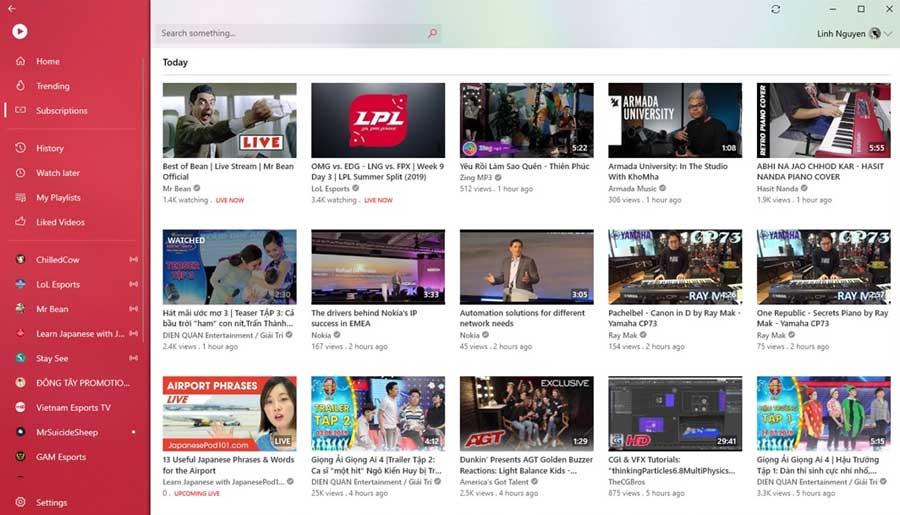 Youtube Background Audio Player, listen to YouTube music
In this case we find an audio player that works in the background in Windows specially designed for YouTube. So we can listen from here to all the music that this video portal hosts at the same time we work, or play with the PC.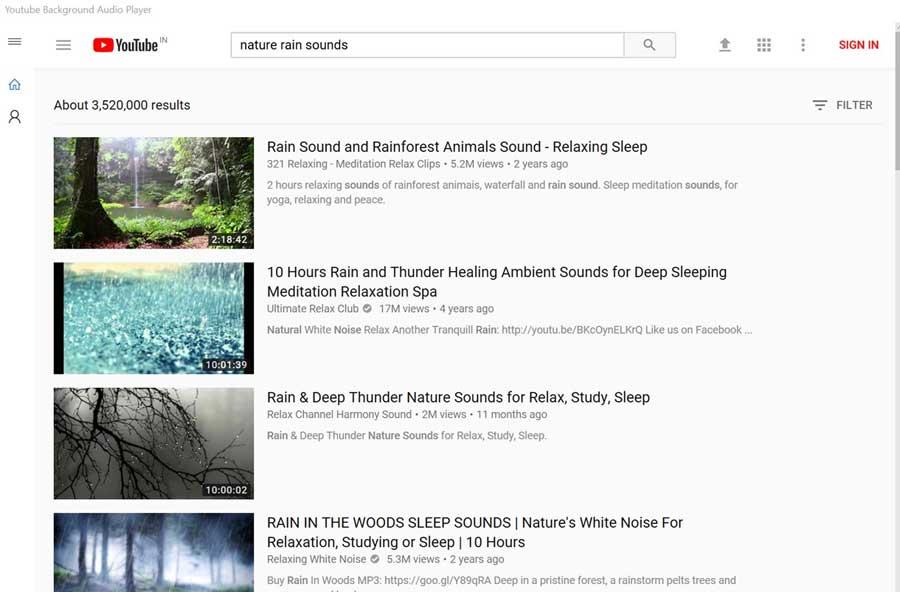 For all this, the application minimizes itself while the chosen music plays so that it does not bother us when using other programs.
YT Player, complete video player
As its name suggests, this is a program that works as a YouTube video player . But its usefulness does not end there, but at the same time it is prepared to work with other sites that host streaming content. That way we can enjoy all of this from the comfort of a Windows 10 application .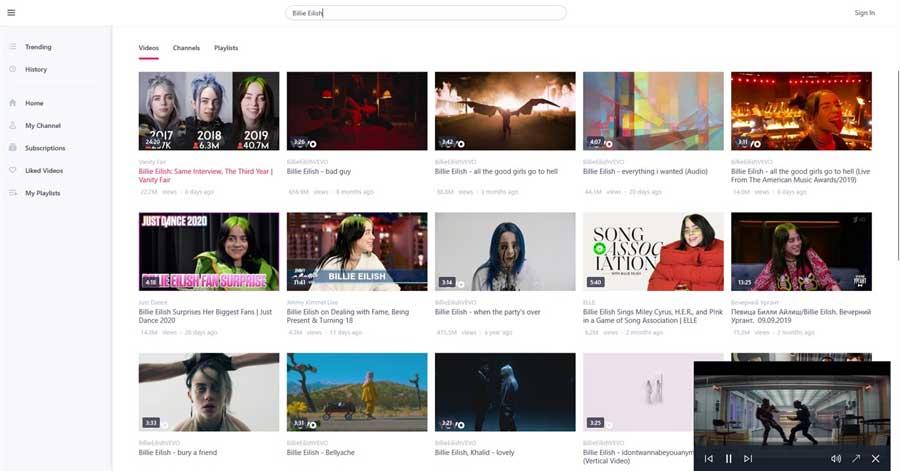 Music Player for YouTube, play and download music from the streaming portal
From here we will have the possibility to reproduce and download YouTube content directly from this interface . The program as such allows us to search for any video through its URL to be able to see them from the same app. We can also generate a list of favorites supporting work with the most common formats.