multimedia
Enjoy all disney + movies and series in kodi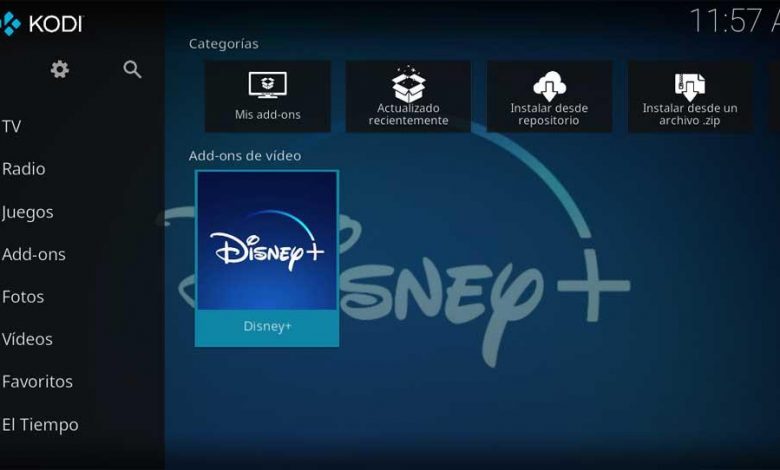 When choosing a multimedia player to install on our Windows computer, there are several alternatives that we can use. One of the most popular for many years is Kodi, a complete multimedia center with a multitude of functions.
In fact, for a good number of users around the world, Kodi software is one of the most complete for the entertainment sector. Among the many reasons for all this, we can highlight that the program presents us with the possibility of managing all our stored content locally. At the same time, we will be able to deal with online audio and video streaming services from around the globe.
How to add new features to Kodi
One of the things that we must keep in mind if we are novice users of Kodi, is that it presents us with a somewhat peculiar user interface. It is almost as if it works independently of the rest of the operating system. In addition, it, by default, is packed with a multitude of functions that are distributed throughout its screens and menus. This is something that will be very useful to begin with when it comes to taking advantage of both local and Internet multimedia content.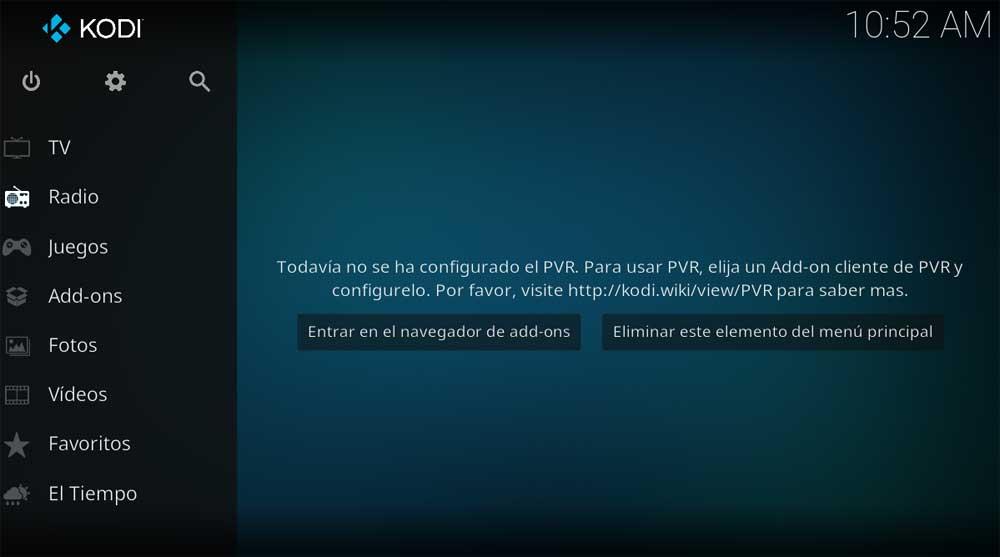 But that's not all, since to all that has been commented, we can add one of the great secrets of the success of the program. And it is that Kodi allows us, in a simple way, to increase its possibilities in many ways. This is something that we can carry out both at the functional and appearance level of the application. Perhaps many of you already know that this is something we achieve with the installation of add-ons or Kodi add-ons . The developers of the entry program provide us with several of their own.
But at the same time there are many other add-ons available in Internet repositories, some legal, others not so much. Many of them call video streaming platforms, or give us access to television channels. That is why in these lines we want to focus on one of the most used platforms of this type, such as Disney + .
Watch Disney + directly on Kodi
Considering the enormous popularity of the aforementioned video-on-demand platform, Disney +, it is not surprising that we can also access these through Kodi. But first we will have to follow some steps, since this access will not be achieved natively. Therefore, below we explain how to watch Disney + on Kodi in a simple way.
Of course, before we can achieve this that we tell you, we will have to meet some prerequisites that will allow us to see Disney + on Kodi. As you can imagine, the first thing we need is to have Kodi on the Windows PC, a program that we can download from this link . At the same time, we must bear in mind that some add-ons do not work on Kodi 19. This is because from that version on, the program started using Python 3, so many third-party add-ons stopped working on Kodi. But this will not be the case with the complement that we will talk about next.
In addition, this process that we will talk about next, is totally legal. With this we want to emphasize that to watch Disney + on Kodi, we will need an active subscription for the video platform.
Allow third-party plugins
So, next and to carry out this process, the first thing to do is to make sure that Kodi allows the installation of third-party add-ons. To do this, we first start the program and click on the cogwheel icon located in the upper left corner of the main interface. This will open the Kodi preferences where we have to select the System option.
In the new window that appears, we place the cursor in the Add-ons section of the left sidebar. Then on the right we will see that a selector appears called Unknown origins, which we make sure is enabled.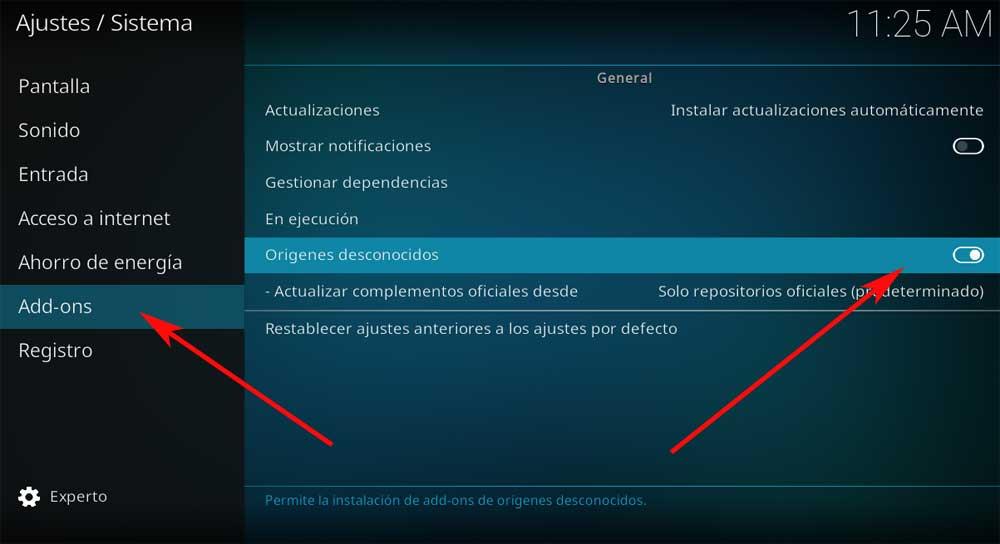 Add new source to media center
We return to the multimedia center home screen, where we click the gear icon again to access Kodi preferences again. However this time select the option called File Explorer. Next we click twice on Add source on the left side of the screen . At that moment, a pop-up window will appear for us to click on None and Kodi present an empty field.
Here we have to enter the URL of the repository that we want to add, so in our case it will be the following:
http://k.slyguy.xyz
After that, we accept the input and give the new source a name to be able to identify it later. For example we can use the repository itself as such, that is, SlyGuy. We have already added a new source of files to Kodi that we will use to install the SlyGuy repository.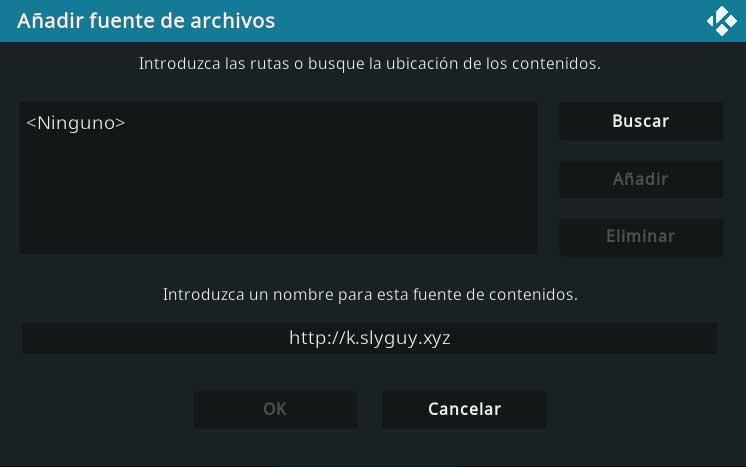 Install the Disney + add-on on Kodi
We return to the initial screen and go to the cogwheel and then click on Add-ons and then on Install from a ZIP file . Now we can select the previously added SlyGuy source, with which Kodi will install the SlyGuy repository in our Kodi software.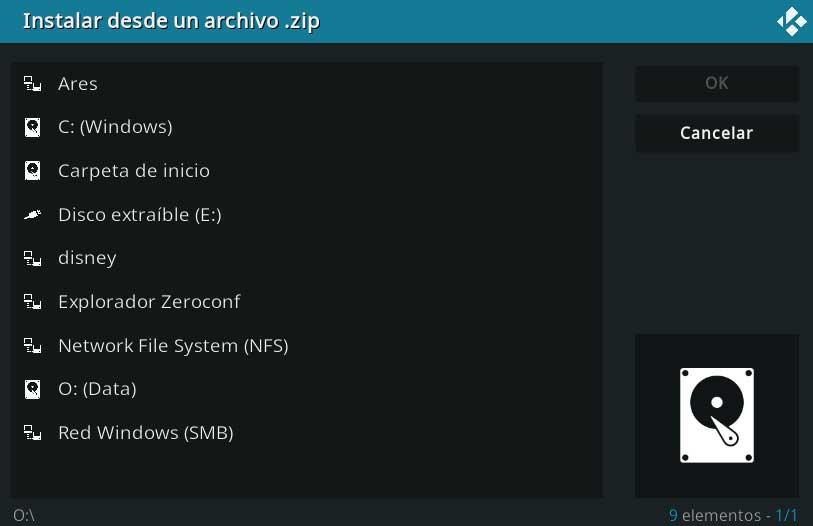 Once we have carried out the steps described so far, we now need to access the newly installed repository. To do this, we click on Install from the repository and go to SlyGuy Repository / Video Add-ons. Within the list of add-ons that this repository proposes to us, we no longer have to look for the one that interests us in this case and click on Install .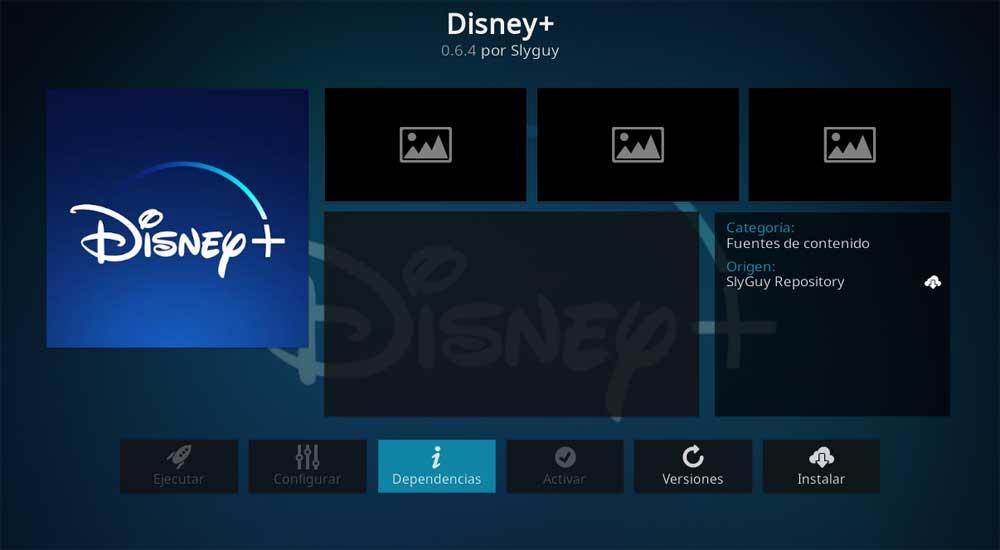 From that moment on we will have the Disney + platform add-on available in our Kodi software . We will see this when we go to the main interface, and take a look at the Add-ons section, where the new one just installed will appear.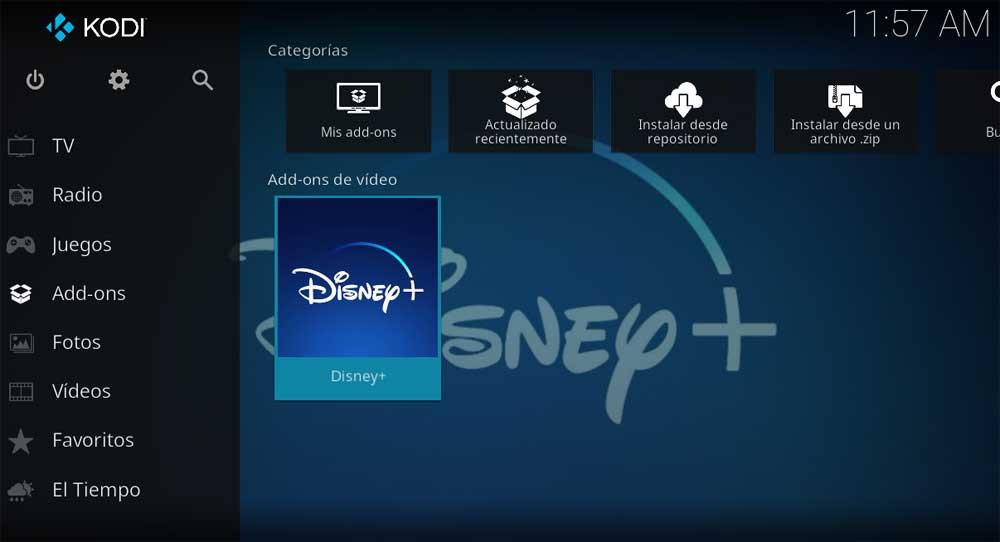 Of course, we must bear in mind that, as we mentioned before, this will not give us direct access to the paid content of the platform . To access all this we must have the Disney + access credentials and have an active account.