multimedia
Eliminates any element of a photo with the help of these websites for free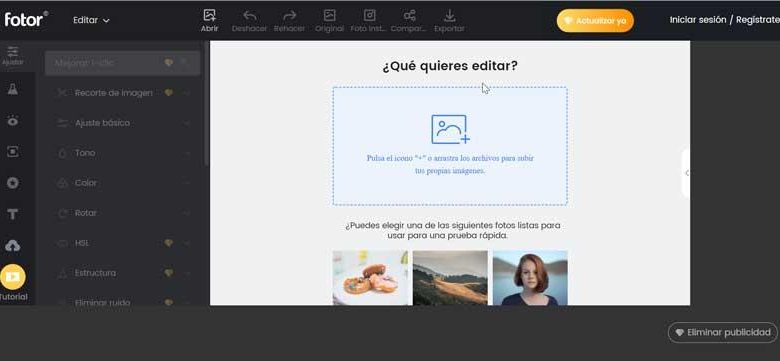 If we are lovers of photography, surely that on some occasion we have seen how a great snapshot has been spoiled by the presence of some unwanted element. When this happens before putting our hands to our heads we must know that there are tools that will allow us to eliminate these unwanted objects from our photographs, so that they are perfect, such as Photoshop or Gimp, like some websites.
And it is that to eliminate any unwanted object from our photos nothing better than a program like Photoshop or Gimp to solve it. But if we don't have any program of this style installed on our PC, and we don't want to install such heavy software for a specific occasion, there are alternatives. We can also find specialized photo editing websites that allow us to eliminate elements. Some are automatic so it will be enough to upload the image, while in others we will have to play a little with the photography to obtain good results.
Remove unwanted objects with these web applications
Below we present a series of websites with which we can eliminate any unwanted element from our photography completely free of charge. In general, they are very simple to use, so they are suitable for use by all types of users.
InPaint, the most popular web for cutting objects
It is possibly one of the best known web services for deleting elements and objects from photographs, since it has a very simple operation and suitable for all types of users. We will just have to follow a couple of steps such as uploading the photo to the server and selecting the area. InPaint will take care of filling this area with intelligently generated textures extracted from the image data. We can use images in JPG, PNG or WebP format, with a maximum size of 10 Mb and a maximum resolution of each image of 4.2 megapixels.
In order to quickly remove unwanted objects from our photos with InPaint, simply access their website . Additionally, it is possible to download a free desktop version for Windows and Mac with no file size limitations.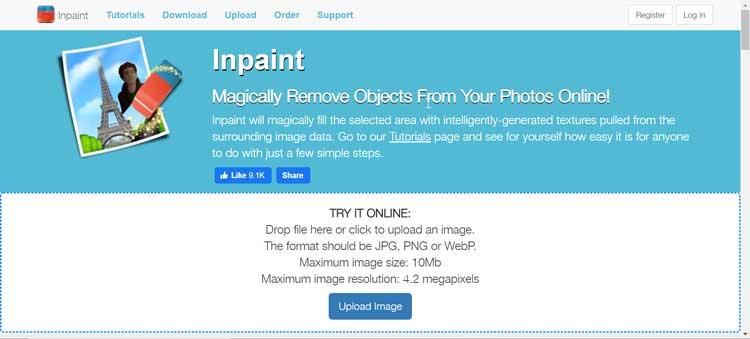 LunaPic, remove objects with professional results
We are facing another well-known photo editing web application with which we can improve our images through its different functions, among which we find the possibility of eliminating elements . To do this, this tool is based on using a smart selection to remove objects or people from the composition of the photo. In this way, what it does is replace an area that we select where the unwanted element is located with pixels similar to those found in very close areas. For example, if we want to erase a bird that appears in the sky, the application will cover it with the same colors as the sky, to obtain a result that is as natural as possible.
LunaPic can be a great option if we want to eliminate not very complicated objects and for this it will not be necessary to register or download any software. Just click on this link to access your website and load the desired image.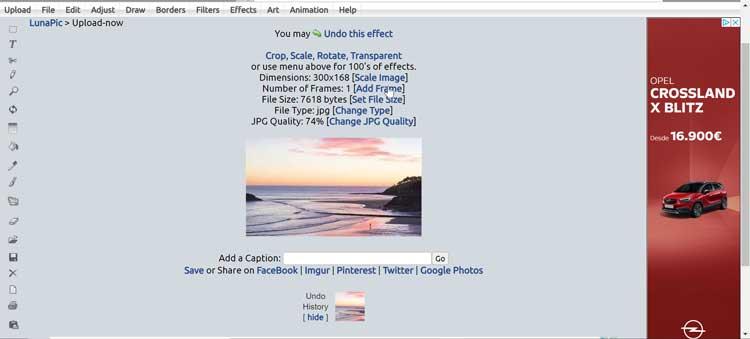 Pixlr, the online alternative to Photoshop
This online application can be considered as an online alternative to Photoshop. It is a complete web editor with which you can perform all kinds of tasks and image processing. Among its functions we can find the possibility of eliminating or correcting any unwanted element from our photos. For this, it has tools powered by AI to obtain professional results. Pixlr is compatible with almost any image format such as JPEG, PNG, WebP, SVG, PXD and PSD (Photoshop), among others, and has a very intuitive interface similar to the popular Adobe application.
Using Pixlr is completely free and for this we will only have to enter their website (without registration) and upload our image to have all the necessary tools to make any object disappear, and perform all kinds of editing functions.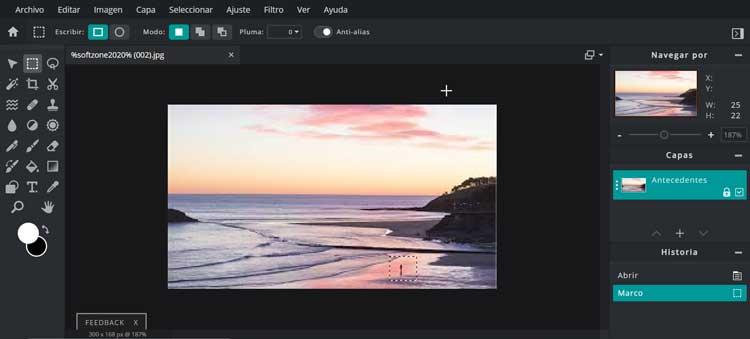 Removebg, ideal for removing the background from an image
This website, beyond cutting out a specific object from a photograph, allows us to eliminate any background from an image. This can be ideal for cutting out people and obtaining a transparent background, so that we can insert it into another background. It works automatically, and through artificial intelligence functions it is in charge of recognizing the person and eliminating the entire background of that image, which can then be downloaded. It also has the possibility of editing the photographs in case we think that it has not been perfect or to restore a certain piece of the background. Of course, the images are limited to a resolution of 500 × 500 pixels. We will have an SSL / TLS encrypted connection and delete the uploaded image after one hour of use.
If we want to use Removebg to remove any background from an image for free, we can do it, by entering their website .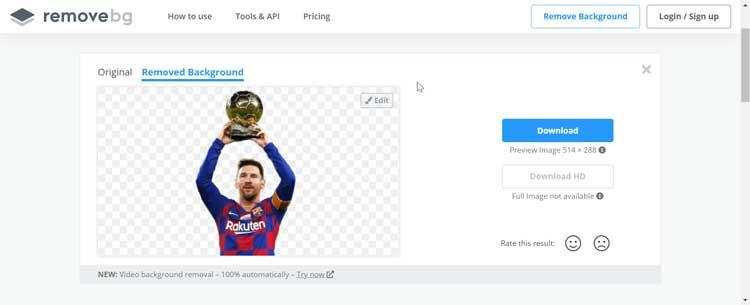 Befunky, design website with the possibility of erasing objects
This is a free, online and easy-to-use photo editor. Among its functions we find the possibility of erasing objects, as well as automatically removing backgrounds with just one click and leaving the main subject with a transparent background. With Befunky we will also have graphic design tools to create our own projects in an intuitive and simple way. In addition, it is completely in Spanish, so we will not have a language problem when using it.
To use Befunky as an online tool to remove our objects from photographs, just enter their website and use the application for free. It also has payment options that allow us to unlock more tools.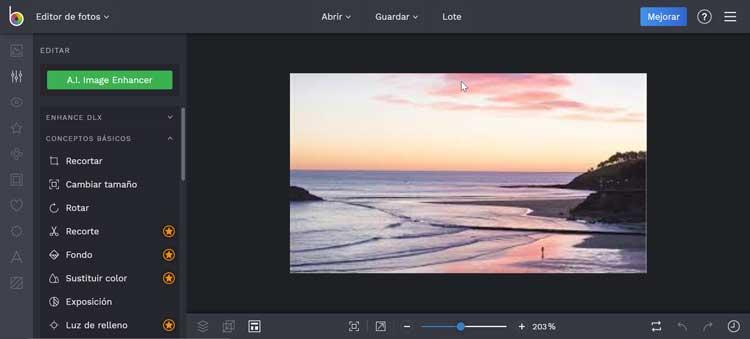 PicMonkey, use its clone brush to enhance our photos
Another online editor with which we can erase those elements that annoy us from our photos. For this, it has a cloning brush that we will find in the "Touch up" section (Clone tool) and that we can use for free and that will help us to obtain great results. We can also make basic design edits, as well as have a wide selection of filters and effects. PicMonkey also allows us to add text to our images, it offers a wide number of fonts that we can see by the image to suit our needs.
If we want to use PicMonkey for free, we can do so by clicking on this link .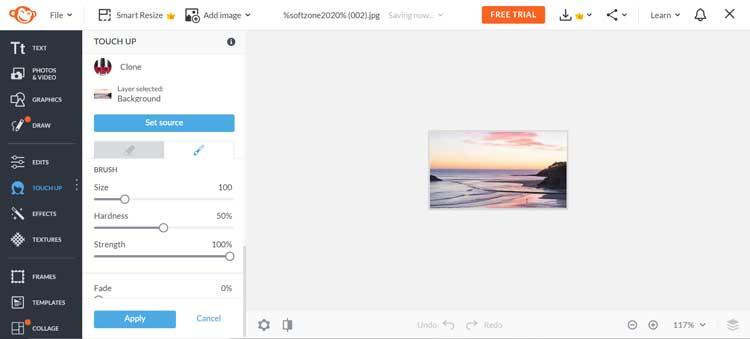 PhotoScissors, remove objects or people automatically
This website has a design quite similar to inPaint. In the same way, it will allow us to quickly cut a person or object to paste it in another image or eliminate the background of a photo. All this without the need for editing knowledge since the entire process is done automatically . Simply upload the photo and the application will automatically take care of it. It supports JPG, PNG and WebP image formats, with a maximum size of 10 Mb and a maximum image resolution of 4.2 megapixels.
PhotoScissors is a free application that we can use without registration just by accessing its website .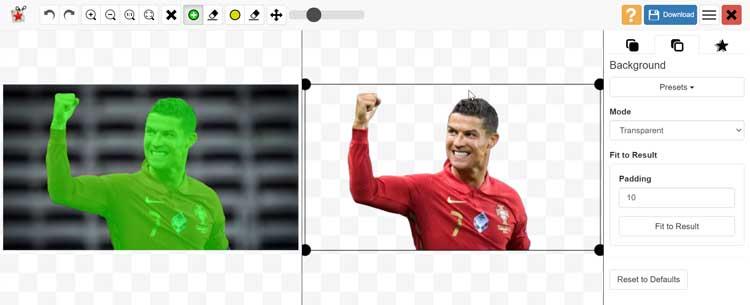 PicsArt, remove unwanted text and images
With this web application we can remove objects from our photos quickly. Well, this tool allows us to eliminate unwanted texts and images with just a few clicks. It will only be necessary to access their website and register, to later load the desired image and define the area that we want to remove from the image. Finally, apply the changes and the program's AI will take care of eliminating unwanted elements from our image. Once finished we can download the result to our computer.
If we want to use PicsArt to be able to eliminate unwanted objects from our photographs, just click on this link .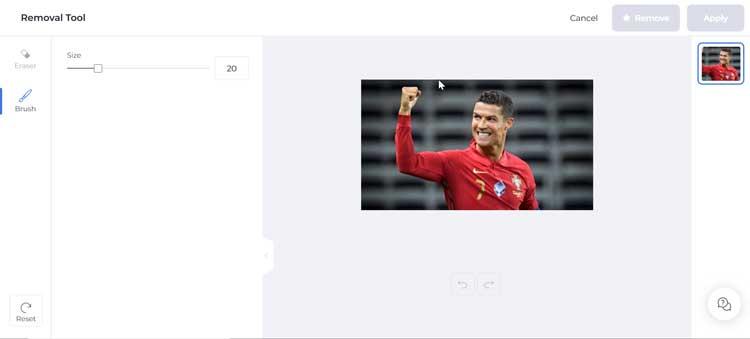 Fotor, photo editor with possibility to delete objects
It is one of the best online options for editing photos. Unlike other websites, here the elimination will have to be done manually using a cloning system. In this way we will have to select what we want to clone from the background and what we want to delete. It has a brush, from which we can choose both the size and its intensity when applying an effect, and with which we can retouch any flaw in an image, as well as eliminate objects. Once we have edited the desired image we can download it directly to our computer.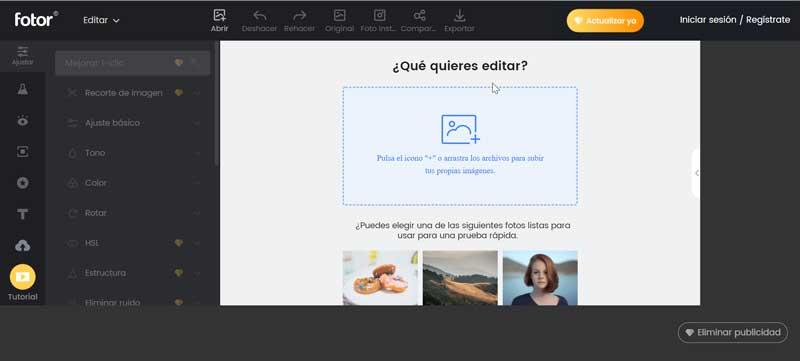 We can access Fotor's free functions by clicking on this link .
What is the best website to remove unwanted objects?
As we have been able to verify, we have available a wide list of websites that can help us eliminate unwanted elements from our photos for free. We will have different options that allow us to delete any element automatically or manually by ourselves. Undoubtedly, the most popular of all is InPaint, as it has been specially conceived to carry out this work, achieving particularly good results. In the event that we need to completely remove a background from the image, we can choose Removebg, since it performs this task automatically through its artificial intelligence, which allows it to recognize the person and eliminate the entire background.