multimedia
Edit photos for free from any pc with tha me portable programms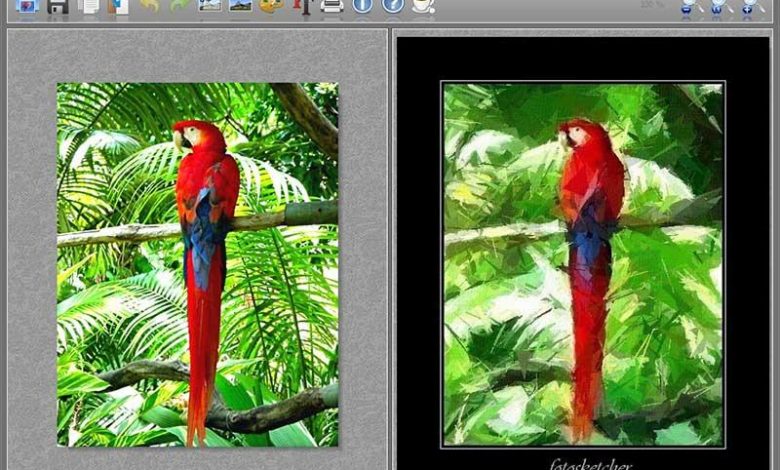 Our computer is usually the usual place where we store all our photos. And it is that whether you are photographs taken with our mobile or reflex camera, the normal thing is that they end up being stored on the hard drive of our PC. From there, and with the help of the appropriate program, we can carry out editing work on them in order to obtain the appropriate results.
In general, when we talk about photo editors, many users think of free programs that we install on our computer, and that the moment we no longer use them, we uninstall them. The problem is that the installation and subsequent removal of applications can cause changes in certain sections of the system itself, such as the registry, which can affect the passage of time and its operation.
As an alternative, there are portable photo editors . These tools have as their main characteristic that, for their execution and operation, they do not require any type of installation in the system. In this way we can run it both from the computer's own hard drive, and from any external storage device such as pen drives, memory card, external drives, etc.
On the Internet we can find a wide variety of portable applications, relative to all work environments. This is because many application developers also choose to make portable alternatives available to users. That is why today we are going to see which are the best portable programs with which to edit photos on our computer.
Portable and free photo editing software
GIMP Portable, the most popular portable alternative
In its desktop version, this program has become one of the great alternatives to Photoshop, standing out for being a complete, open source and free tool. Well, GIMP also has a portable version, designed for the manipulation and creation of images, which has the same options as its conventional program. It has all kinds of functionalities since it allows working with layers, processing of multiple images simultaneously, in addition to the most common photographic retouching tools such as brushes, filters, conversion to different formats, etc.
This version allows us to have a professional image editor at any time without performing complex installations. You can download GIMP Portable for free from its website .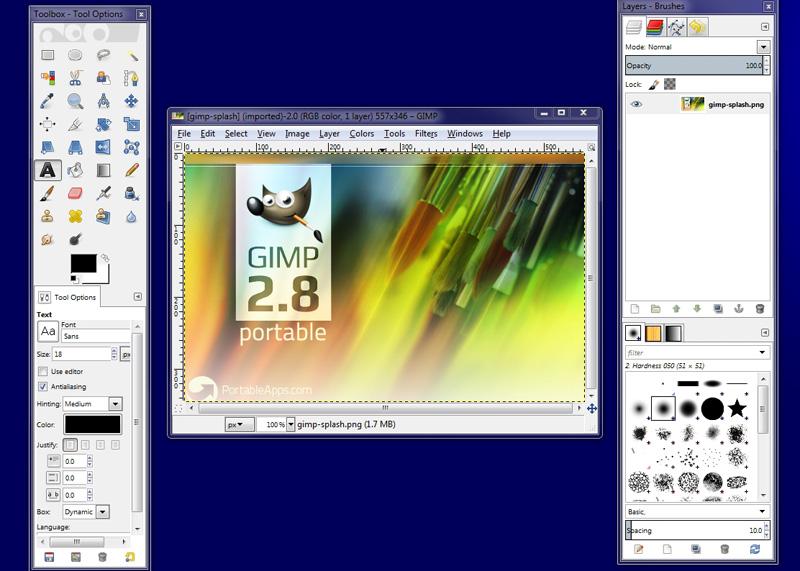 PhotoDemon, one of the most powerful portable options
This is a very powerful tool for image editing. It has more than 100 tools, including some professional and known as frame recording, batch image processing, support for working with multiple layers, support for using canvas tools, support for adjustment tools such as HDR, curves or levels , etc. It has support for Spanish and is compatible with most current photographic formats, including RAW and Adobe Photoshop PSD files. Similarly, we can also work with animated GIF and PNG files or in Windows ICO format. Its only drawback could be placed in the interface, which could be more customizable.
PhotoDemon is a free, open source and portable application that we can download directly from its website to start testing it.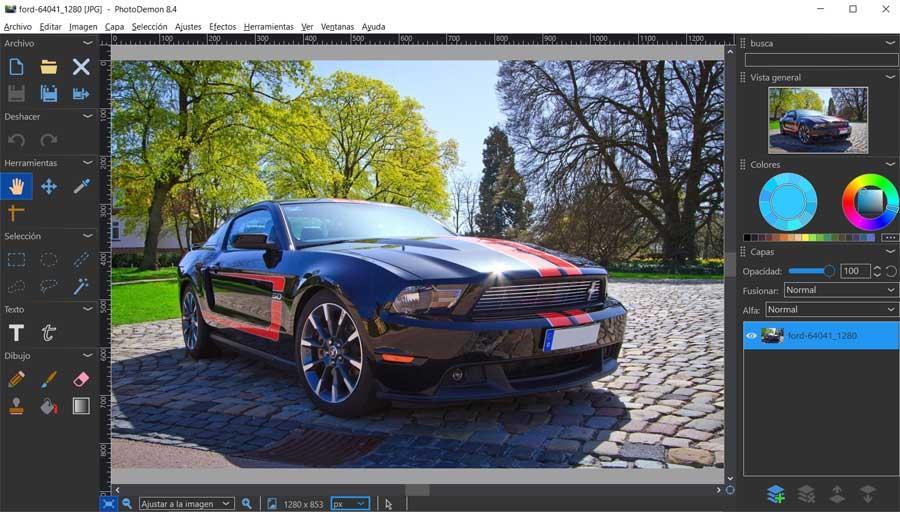 AniFX Portable, with all kinds of tools and formats
It is a program that has basic tools for image editing, in addition to having more than 40 different effects that we can apply to our photos. It is also compatible with most of the most used formats. We can work with all kinds of images without problems, even allowing us to create animated GIF files, and process images in batches. Furthermore, it allows you to convert images into cursors or vice versa quickly and easily, being possible to change the cursors within the .exe files.
If we want to use AniFX Portable completely free of charge, we can download it directly from this link .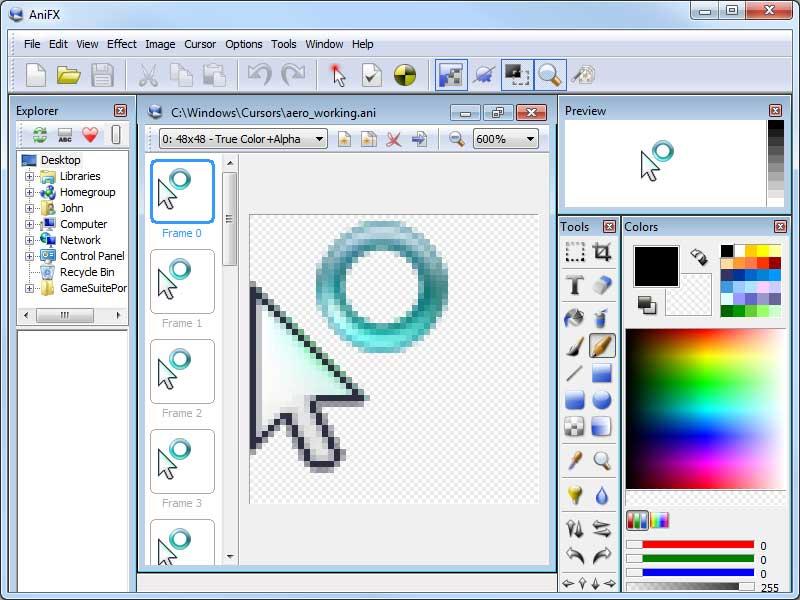 Fotografix Portable, lightweight and powerful for editing photos
If this portable editing program stands out for something, it is because it is extremely light, which allows it to be used on all types of computers. It has the most basic and common functions of this type of software such as the cloning of elements, paint cans, scales, rotation, magic wand, creation of custom brushes, as well as the possibility of opening and viewing GIMP or Photoshop files . In addition, it supports all types of formats and is fully prepared to work with layers and channels. On the contrary, this image editor has few filters included, the brushes are static and it does not have a good support for RAW files.
To start working with Fotografix Portable, it will only be necessary to download it for free from here .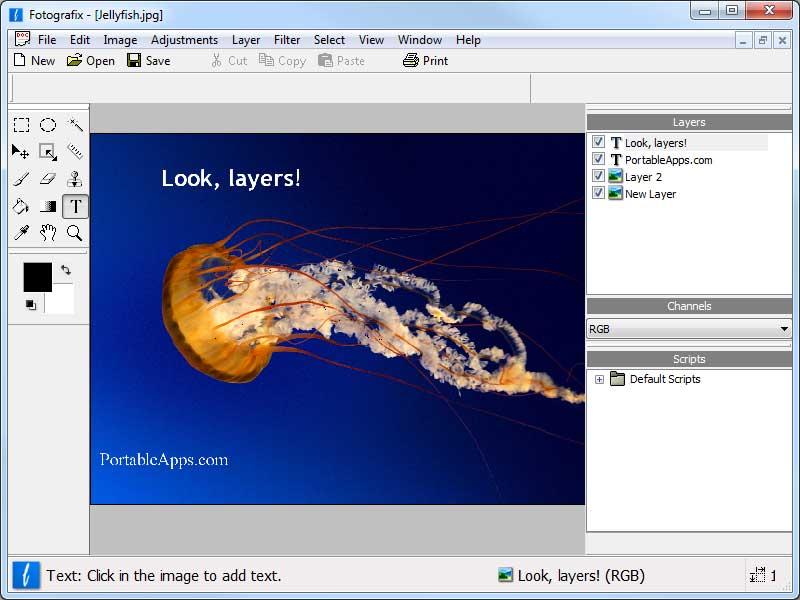 PicPick Portable, edit images and take screenshots
This useful tool is characterized by taking personalized screenshots, but it also offers a wide range of tools to edit images. With it we can convert between formats, creation and photographic approach, correction of images and creation of new projects. That is why we are facing an application with which we can carry out different types of tasks related to image editing. In addition, it has a simple interface and is configurable with advanced settings, similar to the classic Windows Paint. Although its main drawback is that it does not have support to work in layers.
If we want to use PicPick Portable, we can download it for free from this website and later save it and run it on any computer without the need for installations.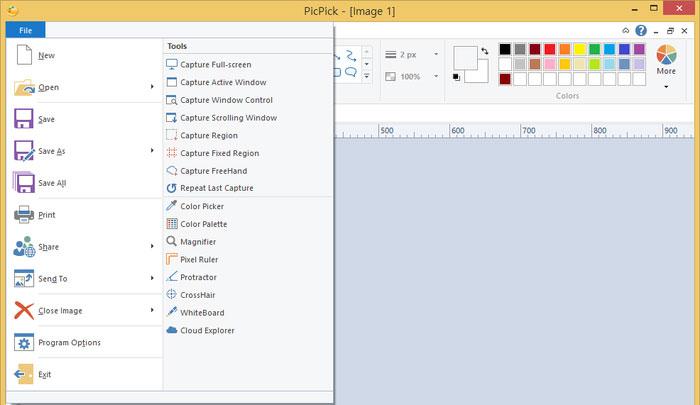 Portable photofiltre, complete tool with more than 100 filters
We are facing an application to edit images, very complete, ideal for retouching our photographs, improving their lighting or colors, adding texts or frames, as well as performing basic editing operations such as rotation, cropping and using all kinds of special filters. It has a fast learning curve thanks to its simple and intuitive interface. It also has more than 100 filters available, as well as a complete drawing toolbar, brushes, fill cubes, spray, water drop, clone stamp, finger, magic wand, among others. Also noteworthy is its vector selection tool and PhotoMasque modules.
Photofiltre portable is an ideal tool to use on any computer without the need for installations. You can download it for free from this link .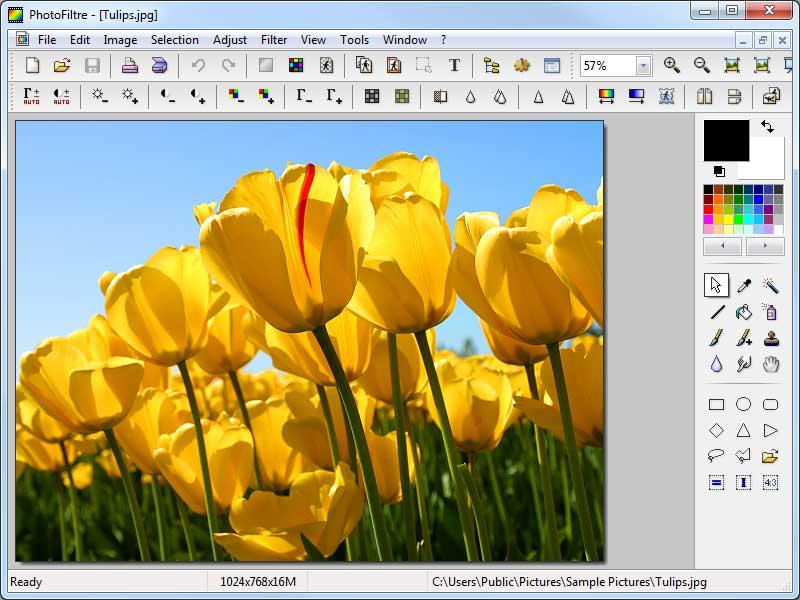 LazPaint portable, create drawings and edit images for free
It is an image and photo editor that stands out for having all the main options for editing images. For this, it has support for layers, filter effects, drawing tools, as well as texture rendering, among others. With this program we can create drawings or edit images and export the results as JPG, LZP, BMP, PNG as the main recognized formats. It also gives us the ability to import 3D objects from OBJ files, use a pencil, color, selector and eraser, as well as work with multiple layers.
If we want to try LazPaint portable, just access this website and download it for free.
FotoSketcher portable, specialist in drawing and image editing
This application is an image editing tool that we can use to transform our favorite photographs into artistic images. For this it has a good number of filters and more than 20 different effects, so it will not be necessary to have great knowledge in editing. It is compatible with the most popular and used formats such as BMP, JPG, JPEG or PNG. There are several drawing styles to choose from, including pencil sketches, ink and pencil sketch effects, as well as stylized effects. In addition, we can use the classic undo and redo functions, resize the original image, enable contrast and sharpness automatically, rotate or copy the image, zoom in and out, among others.
FotoSketcher portable is a free application that we can download directly from this link .