multimedia
Easily edit mp3 in windows with the best free programs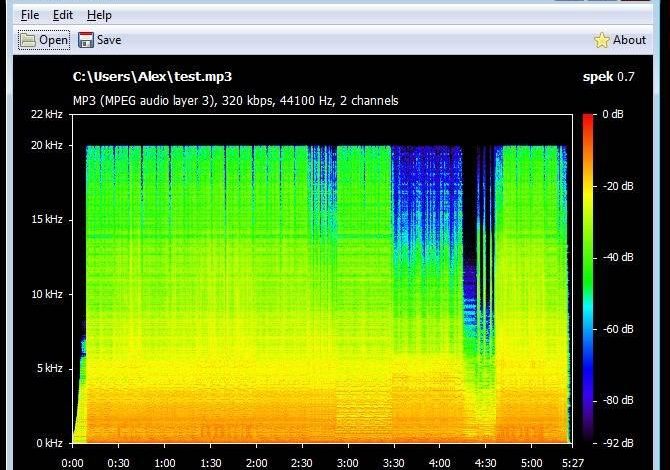 Editing audio is a very important section for those who seek professionalism in their projects, but with so many programs that we have on the Internet for the development of this action, professionals or users who require it, can be overwhelmed when choosing their audio editing program with which to work.
Within this wide range of possibilities that we can find on the Internet about free audio editors, we have to choose the one that best suits us according to the work we require to create or edit mp3.
All the chosen ones have an easy-to-use graphical interface, so that any user with some previous knowledge can use it or adapt it without any problem.
Essential programs to edit free audio
Here we present a wide list of free programs with which to edit our favorite music in MP3, without having to spend a single euro. We have options of all kinds, many of them popular for music and sound lovers.
Audacity, the best and most popular for MP3 editing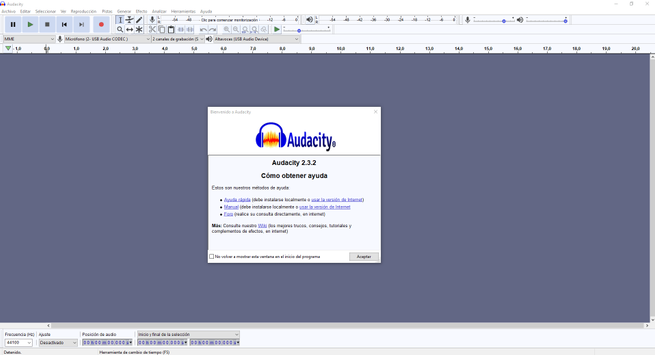 Audacity par excellence is the best known program used by all users looking for an alternative to paid audio editing programs.
This program among other things to highlight allows us to import and export WAV, AIFF, AU and Ogg Vorbis files, import MPEG audio . Editing is simple, both small and large files, we can eliminate background noise, cut, paste, copy, add new effects with the Ladspa plugins, spectrograph mode to display frequencies, among many other options. We can also edit our  sound files  in  WAV, AIFF, FLAC, MP2, MP3 or Ogg Vorbis format, and export our recordings, including several files at the same time. In addition, it is compatible with 16-bit, 24-bit and 32-bit systems, being able to convert the frequencies through high-quality sampling and dithering. In general, for all this, it is the most used free audio editor so far.
We can download this editor from the following link .
Ocenaudio, an excellent alternative based on simplicity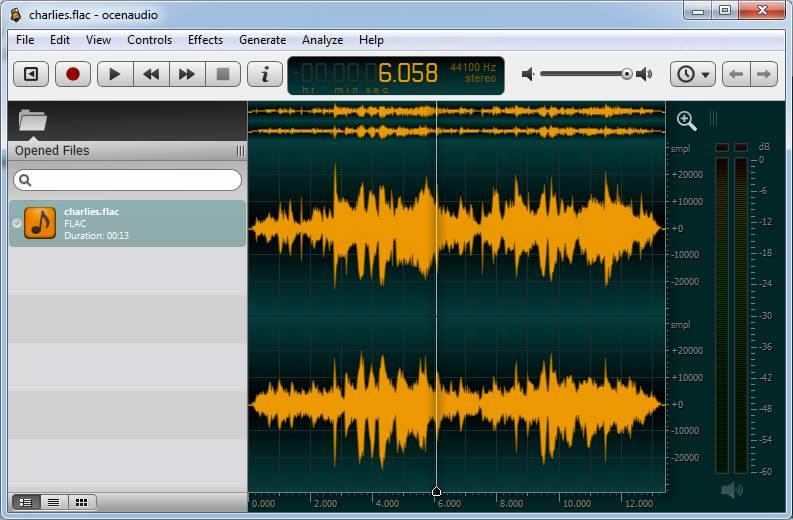 The following audio editor is notable for the simplicity of its interface, even more than in the case of Audacity, sacrificing certain features and options.
The main features of this editor are to support and add sound effects with the VST plugins. It also includes an application of effects in real time, with which we can equalize sounds, modify the gains or filter by parts …
It also allows us to separate the audio into multiple sections to modify delicate parts of the audio. As for handling large or long audio files, it has no major problem to process it, since it has algorithms which store the open file in the system cache without wasting much of it.
We can download this program from the following link .
Ardor, the popular professional editor for Windows and Linux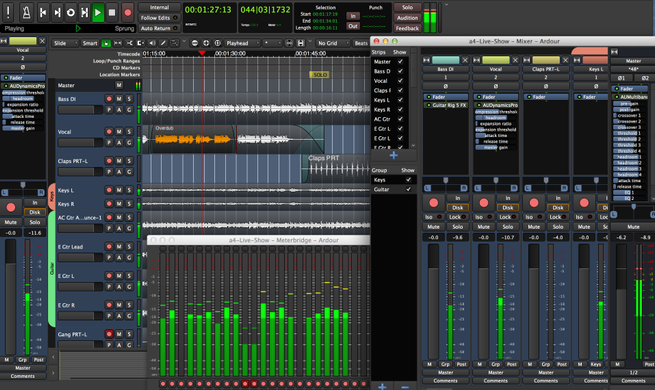 It is a more advanced audio editing tool , and this case involves a complex interface that makes handling more difficult for inexperienced or inexperienced users, but we have an extra plus that allows us to mix sound, includes sound effects and transition, and the ability to add extra plugins to get new features.
Some of these features are being able to edit unlimited audio tracks, recording in 16, 24 or 32 bits, support for VST plugins, being able to import video files … And many more options, but we have a drawback that for many can be important, that of not being able to import files of the currently widely used format «MP3».
We can download this editor from the following link .
Power Sound Editor Free, a must have for rippers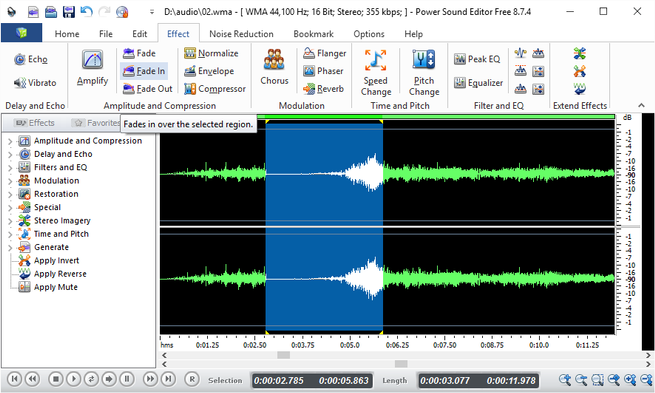 This audio editor has a somewhat outdated graphical interface, although intuitive, but as an audio editor it fulfills its function if you are looking for a simple edition.
Some of the actions that you can perform with this editor are to record audio with 8KHz quality up to 48KHz in both 8-bit mono and 16-bit stereo , copy, cut and paste audio, noise reduction, add sound effects … Some interesting features of this editor is that it includes some tools, such as a voice synthesizer, the ability to rip tracks from a CD.
We can download this program from the following link .
MP3DirectCut, an excellent, very easy-to-use alternative to edit MP3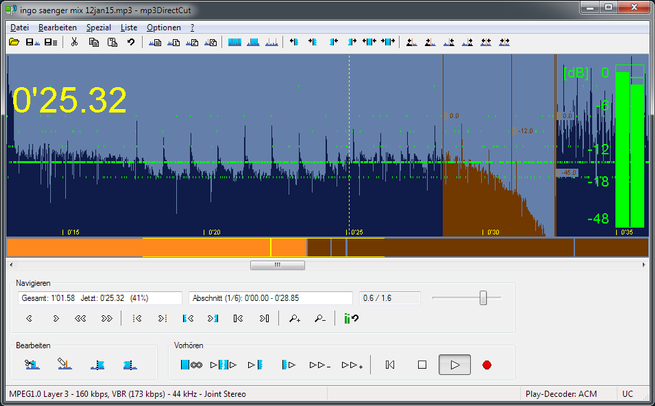 It is an MP3 audio editor and recorder , with a not very complex and intuitive graphical interface . At the same time attractive, thanks to its new update, which allows us to perform the main functions of any user who works with simplified actions for the edition of this medium.
Some of the options that you have available with this free program are to normalize the volume for unexpected peaks or rises in the audio, which you want to control and improve, save time extracting audio cuts, when in your case there are many, and cut them, paste them and / or move them.
Although it is somewhat difficult to find, since its website has disappeared, we can download MP3DirectCut from the following link .
WavePad, many functions and an impressive interface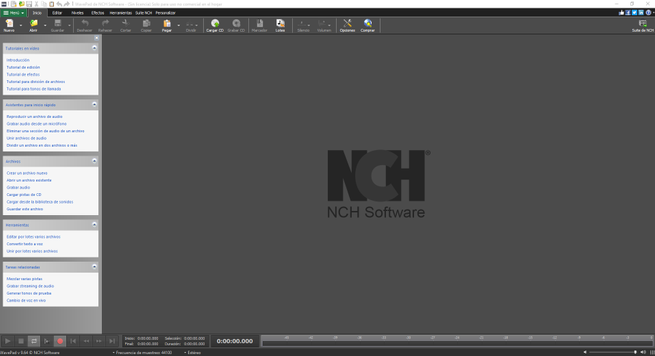 Something that impresses in this audio editor, which since its launch back in 2004 and remains, is its interface. This is quite renewed compared to that of other current free editors, but not in accordance with it, we obtain a large number of characteristics with which to interact, such as amplify, normalize, equalize, echo, reverse …
It supports a large number of formats, such as MP3, WAV, VOX, WMA, and many more. Batch processing allows us to apply effects or convert many files with a single function. We can also highlight that it includes tools for restoring audio, which many free programs do not include. The editor supports sample rates from 6 to 192 kHz, both stereo and mono at 8,16,24 and 32 bits .
We can download this program from the following link .
WaveSurfer, easy editing with professional functions

It is a program for those looking for a very simple edition, interacting with sound waveforms, spectrograms, tone tracks and transcripts . It also allows us to integrate this program into others, or add new add-ons to expand the range of features and options. They emphasize that users can create their own settings and customize the program to suit them.
We can download this program from the following link .
Wavosaur, another quite complete alternative to edit MP3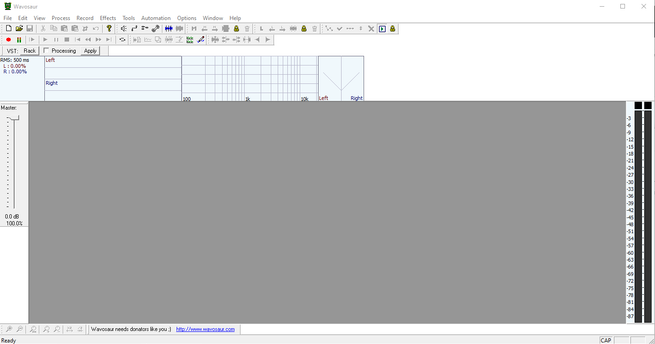 It is an editor that, within its capabilities, is quite complete. As a drawback we can say that it does not allow many formats, but MP3 and WAV, which are some of the most used. We have options such as cut, paste and copy, but also those of normalizing the sound, loops, 3D spectrum analysis and VST support. This program is portable (It does not need installation to be used) and we can customize the appearance with "Skins" themes that we get on your page.
We can download this program from the following link .
Music Editor Free, a simple and complete proposal
Next we are going to talk about another interesting alternative in this same sense that will be very helpful when dealing with files in MP3 format . It is worth mentioning that Music Editor Free is a music editing software known in this sector for several years. Thanks to the functions it makes available to us, the program helps us to record and edit music as well as all kinds of sounds.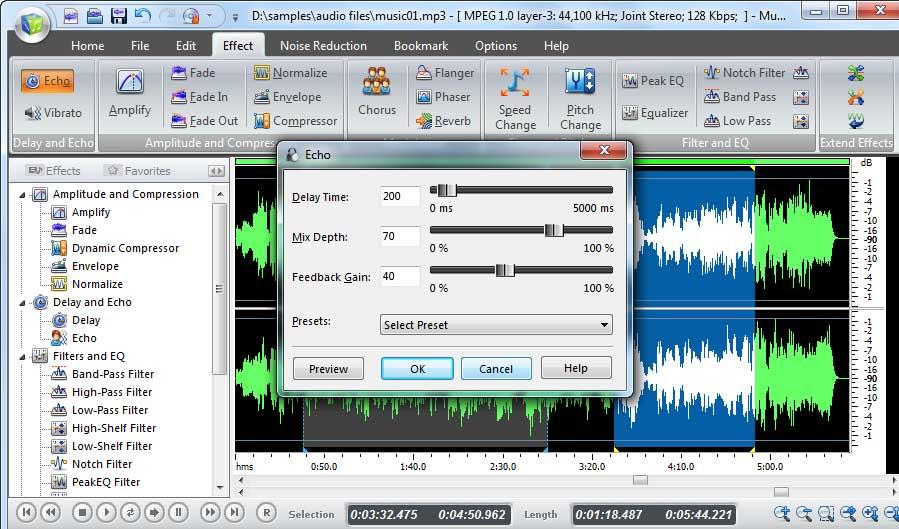 As you can imagine, all this allows us to create in addition to editing your own music tracks or audio files in general. As is common in most of the programs of this type, the functions shown here allow us to cut, copy and paste parts of the file with which we are working. Also at the same time we will have the possibility of adding digital effects to our compositions. All this through an intuitive and easy-to-use user interface. We can download and test it from this link .
MixPad, an alternative for audio production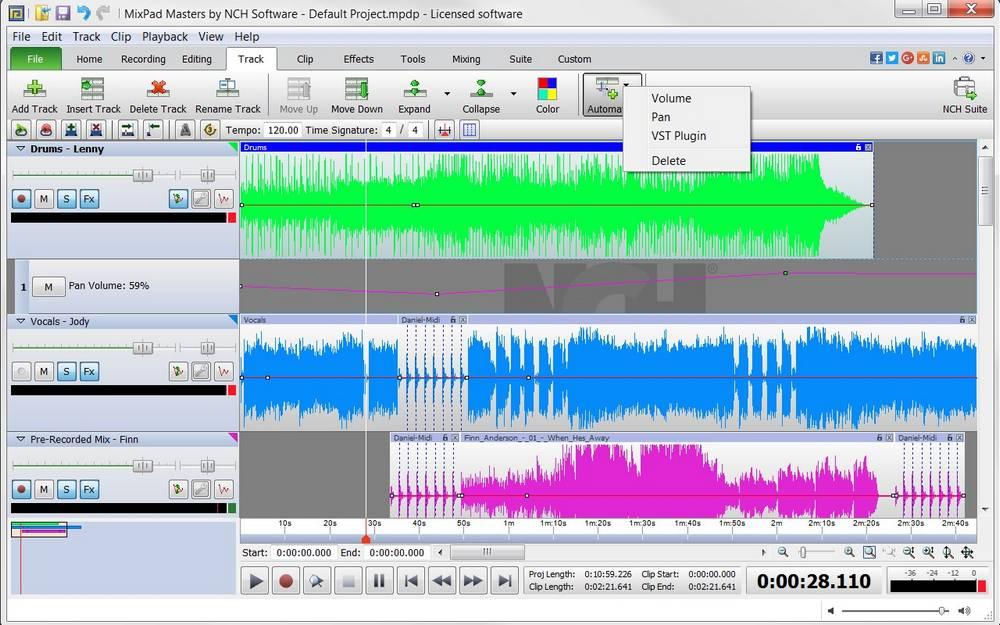 Yet another alternative for editing audio files from Windows is MixPad. This program is specialized in the production and recording of audio, and also has editing, mixing and equalization functions. A very complete alternative for users who need more than what the free alternatives offer.
We can download MixPad for free from its website . In addition, we can also buy some of the paid editions that bring us many more tools to edit audio.
Spek, to analyze any MP3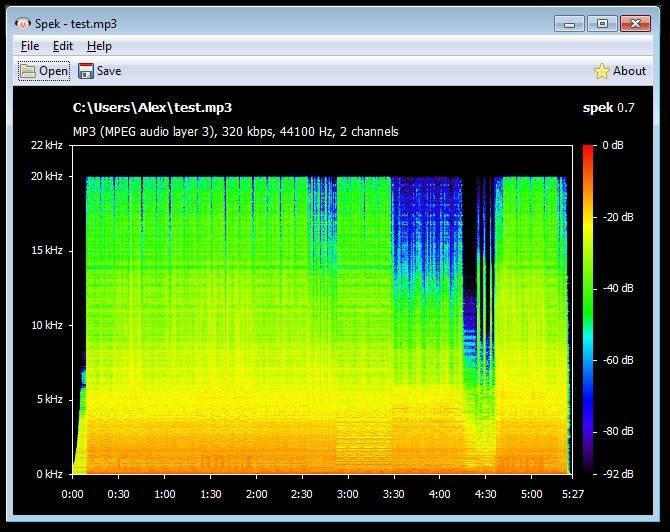 Spek is not an editing program as such, but rather its purpose is to help us analyze the audio files before we start to edit them to know how to improve them. This program allows us to analyze any MP3 file to show its spectrogram, being one of the most complete for this task. Supports all popular lossy and lossless audio file formats thanks to the use of FFmeg libraries. It shows the codec name and the parameters of the audio signal, allowing us to save the spectrogram as an image file. In addition, it has drag-and-drop support, associating itself with common audio file formats.
We can download this program from its website .
What program should I choose to edit MP3?
As we have seen, we have a wide and varied proposal with which to edit our audio files or MP3 music without having to pay for a professional program. When choosing one or the other, it will always be advisable to try as many alternatives as possible, taking advantage of the fact that they are free, so that, in this way, we can find the one that best suits our uses and needs. Of all the options that we present, there is one that you have to try yes or yes, such as Audacity . Behind its old and unattractive interface is a powerful editor with which to perform all kinds of tasks that we can imagine.