multimedia
Do you enjoy watching movies and listening to music? Try xplayer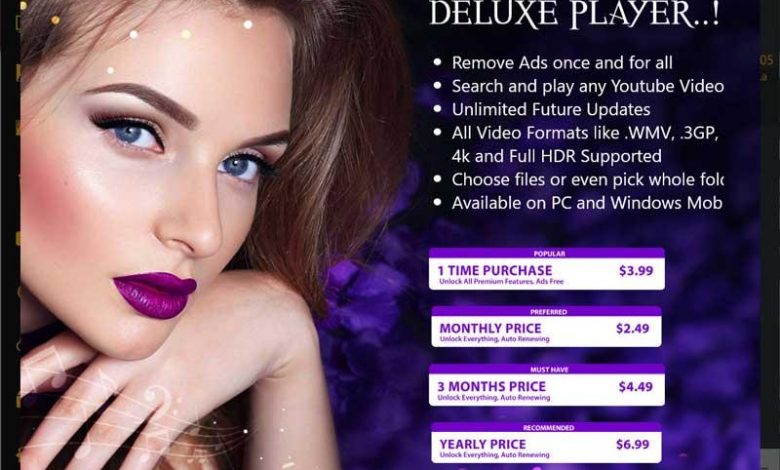 The computer is not only a tool that will help us with our long hours of work and study, but it will also help us to enjoy our leisure moments. Who has not ever used the PC to watch movies or listen to music? And it is very common, and for this we must have a player that allows us to enjoy all of it. This is something that we can achieve with XPlayer, a free player for Windows, about which we will talk next.
XPlayer is a versatile multimedia player that will allow us to play all types of content, whether audio or video, locally or online. For this, it has the possibility of inserting the URL of any video and playing it directly in the program's interface. This player also allows the reproduction of subtitles that we can add externally, as well as enable or disable them from its settings.
Also noteworthy is the total control we have over our audio and video tracks, allowing slow and fast progress, compatibility with the most popular formats, as well as a simple method with which to take screenshots and add effects to our videos. All from an attractive and clean interface where it will be easy for us to get around.
Simple and minimalist application to play multimedia
Once we run XPlayer, a simple and minimalist interface appears with a gray background and a column with icons on the left that gives us direct access to its different functions. Although, although the icons are quite clear, we miss that it tells us what it is for when we hover the mouse pointer over it, since, especially at the beginning, it will be inevitable to click to know what its function may be. To see its functions we will have to click on the icon with the three bars and it will appear in English, without the option of changing the language.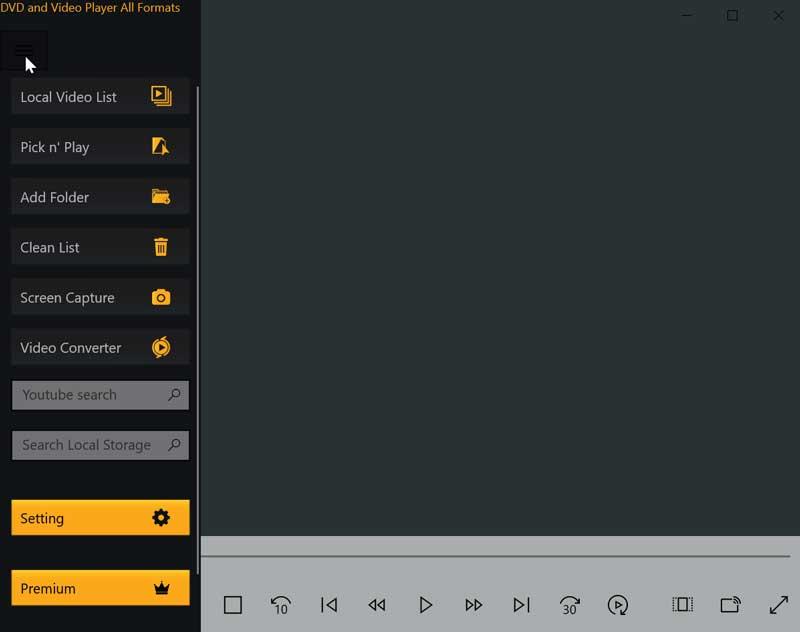 When it comes to playing files, we have different ways. On the one hand, the "Local Video List" option will show us the list of videos that we have available in our Videos folder. With "Pick n'Play" it allows us to search and add a video by browsing the browser. Through «Add Folder» we can add a complete folder and the possibility of taking screenshots of our videos.
At the bottom of the screen we find the classic buttons to control playback within a gray column. From here, we can start, pause and stop playback, go back 10 seconds, go forward 30, go forward and backward, go to the next or previous, as well as increase or decrease the speed. In addition, we can put the player in full screen and send the content to another device.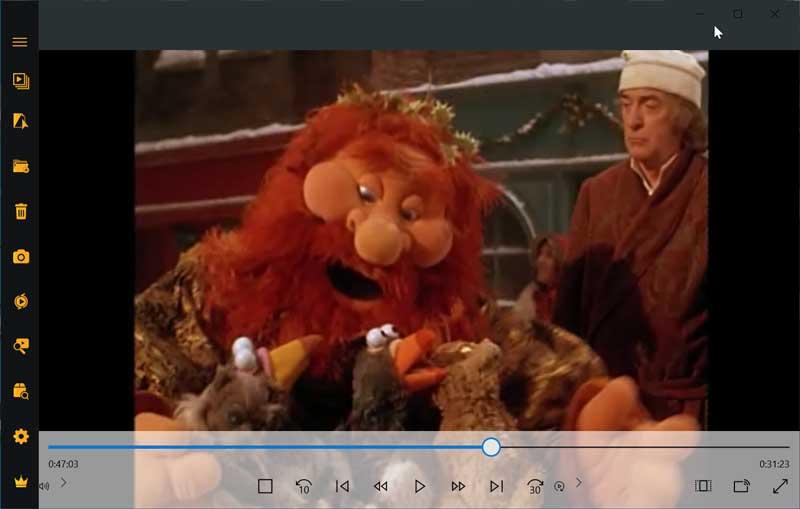 Also noteworthy is its converter, which will allow us to transfer any video from one format to another easily and quickly. It will only be necessary to select the video we want to convert, add a new format (MP4, WMV, AVI) for compression, the resolution (1080p, 720p, WVGA, NTSC, PAL, VGA or QVGA) and the path where we want it to be save the new converted video. At the bottom of the screen we can see a preview of the selected video. Once we have finished adjusting the parameters, click on Transcode to start the conversion.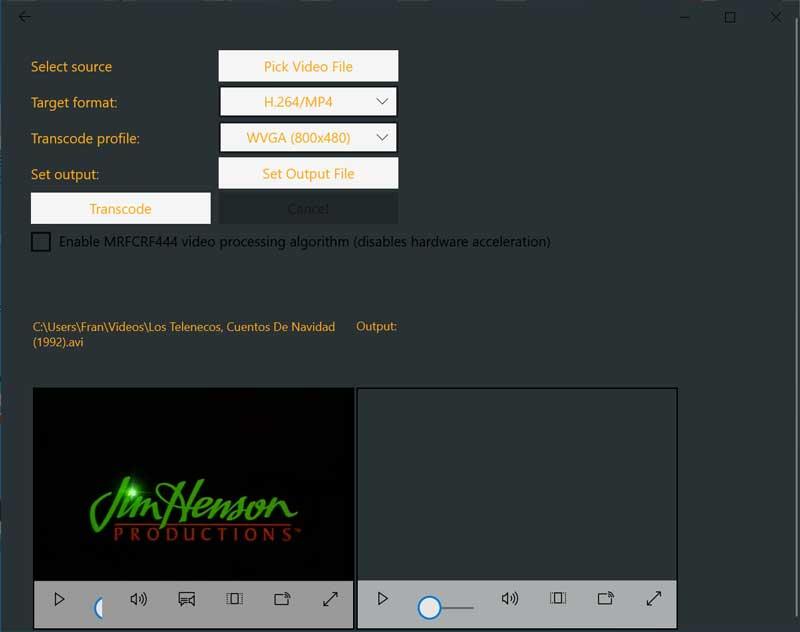 From the Settings section of XPlayer we can make some modifications to the video effects, such as brightness, contraction and saturation. It also has audio effects that we can activate, and we will find a small equalizer. We also add subtitles to the video that we are playing in .srt format, the most common format used for its reproduction.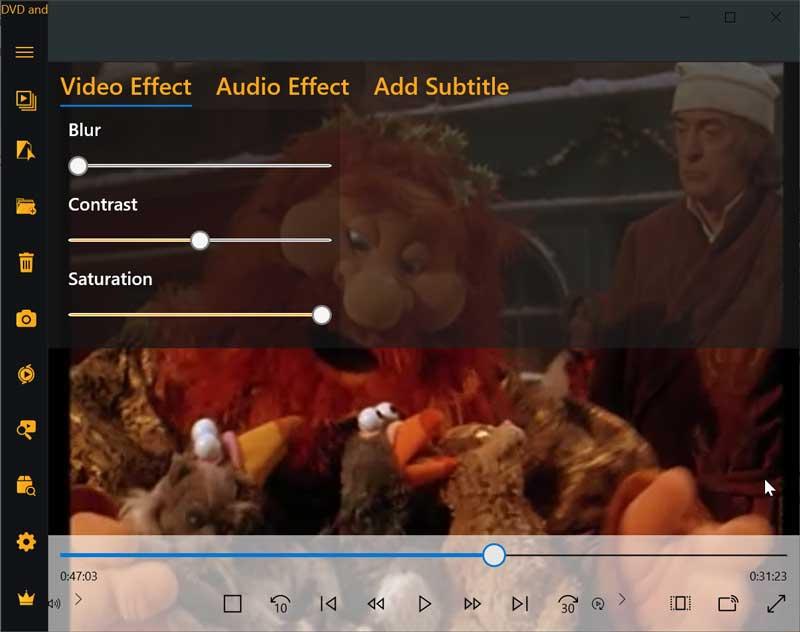 Final conclusions about XPLayer
We can consider XPlayer as one of many players that we can currently find on the Internet. It works correctly and has some interesting functions such as converting videos to other formats, editing some sections of the audio or video. Are there better options to choose from? Without a doubt and more complete. Is XPlayer a bad media player? Well no, it cannot be classified as bad and if we decide to bet on it we should not have problems. Of course, to unlock some of its functions it is necessary to make payments, something that we will hardly resort to, since we can find them for free in other players.
Free Download XPlayer
XPlayer is a multimedia player for Windows that we can download for free from the Microsoft Store . When downloading from Microsoft's own store in Windows, we will enjoy different advantages compared to downloading from a web page. And it is that when downloading the application from the Microsoft Store we ensure a clean and safe download, free of viruses or malware. In addition, we will know that we download an application that is developed and optimized for use in Windows and that it will receive any update that it may receive at all times.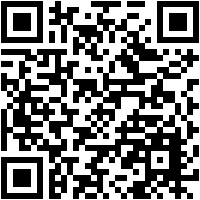 Although XPlayer is a free player, it also has a Deluxe version, with which we eliminate the ads. It also allows us to search and play videos on YouTube and compatibility with formats such as 4K and HDR. We can buy it from 0.99 euros . Given the large number of free rivals that we find on the Internet, we will rarely choose to make these payments.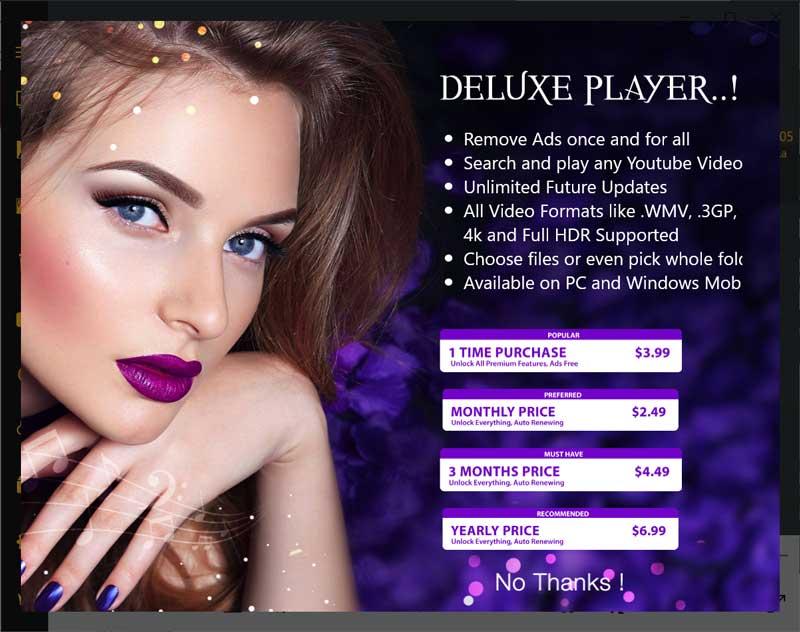 Alternatives to XPlayer
Today we can find a wide variety of media players to choose from on the Internet. Most of them are free and packed with many functions and features. Therefore, we are going to see some alternatives to XPlayer to play all kinds of multimedia content.
VLC
Without doubt the most popular audio and video player and a guarantee of good performance and compatibility. And it is that not only will we be able to enjoy movies and our favorite music, but it also hides a wide variety of additional functions that will make more advanced users enjoy. To highlight, above all, its compatibility with YouTube and Chromecast. We can download it for free from  here .
Bomi player
A more than interesting multimedia player since, as it offers compatibility with almost any audio and video format, it is also compatible with CD, DVD, Blu-ray and URL. It also has support for multitrack audio files and a color equalizer to adjust the brightness, saturation, contrast and tone of our videos. In addition, its appearance is configurable through skins. Bomi Player is free and we can download it from this link.
PotPlayer
This player is characterized by a capacity rarely seen, such as the ability to play up to 1000 files. It also has support for viewing 3D videos and compatibility with different types of glasses. In addition, it offers support for text subtitles (SMI and SRT), DVD (Vobsub), Blu-ray subtitles, ASS / SSA animation subtitles and SMI Ruby tags, etc. We can download it from its website .