multimedia
Do not you like the windows 10 photo viewer? Try these alternatives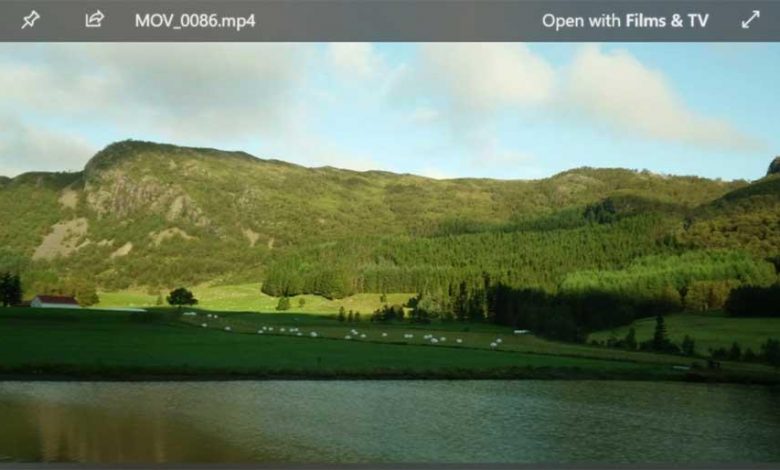 When viewing photos on our computer, we can use the tool that Windows 10 itself integrates, or use other third-party alternatives. In the market we find a wide variety of it, let's see some of the best.
And it is that in these times we use these images for a good part of the day in our sessions in Windows 10, either for one task or another. What we are going to need here is for it to be as fast as possible, while offering us certain additional options. To say that these visors, while being lightweight, must be as functional as possible. Therefore, in the event that the Photos application that comes with Windows 10 does not seem powerful enough, we are going to review other proposals.
At the same time we must bear in mind that we are going to focus on photo viewers, since in many cases we will not need powerful retouching tools such as Adobe Photoshop . These are usually full of functions that we are not going to need and that only slow down what we are interested in.
Desktop applications for viewing photos
Faststone
We start with a proposal that, in addition to working as a viewer, has many other functions. And it is that inside it has a good amount of basic photographic editing tools, such as some more advanced ones for the treatment of colors and various digital effects. These are distributed on the sides of the display interface as such, as well as at the bottom and top. Of course, in the case of dealing with folders with many photos, the program takes a while to start.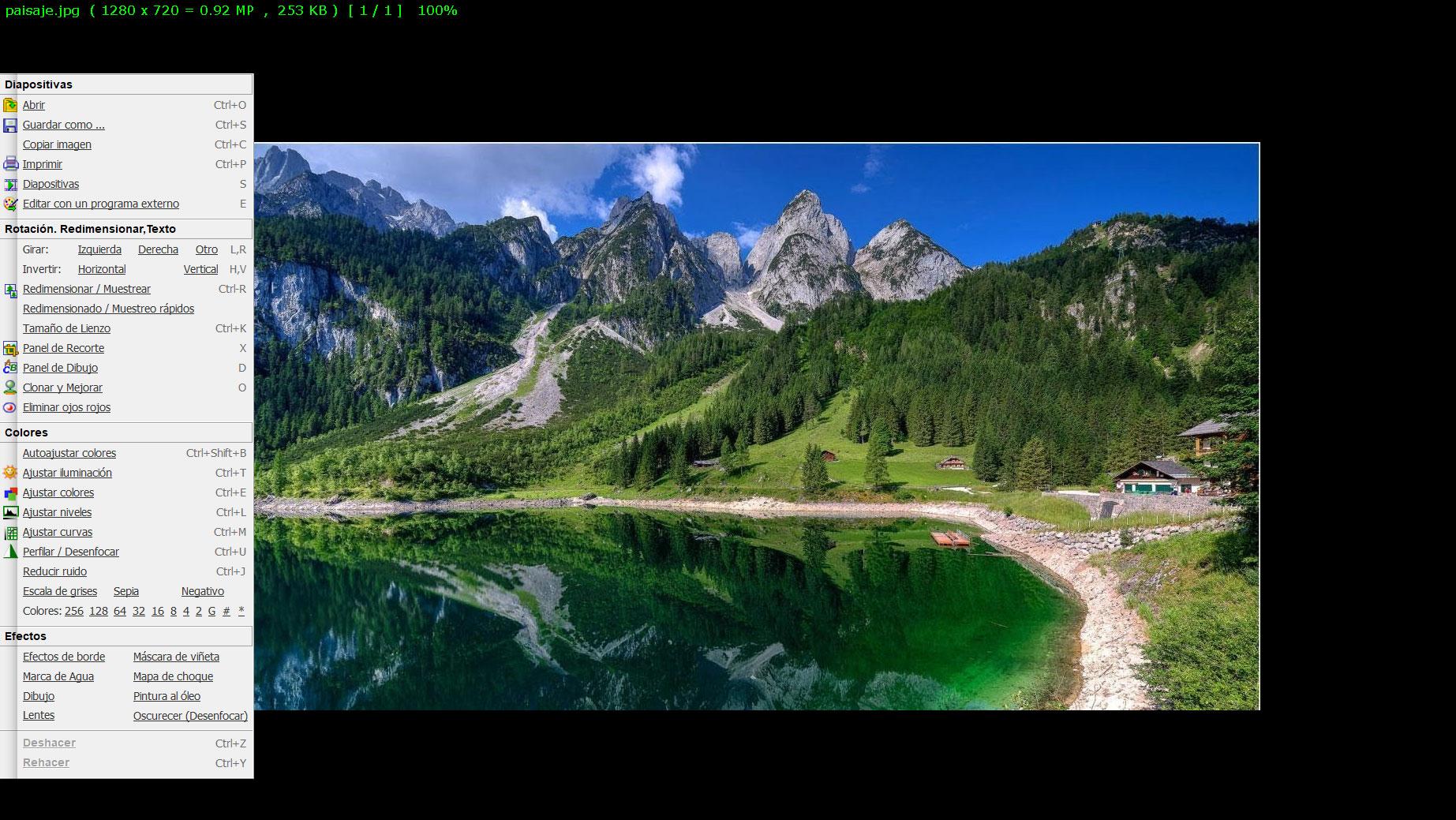 You can download FastStone from the following link.
IrfanView
This is a photo viewing tool that has been around for a good number of years and is characterized by being very light . It hardly takes up disk space or consumes system resources. Of course, it focuses on what it focuses on, on allowing us to view photos. At the same time, it offers us some configuration options to optimize its use on a personal level. It supports most of the current formats and has some editing functions, but very basic. It is also worth knowing that it supports skins and addons to increase your productivity.
You can download IrfanView from the following link .
Apowersoft Photo Viewer
Here we find another interesting proposal of the same type that will be very useful as a substitute for the Windows photo viewer. There are several characteristics that define this program and that make it interesting for many. For example, we can highlight that Apowersoft Photo Viewer offers us a very simple and intuitive user interface. In fact, you could say that this is quite similar to that of the aforementioned Windows 10 Photos application.
On the other hand, it is worth noting that the program as such is based its operation on the speed when it comes to displaying the content we require on the screen. At the same time, the application allows us to open the most common image formats of the moment. Thus we will not have problems with the files we work with, supporting the usual JPG, BMP, TIFF, PNG or even RAW, among others.
Additionally, the program allows us to take our own screenshots or use its basic editing functions. We can download this alternative from this link .
XnView
As in the previous case, here we are talking about a tool for Windows that will be very helpful when viewing photos . In fact, it is also characterized by its simplicity of use and lightness, something that will help us when viewing images. This is largely achieved thanks to the user interface that it presents, simple and without frills. At the same time to say that it has support for most of the current formats and has photographic file conversion functions.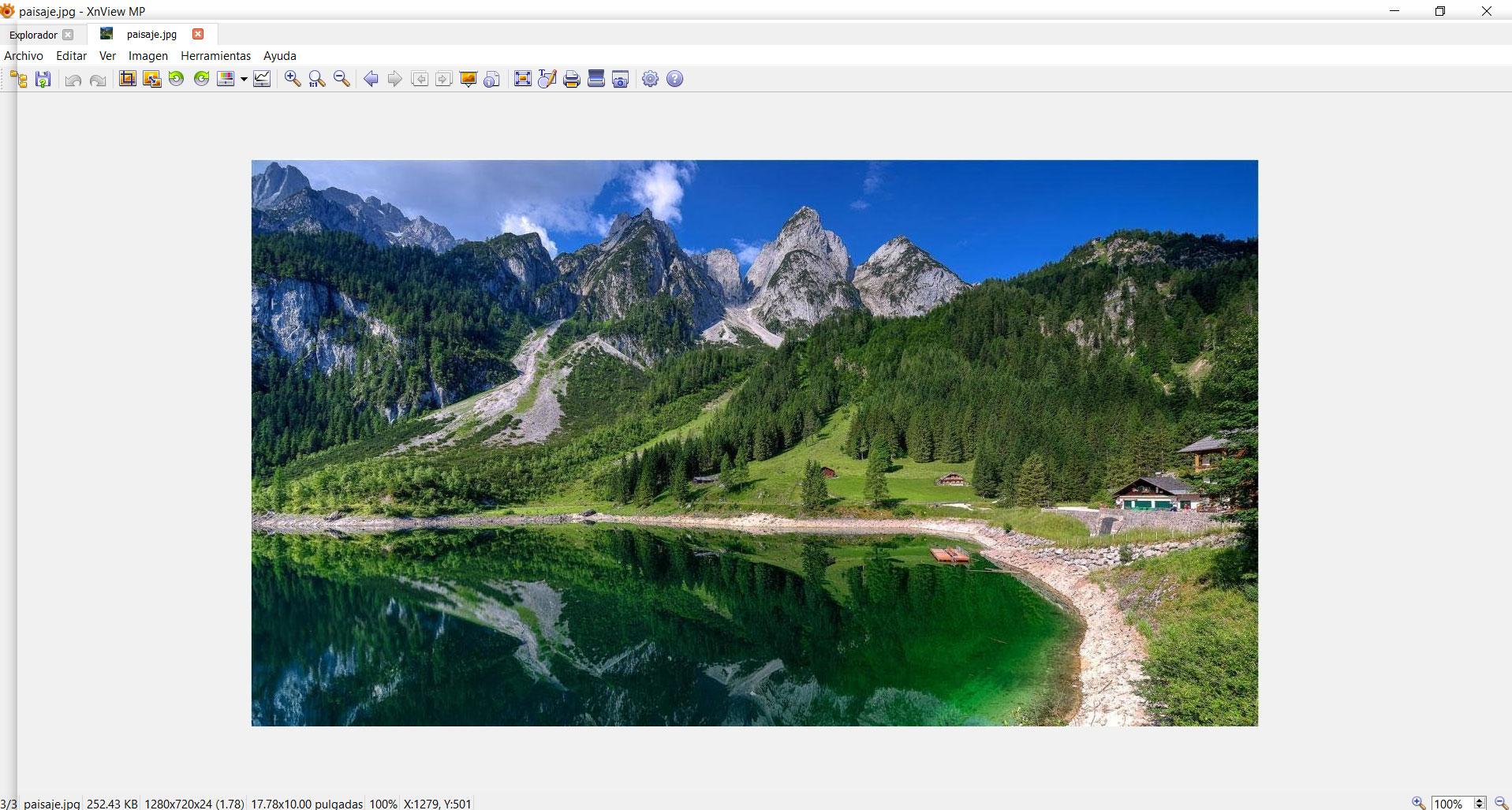 You can download XnView from the following link .
ComicsViewer
Here we are going to talk about a photo viewer somewhat different from the rest of the exhibits. And that ComicsViewer is a viewer of images that can be used to display any photographs, because it supports most formats . Moreover, this is a treatment that carries out fluidly and quickly, but at the same time it will allow us to visualize comics . This is achieved thanks to the vertical display mode that it proposes, which is very suitable for this type of graphic content. We will also say that it is a portable program, so it does not need installation.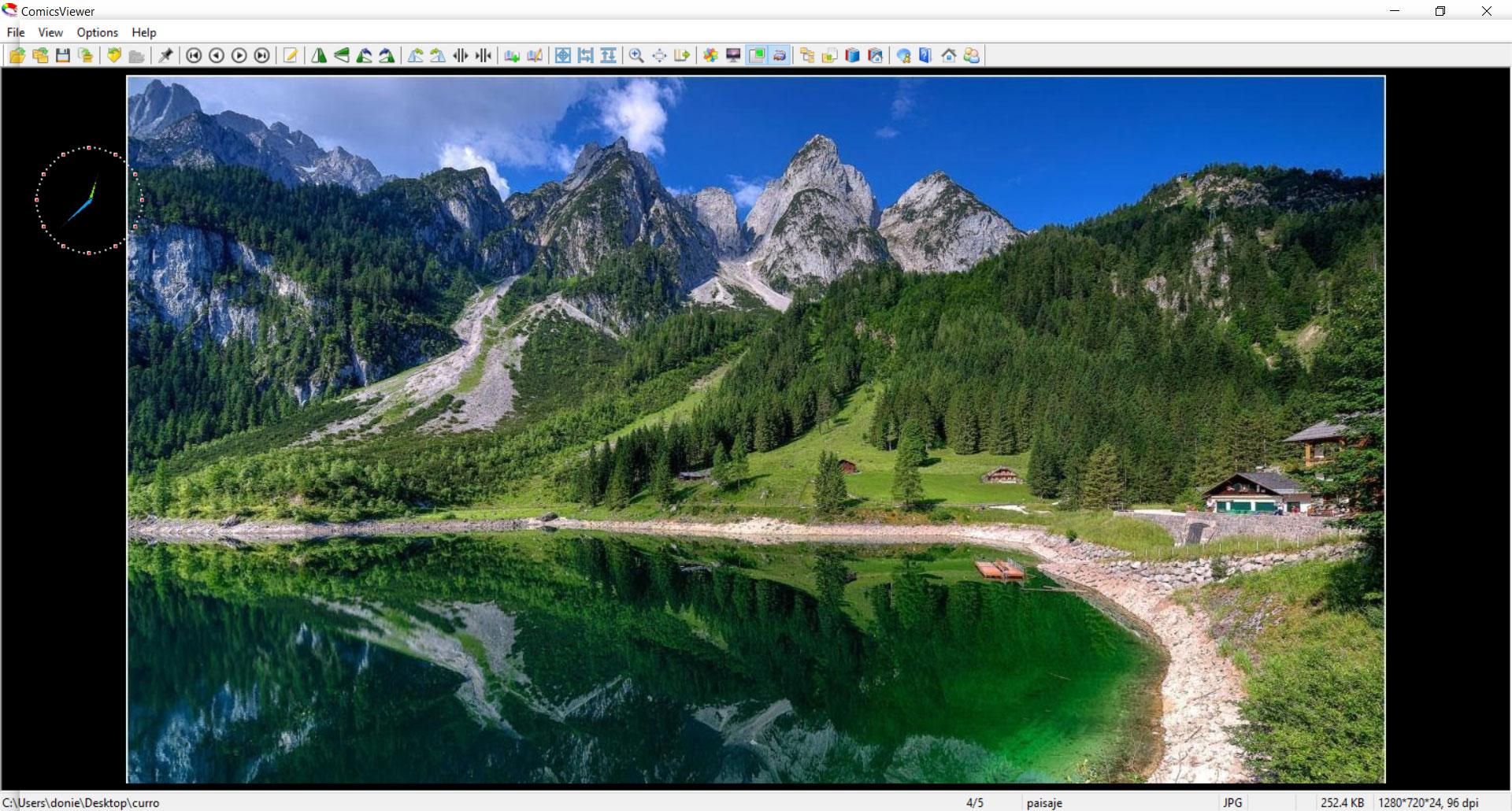 You can download ComicsViewer from the following link .
JPEGView
This is the last Win32 photo viewer that we are going to talk about and as its name suggests, it focuses on displaying JPG photos . But at the same time it offers us compatibility with many other photographic formats, how could it be otherwise. It also has a minimalist interface, while offering us some retouching tools, although these are somewhat basic.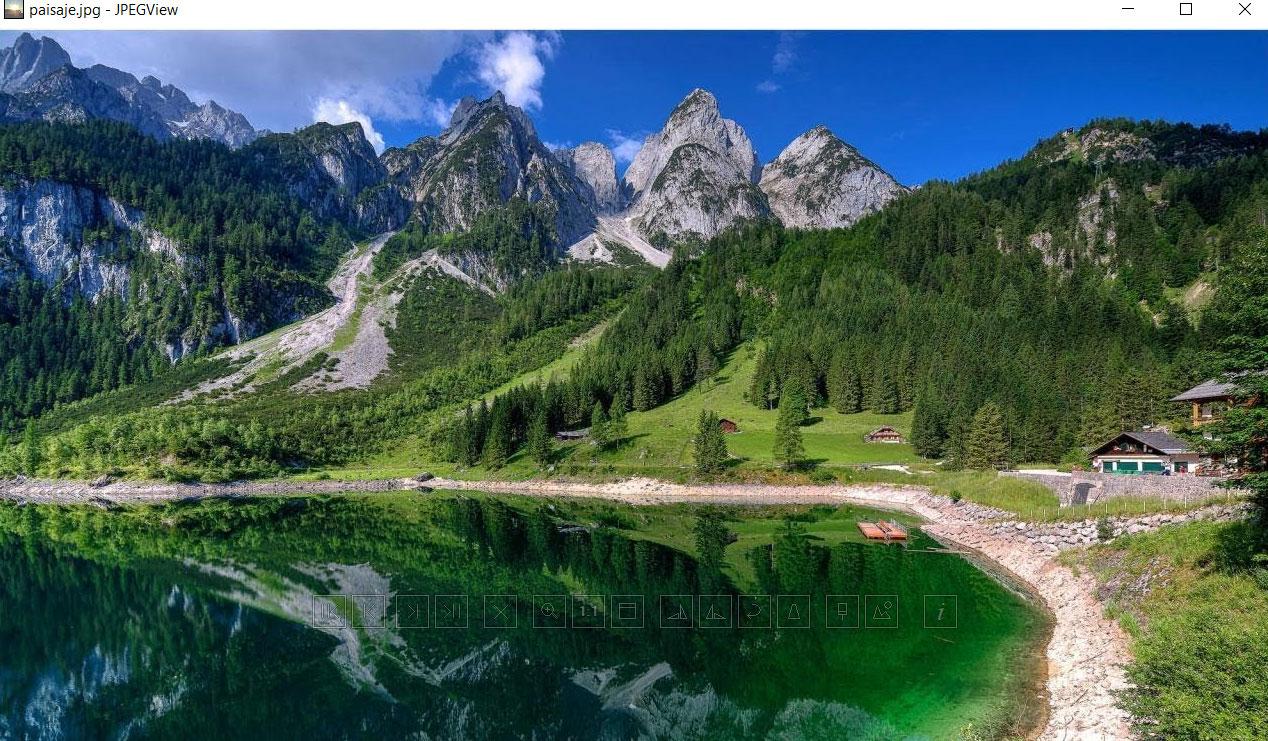 You can download JPGView from the following link .
FocusOn Image Viewer
This is another proposal of the same type that will allow us to be able to view all our photos in Windows in the best way possible. This is the free software called FocusOn Image Viewer, a viewer that also incorporates a simple editor to improve images on the fly.
At the same time, it is worth noting the enormous number of photographic formats that it supports, in fact there are more than 100. Therefore, at first we should not have any problem when opening and viewing these multimedia contents. At the same time, it presents organization and printing functions, we can even share the images with other users directly from here. At the same time we tell you that it shows the EXIF ​​information of the files, and supports the scanner function to digitize. To finish we will tell you that you can download them from this link .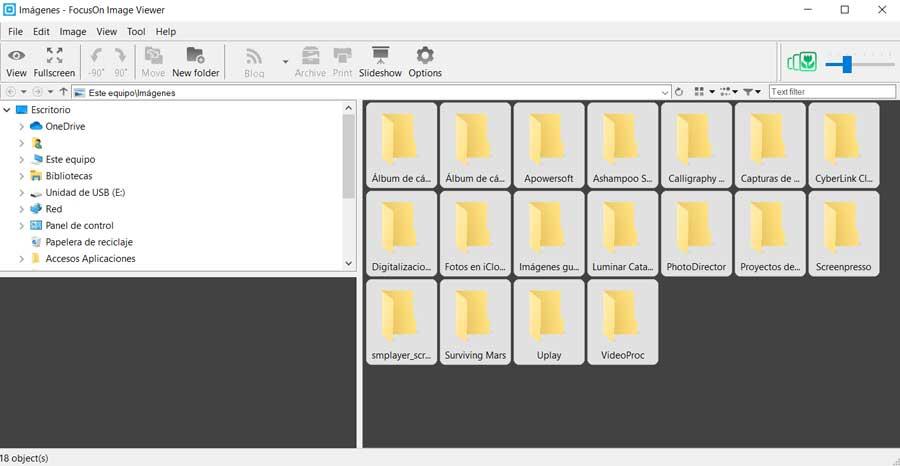 ImageGlass
But that's not all, since in order to be able to view our entire photo library in the best way, we can also use ImageGlass . This is an interesting proposal of this type that, among other things, will help us to view all kinds of photos. In this case, similar to what we found in the previous case, it is compatible with more than 70 photographic formats. In fact, it is worth noting that here we can include some less common such as PSD or RAW .
At the same time, if there is something that stands out from this application to view photos, it is because of its smooth operation. Therefore we can say that it hardly consumes system resources, which will always be very welcome. In the event that you want to try this free application that we are talking about in these lines, you can do it from this link .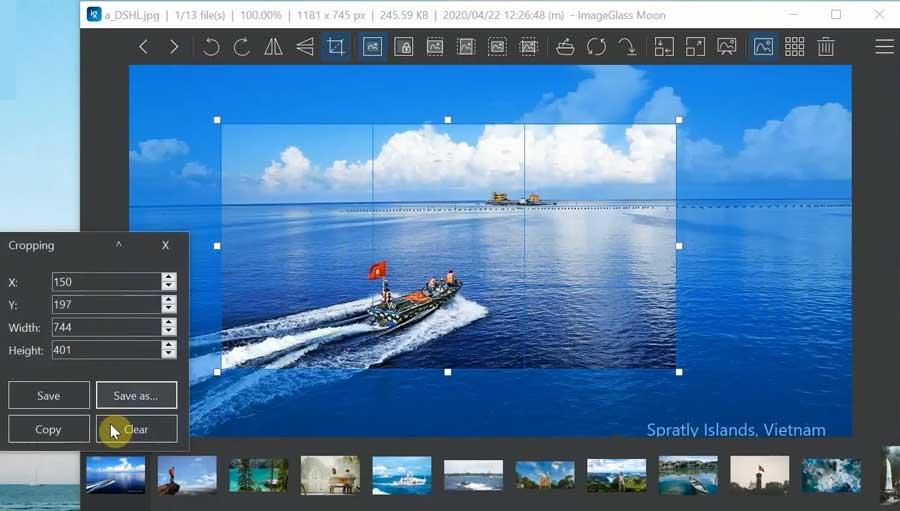 Nomacs
Here we find another powerful proposal in the form of a program that allows us to view photos on the screen in a very simple way. It puts at our disposal a visualization system through folders of the units or thumbnails . Also, if something characterizes this application, it is the fluidity with which it works. In the same way, it presents us with a series of basic editing settings if we want to use them.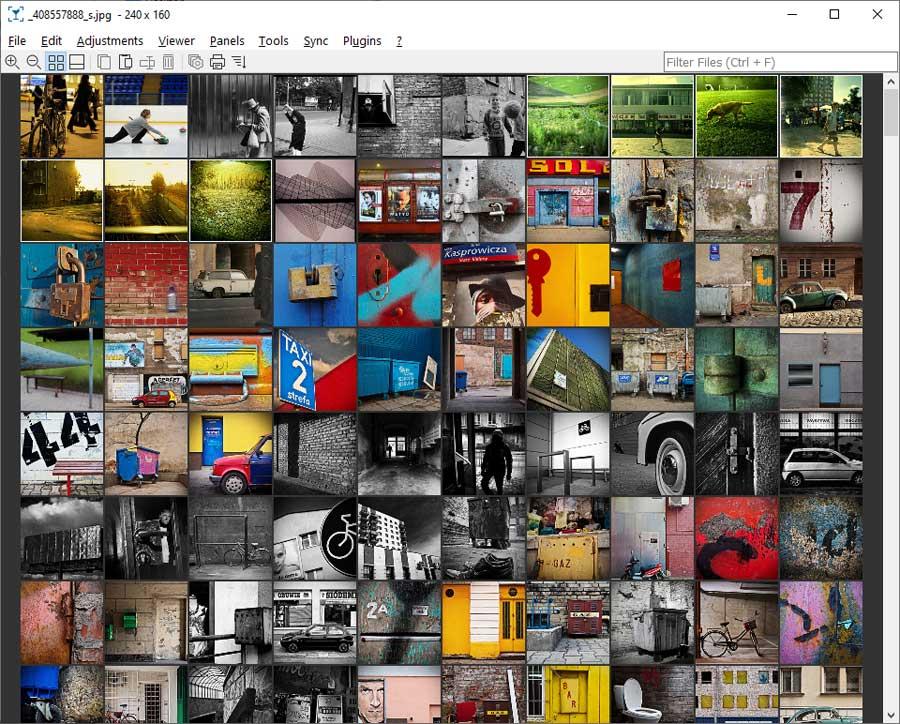 Here we will see parameters such as brightness, contrast, saturation or exposure. We will also tell you that in addition to the most common file formats of this type, it accepts images in RAW and PSD formats. To finish we will tell you that to test this software from now on, we can do it from here .
WildBit Viewer
On the other hand, we will also talk about WildBit Viewer, a very fast and simple photo viewer, as well as functional. We can handle a good part of its functions directly from the mouse. In fact, we can even zoom precisely from the wheel itself incrementally.

In turn, it proposes a series of tools with which we can also carry out some editing tasks to fix the appearance of the uploaded photos. For all this we only have to download it from here .
UWP applications to view photos in Windows 10
Microsoft Photos
How could it be otherwise, we will start with Microsoft's own Photos app that is integrated into Windows 10. From this tool we will have the ability to view and edit photos and videos as well as create personalized albums . It is the alternative integrated into the operating system, so it is one of the most used, although it does not convince everyone. To say that it also allows us to apply 3D effects, although many users consider that it could work in a more fluid way.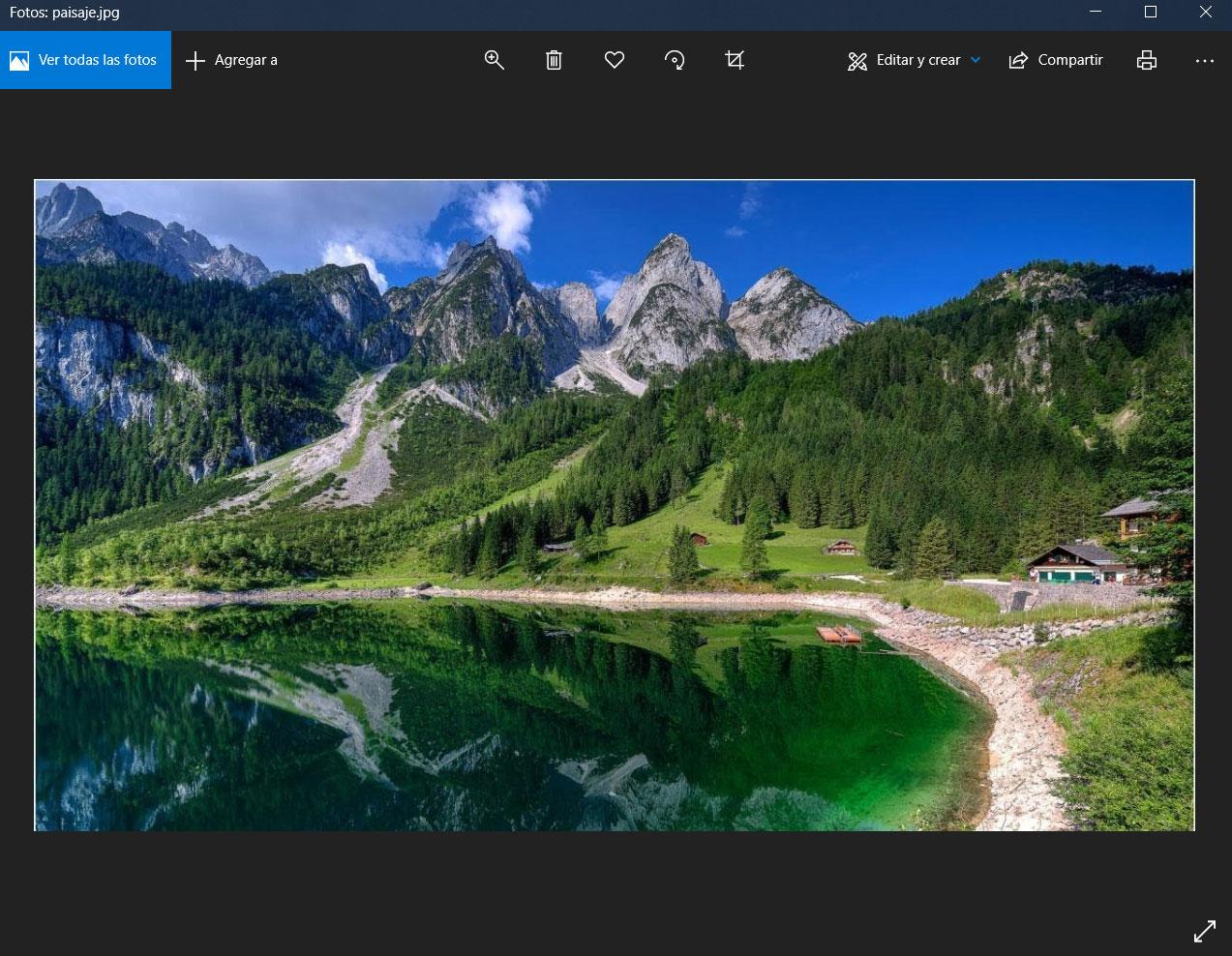 Photo management
This is a UWP proposal that you can find in the Windows 10 store, which in addition to serving us to view photos, we can use it to manage these elements. And it is that more and more files of this type that we use daily, so its correct use is basic. Therefore, if we have a large number of files of this type to view, this can be an excellent alternative.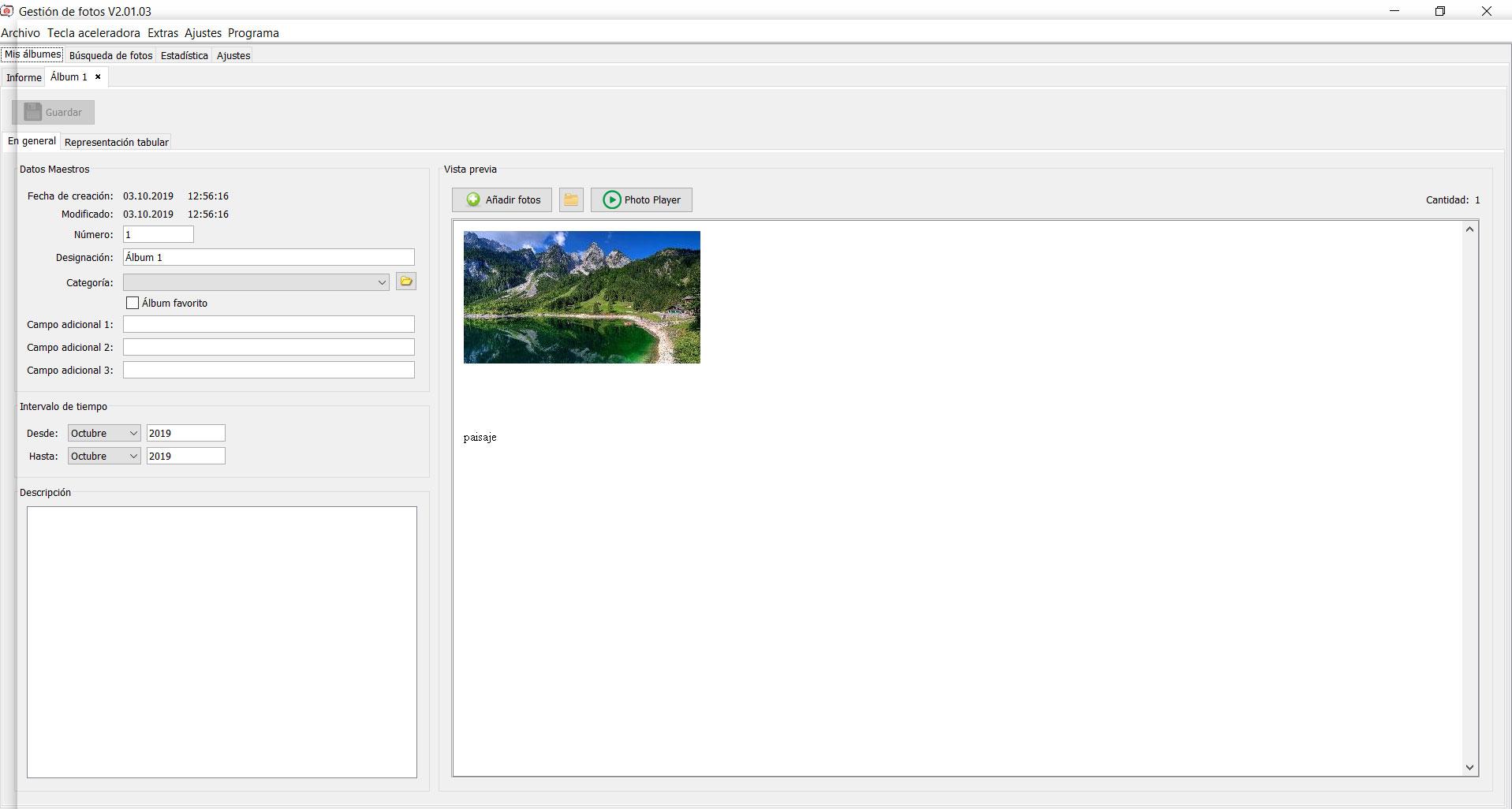 Photo Editor 10
As we can imagine based on the name of this application, Photo Editor 10 will serve us both to view our personal photos and to edit them. That is why it puts at our disposal a good number of tools of this type. Thus, we find filters, various effects and adjustment functions. It is clear that in addition to all this, it is a good alternative for viewing photos a little more advanced than with other proposals that we have reviewed before.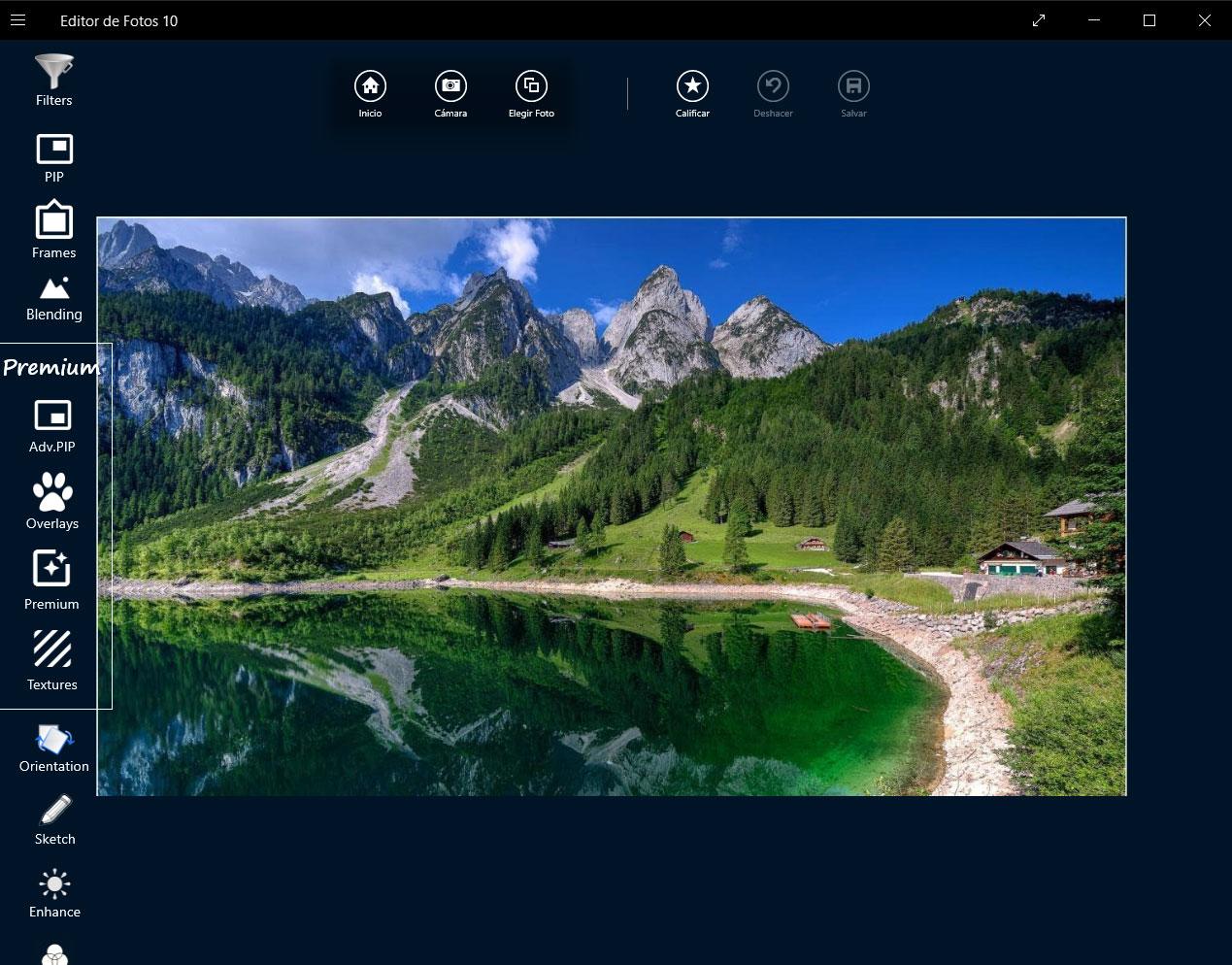 Pic Collage
As we can guess from its name, this is a tool for Windows 10 that, in addition to serving to view photos, allows us to carry out additional work. We say this because Pic Collage will allow us to edit those images that we upload to view, while we can create collages with them. On the other hand, we will say that it integrates perfectly into the system itself, so its operation is very fluid.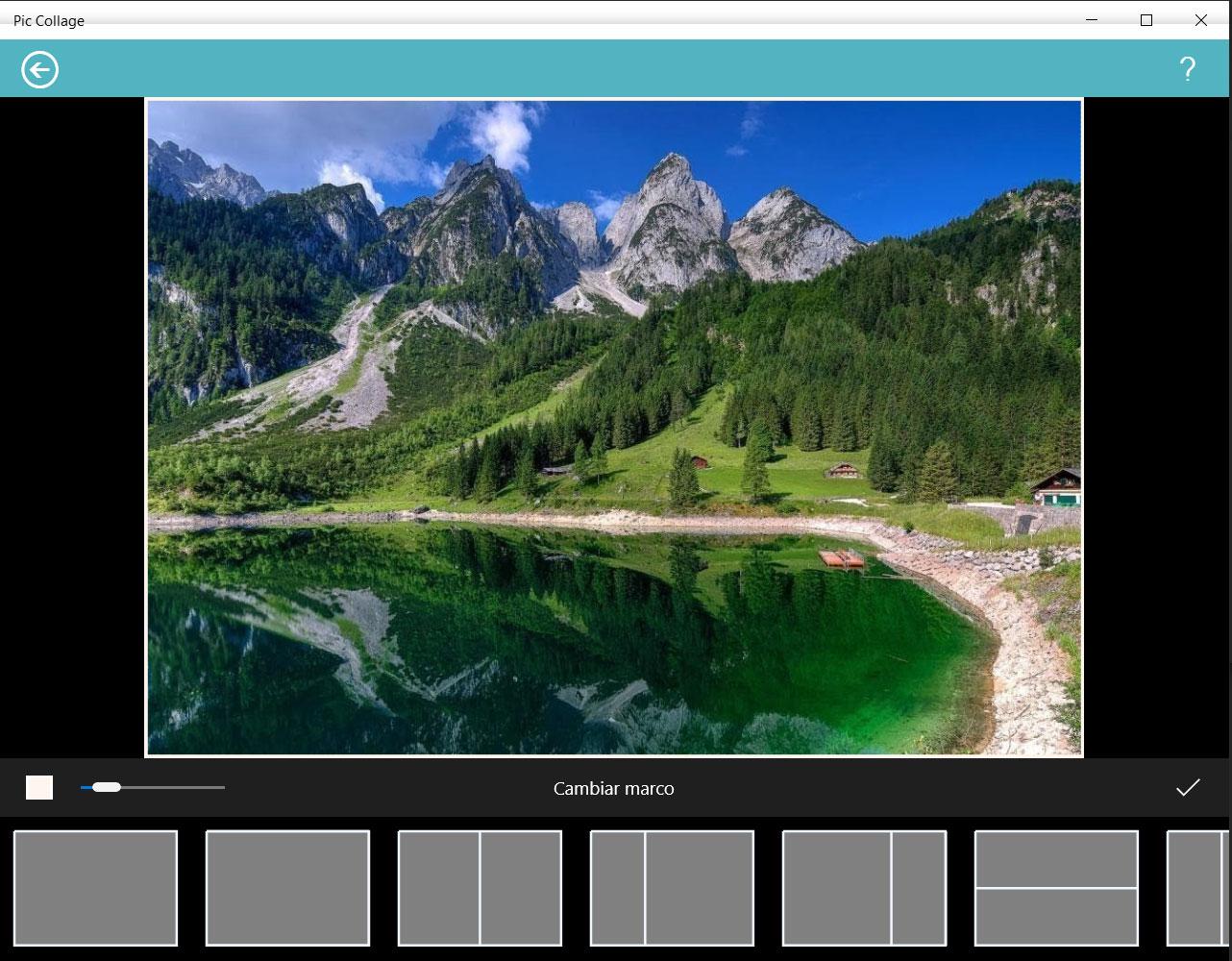 Photo Editor Windows 10
And we are going to finish with another powerful UWP alternative that will help us to view all our personal photos. In addition, as it is easy to guess, it provides us with some useful tools for editing this content. In this way, it will allow us to add freehand strokes to the image while viewing them, among other interesting functions . For this, it offers us several brushes or predefined shapes that we can integrate.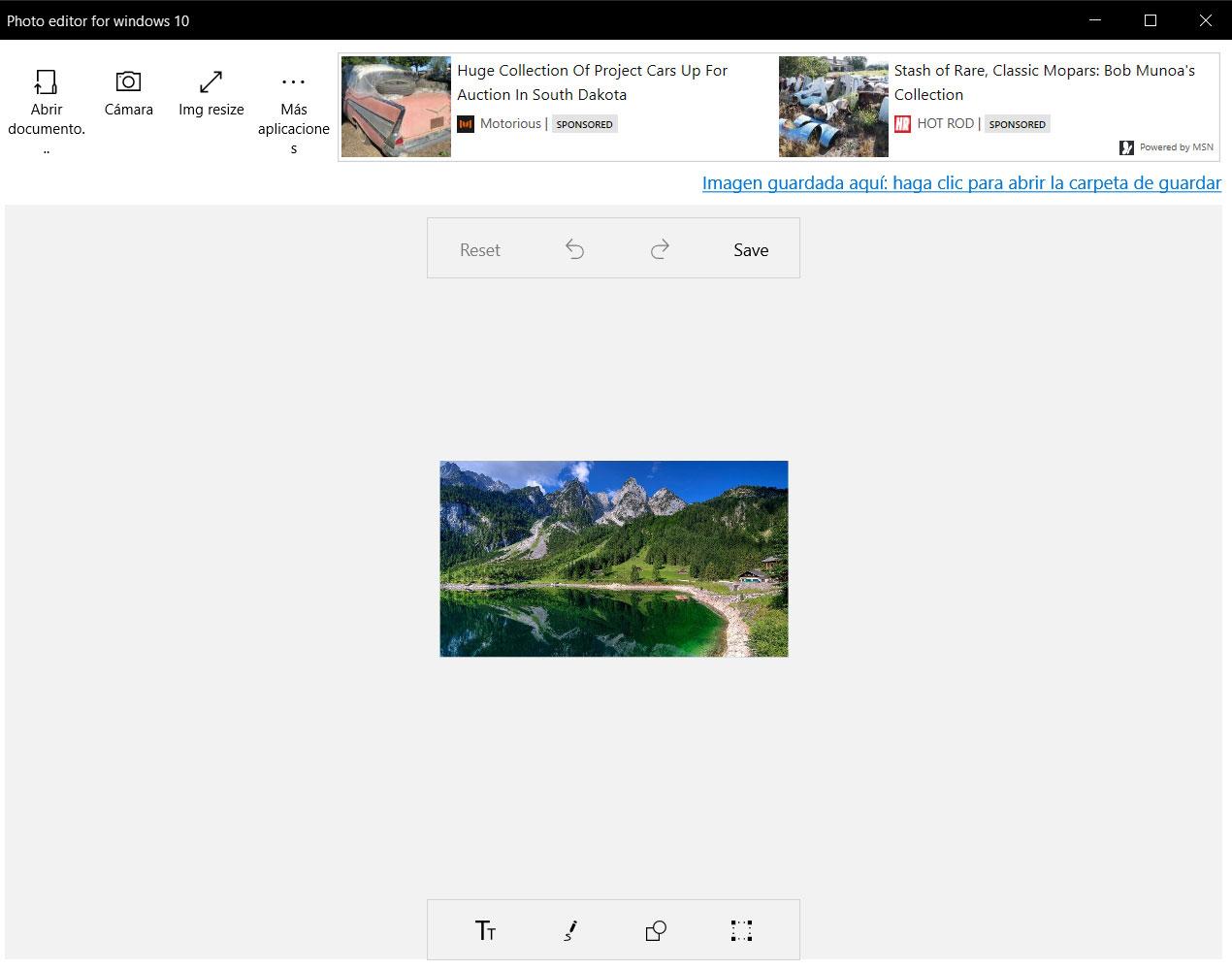 PhotoPad
Changing third, if we are looking for this other interesting UWP application for Windows, we can also take it into account. Thus, to say that here we find an application that acts as both a viewer and a personal photo editor. Therefore with PhotoPad we will have in Windows a totally free program both to review and to edit images to which we can apply a series of effects quickly and easily.
How could it be otherwise, this same image viewer also allows us to make use of basic tools in this same sense. We will have an application to crop, another to rotate, change the size of the photos, etc. In turn, we can eliminate red eyes or modify parameters such as saturation, contrast, brightness, etc. It is compatible with the most common formats such as gif, jpg, png, bmp, etc.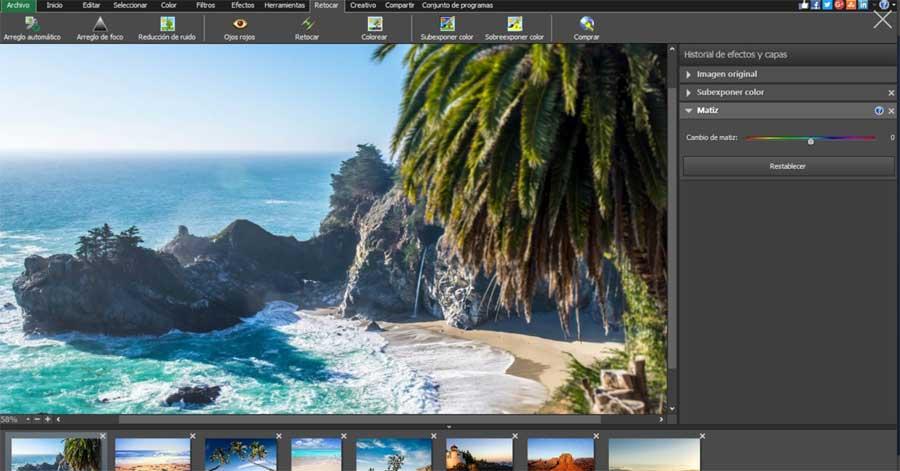 To finish we will tell you that from here we also have the possibility to create our spectacular collages of personal photographs and thus obtain spectacular results.
Quick Look
On the other hand, we can use the UWP application called Quick Look . This is a program specially designed for Windows that will be very helpful in order to preview this type of multimedia content in a fast and fluid way. To all this we can add that the software hardly consumes operating system resources, and that it is also very easy to use. It has the ability to run in the background so that we don't even realize it's running.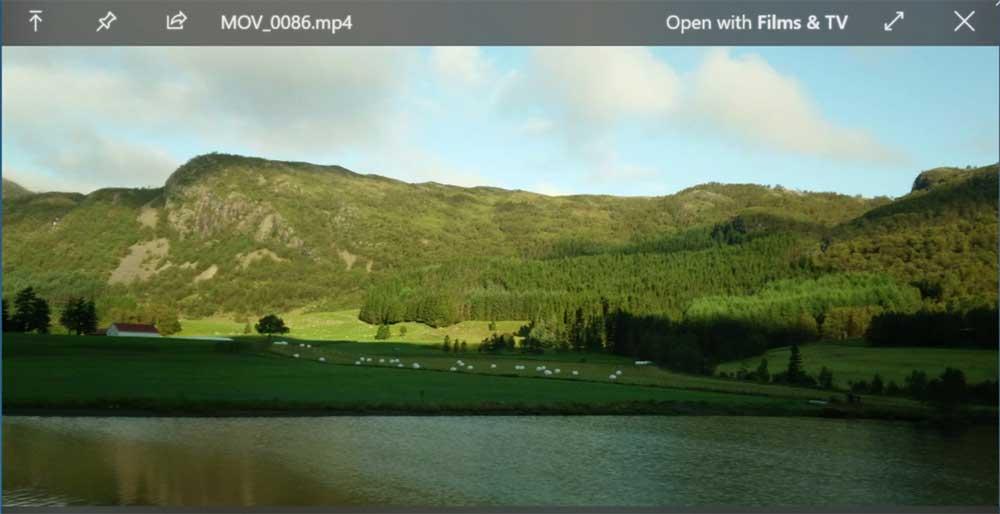 It has an interesting user interface that gives us, as we told you, a very fast response time. Therefore, in the case that we really look for a UPW substitute for the Photos app, it is a great alternative. In addition, we can download it safely from the Microsoft Store itself, and it integrates seamlessly into the operating system.