multimedia
Cut and join videos without quality loss in windows 10 with bandicut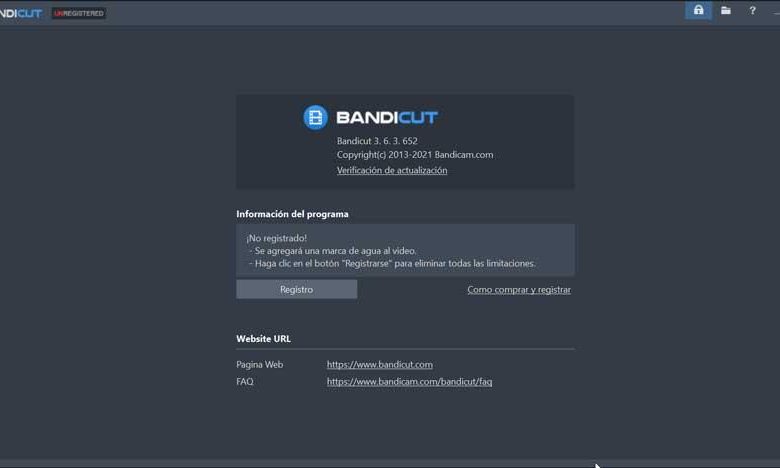 The use of video recording is becoming more and more common in the domestic sector. This is something that we can attribute, above all, to the good quality that can already be achieved when recording a video with a mobile phone or even with cameras, so it is not necessary to purchase a special video camera. For our video to be perfect it is possible that once it is made we will have to do editing work, especially if we only want to keep some parts of it. For this, we need a dedicated software for it, such as Bandicut .
Bandicut is software developed to help us with video editing tasks . We can cut and join fragments quickly thanks to a very intuitive interface. In this way we can cut the video into different parts while maintaining its quality. It also allows us to extract audio from a video in MP3 format, join several files into a single video, delete one or more parts of the video or divide the video into several files.
This program is aimed at all types of users, including those with little experience in video editing. To use it, it will only be necessary to select the cutting area and join several videos. It's also easy to quickly divide a large video file into smaller videos, as well as trim and delete unwanted parts of the file. The application allows the user the ability to precisely select the cutting area and cut the selected area by frame without loss of quality.
Bandicut also stands out for its wide compatibility with the most used video formats such as AVI, MP4, MOV, M4V, MKV, MPEGA, MPG, DAT, VOB, ASF, WMV, TS, TP, TRP, MPE, MPV2, MP2V, M2T , M2TS, K3G, DIVX, WM, WMX, WVX, RM, RMVB, RAM, IVF, OGM, VP6 and XVD. When exporting the final results we can do it in AVI or MP4 format.
Cutting and joining videos has never been so easy
Once we execute the program, its interface appears instantly, which is very intuitive and easy to use, we simply have to select the video file to start editing it. In addition, during the installation we can select Spanish as the language for its use, so it will facilitate our work. In the main menu it shows us its three main functions in the foreground: "Cut", "Divide" and "Join".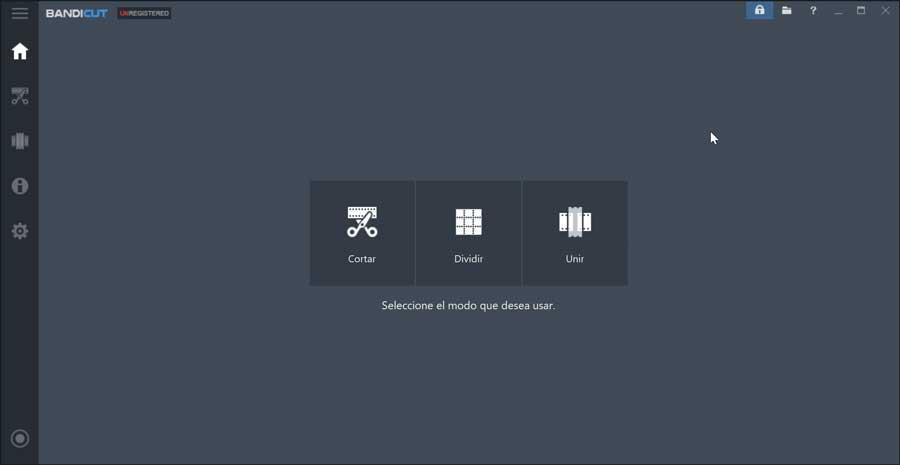 Cut any video into different parts
If we want to delete parts of the video, we must click directly on the "Cut" button, so that Windows Explorer appears from where we must select the video we want to edit. Once we have selected the clip that we are going to trim.
In the right panel we can configure the start and end times or use the slider until we are sure of the duration of the fragment to be cut. If we click on the button «Add segment», we can register all the fragments to be cut within a list, as well as delete them in case we do not need them. In addition, we can reproduce any marked fragment to make sure that the result matches our wishes.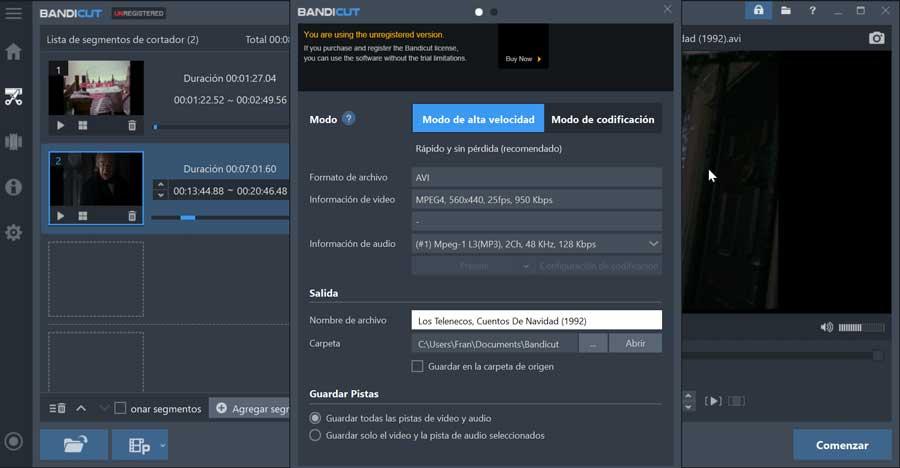 Once finished with the cuts, just click on the "Start" icon and a new window will appear. Here we must specify if the recording mode can be in high speed (lossless) or the encoding mode in case we want to be in charge of choosing the parameters. We must also select the name we want to give the file and the destination folder where it will be saved. Finally, we can choose if we want to save the video tracks with audio or just the video, and we press the Start button to carry out the task.
Divide a video into equal parts
To break down a file into several fragments, we can choose the "Divide" option . We select the desired video through Windows Explorer and the corresponding editing screen will appear. Here a window will appear where we must indicate in how many parts we want the video to be divided or divide by duration (hours, minutes and seconds), being able to activate a box if we want to keep the selected segment.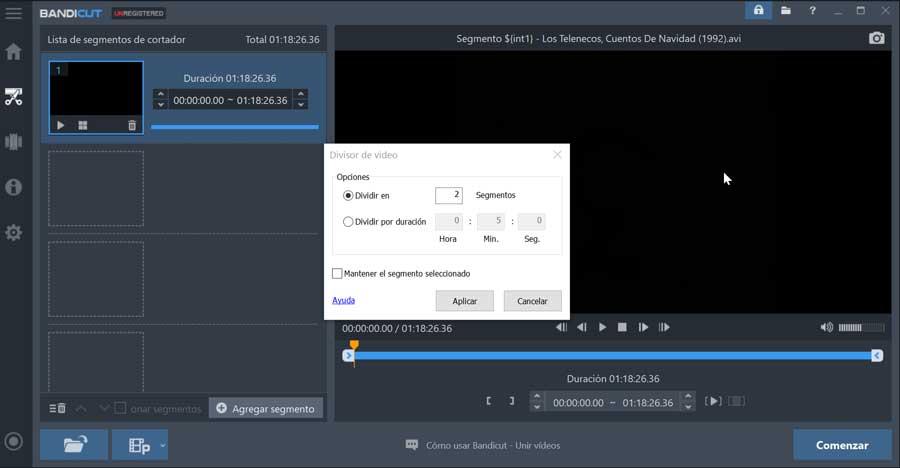 Once we have chosen the parts to be divided, the program will be in charge of making the cuts that will all appear in the list in the left column. Now we just have to click on Start, to carry out the whole process.
Join different clips into a single video file
If we want to use several videos to convert them into a single file, we can do it from the «Join» section . It will only be necessary to choose the files from Windows Explorer and the computer will appear in the list of union files. In it we can move the different clips so that they are placed in the desired order. To help us we can use its integrated player. Once ordered, click on Start to choose the quality of the file, name and save path to complete the process.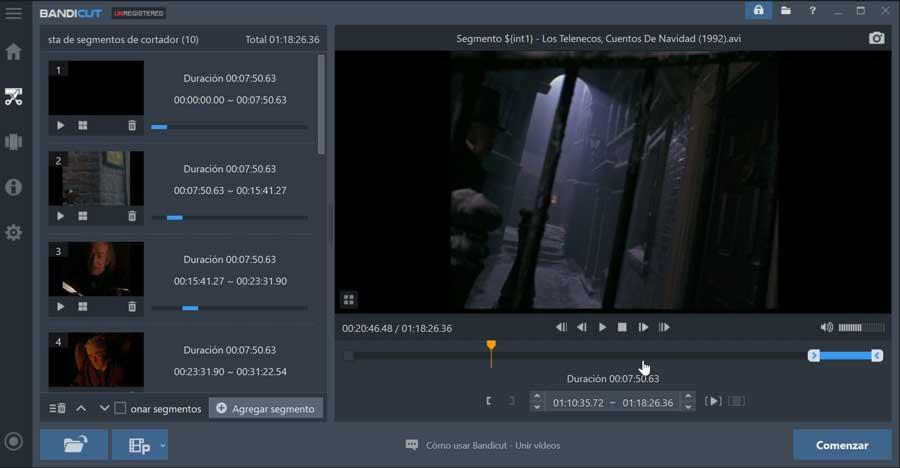 Download Bandicut
Bandicut is a program dedicated to video editing, which has a free version that we can use without a time limit, downloading it from its website . This version is fully functional, except that it will add watermarks to our final results. That is why it will help us to test it and discover its characteristics. It is compatible with Windows Vista, 7, 8 and 10 in 64-bit versions.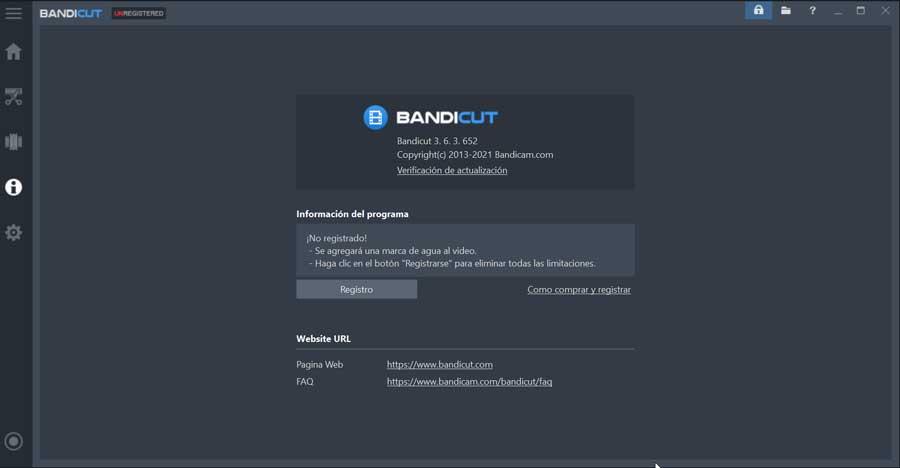 In order to use this application without limitations, it will be necessary to acquire its license. This has a single cost of 27.95 euros to use it on one computer, or 41.96 euros to use it on two computers. The updates are not included, so if you want it, it has a cost of 19.59 euros.
Last conclusions
As we can see, Bandicut is a tool that is characterized by something, it is by its simplicity. In this way it can be used by all types of users regardless of their level of experience. Its intuitive interface together with its being in Spanish allows us to perform any function quickly. Perhaps, we can miss the presence of some additional editing options, such as the possibility of adding effects or filters with which to modify the final result of the video, something that is lacking to the detriment of other options on the market. Likewise, its price seems somewhat high, since we can only join and cut videos, so we only see it necessary to go to the checkout in the case that we want to use it on a recurring basis and we are fully convinced by its simplicity.
Alternatives to Bandicut
If we are looking for a tool with which to be able to edit our videos, we propose some alternatives to Bandicut to consider.
VSDC Free Video Editor
It is a video editor with a fairly simple interface to use, making it suitable for all types of users. We can cut videos into different parts, as well as add different visual and audio effects. It supports the most popular audio / video formats and codecs, including DVD, HD, and videos shot with a GoPro. We can download it for free from this link .
VirtualDub
With this powerful video editor we can perform all kinds of tasks, since we can process one or more videos and make all kinds of changes. It also has the ability to delete different fragments or even compress them. It is a simple utility to use so it does not require great knowledge. In addition, it is open source and free that we can download from here .