multimedia
Create your own animated gif in windows with these websites and websites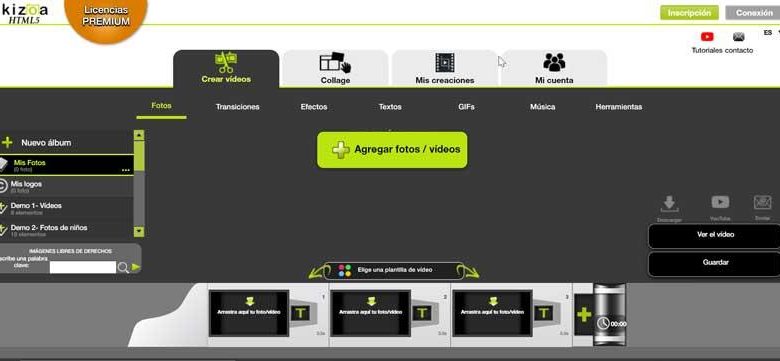 Since the advent of the Internet, GIFs have become part of our way of communicating and expressing ourselves. With the use of social networks and instant messaging applications, their use has grown dramatically, making their use common. These animations have the ability to express everything from emotions to marketing ideas. If you want to create your own GIFs, today we will tell you which are the best programs and websites to do it for free.
In case you still don't know, a GIF file is nothing more than an image exchange format, which is made up of a series of frames that follow each other to create an animation without sound that repeats itself in a loop. GIFs are generally short-lived and play in 5-10 second intervals. Thanks to the fact that they have a maximum of 256 colors, they are very light files, hence they can be easily viewed both on webs and applications.
Applications to create GIF
When creating our own GIFs, we can choose different software applications to download and run from our computer. We usually talk about photo editing programs that have among their functions the possibility of creating animated GIFs, as well as others that have been specifically developed for this task.
GIMP, the alternative to Photoshop also to make GIF
We are facing an image editing program that is a free alternative to the popular Photoshop. With it we will have available all kinds of functions to edit images like a professional, and among them we will have the possibility of creating animated GIFs in a few simple steps. For this, it will only be necessary that the images are in PNG format. Its main drawback is that it is a heavy program with so many options that it can overwhelm the most inexperienced, if we only want it to make GIFs.
If you decide to use GIMP to make your animated GIFs, you can download it for free from its website .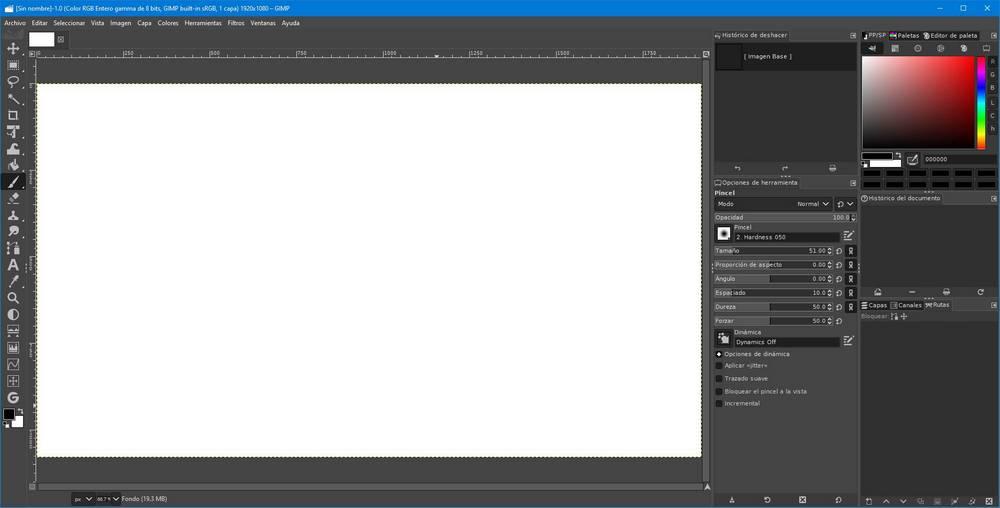 Photoscape, complete suite with the possibility of creating GIF
It is a suite for managing images for their editing, organization and composition. In this application we will find a large number of grouped utilities that will allow us to correct and improve our photos . Within its functionalities we can find the possibility of making GIF, using several photos to create a final animation. It is true that it is an intuitive program to use, but perhaps it can be somewhat slow and heavy, especially if we are only going to need it to create GIFs.
To use Photoscape, you will only have to download it for free from its official website .
GiftedMotion, designed to create GIFs
This application has been designed by and to create animated GIFs . It is free, open source and does not require any learning curve to use. Creating our GIFs will be as simple as inserting the images, placing them in the correct order and adjusting the time to our liking. In addition, it does not require installation so it can be used from any external device and has support for PNG, JPG, BMP and GIF image formats. What we must bear in mind is that it requires having Java installed on our computer, its main menu can be somewhat archaic and that when trying to load large images it takes a little longer than desired.
If you want to try GiftedMotion to create your GIFs, you can download it for free from the developer's website .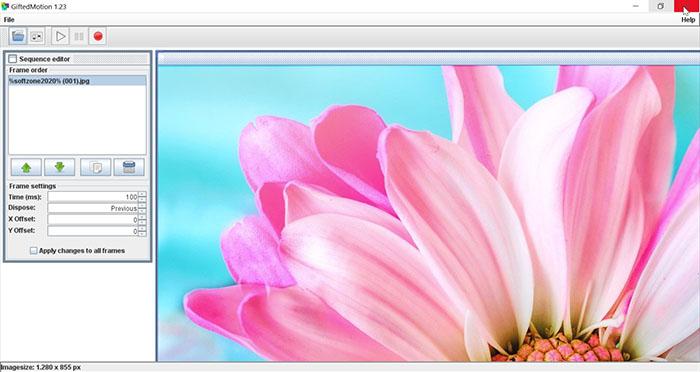 SSuite GIF Animator, simple to use and very useful
This program is a simple but useful GIF creator, which is characterized by being very easy to use. All the files that are created from this application are compatible with all current web browsers so that we can view them without problem. We just have to add the images in the correct order and configure their time intervals, from milliseconds to minutes. It supports images in JPG, PNG, BMP and GIF formats . In addition, it is tremendously light since it barely weighs 5 MB and does not require installation.
To start using SSuite GIF Animator and create our animated GIFs, we just have to download it for free from its website.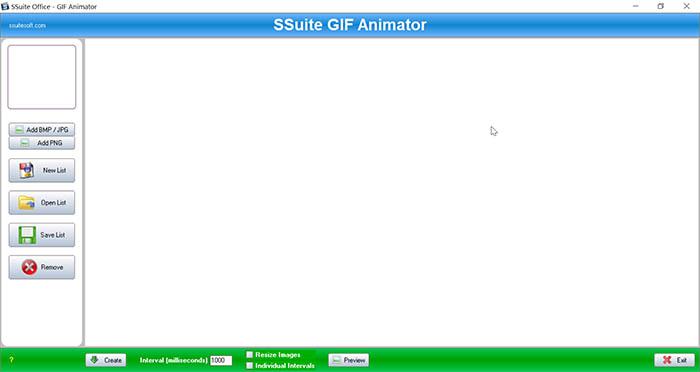 Websites to create GIFs
In the event that it is not to our liking having to download and install any program exclusively to create a GIF in a timely manner, we also have the possibility of creating them through web applications. In this way, it will only be necessary to load the images and follow the steps indicated to obtain our animated file.
GifPal, the most popular website for creating GIFs
We are facing one of the most popular websites to create spectacular GIFs in a short time. Its use is completely free and does not require registration to start using it. It allows us to load our images directly from the hard drive or to take captures through our webcam . We can determine the size and weight of the animation as well as the timeline. In addition, it includes a complete editorfull of options, such as text and photo tools or different effects to give an original touch to our creation. We can download GIFs to our computer or share them directly on our social networks. Its main drawback is that it requires a learning time to understand its handling and take full advantage of the application.
To use GifPal to create our GIFs for free, just access its official website .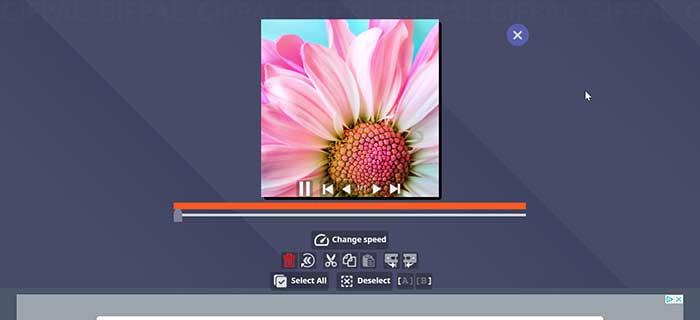 Giphy GIF Make, create GIF from images or videos
This website allows us to create animated GIFs completely free of charge. We can create it from a sequence of images, from another GIF or through a video that we have stored on our computer. It also allows you to create GIFs from a video hosted on websites such as YouTube or Vimeo . GIFs that we create can be tagged as Public or Private . In this way, if we choose the Private option, our GIF can only be seen by ourselves and we cannot share it. It also allows you to add tags and add a source URL to give credit to the original source. Its main drawback is that it is in English, although it should not be an impediment to use.
If you want to start using Giphy GIF Make for free, you just have to access their website .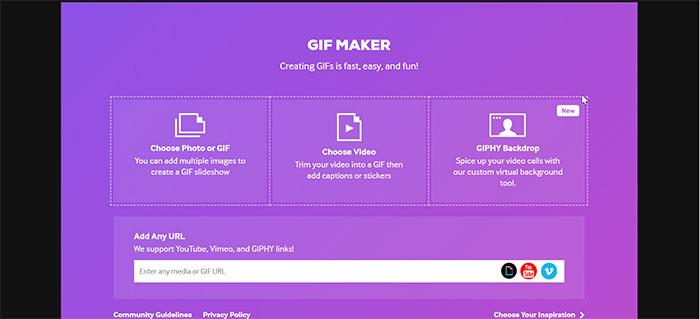 Picasion, get your GIF quickly with three images
This website allows us to create GIFs by loading our favorite images from our hard drive or by importing photos or videos from accommodation sites such as Picasa or Flickr, among others. It also allows us to adjust the size of the images and create our own avatar. To create the GIF we only have to upload up to a maximum of three images, select the desired size and set its speed . In addition, it is completely in Spanish so that we do not have any understanding problems. Its main drawback is that it contains many ads, something that can be forgiven as it is a free website, since they do not interfere too much in the creation of the GIF.
If you want to use Picasion to create your GIFs for free, just go to their website.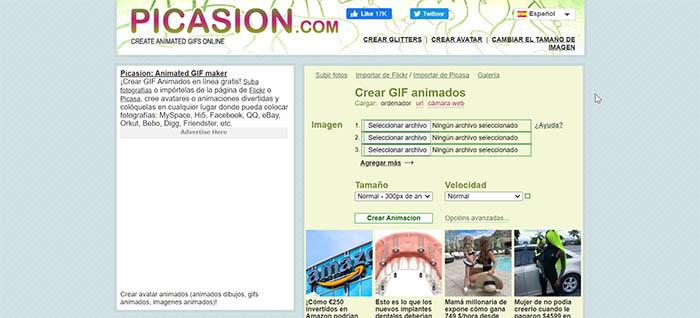 MakeAGif, create and edit your best GIFs
Another excellent page from which to create free GIFs to share them with whoever we want. It allows us to make our creations from images saved on our computer or use our webcam. We can also upload our own videos or use the URL of YouTube videos or Facebook videos. Once the images are loaded, it will allow us to edit them, insert texts and choose the playback speed. Its main drawback is that it has adult content so it is not recommended to use it in the presence of minors.
To start using MakeAGif for free, we just have to click on this link.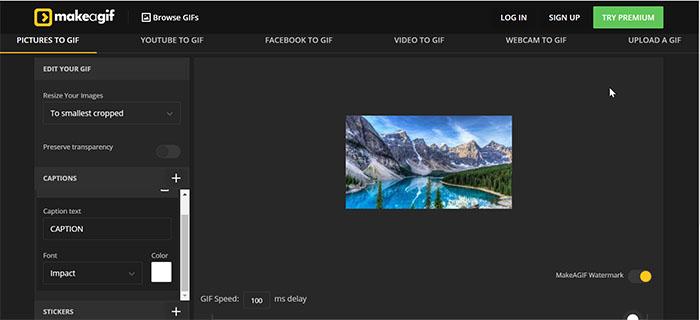 Gickr, download or share your GIFs for free
From this web application we can quickly create animated GIFs without downloading any software. We simply have to load our images from the computer (up to a maximum of 10 files), either add them from Flickr or convert videos from YouTube. We can also choose the size of our creation, from the default stockings offered or customize it to our liking. Finally, we must choose the speed, between fast, normal or slow or customize the timeline to our needs. The process is fast and once finished it allows us to download it, share it on social networks or on our website using HTML code.
Try Gickr to create your own GIFs for free by clicking here .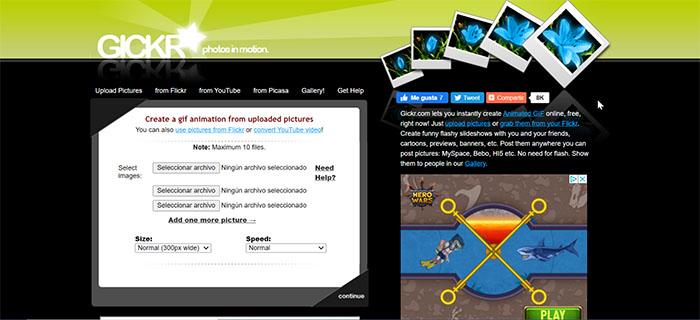 Kizoa, create animated GIFs and share them on social networks
This web application allows us to create our own animated GIF compositions to be able to share them on a web page, blog or social networks such as Tumblr or Twitter. We can customize different parameters for our GIF. We can choose the speed, the number of images that compose it (from 1 to 6), as well as the number of images per second that the fluidity of the GIF ends. Once finished we can import our GIFs and use them in slides, collages and videos. Its main drawback is that the free version includes a watermark in the final result. To eliminate it, it will be necessary to take advantage of one of its payment plans.
We can test Kizoa just by accessing its website by clicking on this link .